3D Printer Rental: Do You Buy or Lease?
3D Insider is ad supported and earns money from clicks, commissions from sales, and other ways.
3D printing has revolutionized almost every process in practically every industry. Hobbyists and DIYers have also picked up the 3D printing trend that many already consider using for their upcoming projects.
On the other hand, good-quality 3D printers may be too pricey; thus, investing in one can be impractical for some. Suppose you are an enthusiast who wishes to get hold of a 3D printer for your next assignment or a growing business considering incorporating 3D technology in your production. Therefore, you may want to contemplate renting one first instead of shelling out a large sum of money.
Yes, it is possible to rent 3D scanners and printers. Since the technology is rapidly expanding its boundaries, several companies have taken advantage of this opportunity to add 3D scanners and printers to their products and services.
Just like all renting services, a 3D printer rental comes with a contract between you and a leasing company, with which printer manufacturers or suppliers already have a relationship.
How to Rent Your 3D Printer
Not all printer manufacturing companies offer leasing programs. If your chosen manufacturer does not have a leasing program, they are likely associated with distributors that provide such services. Here are some ways you can lease your selected machines from 3D printer manufacturers and distributors.
Leasing from the Manufacturer
HP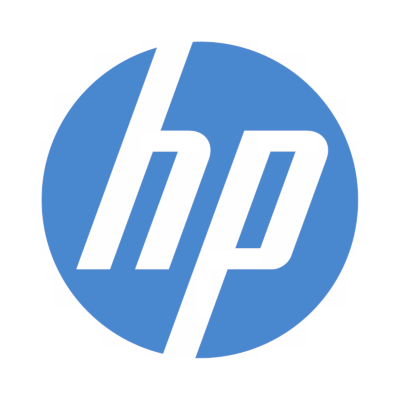 HP 3D-as-a-Service (HP 3DaaS) Plus is a pay-per-use scheme for companies and individuals to use 3D printing technology. This leasing program is an all-inclusive printing subscription service that comes with an HP Jet Fusion 3D printer (models: 340, 5200, 4200, and 500) and all the necessary supplies, services, customer support as well as remote and on-site training.
HP 3DaaS Plus is now available in the US, Italy, Germany, United Kingdom, Ireland, France, Netherlands, Belgium, and Spain.
BigRep
As a global leader in large format additive manufacturing (AM) technology, BigRep has introduced a rental service to all their customers based in North America. This is their way of meeting the growing demand for 3D scanners and printers despite the uncertainties of the current socio-economic environment.
BigRep's Studio industrial 3D printer is known for its versatility in industrial applications since it can process a wide range of materials like ASA, ABS, and abrasive materials. It has a high-flow dual extruder equipped with tool-steel nozzles, and 1,000 x 500 x 500 mm build volume. These features make the printer an excellent choice in any environment, whether a factory, an office, or even your home.
Last year, the Studio G2 was available for a six-month lease at a highly competitive rate of 3,000 USD net covering installation and training. In addition, lessers had access to all of the company's 3D printing technological expertise and industrial applications.
BigRep offers this rental service through its partnership with NCP Leasing. After six months, renters can renew their lease contract, purchase the equipment, or return it to the company.
Fusion3
The Fusion3 F410 model is a high-resolution printer well-loved by many schools because of its ample 335 x 355 x 315 mm enclosed build volume and maximum print speed of 250 mm/s.
3D scanners and printers are popular learning tools used by teachers and instructors since they are usable in practically all subjects and curriculum. However, not all schools have an allocated budget to purchase one, so some would opt to rent one instead.
Fusion3 has partnered with two financing companies, Archer Capital and Marlin Equipment Finance, to make leasing 3D printers easier for their customers. These companies can work with the needs and budget of the business or institution to come up with the best leasing option.
You can rent the F410 3D printer for up to 60 months for as low as 134.99 USD per month. Archer Capital and Marlin Equipment Finance also offer a variety of end-of-lease options, including a 1 USD buyout.
Airwolf 3D
Since the beginning, this US-based manufacturer has focused on getting 3D printing technology to the people. With this mindset, Airwolf3D rents its AXIOM line of filament 3D printers to companies in the US.
You can lease the printer for a minimum of one week, with a rent fee starting at 200 USD per week. Depending on the model, an initial deposit of at least 1,000 USD is required. But, you can later get a refund as long as you return the printer in its original condition.
Airwolf 3D has provided an online application form for interested parties to choose the terms and conditions for their contract of lease. Aside from customizing their contract, lessees can also rent more than one 3D printer at a time. It all depends on the feasibility of their company.
In addition, Airwolf 3D has partnered with TimePayment Corporation and Marlin Equipment Finance for those who need leasing assistance. Both financing companies provide affordable financing products and flexible renting options to their customers.
Carbon
You cannot find a Carbon 3D resin printer for sale in the market. That is because this American manufacturer's business revolves around leasing printers. The L1 and M2 models feature the company's patented Digital Light Synthesis technology capable of printing fast high-resolution objects.
So, how much will it cost you to rent a Carbon 3D printer? The subscription service for the M2 is at least three years and will cost 50,000 USD for the machine alone. An additional 10,000 USD (yearly) for the Smart Part Washer and a one-time purchase of the mandatory accessory pack costs 12,500 USD will give you a total of 192,500 USD expense for the entire system.
Update: Carbon says the prices listed above are old and no longer accurate.
EOS
EOS is a well-patronized brand in the manufacturing industry because they have both metal and polymer powder, bed-fusion printers that are beneficial for industrial purposes. A lot of start-up businesses, however, deem investing in an EOS 3D printer as too costly.
To address this, the company founded a program that bundles printers and services that make their industrial 3D printers available for lease in different countries. This intelligent move by EOS enables their clients to preserve their financial flexibility and take advantage of the tax incentives.
VShaper
This Polish printer manufacturer offers long-term lease programs of its line of seven filament printers as their way to address the needs of industrial companies who are not yet financially fluid to invest in a 3D printer. The VShaper models available for long-term rent are Single, Double, One Pro, and Custom.
You can rent them for one to three years, but they are extendable on an individual basis. The rent also includes installation, training, and comprehensive technical support.
Leasing from a Distributor
Tri-Tech 3D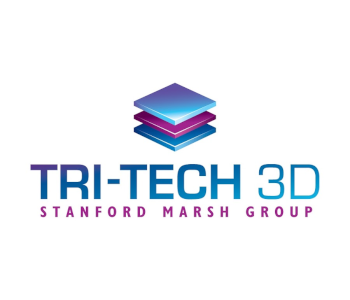 The UK-based company provides direct rental contacts to a wide range of 3D printers for their customers. Lessees can choose from filament, resin, and metal technologies. Accessories, warranty, trade-in programs and support, and an upgrade path are also part of the offer.
The contract for rent starts at 299 pounds a month, depending on the model rented and the terms agreed on. Tri-Tech's sister company, Stanford Marsh Finance, provides the funding for the most part. To ensure competitiveness, the company regularly checks the rates in the market.
Additive-X
Formerly known as GoPrint 3D, Additive-X is a 3D printer distributor based in England that offers short-term rental services perfect for one-off projects or events. Although they provide a wide range of models and brands, the company only limits rent to customers who have experience in using 3D printers.
iMakr
iMarkr distributes 3D printers and materials across the globe and offers 3D printer short-term rentals as short as half a day. This scheme benefits companies that need to reverse engineer a few spare parts, temporarily extend in-house manufacturing capacity or other short-time event purposes.
Why Rent a 3D Printer
3D printers have revolutionized the things are made and done, which is why it is no surprise that businesses and individuals are investing in a 3D printer. When looking at the costs, though, buying one may not always be an intelligent choice. Here are some reasons why entering into a rental agreement might be a better option for your business or next personal project:
Benefits of Renting a 3D Printer
Low Initial Costs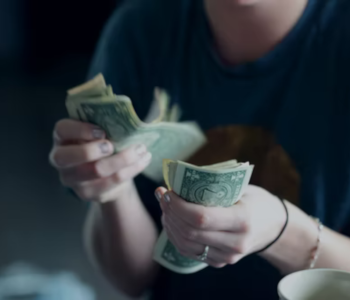 Printers can be pretty expensive and may cost up to several thousands of dollars. For business starters and DIY enthusiasts, purchasing a 3D printer may take a big bite out of your budget and leave less budget for other things.
Options to Upgrade
Like any other gadget, manufacturers continue to upgrade their models to provide better products and services to their customers. 3D printer owners are limited to using the features available on their machines.
Renters, on the other hand, can be flexible when it comes to choosing their printer models. Some 3D printer manufacturing companies and distributors offer long-term renters an option to replace or upgrade the machine as part of their rental agreement. As a result, companies will remain ahead and updated with the latest 3D technology.
Productivity on the Job
With a renter's options to upgrade an outdated machine, renting a 3D printer – or any equipment for that matter- allows the lessee to rent a particular model specific for the job. Although most 3D printers are flexible with their raw materials, a model designed for a specific fabric will give you the best end quality. Machines for rent are also well-maintained and received by renters serviced and ready to use.
Storage and Disposal
As machine owners, it is your responsibility to properly dispose of the equipment when it has reached the end of life and is no longer serviceable. If you rent a 3D printer, you won't have to deal with disposing of the equipment since you can return the item when you don't need it anymore. Likewise, you do not have to worry about storage because it will only be in your custody for a certain period.
Corporate Benefits
Probably one of the most significant rewards of renting is that it can help companies cut down expenses. Did you know you can save on property taxes when you rent a 3D printer? In fact, as a business owner, you can claim up to 100% of the rental premium against your taxable income.
In addition, most 3D printers for rent include service and maintenance of equipment. Hence, by saving on property tax and maintenance, your business will be saving money.
When to Rent and When to Buy
Buying a 3D printer is not always the choice for businesses. However, renting one is also not practical all the time. Before purchasing one, you should consider factors such as available capital, growth potential, return on investment, and other expenses. If you can't decide on buying or renting a 3D printer, here are some points that might help you with your decision.
If you only plan on using the item for a short while, renting is the best approach. Some several 3D printers manufacturers and distributors provide short-term leases from half a day to several weeks. Conversely, if you wish to use the machine for a long time, investing in one is the more intelligent move since continuous renting may be more costly in the long run.
Renting is also a smart option if you will be needing a 3D printer for different purposes. Although most 3D printers are compatible with various materials, some models are specifically designed for particular tasks and materials. Again, some manufacturers and distributors may allow their renters to change models in the middle of the leasing period.
Final Thoughts
A lot of companies, and even independent individuals, have realized the importance of 3D printing. However, renting one versus buying one has always been a long-term decision-making dilemma due to several factors.
Ultimately, it will be best to "try before you buy." By renting 3D printers, you will be able to test different models without shelling out a lot of money. Likewise, renting will help you decide whether investing in a 3D printer or renting one will be more beneficial for you.
Warning; 3D printers should never be left unattended. They can pose a firesafety hazard.