5 Best Slicer Software for 3D Printers
3D Insider is ad supported and earns money from clicks, commissions from sales, and other ways.
In 3D printing, the actual 3D printer that seemingly does all the work is really only half of the equation. The whole process starts with the digital 3D model which is then divided into very thin "slices" that are used as the basis for the movement of the print head. This underlines the importance of the slicer software you use with your 3D printer.
While 3D printers usually come with a prescribed slicer software, you're actually free to use any compatible alternative. If you think that your 3D printing process of output can still be improved with the right software, then here are our top five recommendations.
What to look for in 3D printing slicer software
All slicers work the same way – they take a 3D model, make horizontal slices from it, and send the appropriate gcodes to the 3D printer to execute. However, these different software platforms aren't all built equally. When it comes to deciding which slicer is best for you, here are the factors you need to consider:
1. Compatibility
The compatibility between your 3D printer and your slicer of choice should be your primary qualifier. After all, what's the point of preparing your model in a slicer if you can't send the data to your 3D printer? Most 3D printers and slicers are pretty clear on this matter, so just check out their respective compatibility lists to avoid any future troubles.
Compatibility with file formats is another thing to consider. While most 3D models that can be downloaded come in either STL or OBJ file formats, it wouldn't hurt to have software that can open 3MF or X3D files.
2. Complexity
Your slicer isn't a 3D modeling software platform, and it shouldn't feel like one. A good slicer software should offer all the essential functions for experts but still be accessible to beginners. This would mean having a graphical interface that's intuitive and easy to understand without missing out on the ability to send custom gcodes to the 3D printer. Striking this balance is tough, and any slicer software that manages it deserves to be commended.
3. Features
Aside from the basic function of slicing 3D models, a good slicer software platform should have extra features that allow you to edit or repair your models or to tweak them slightly for your specific 3D printer. This means being able to divide models into separate pieces, add rafts or skirts, set shell thickness and infill patterns, or work with printers with dual extruders.
One of the less common features of slicer software is the ability to monitor and control the printing process remotely. This is great for those who value mobility and being able to step away from their 3D printing projects without completely yielding control.
4. Price
Your 3D printer probably already cost you several hundred dollars, so you may not be so eager to spend a few hundred dollars more for slicer software. Moreover, most slicers typically come with a subscription price, which means that you'll need to pay their rates regularly. If you're just doing 3D printing for fun, then the additional overhead costs may not appeal to you.
Fortunately, there are a couple of free options out there – we made sure to include a few of them on our list.
Top 5 slicer software for 3D printers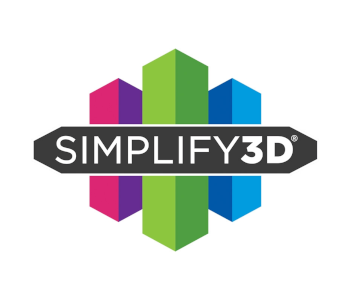 Simplify3D is one of the widest used slicer software in the world, and its list of compatible 3D printers is probably hard to beat. It has a user-friendly interface but also has features for editing and repairing complex 3D models. With massive customization options and unparalleled compatibility, it's not surprising that Simplify3D is one of the top choices for pro users.
Its list of features is as extensive as you can imagine. You can adjust the thickness of supports, edit the extruder settings, and swap between different infill methods among others. If you find a set of parameters that work extremely well for you, then you can easily save these settings in unique profiles. Simplify3D even has a feature that will simulate the printing process for you so you can anticipate potential problems and take measures to mitigate them.
Simplify3D maintains a team of experts that you can consult when you encounter any issues with your prints when you use their software. This expert support is top-notch and is something that other software platforms don't offer.
You can use the software for free for up two weeks, after which you'll need to pay to continue using it. The $150 license fee for two computers isn't particularly expensive but may still turn off beginners, considering that there are a handful of free options out there.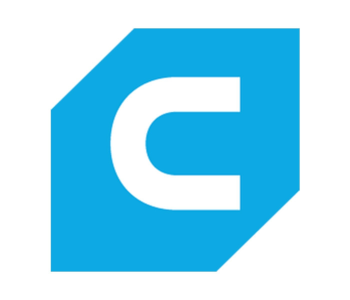 Cura is the native slicer developed by the popular 3D printing brand Ultimaker. As such, it works best with Ultimaker 3D printers although it's also compatible with other desktop 3D printers. It's also compatible with all of the common 3D modeling file formats and even a few image file formats like GIF or JPEG.
If we consider Simplify3D as the best paid slicer, then Cura would probably be the best free alternative. A key characteristic of Cura is that it's open-source, so expert users can do just about anything they want with it. Despite the open-source nature, Cura managers to maintain an interface that's easy to navigate, making it accessible even for beginners.
There are many advantages to Cura being open source. It may not have a pool of experts, but it probably has the widest community of users who provide assistance and create third-party plugins. These plugins have also made Cura one of the more versatile slicers with a constant stream of new and innovative features.
If you need a capability that other slicers cannot offer, then Cura probably has exactly what you're looking for. The Preview stage provides a virtual simulation of the printing process, and the Monitor stage even allows for remote monitoring through your mobile device.
Being our top pick for the best free slicer software, it's tough to find fault with Cura. Some users say that the time estimation of Cura is off by up to 20 minutes, but this is a pretty minor price to pay for getting to use on of the most popular slicers in the 3D printing community.
KISSlicer stands for "Keep It Simple Slicer". Don't let the name fool you into thinking that it's incapable of advanced functions – this is a software that accomplishes a lot with so little. What started out as a slicer that "keeps it simple" has evolved into one that offers some of the more advanced 3D printing customization options.
The latest build of KISSlicer, version 1.6, now offers a Profile Wizard that will help you prepare your 3D model for printing in a matter of minutes. The Tuning Wizard can then be used to fine-tune the parameters of your model or your printer settings to create the perfect print. These step-by-step guided setup wizards help keep KISSlicer user-friendly, despite having a complex set of options.
Those interested in using KISSlicer would be glad to know that they offer a free trial version that has no time limit, no model size limit, and can even be used for commercial applications. The only downside is that some of the software's more advanced features are locked behind the paid version.
The KISSlicer Pro edition costs a one-time $42 license fee. Students and educational institutions can get an educational license for $25, and a 5-license plan can also be purchased for $35 per license. In exchange for the fee, you can use a KISSlicer version that offers multi-extruder support, oversampling of resolution, and the option to lock paths when slicing so that you can print a single object in varying styles.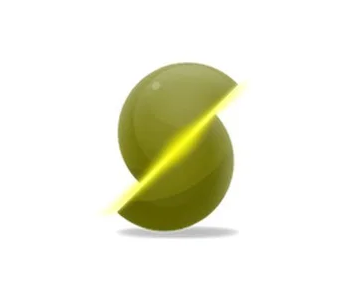 Slic3r is another entry in our list that is free and open-source and has a unique distinction of being the development platform of some of the advanced slicer features that we have come to take for granted today, including the addition of brims, honeycomb infill, splitting models into parts, and variable layer heights among others. All this is made possible through Slic3r's active community of developers and contributors.
As you would expect, Slic3r is also one of the most versatile slicer software platforms. It's compatible with a huge list of 3D printers, can work with multiple extruders, can issue gcode commands, and can import STL, OBJ, and AMF files. With some tweaks, it can even be used for resin printing using SLA technology.
One of the features that distinguish Slic3r is the ability to see in the infill pattern of the model across layers, which allows you to create customized infill patterns independent of the other layers. The real-time 3D slicing process also helps run Slic3r relatively fast even without a high-end computer.
One thing that Slic3r did not focus on is being user-friendly. This is a common pitfall of open source software – having so many features that beginners end up being intimidated or overwhelmed. If you haven't used any other slicer software before, then Slic3r might be a bad place to start. Those looking for an upgrade from their current slicer may find Slic3r to be pleasantly surprising.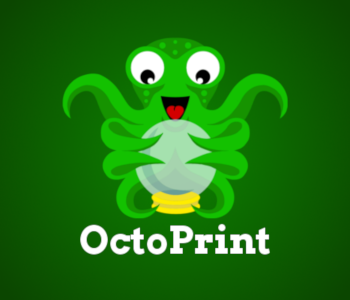 When it comes to remotely controlling and monitoring your 3D printing project, no slicer platform is superior to OctoPrint. This free and open-source software can be installed and run on a Raspberry Pi and upgraded with a webcam or other external devices. OctoPrint redefines the concept of flexibility in 3D printing, allowing for customization of both hardware and software.
The slicing capability of OctoPrint comes from the CuraEngine software. This gives it compatibility with common 3D model file formats, such as STL and OBJ. The whole system is cloud-based, so you won't even need to load your model in an SD card to send it to your 3D printer.
Using the same cloud-based interface, you can set parameters for your 3D printing project and monitor them anywhere with just a web browser. This isn't simply like watching a webcam – you are given full control of the project no matter where you are. You can set OctoPrint to send push notifications to your phone, integrate it into a messaging app, or collect metrics for viewing later. The possibilities for OctoPrint are endless and rely on the ingenuity of users, including you.
As you can imagine, OctoPrint is about as far from beginner-friendly as possible. Aside from the difficulty of navigating its complex interface, you will also need to know how to put together a Raspberry Pi computer and write codes to use all the external devices. Even an expert would have their work cut out for them.
Final thoughts
Tweaking with hardware is pretty much an essential part of the 3D printing process. However, that does not mean that the software component can be ignored. The right slicer software can make a huge difference in either the quality of your output or your quality of life as a 3D printing professional.
Any of the five recommendations we have listed here are worthwhile options for your slicer software. The best choice depends on your priority. Are you willing to spend more than a hundred dollars for one of the best slicers? Or do you have the technical know-how to make an open source software work? Would you rather have the flexibility of being able to monitor and control your 3D printing project remotely? No matter your preference, there's a very good chance that there's a slicer out there that exactly fits your needs.
Warning; 3D printers should never be left unattended. They can pose a firesafety hazard.