3D Printing Metal: How it's Possible
3D Insider is ad supported and earns money from clicks, commissions from sales, and other ways.
Many people believe that CNC machines are the most capable tool for almost any work. However, even "almost" would sometimes lead to parts with very high complexity that would require different tools to get the job done. However, with 3D printing, manufacturing objects with complex shapes and details is practically limitless.
What is 3D printing? Most people have probably heard about it but are not aware of the science behind the technology. To keep things simple, 3D printing is an Additive Manufacturing (AM) technique that involves layering materials on top of the other to create a particular object. You can liken the AM process to stacking layers of ingredients when making sandwiches.
3D printing uses a broad range of raw materials. This article, though, will focus on 3D printing using metals.
How 3D Printing with Metals Work
A few years back, creating metal products with highly intricate designs was nearly impossible since it would often require skilled workers and complex machinery. In addition, the traditional way of making metal parts is a wasteful process. It uses subtractive manufacturing techniques to cut away 90% of the material when creating a product.
3D printing with metals, on the other hand, can create even the most complex design while reducing waste to a minimum. This is because 3D printing technology involves digital designs transmitted to the 3D printer to build the object. At the same time, the printer will use almost precisely as much material it needs to create the actual thing, which greatly minimizes the waste produced.
The technology can use a variety of metals. Stainless steel, Aluminum, nickel, cobalt chrome, and titanium alloys are common. These metals are very fine powders specifically designed for 3D printing ultra-thin layers. Since there is a wide range of metal powders available, it is important to look at the different properties of the materials to help determine the best material for your project.
Methods of 3D Printing with Metal
Most 3D printers would melt the materials before depositing them in the printing chamber. With metals having very high melting points, metal printing companies have developed several approaches to make 3D printing possible. Here are several methods on how we can 3D print objects using metals:
Metal Binder Jetting
Metal Binder Jetting started in 1993. The technology involves a selectively applied liquid binder to join powder particles layer by layer.
The printing process starts with printheads strategically depositing thin layers of powder metals in the powder bed. After which, the bed then lowers before you spread another layer. This process goes on repeatedly until the part is complete.
Binder jetting can work with other materials such as sand and ceramics despite its name. On the other hand, parts printed with this technology possess low mechanical properties and are frequently weak and brittle. Hence, several post-processing steps like curing and sintering are required to strengthen the parts.
Laser Powder Bed Fusion (LPBF)
LPBF is more popularly known as selective laser melting (SLM). It is the most common 3D printing technology and makes up about 60% of the metal 3D printer market. It is compatible with a wide range of powdered metals and uses at least one laser to slowly melt it to fuse the tiny particles inside the metal.
Just like any other AM technology, LPBF creates objects by layering materials. The printing process of LPBF starts with the machine filling its chamber with inert gas then heating it to the required printing temperature. Then, you apply a layer of metal powder to the build platform. The software determines the thickness of the layer.
LPBF printers have supports to reduce warping and distorting observed at high temperatures. Hence, you need to remove printed objects through cutting or machining methods. Post-processes like heat treating will reduce their residual stress and improve the mechanical properties of the objects. Likewise, CNC machining and polishing will offer a better surface quality.
Directed Energy Deposition (DED)
Compared to other 3D printing technologies, DED is more complex. The printing process of DED has the same principle as the material extrusion 3D printing. However, the nozzles of DED printers can move in multiple directions, with up to five different axes.
Like LPBF, DED also uses a focused energy source to operate. 3D objects are formed using laser or electron beams to melt the material as it is deposited in the platform.
Directed Energy Deposition printers are industrial machines requiring an immediate and controlled environment. Although it is completely possible to fabricate parts using DED technology, it is frequently used to repair or add material to existing components. Because of this, DED machines are popular in hybrid manufacturing.
Fused Filament Deposition/ Fused Deposition Modeling (FDM)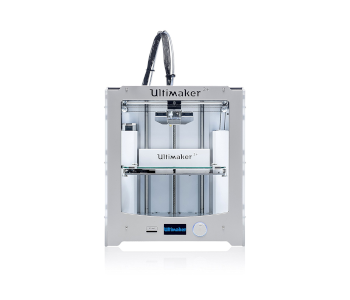 FDM is the cheapest way to produce metal parts since they can be performed by a wide range of 3D desktop printers originally designed for plastic printing.
On the other hand, the FDM print method is less accurate than other 3D printing technologies. Geometric designs are limited since it requires support. Debinding and sintering of parts from metal filaments are also required. Third parties usually use this process, which slows down your overall production flow.
Best Metal 3D Printers
As of date, several companies offer metal 3D printers in the market. For interested buyers, here is a list of the best metal 3D printers and their specifications:
Markforged Metal X
The Metal X 3D printer is based on Markforged's well-known composite 3D printing technology. But instead of composite materials, it uses metal powder to make objects. This printer model uses the Atomic Diffusion Additive Manufacturing (ADAM) process, which involves using metal powder bound in a plastic matrix.
In traditional metal 3D printing technology, printed objects are required to have an escape hole for unused powder. With Metal X, though, the powder is burned away during the sintering process. Thus, you can obtain closed-cell 3D printed structures.
This 3D printer model comes with Eiger, cloud-based software that allows real-time fleet management. This means that one can see the status of all churning parts of the machine while still efficiently managing the overall production. Eiger also helps track the materials being used and work within most browsers.
Hence, operators of this machine can easily import CAD drawings without needing cumbersome software.
Metal X is compatible with a wide range of metal powders. However, the first material launched with the machine was 17-4 PH stainless steel. This is an all-purpose metal popular because of its high strength, hardness, and corrosion resistance.
Markforged Metal X
Technology
FDM
Print Engine
Atomic Diffusion Additive Manufacturing
(ADAM)
Build Volume
300 x 220 x 180 mm
Print Chamber
Heated
Print Bed
Heated, Vacuum-Sealed Print Sheet, Auto Bed
Leveling
Print System
2 Nozzles – Metal Material and Support Release
Resolution
50 – 200 micron
Connectivity
Ethernet or Wi-Fi
Power
Requirements
100 -240 VAC
Materials
17-4 PH Stainless Steel, Tool Steel (H13, A2, D2)
Titanium Ti6Al4V, Inconel (IN) 625, Copper,
Aluminum (6061, 7075)
Print Preparation
Eiger Software
File Type
STL
One Click Metal MPrint+
The MPrint+ of One Click Metal comes with MPURE, an automated 3-in-1 unpacking station that de-powders the component, screens the powder, and collects unused metal powder for recycling. The cartridge system of the MPrint+ and MPURE ensures easy and safe powder handling. This unique feature gives users a holistic and hassle-free end-to-end-workflow experience.
| One Click Metal MPrint+ | |
| --- | --- |
| Technology | LPBF |
| Build Volume | 150 x 150 x 150 mm |
| Laser | 200W Fiber Laser |
| Focus Diameter | 45 microns |
| Scan Speed | 300 m/s |
| Feedstock | Metal Powder |
| Power Requirement | 230V/ 50-60HZ |
Desktop Metal Studio System
The Studio System 3D printer of Desktop Metal creates metal parts by using the company's patented Bound Metal Deposition (BMD) method. This process binds powdered metal rods in a polymer binder then extrudes them layer by layer.
The company's custom software powers the desktop Metal's Studio System, Fabricate, that prepares CAD models with auto-generated support structures before issuing specific de-binder and furnace settings for the task.
Studio System devices also feature a touchscreen and Wi-Fi/ Ethernet connectivity. This makes it easy for the machine operator to monitor and manage the entire printing process.
Desktop Metal supports six and about thirty more currently in the R&D status. The current metals they support are commonly in the automotive and aerospace industry.
Desktop Metal
Studio System
Technology
Binder Jetting
Print Engine
Bound Metal Deposition (BMD)
Build Volume
289 x 189 x 195 mm
Print Chamber
Heated up to 50C
Print Bed
Heated up to 70C, Vacuum Sealed Print Sheet,
Auto-Leveling
Print System
Dual Extrusion – 1 metal, 1 ceramic interface
media
Resolution
100 microns, 100 – 220 microns
Connectivity
Ehternet or Wi-Fi
Power
Requirements
100 -240 VAC
Materials
Alloy Steel 4605, Aluminum (2024, 6061),
Carbide (WC-3C), Bronze, Heavy Alloys
(Tungsten, Veloxint HardMetal), CarTech (Invar
36, Kovar, BioDur 108, Hiperico 50) Cobalt
Chrome F75, Hastelloy X, MP35N (Ni Co Cr
Mo), Stainless Steel (15-5 PH, 303, 316L, 410,
420, 430, 440, HK30Nb, Nitronic19), High
Performance Steel (Maraging Steel 18Ni300,
Veloxint Stainless), Titanium (Ti64,
Commercially Pure), Tool Steel (A-2, D-2, M2,
S7), BASF Catamold
Print
Preparation
Fabricate Software
File Type
STL, IGES, JT, STEP, VDA-FS, U3D, VRML
and native file types (SolidWorks, ProE, etc)
EOS M 100
EOS M100 is an entry-level system for metal printing that features direct metal laser sintering (DMLS) technology. It is equipped with a 200-watt fiber laser that melts and fuses metal powders/ In addition, the machine has small laser spots that enable fine resolution.
This feature makes M 100 ideal for geometrically complex and delicate parts. EOS also boasts the printer's reduced post-processing and cleaning time, making parts production faster and more effective.
The company printers are certified medical-safe metal materials, making the M 100 model highly popular in the medical field. EOS particularly highlighted the printer's suitability in producing dental crowns and bridges.
EOS M 100
Technology
LPBF
Build Volume
100 x 100 x 95 mm
Laser Type
Yb-fiber Laser; 200W
Precision Optics
F-theta-lens; High-speed Scanner
Scan Speed
Up to 7m/s ( 23 ft/s)
Focus Diameter
0.00016 in
Power Supply
200 – 240V
Power Consumption
Max 1.7 kW; Average 0.60 kW
Software
EOSPRINT, EOS RP Tools, Cambridge of
Materialise Magics Metal Package and
modules
Feedstock
Metal Powder
Industries That Can Take Advantage of 3D Printing with Metal
Metal 3D printing has changed the way we build things. The process, in general, would only require a single machine and is almost fully automated. Below are several industries that have taken advantage of the benefits 3D printing with metal brings:
Cars and Automobiles
The car industry is probably the most active in investing in AM technologies. 3D printing was primarily used for prototyping car models but has eventually made its way in the mass production of certain car parts.
In addition, 3D printing has greatly helped the industry achieve lightweight vehicles without compromising their quality and durability. By producing several car parts through metal printing, car manufacturers were able to reduce the weight of automobiles between 40% and 80%.
3D printing also allows automobile makers to customize parts and components. Several leading car companies have started online shops where their customers can customize their vehicles and have them 3D printed.
Furthermore, car industries could save up space for spare parts stocking and inventory. Now, they can store digital designs and have them produced quickly. This is also advantageous for limited editions and hard-to-find-classic car owners because 3D printers can create replicas of parts if they need replacements.
Aeronautics and Aerospace
As early as 1989, engineers from the aeronautics and aerospace industry used 3D printing technology, and there has been no turning back since then. This is because the main benefits of 3D printing suit the industry well.
For instance, you can now simplify the process of putting together individual components of complex parts into exactly one printed detail, making the process faster and easier.
In addition, weight is a very vital concern in aeronautics and aerospace engineering. Hence, 3D printing technology is used to prototype air and space crafts and lightweight parts but is still durable enough to withstand flight conditions.
Over the next decades, the industry has substantially adopted the technology in their production. It even contributed approximately 16% of revenue to the 3D printing industry in 2015.
Medical and Dental Industry
Metal 3D printing plays an important role in revolutionizing the medical and dental fields. Since 3Dprinting makes precise and accurate objects, it is easier for health professionals to customize and personalize patient-specific prostheses and implants.
Doctors would use a 3D printed replica of the patient's organs to study and practice the procedure for complicated procedures. Aside from cutting surgery time, it also greatly reduced risks as surgeons are already more familiar with their patient's unique anatomy.
Wrap Up
Metals have a lot of benefits over plastic. Metals are stronger, more heat resistant, and also flexible. On the flip side, metal 3D printers are more expensive than other 3D printers. Hence, the technology is not yet aimed at general consumers.
Generally speaking, metal printing is simply a relatively new technology based on an existing one. Throughout the years, it has proved its value not just in the prototyping process but also in the mass production of parts. Overall, 3D printing with metals has made creating things faster, cheaper, and easier. And because of this, almost any industry can benefit from metal 3D printing when it involves intricate metal designs.
Metal 3D printing has revolutionized how we used to do things. Despite being popular in many fields, it still has many more to offer. Hence, it is not a surprise that researchers of different areas all across the globe continue to improve the technology.
Warning; 3D printers should never be left unattended. They can pose a firesafety hazard.