3D Printing Service, anyone?
3D Insider is ad supported and earns money from clicks and other ways.
With 3D printing news hitting the headlines last year, the controversy on how far this technology can go flew unbridled into the air. Its use is applicable to any industry imaginable. There have been a lot of organizations, from the aviation, dental, biotech, automotive, to the food technology industries and others that are already testing the water. They're closely looking on how this technology can achieve what they've been trying to achieve for the longest time—production of materials in the shortest time possible.
3d Printing Service
Wohlers Associate, in its most recent conference in November last year, predicted that the 3D printing industry will hit $6 billion in worldwide sales in just three years.
This massive figure in the industry is as exciting as making the 3D printing service available to anyone. Though this technology has been around since the 1980s, it is not until 2008 that 3D printers became commercially available. In just five years, quite a few companies, either start-up or commercial, have started creating and manufacturing their own 3D printers in hope of riding the next big wave in business.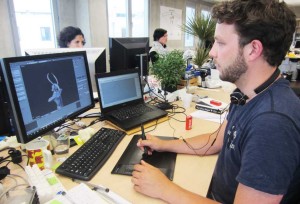 A proof that 3D printing is the next big thing in technology is the number of attendees, which includes engineers, tinkerers, hobbyists, crafters, tech enthusiasts, and artists, in the latest 3D Printing Village of Maker Faire in 2013 in Bay Area and New York.
Since 3D printing allows users to test and revise products at a short time, creating a complex product can happen overnight. Because of the seemingly endless business opportunities brought by this technology that promise to maximize personalization and simplifies production, it has done the same thing, drew its own audience, during the Consumer Electronics Show (CES) 2014, where 3D printing has its own exhibit area after 28 exhibitors signed up for the event, expanding the original exhibit area three times to accommodate the exhibitors. In the same event five years ago, there was only one company exhibiting for this technology.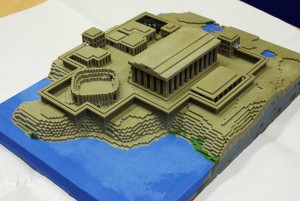 Though we're still two or three years away from having personal 3D printers at our very own homes for an affordable price, companies took advantage of this and offered their own 3D printing service, like iMaterialise or Staples MyEasy3D. This allows the consumers to take advantage by either sending their 3D blueprints of their computer-aided design to have the product printed, or designers from these companies will create the 3D model for them. This kind of printer works just like an inkjet, but instead of using ink, the desired material are deposited in successive layers, creating a physical object out of the digital file.
Though critics says that results are less perfect than the ones produced in traditional manufacturing, the tough competition would ensure that 3D printers will become more effective and efficient in the nearest future, surpassing the label of a hyped technology.
Warning; 3D printers should never be left unattended. They can pose a firesafety hazard.