5 Best Online 3D Printing Services
3D Insider is ad supported and earns money from clicks, commissions from sales, and other ways.
The possibilities of 3D printing are simply astounding. Just the idea of turning a 3D model into a real-world object in just a few hours sounds exciting for just about anyone, whether you intend to use the finished product professionally or just for fun.
Desktop-scale 3D printers may have gotten pretty cheap, but high-performance models still require a huge upfront investment. For those who are still unconvinced about the financial merits of buying a 3D printer, a cheaper alternative would be getting someone to do the 3D printing for you. That is exactly what these online 3D printing services offer. In this article, we look at the five best 3D printing online services.
What to look for in an online 3D printing service
If you don't have your own 3D printing capabilities, then there are a lot of benefits of having your 3D printing needs outsourced. Not only do these online services have a lot of 3D printing technologies available, but they are also experts in their field. In most cases, you will only need to upload a 3D model and have them do all the work. These professional services can get pricey, but they are certainly worth every dollar.
That said, not all online 3D printing services are created equal. To come up with our list of the best ones, here are following qualifications we considered:
1. Available technologies
3D printing such an all-encompassing term that covers several different techniques and technologies. While some 3D printing services may choose to specialize in just one or two of these options, a majority of them offer a much wider variety. If you have a large firm that is anticipating a huge number of custom 3D prints, then there's a good chance that you can benefit from employing a service that offers more 3D printing technologies.
2. Choice of materials
One of the best things about 3D printing is the diversity of materials that the technology can work with. Whether you need your finished product to be flexible, strong, UV-resistant, or heat-resistant, there's probably a material that is best suited for your requirements.
Online 3D printing services will likely have a long list of materials you can choose from. You might not even need to restrict your choices to plastics – some services offer custom manufacturing services for metals like aluminum, brass, bronze, steel, and titanium. Just make sure that there's a good match between the material and 3D printing technology you prefer.
3. Lead times
Lead times probably won't matter much if you just want a custom 3D print for fun. However, businesses will appreciate an online 3D printing service that is transparent about when they can expect an order to be shipped. This will depend on a lot of factors: how big your model is, what 3D printing technology you choose, and what material you want your product to be made with. Some services can deliver finished prints in as little as three days.
4. Price
Price is a bit hard to assess unless you obtain quotes from different online services using the same model. This might be a good exercise if this is your first time to have the 3D printing of your models outsourced. Just bear in mind that the price will depend on factors that should be pretty obvious – the type of material, the density of the build, the build volume, or your preferred orientation of the finished print.
5. User interface
This is a bit more focused on the quality of user experience and may not be as relevant to many people. What we're looking for is a platform for users to upload their 3D models, set their preferred 3D printing parameters, check for errors in the model, and tools to repair them before submission. That list may seem like a lot but many of the popular 3D printing services can deliver this level of seamless user experience.
Top 5 online 3D printing services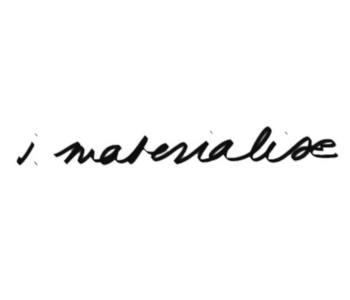 First up is i.materialise, which is one of the most popular online 3D printing services today. There are a lot of things about i.materialise that are impressive. They have one of the widest selections of 3D printing technologies, including uncommon ones like PolyJet printing, lost wax casting, and metal 3D printing. The usual ones – FDM, SLA, and SLS – are part of their offerings, as expected.
With a wide array of 3D printing technologies, their selection of materials is similarly as expansive. There's the usual ABS, the notoriously difficult polypropylene, variants of polyamide, different types of resin, and a long list of soft and hard metals. At this level of versatility, i.materialise deserves to be at the top of the list of online 3D printing services for firms and professionals.
We also appreciate how transparent i.materialise is when it comes to lead times and pricing. Their model uploading interface is simple and easy to use, although its features are a bit lacking.
One other thing that makes i.materialise such a good platform for 3D printing hobbyists is the fact that they also run an online shop. This provides a platform for designers to sell 3D printed products based on their models. Naturally, i.materialise will take a cut from all the sales of your shop. However, an i.materialise shop is still a good risk-free kick-off point for selling your custom designs.
Shapeways isn't just an online 3D printing service – they offer all-around 3D design and 3D printing services. Aside from their 3D printing and rapid prototyping services, they also offer a "CAD as a Service" design platform. Through ZVerse, users can generate a new model or optimize and repair existing ones.
Their 3D printing services are top-notch. They can provide customized 3D prints via material jetting, multi-jet fusion, wax casting, SLA, SLS, and SLM. Noticeably missing from this list is FDM – perhaps, this is an indication of Shapeways appealing to more professional users who value product quality rather than price.
Their list of available materials is not as comprehensive as some of the other online services. They can work with nylon variants, TPU, a host of special resins, and a long list of soft metals for wax casting. Shapeways claims that they can deliver custom 3D printed parts within 4 to 10 days. Their pricing scheme, however, is not immediately available via their website.
One factor that makes Shapeways attractive to arts and crafts businesses is their integration with popular e-commerce platforms like Etsy and Shopify. Through these platforms, users can sell products made from their custom designs seamlessly. This gives users greater customer reach while also making transactions much faster.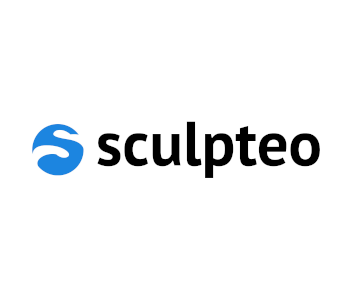 France-based Sculpteo is another leader in the field of 3D printing as a service. One of their biggest advantages is their array of up to 75 different materials that customers can choose from. It also follows that Sculpteo offers a wide array of different 3D printing technologies including FDM, SLS, SLA, Polyjet, and Binder Jetting. For those looking for metal parts, SLM and wax casting options are also available.
The ordering process is fairly simple and intuitive. Upon uploading a model, the customer can set parameters like build volume and the type of material. The price updates as parameters are adjusted. Customers can also choose an express option which cuts the lead time for a higher price, or an economical option with lower prices but no lead times.
The transparency is just one aspect of Scuplteo's online 3D model submission and editing tool. The platform also acts as an analytical tool for your model that can detect errors and make repairs. These online tools are free to use – you don't need to commit to a purchase to access them.
On top of 3D printing, Sculpteo also offers laser cutting and laser engraving services. This is the latest marking technology that can recreate CAD designs on just about any surface or material. Being a non-contact technology, laser marking is an all-around suitable technique for clean and permanent marking of objects made with metal, wood, plastic, or paper.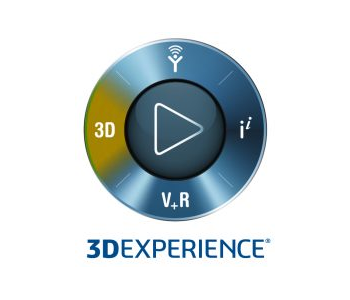 The 3DExperience Make has a completely different platform that connects customers with manufacturers around the world instead of having their own manufacturing capabilities. In this context, the website acts more like a marketplace for customers and service providers to meet.
This complicates the experience as the quality of output may vary from one manufacturer to the next. However, the biggest benefit of the platform is that it can connect with you with service providers from more than 20 countries worldwide. In terms of global reach, there is probably no other platform that specialized in 3D printing services like 3DExperience Make.
3DExperience Make may not have its own 3D printing capabilities but the website certainly has the widest array of options. With more than 200 service providers in the platform having access to more than 13,000 3D printing machines, 3DExperience Make probably has the widest range of capabilities for manufacturing professionals. They can even connect customers to some of the other services that are on this same list, such as Sculpteo.
If you're outside of the US and you're worried if a 3D printing service can deliver to your location, then 3DExperience Make is definitely the website for you. From 3D printing to injection molding and laser cutting, this platform makes available a whole range of manufacturing processes that you can outsource.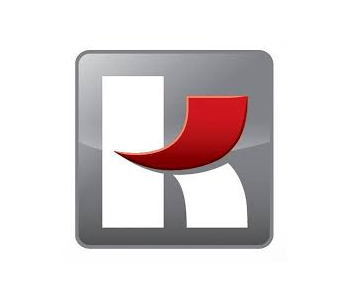 Kraftwurx is an online 3D printing service with a focus on collaboration. Not only can you submit your own models for 3D printing, but the platform will also allow you to work with professionals who can bring your ideas to life. After a collaborative effort with a community of artists, engineers, and 3D design professionals, you can then submit your model for printing.
At its very core, though, Kraftwurx is still primarily a 3D printing service. They boast a long list of some of the most unusual materials we've seen from similar companies including 24K gold, silver, polyamide, polycarbonate, copper, and UV-cured acrylic. The breadth of options can seem overwhelming, so it's also a good thing that Kraftwurx offers a material sampler kit.
The 3D printing capabilities of Kraftwurx are also incredibly diverse. They have a long list of different kinds of 3D printers from different brands – from desktop FDM printers to industrial-scale SLA printers
Kraftwurx has a marketplace where you can sell either your 3D models or fully realized 3D prints. The reach of the marketplace isn't that big, but the platform does have a community of 3D printing enthusiasts and professionals who can be instant buyers of whatever it is that you're selling.
Final thoughts
3D printing may sound like a fun hobby but creating professional-grade 3D prints will take more than just a desktop-scale FDM printer. You're going to need some serious level of skill and a sophisticated 3D printer to come up with something that looks truly exceptional. For many, this learning curve and huge capital costs may seem like insurmountable hurdles to create their own high-quality 3D prints.
Fortunately, these online 3D printing services offer a viable alternative. These platforms provide access to high-end 3D printers, a wide array of materials, and years of expertise. Moreover, some websites can even help you sell your 3D prints or help your ideas come to life.
Warning; 3D printers should never be left unattended. They can pose a firesafety hazard.