5 Best Laptops for 4K Video Editing
3D Insider is ad supported and earns money from clicks, commissions from sales, and other ways.
Deciding to buy a laptop usually means accepting a compromise on hardware performance for the sake of portability. This is fine for word processing, web surfing, or simple graphic design, but those with more hardware-intensive needs, such as gaming or video editing, often have a hard time finding a laptop that suits their needs.
In this article, we take a look at the five best options for those who are looking for a laptop for editing of 4K videos. What should a professional video editor look for in a laptop? What are the best brands and models available today?
What features to look for in a 4K video editing laptop
Video editing is already one of the most resource-intensive activities you can do in a laptop, more so if you're working on videos in 4K resolution. The first thing you'll need to accept is that these laptops can be very expensive. Some of the options cost more than $2000, and the cheapest ones still cost around $1000.
To make sure that you're getting the right tool for the job, here are the specs you should be looking for.
1. Screen resolution
Editing 4K videos when you're not watching them on a 4K-capable screen is a fool's errand. There's simply no way for you to know if you're satisfied with your film's video quality or color grading if you can't see it in its full 4K glory. This is also great to have for when you want to watch movies or play video games on your laptop.
2. Processor
A powerful graphics card is pretty much a given in a laptop for video editing, However, you need to make sure that your laptop's CPU is at par with the graphics processing capabilities to avoid cases of "bottlenecking." An 8-core Intel CPU is generally recommended for this application or any equivalent CPU from AMD. However, an 8th generation core i5 may be a serviceable alternative.
3. Memory
A computer's RAM plays a major role in video editing, as this is where video files are stored temporarily during processing. You'll want to have as much RAM as possible so that you don't end up using so much of your computer's virtual memory. 16GB of RAM should be good enough but going up to 32 GB or even 64 GB will be a more ideal and robust setup.
4. Storage
If you plan on doing professional video editing work, then getting a laptop with an SSD is a very good idea. An SSD is three to four times faster than an HDD, allowing you to retrieve and save those huge files at a fraction of the time. However, SSDs are much more expensive than HDDs. If you need a large amount of storage space, then you may want to look into cloud storage options or an external HDD.
5. Video card
For serious video editing work, you will absolutely need a dedicated or discrete graphics card. This has its own memory for graphics processing and does not draw from the laptop's RAM. Not only will this make your video editing work faster, but it will also make your rig ready for heavy gaming or intense graphic design work. There are a lot of graphics card options out there but any recent model from the NVIDIA RTX or AMD Radeon Pro should suffice.
6. Screen size
Of course, a larger screen size would be ideal for video editing. However, that defeats the purpose of having a laptop that you can carry around easily. If you don't mind the extra bulk, then having a large screen would be ideal. A 15-inch screen is a good middle ground figure that strikes a balance between screen size and portability.
Aside from the factors, you will also want to consider the connectivity options offered by the laptop, as well as how portable it is. Preferences will vary when it comes to portability, and connectivity will depend on the number and type of external devices you will use.
The 5 best laptops for editing of videos in 4K
1. Best overall: Acer ConceptD 7 Creator Laptop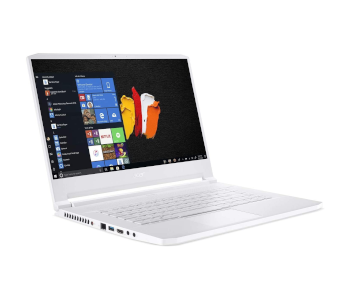 View on Amazon
If you're willing to spend more than around $2500 for your video editing laptop, then the ConceptD 7 from Acer is one of the best laptops that you can buy. Specially designed for creators of digital content, the ConceptD 7 boasts of a powerful combination of an i7 6-core processor and a GeForce RTX 2060 graphics card.
Color grading shows off the power of this laptop because of its stellar color accuracy showed off in its gorgeous 4K screen. The 1TB SSD is another impressive touch that speeds up the whole video editing process and provides just enough storage for your essential files and software. The screen even has an IPS feature, should you want to use your laptop for gaming breaks.
Connecting to external devices isn't a problem with the laptop's Thunderbolt port and multiple USB-C ports. Sadly, the ConceptD 7 has no SD card reader, although you can easily remedy that with a USB adapter.
The ConceptD 7 has all the trappings of a gaming laptop but without any of the usual gaudy RGB lights, opting instead for an understated amber keyboard backlight. However, the laptop is also very expensive and is a huge investment even for a professional video editor.
Tech Specs
Screen size: 15.6 inches
Resolution: 4K UHD
CPU: Intel i7-9750H 6-Core
GPU: NVIDIA GeForce RTX 2060
Storage: 1 TB PCIe NVMe SSD
Memory: 16GB DDR4
PROS
Large SSD storage
Backlit keyboard
Very bright IPS display
Sleek and modern design
CONS
Very expensive
No SD card slot
2. Best budget: HP ENVY 13-Inch Laptop with 4K Touchscreen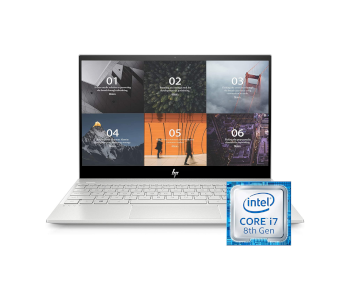 View on Amazon
A laptop that is powerful enough for 4K video editing is rare enough, more so if you're looking for one that costs less than $1000. This is just one of the things that make the HP ENVY an impressive piece of hardware.
To start off, the ENVY has a 4K screen that not only looks good but also doubles as a touchscreen. The GeForce MX250 isn't exactly close to being a very powerful graphics card and the i7 quad-core processor seems underwhelming, but they're good enough to get the job done. The 16GB RAM is pretty standard and the 512 GB SSD is a nice addition, although you'll probably need to augment that with external storage.
The HP ENVY is a pretty old model – the mere fact that it still comes with a built-in DVD writer (which is well-appreciated) is proof of that. It also does not have the modern Thunderbolt or USB-C ports, instead having the older USB-A versions. This isn't a problem if your external devices are compatible, but it's not exactly future-proof. Lastly, the 13.3-inch screen will feel a bit small for professional video editing work.
For its price, the HP ENVY packs a surprising amount of punch. Although there are a lot of more powerful laptops out there, none of them can beat what the HP ENVY offers for its price range.
Tech Specs
Screen size: 13.3 inches
Resolution: 4K UHD
CPU: Intel i7-856U 4-Core
GPU: NVIDIA GeForce MX250
Storage: 512 GB SSD
Memory: 16GB DDR4
PROS
Relatively inexpensive
Touchscreen interface
Built-in DVD writer
CONS
Small screen size
Limited storage
No USB-C ports
3. Best value: Dell XPS 15 9570 Laptop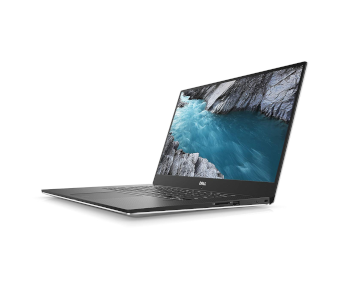 View on Amazon
The Dell XPS 9570 was designed to maximize entertainment with its super-bright screen and CinemaSound technology. Fortunately, this same hardware specs also make it an excellent candidate for editing of 4K videos. It also comes at a price that won't break the bank.
The GeForce GTX 1050 GPU is pretty much an industry standard right now. It's excellent for gaming at a moderately high level of detail and is more than adequate for 4K video editing. The CPU isn't the best, especially if you're running multiple apps at once.
The most impressive feature of this laptop would have to be the screen. The 4K screen has been integrated with just about every type of image-enhancing technology possible – it's anti-glare, has IPS, very bright, and has a very thin bezel. If you're looking for a screen that will let you appreciate as much detail as possible on 4K videos, then the Dell XPS will not disappoint.
The most glaring drawback of this unit is that it has a measly 256 GB of SSD storage. While augmenting it with external storage is certainly a possibility, it would be tough to have to transfer all those files regularly.
At around $1500, the Dell XPS is a relatively low-cost laptop that features a 4K touchscreen and hardware powerful enough to handle video editing. For those looking for bang for their buck, then this should be a very good choice.
Tech Specs
Screen size: 15.6 inches
Resolution: 4K UHD
CPU: Intel Core i7-8750H
GPU: NVIDIA GeForce GTX 1050
Storage: 256 GB PCIe SSD
Memory: 16GB DDR4
PROS
Relatively inexpensive
Super bright anti-reflective IPS screen
CinemaSound technology
Touchscreen interface
4. MSI P65 Creator-1084 Ultra-Thin Laptop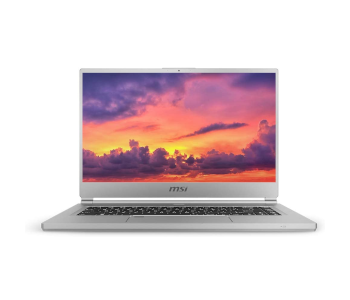 View on Amazon
When portability counts, the MSI P65 provides video editors with all the power they need while maintaining an ultra-thin form factor. This alone makes this laptop stand out and justifies its higher than the average price tag.
To start off, the specs of the MSI P65 are quite impressive: a 9th generation Intel i7 processor, an RTX 2060 GPU, 32 GB of RAM, and 1 TB of SSD storage. This laptop is impressively fast, whether you use it for gaming or for 4K video editing. Its True Color technology ensures color accuracy in dazzling 4K resolution. The SSD storage is even enhanced with Intel Optane technology that learns your habits and optimizes the use of applications you use frequently.
The drawbacks of the MSI P65 have to do with compromises to keep it light and thin. Its battery life reaches a maximum of about 7 hours, less so if you do a lot of heavy video editing with it. It has a single USB-C port, which will certainly not be enough for your devices. The laptop also gets hot very easily, leading to a fan that loudly gets overworked.
In terms of pure power, there are few laptops that can beat the MSI P65. There are a few inconveniences which are necessary compromises of its ultra-thin design. However, this laptop offers a unique combination of power and portability.
Tech Specs
Screen size: 15.6 inches
Resolution: 4K UHD
CPU: Intel Core i7-9750H
GPU: NVIDIA GeForce RTX 2060
Storage: 1TB SSD
Memory: 32GB DDR4
PROS
Large RAM capacity
Large SSD storage
Powerful processor
CONS
Somewhat expensive
Gets hot and loud easily
Limited USB-C ports
Limited battery life
5. Asus Zenbook Pro Duo UX581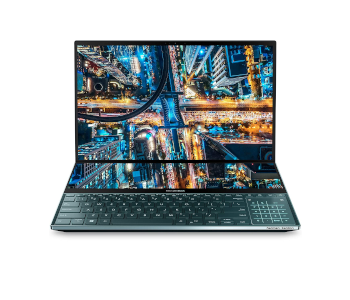 View on Amazon
The Zenbook Pro Duo was clearly designed for the serious video editing professional. From its 4K OLED screen to the extended touchscreen, this is a laptop like no other.
The feature of the Zenbook Pro Duo that pops out the most is the ScreenPad Plus – a matte display that doubles as an extension of the screen and a touchscreen interface. This is a great tool for any video or graphic editing software that gives you more accessible controls and can even be drawn on using the included stylus.
The 4K OLED display with HDR capabilities is similarly impressive, displaying vivid colors and stunning detail. Multitasking and resource-intensive video editing is not a problem with the laptop's 9th generation Intel Core processor and powerful GeForce RTX 2060 GPU. The 32 GB RAM provides ample temporary shortage, supporting any manner of system processes. The laptop also has built-in compatibility with the Alexa digital assistant.
The connectivity options offered by the Zenbook Pro Duo are quite extensive. The USB-C and USB 3.1 ports accommodate both old and new external devices, and you can even extend the laptop's display through the HDMI port. It does not have an SD card slot, so you'll have to use an adapter.
It's pretty obvious at first glance that this isn't the type of laptop that focuses on portability. With the extended screen and the numeric keypad, this might be one of the heaviest laptops you will own. It's also one of the most expensive laptops in the market, costing around $3000. There's a version of the Zenbook Pro Duo that comes with 16 GB RAM and an older processor, which costs around $1000 cheaper.
Tech Specs
Screen size: 15.6 inches
Resolution: 4K UHD
CPU: Intel Core i9-9980HK
GPU: NVIDIA GeForce RTX 2060
Storage: 1TB PCIe SSD
Memory: 32GB DDR4
PROS
4K OLED screen
Innovative 4K matte touchscreen
Very powerful processor
Large storage and RAM
CONS
Very expensive
No SD card slot
Bulky and heavy
Final thoughts
Laptops and video editing aren't a common combination, but you can make it work with the right hardware. Some of the laptops available right now are powerful enough to handle the editing of videos even in 4K resolution.
For those who want to do their work on the go, you'll have to deal with the fact that most of these laptops are quite expensive – all but one of the laptops we've listed here cost at least $1500. However, the extra investment is worth it if the right laptop helps you do your video editing work quickly and reliably.