Action Camera Black Friday 2019 Deals from GoPro (Hero 8) and DJI
3D Insider is ad supported and earns money from clicks and other ways.
Black Friday is by far the best time of the year to pick up an action camera. There are discounts across the board from every major company. Some of these deals are live right now.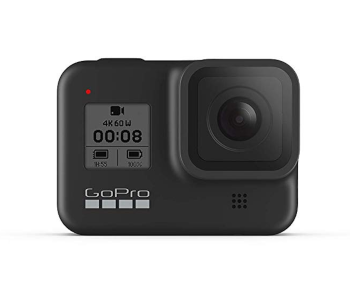 GoPro Hero 8 Black
Original Price: $399
Black Friday Price: $349
The Hero 8 is a brand-new product from GoPro. In fact, it was released just two months ago which makes it surprising to find on sale for Black Friday. It is the first physical redesign of a GoPro in four generations. It now has a much smaller size, and more importantly, it has a built-in mount. This means that you can now change the battery and memory card without removing the mount.
The Hero 8 has the same sensor as the Hero 7 that is capable of 4K video at 60 frames per second. The improvements in video quality mostly come from better processing and algorithms which results in less blurry footage.
Perhaps the best part of the Hero 8 is that GoPro is releasing a series of accessories called mods. There are mods that allow you to add a front-facing selfie screen, attach a microphone, and much more. Additionally, the Hero 8 now offers live-streaming at 1080p which is much improved from the 720p of the Hero 7.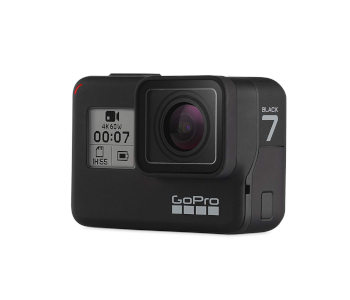 GoPro Hero 7 Black
Original Price: $329
Black Friday Price: $299
The Hero 7 Black is a great action camera that is available for $50 less than the new generation. It features the same sensor as the Hero 8 Black so you can expect extremely high-quality 4K footage at 60 frames per second
The Hero 7 is a great way to save money if the new body redesign and the availability of GoPro designed accessories don't matter to you. This camera has a battery life of approximately 45 minutes when you are shooting in 4K. If you have it mounted, you will need to unmount it to swap batteries, but this is not a big deal to casual filmers.
Just like Hero 8, this action camera is waterproof up to 10 meters below the surface without any special housing. This is a solid action camera that you can't go wrong with and a good Black Friday deal too.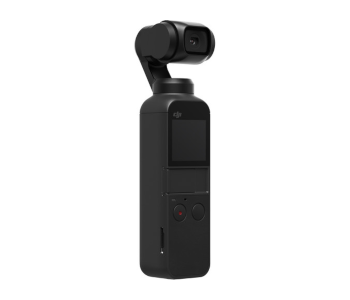 DJI Osmo Pocket
Original Price: $399
Black Friday Price: $309
The DJI Osmo Pocket is the company's first head-to-head product against GoPro. It lives up to its name and it is certainly small enough to fit in your jean pocket. It is also easy to control with just one-hand.
The Osmo Pocket is the smallest 3-axis camera that you can get. The purpose behind the gimbal is to remove any motion that you cause by shaking from the footage. Other companies like GoPro try to achieve this by removing shakiness using the software in the background. DJI decided to change the game by solving the problem through hardware innovation and the results speak for themselves. This is a great action cam for skiers and mountain bikers.
The Osmo Pocket can shoot 4K video at 60 frames per second, just like the Hero 8 Black. One advantage that GoPro has is that it can shoot slow-motion footage because it offers 1080p footage at 240 frames per second. This camera can do it at only 120 fps.
The Osmo Pocket has a great battery life and it's able to shoot for 140 minutes at 1080p quality. It is not waterproof but you can buy a case for it that allows you to submerge it underwater. There are numerous automatic film modes that are powered by the gimbal. For instance, you can choose panoramic mode where the camera will automatically move around and stitch together photos. There's also a mode called ActiveTrack where it will rotate to follow a subject.
Overall, the Osmo Pocket is a great alternative to GoPro and Black Friday is a great time to get one at a discount.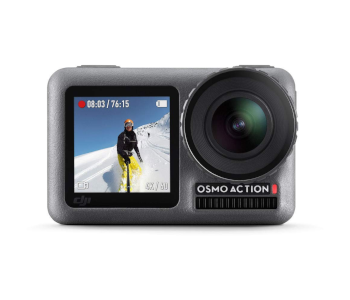 DJI Osmo Action
Original Price: $379
Black Friday Price: $279
The Osmo Action was just released in May and it's proof that DJI is serious about taking on GoPro. It's one of the only action cameras to have a front-facing selfie screen. This allows you to see what's in the frame when you are filming yourself.
The Osmo Action is able to film at 60 frames per second in 4K just like the Osmo Pocket. Unlike the Osmo Pocket though, it can slow down footage by up to 8x because it can film 1080p at 240 frames per second. This camera is also capable of being submerged 11 meters underwater without housing.
As you can see, there are discounts available for every major company. The best part about this year's Black Friday sale is that it includes the newest products that have just been released.