7 Best Alternatives to Adobe's Most Popular Programs
3D Insider is ad supported and earns money from clicks and other ways.
The Adobe Creative Cloud is the most comprehensive suite of programs for creatives of all kinds. Mastering the tools that make it up lets you create everything from mesmerizing illustrations through masterful photos & videos to dreamy music tracks. Now that Adobe has adopted a cloud-based service, you can gain access to previously expensive software packages for a reasonable monthly cost.
Things aren't all that rosy, though. On the one hand, the monthly subscription can add up over time to more than you would have paid if you bought a single Adobe product before. On the other, your projects are now saved to the cloud, and you lose access to them if you stop paying. Maybe you're dissatisfied with the direction Adobe is taking with updates or need a feature their suite doesn't have. Luckily, Adobe doesn't have a monopoly on fostering creativity.
This guide takes a look at alternatives to seven of Adobe's most popular programs. Some of the suggestions are more reasonably priced, while others are entirely free. While our recommendations don't always have as many features as their Adobe counterparts, they're excellent alternatives that will satisfy all but the pickiest users.
Best Photoshop Alternative – Gimp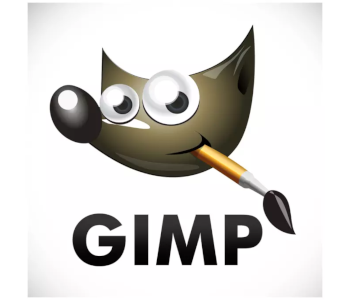 Photoshop is adobe's flagship program and the industry standard when it comes to image processing. However, you might be put off by Adobe CC's monthly fee or don't need all of Photoshop's advanced capabilities. In that case, you should check out GIMP or the GNU Image Manipulation Program. It's a free alternative with a dedicated community that keeps the software up to date and adds impressive features regularly.
The best reason to use GIMP is its lack of bloat. The program takes up a fraction of Photoshop's hard drive requirements. It is also much easier on your hardware, especially the RAM. That means you can use GIMP even if your computer is old and would struggle with the simplest tasks when running Photoshop.
GIMP's interface is highly customizable. You can make it almost identical to Photoshop's if you're transitioning over or tailor it to your liking. You may move around dozens of effects, brushes, gradient options, and other interface elements as well as assign custom keyboard shortcuts to favorite actions.
The standard version of GIMP contains everything you need to perform powerful photo edits. You have access to masks, layers, and photo enhancement tools like perspective correction and channel mixing. However, features like working with the RAW format aren't supported natively. That's where GIMP's community comes in. If the base program doesn't have a function, chances are a plugin that adds it is either already available or in the works.
There are two great reasons to pick up GIMP and one which should give you pause. Photoshop has Mac & PC versions but isn't supported on Linux. GIMP was made with the Linux user in mind and works on any modern distro. It also handles batch conversion of files much smoother than Photoshop. That feature will be especially useful to photographers who want to apply the same set of edits to multiple photos quickly. GIMP doesn't support the CMYK color mode, only RGB, meaning results will look great on monitors but will be unreliable for printing.
Best Lightroom Alternative – Darktable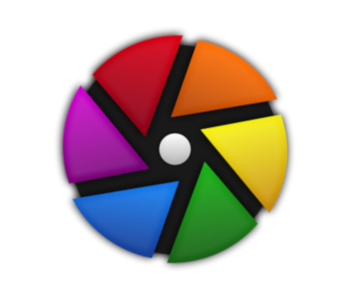 Darktable is a free program that lets you process RAW files and add various styles to them without making irreversible changes to the original file. It's named after the combination of its two main features – the light table and the darkroom. You'll quickly become accustomed to Darktable's layout and workflow if you're switching over from Lightroom. Otherwise, you might need to consult Darkroom's thorough documentation as some of its controls are unintuitive or tucked away.
Darktable features three main workspaces. Light table is the space where you organize and do preliminary work on your photos. It's divided into three sections. The left-most part is a column where you handle file importing and searching. It lets you import file from sources like specific folders or cameras and search for images based on parameters like the camera or lens they were shot with, ISO, etc.
The central window shows a preview of selected images in scaleable thumbnails. The pillar on the right contains frequently-used styles you can apply to multiple photos at once. It also has a section where you can edit metadata and put in geotag info if the image was shot with a camera that doesn't have GPS.
Darkroom has a similar layout. On the left, you'll find Drop-down menus with info on the image, editing history, and a color picker. The History tab is the most useful since it keeps a record of all the changes you did to the image. It gives you the option to revert to any previous step of the editing process.
To the right of the main window is the styles section. That's where you touch your image up with various effects ranging from sharpness and color saturation adjustments to grain correction and hi-pass filters. Each style has a dedicated set of parameters you can play with and favorite for later use. Individual style changes are saved to separate layers with adjustable opacity you can turn on or off at will.
Finally, there's the Map screen. If your image has GPS data, it will be displayed here on a map of the surroundings. You can add pictures shot in the vicinity of each other to the same map and navigate through them based on location. Open Street Map is the default provider, but Google and other popular alternatives are available too.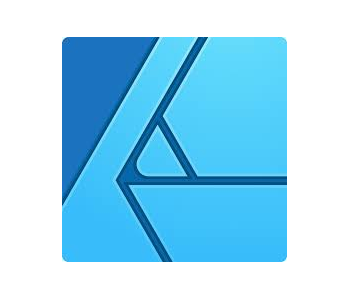 Affinity Designer is a reasonably-priced vector drawing program that gives Illustrator a run for its money. It's prized by serious hobbyists and professionals alike for its depth of features, wide range of file compatibility, and ease of use. It even has a limited selection of pixel brushes and photo editing tools. These speed up your workflow as you don't need to switch between programs to make minor changes.
When you first open Affinity Designer up, you'll see a clean interface reminiscent of Illustrators. There's a large blank canvas in the center flanked by two columns. The thin one on the left contains your drawing tools. That's where you choose between different types of brushes, pencils, erasers, or gradients. To the right, there's a color wheel along with icons that let you apply and customize different brush strokes. You can rearrange tools in both columns as well as create custom menus for quicker access to the most frequently-used features.
There are three Personas to choose from based on the kind of illustration you're working with and where you are in the creative process. Designer Persona is the vector drawing environnment you'll be using the most. It contains the tools needed to draw shapes, define brush strokes, adjust gradients, and crop photos. Pixel Persona is the rasterized graphics section that gives you access to pixel-based brush strokes and retouching options. Export Persona lets you select parts of your image and export them in different ways.
As vector graphics are infinitely scalable, it's fantastic that Affinity Designer has a zoom tool capable of zooming down to the "microscopic" level. Like Darktable, Affinity Designer also features a robust project history & undo tool which ensures you can come back to any previous version of your project. It works even if you've closed the program in the meantime.
Affinity Designer has got your back when it's time to print too. It will adjust your project to several printer sizes and warn you if something might not print correctly. The extensive printer settings incorporate printer's marks like crop or bleed. You're also able to specify where the paper should be folded, which makes Affinity Designer a great tool for brochure designers.
Best InDesign Alternative – Scribus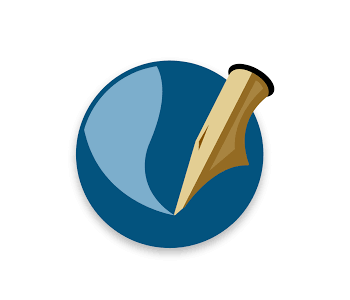 Word processors are a dime a dozen, but worthy alternatives to Adobe's home publishing software InDesign are much harder to find. Scribus stands out as the best of the bunch with its user-friendly interface, extensive layering options, and straightforward approach. Try Scribus out if you want to create professional-looking magazines, newsletters, or interactive PDFs.
Scribus is effortless to transition into from InDesign as their interfaces and workflows are similar. You make projects ready for publishing by importing various file types and placing them onto dedicated layers. So, one kind of layer contains text, the other is meant for photos and so on. You then edit & arrange the layers in an aesthetically pleasing manner and can proceed to print.
Scribus contains asset creation tools of its own, so you can accompany text and images with vector drawings as well as pie charts and graphs. Making changes to text layers is easy thanks to nodes. Plugging a text layer into one or a series of nodes is the best way of experimenting with effects and adding personality to your project. You can take it a step further and import custom fonts. If you know how to program, you can even create and apply simple scripts to automate boring parts of the process like scale management.
Color management is crucial for good-looking print media, and Scribus delivers since it works with both CMYK and spot colors. The only thing it does not support are proprietary file formats. That might not be a problem for beginners, but it's worth considering if you're an experienced user with lots of assets you've saved from previous InDesign projects.
Best Premiere Pro Alternative – DaVinci Resolve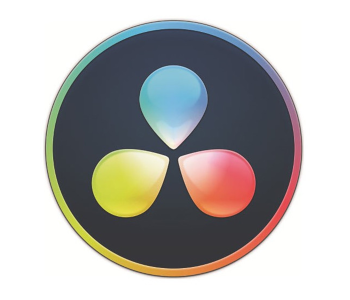 Mac users who don't want to bother with Premiere Pro have the excellent Final Cut Pro to fall back on. For the rest of us, there's DaVinci Resolve. What was once one of the finest color grading tools on the market is now a full-fledged video editing powerhouse! Resolve contains a video editor, an audio mixer, and the previously standalone Fusion effects editor. You can grab the basic version of Resolve for free or pay a one-time fee of $300 to get free future updates, a host of new effects, and access to editing in 4K.
Resolve separates the video editing process into six steps, each with its detailed yet intuitive and customizable interface. You start by selecting the media you want to use from a file explorer built directly into the program. Here you can preview clips and add them to a library, just make sure you copy them over to a disk drive from your camera as Resolve won't import them into the project.
Edit is where you arrange clips to tell your story and trim any unnecessary fat. Cutting footage up is easy since universal shortcuts are used, and you can customize the way the timeline looks to make the process more precise or declutter the interface. Being able to work on multiple files simultaneously is the best part of the Edit interface. Need to make the volume in three clips louder by 10 percent? Select the desired clips, adjust the volume slider, and the changes will be applied to each one.
Fusion is Resolve's transitions & effects section. It allows you to add text and animations to video clips as well as enhance them with an array of special effects. The process differs from other video editors because it is node-based. Editing in that way involves selecting an effects node, adjusting its parameters, and linking it with a clip. It takes some getting used to if you've only used Premiere Pro before but feels intuitive if you've worked with 3D editors like Blender.
The same node-based approach also applies to color grading. Resolve is a color grading tool at heart, and it shows in the extensive tools at your disposal. Many options in this section have a lookup table that displays how the footage will turn out if you apply them. Couple that with being able to link multiple clips to the same preset node, and you've got a color grading process that's both quick and precise.
Everlight is Resolve's advanced audio mixer. It uses an extensive array of effects to help you shape your video's sound in different ways. On the one hand, there are tools that eliminate the annoying hum of electrical devices or soften the sharp S sound some people make. On the other, you can get creative with effects that make it seem like the audio is distorted or is echoing inside a large hollow space.
Once you're satisfied with your video, it's time to use Deliver to make it public. Numerous file formats are supported, and sharing the video to YouTube or Vimeo is a snap.
Best After Effects Alternative – HitFilm Express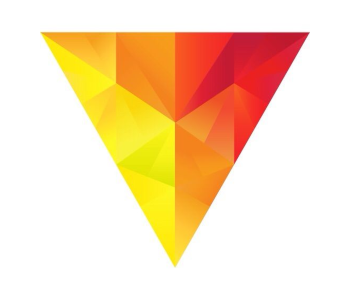 HitFilm Express is a free video editor with a focus on effects. It has a simple yet familiar interface beginners will find appealing. There is an extensive library of fun tutorials available online that will help you learn the ropes. If you ever need more effects, HitFilm Express has paid expansion packs.
The program uses composite shots for creating a separate timeline with an overview of animations and special effects. You add the effects onto layers and edit them separately from the main timeline. However, newer versions of HitFilm Express let you add various text effects, motion blur, and other improvements as you're editing without the need for a separate composite shot.
Even though it receives frequent updates and has an active community, HitFilm Express is known for slow rendering times. To counteract this, it's possible to start rendering your movie while you're still working on effects! Completed scenes are added to the finished video as you edit, making the process more streamlined.
Best Audition alternative – Reaper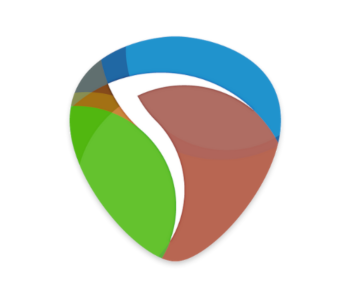 Audition is a curious case on our list since many professional-grade music-making programs surpass it. However, you'll have to dig deep into your wallet to purchase most of them. Not so with Reaper! It's a low-cost, lightweight audio editing tool with support for thousands of plugins and a vibrant online community.
Reaper is a powerful program, but it isn't suitable for novices. When you first install it, you're greeted with a blank slate and outdated user interface and have no access to virtual instruments. Get over your initial confusion though, and you'll realize that Reaper offers professional tools for all manner of audio projects. These include headphone monitoring where you hear how effects alter your voice in real-time, pitch correction, and ensemble recording from multiple mics & preamps. You can even program additional features into Reaper yourself in one of three languages.
In spite of all its power, reaper takes up less than 100MB of disk space. That's why its standard interface looks crude, but that is easily fixed with a reskin and a few plugins. Speaking of which, Reaper is compatible with a host of plugins made for other digital audio interfaces. If you ever want to try out an equalizer you liked in another program, Reaper will play nice with it too.
You can get Reaper for a one-time payment of $60 for personal use, or $225 if you plan to use it commercially. A single license is good for one whole version point. Even though updates to Reaper are frequent, this will give you unrestricted access for years to come.