Adobe Premiere Elements 2019 vs. Premiere Pro CC – Which One Should You Buy?
3D Insider is ad supported and earns money from clicks, commissions from sales, and other ways.
Today, anyone with a smartphone or action cam is able to shoot videos in breathtaking quality. While 4K clips of your adventures might be crystal clear, they're also likely to get boring quickly if they don't tell a coherent story in a way that engages the audience. Whether you're a vlogger, filmmaker, or adrenaline junkie, you need video editing software if you want your content to attract attention and have lasting appeal.
Adobe Premiere is a video editing program that's been around since 201991. In 2004, Premiere split into two versions – the consumer-friendly Elements and the more feature-rich Pro. Both versions of the program have continued to evolve to this day, and each has its strengths & weaknesses. Are you on the fence on which version of Adobe's world-renowned video editor to get? This guide has all the answers you need to make an informed decision and choose the video editor that fits your needs the best.
At a glance
Adobe Premiere
Elements 2019
Adobe Premiere Pro CC
Price
$99
Starts at $15/month
System
requirements
2.0 GHz dual-core processor, 4GB RAM,
Windows 7 SP1 or MacOS 10.12
6th-gen Intel multi-core or AMD FX processor,
4GB GPU, 8GB RAM, Windows 7 SP1 or MacOS 10.12
Multicam
editing
No
Yes
360-degree
VR support
No
Yes
Motion
tracking
Yes
No
Advanced file
organizer
Yes
No
Project
sharing
No
Yes
Touchscreen
compatibility
Limited
Extensive
Ease of use
Premiere Elements 2019 caters to the consumer-level video editor, so it stands to reason that it would be easier to get into and use. This is evident on multiple levels ranging from pre-made editing options through the intuitive interface to the ease with which you can apply effects and export your creations.
There are three modes to choose from – Quick Edit, Guided Edit, and Expert. Quick Edit is fantastic for people who don't want to bother with complex transitions or light & color adjustments. When in Quick Edit mode, the program scans your computer for media and places it along the timeline in a logical order. This introduces you to the basics of a storyboard approach to video editing. You can then either tweak clip length and transitions or leave Premiere Elements' algorithms to create a presentable video for you.
Guided Edit mode is meant for users who don't have video editing skills yet but wish to learn. You get detailed explanations of each part of the interface when you boot up Guided Edit mode for the first time as well as each time you're looking to try a new effect or transition. The suggestions aren't intrusive and help you achieve a greater level of proficiency sooner.
Finally, Expert Mode assumes you have editing experience and takes the training wheels off in favor of letting you use Premiere Elements' clean interface to arrange and edit footage as you see fit. Additional resources are only a few clicks away though, so finding the help you need if you get stuck is easy.
Premiere Pro CC is a professional's tool, and it shows as soon as you open it up. There are a few tutorials that go over the basic layout and major new additions, but these presuppose some video editing knowledge. Customization is where Premiere Pro excels though. You can move or resize each of the four main windows as well as add frequently-used tool shortcuts to speed up your workflow.
Touchscreen compatibility is another of Premiere Pro's advantages. Users working on professional editing monitors can access tools by tapping on them, zoom in and out on the timeline, and arrange items on it quicker than with a mouse.
+1 for Adobe Premiere Elements 2019
Video features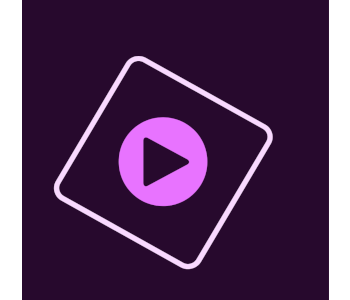 Streamlining the creation process is at the core of Premiere Elements. Most of its features revolve around analyzing your videos or photos and producing memorable creations perfect for sharing with friends, family, or the public at large.
Auto Creations is the simplest form of generated content. It makes use of Sensei, Adobe's AI technology, to sift through your media and create attractive picture or video collages. These look like they've been made by a professional and can be edited by removing or swapping elements on the timeline.
Guided Edit has a wealth of video-shaping features. The most interesting of these is Smart Trim, which focuses on parts of the source video that are action-packed or feature human interaction. Running a video through Smart Trim results in more dynamic and engaging clips and gets rid of dull content. Need a good still photo of someone from a video? Use the Candid Moments feature. Want to emphasize a dramatic scene by prolonging it? Freeze Frame can help.
Premiere Elements isn't just limited to footage selection. You can use it to enhance a clip's detail by removing haze, stabilize footage shot with action cams, and apply a host of video effects like opacity adjustment or Chroma-keying. Unique transitions are a great way of making your video more appealing, and Premiere Elements now has 20 of them, including one that simulates viewing someone through glass and multiple styles of dissolving one scene into another.
As you'd expect, Premiere Pro CC brings video editing to another level. It features more than twice as many transitions as Elements, and additional ones can be accessed via plug-ins. Professionals will be more impressed with the nuanced color adjustment options possible with Lumetri Color Tools, however. These let you select among dozens of preset film and HDR looks as well as adjust a scene's color palette exactly how you want it. You can even edit the color of parts of the video like faces or important details in the background.
Multicam support is lacking in Elements while Premiere Pro CC has full support for seamlessly blending together footage shot from different angles. 360-degree virtual reality videos are supported too, as are numerous camera-in-camera effects perfect for sports commentary or news coverage. Premiere Pro CC can capture video directly from your screen and has more in-depth options for titles and closed captions than Elements.
+1 for Adobe Premiere Pro CC
Audio Features
Editing audio is surprisingly versatile in Premiere Elements 2019. There are the basics like importing mp3 files and adjusting audio levels, but you also get to tinker with sound effects and shape the video's aural environment. For example, you can adjust the perceived space in which the audio was recorded to make it appear larger or smaller than it actually is. Or, you can quickly normalize an audio track's levels so that they don't stand out from other audio sources used in editing the same scene.
There's an Audio Effects section where you'll find powerful tools that let you remove unwanted background noises or hums from a track. Premiere Elements comes with lots of high-quality sound effects like explosions or the hum of an air conditioner that make your videos sound more professional. You can add musical scores from different genres too. Their length automatically adjusts to your video so there are no awkward silences or transitions.
Premiere Pro CC lets you mix audio professionally and apply changes during real-time playback. It features a rich set of bars, mixers, and effects for nuanced audio adjustment. Alternately, you can leave sound level adjustment in the hands of the automated mixer and still get great-sounding audio while cutting down on production time considerably.
There are more than 50 audio effects at your disposal in Premiere Pro CC. If you're a sound engineer, you can use the advanced settings in effects like Adaptive Noise Reduction to target specific signal thresholds and create clean audio worthy of Hollywood movies. For the rest of us, there's the Essential Sound panel. This panel offers a simplified overview of frequently-used sound effects. More importantly, it groups them into ones suitable for dialogues, ambiance, music, and SFX. This streamlines audio editing and helps you apply the correct effects for any situation.
+1 for Adobe Premiere Pro CC
File management and sharing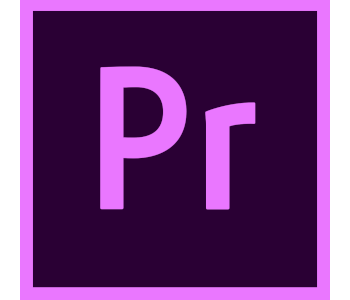 Premiere Elements is designed to help a single user find all of her files, create a video out of them, and either post it online or optimize it for playback on a certain device. Take how it handles files as an example. The program will search connected hard drives for supported media and then organize it into a logical system that's easy to search. It makes use of metadata to let you sort footage by size and length, but also by the location or people present. Clips and photos can be automatically categorized into special events too.
Sharing videos is as easy as choosing the platform you want to publish them on like Vimeo, Facebook, or YouTube. You can do this from Premiere Elements directly by linking your account, so there's no need to leave the program and upload the video through a browser. Tailoring a video to a specific device is easy too – you just select a preset like console, computer, or mobile, and Premiere Elements will do the rest.
Premiere Pro CC has more refined sharing options than Elements. More importantly, it allows creators to collaborate on a video through Team and Shared Projects. Shared Projects give access to a video to multiple users on the same network. This lets each user make changes and leave notes to others to speed up workflow and share ideas as they emerge.
Shared projects can be locked. This means that one user can restrict others to have read-only access. Users with this access level can access playback controls, export the project in multiple file formats, and even copy assets for use in other projects. However, only one person can make changes to them.
+1 for Adobe Premiere Pro CC
System Requirements
Video editing is a resource-heavy task, so you'll want to have a multi-core processor and a lot of RAM to use video editing software effectively. The following are the minimum required specs for Premiere Elements and Pro. Even though the minimum specs are enough to handle all video editing features, it is recommended that you invest in a more powerful computer for better stability and faster rendering times.
Adobe Premiere 2019 has forgiving system requirements. It needs a 2.0GHz dual-core processor or better along with just 4GB of RAM to run on a PC. Mac users must have a 64-bit multi-core processor though. A graphics card is recommended but not needed to run it. The program takes up 6 GB of disk space.
Premiere Pro CC is much more resource-intensive. Your computer needs to have a 6th-gen multi-core Intel or AMD FX processor. 8GB of disk space are required to install the program and as many GB of RAM to run it, although it is strongly recommended that the computer have 16GB of RAM. Lastly, Premiere Pro CC requires a GPU with 4GB of RAM.
Both programs can run on Mac and PC with the oldest supported operating systems being MacOS 10.12 and Windows 7 with Service Pack 1. You'll also need a DVD burner if you plan to create physical media with either program.
+1 for Adobe Premiere Elements 2019
Pricing
Premiere Elements 2019 is appealing because of its single-payment system. Paying a one-time fee of $99 gives you lifetime access to it. You can bundle Premiere Elements with Photoshop Elements for $149 as well and save $50. The license grants you access to automated video editing and asset organization options as well as video sharing. The downside is that you only get updates while this version of the program is supported, i.e., you need to buy a new license if you want to use features added to subsequent releases. This will cost you an additional $80.
The pricing structure for Premiere Pro CC varies depending on the user. All payment options are subscription based. A standard single-user license costs $21/month or $240 annually. Teachers and students get the best deal as they can use the entire Adobe Creative Suite for $20/month. Schools & universities pay $15/month per registered user, while businesses pay $34/month per license.
While more expensive, the payment plan for Premiere Pro CC is also more generous. All users get both large and small updates at no additional cost. They can also use 100GB of storage space and have access to 24/7 customer support. There are even more benefits based on license type. For example, teachers & students can use additional fonts and adobe Spark while businesses get to take advantage of advanced file sharing and synchronization options, so Premiere Pro CC is worth investing into even if it is considerably more expensive.
+1 for Adobe Premiere Elements 2019
Conclusion
Why choose:
Adobe Premiere Elements 2019 (3 points)
Adobe Premiere Pro CC (4 points)

Beginner-friendly video editor with step-by-step guidance and the ability to create presentable videos in minutes
One-time payment for a lifetime license
Stable and works on older hardware

Numerous advanced audio and video editing options
Allows multiple users to collaborate on a project
Supports most audio & video formats and can batch-render multiple files simultaneously
Even though Premiere Pro CC has more advanced features and allows you to do much more than Elements, it's important to note that these two programs are meant to cater to different markets. Elements is a godsend for anyone who wants to put together a video in minutes without worrying how to do it, and it is the perfect training ground to introduce interested users to concepts like storyboarding, workflow, and effects editing.
Professional users will find that there's little Premiere Pro CC can't do. Its superior compatibility and customization options, as well as a plethora of editing features, ensure that creativity is the only thing that limits you as an artist. Whether you're a filmmaking student, a freelance video editor, or part of a collaborative effort, Premiere Pro CC is a set of tools you can depend on to produce professional-grade, polished results.