6 Best Android Security Camera Apps
3D Insider is ad supported and earns money from clicks and other ways.
Security cameras that had to be monitored from some top-secret monitoring room are now so old-fashioned that they barely even exist anymore. Modern security camera systems can now provide real-time surveillance directly to your mobile device, so you can keep track of your home or office even while you're away.
However, not all security camera apps for mobile devices are made equal. These apps can be used in wildly different ways. You can get an app that partners with a well-known brand of security cameras, or an app that turns any old smartphone into an instant security camera. If you have an Android device, then what are the best security camera apps that you can download? Check out the list of our favorites below.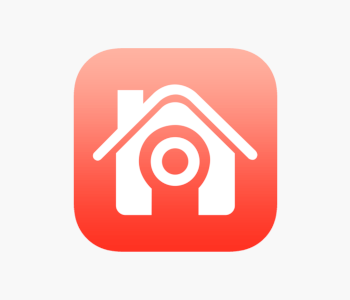 AtHome Camera is one of the more popular apps in the DIY home security category. To make the system work, you'll need to have at least two devices, both with the apps installed. One device will act as the security camera while the other will be used for monitoring. As long as both devices are connected to the Internet via Wi-Fi, 3G, or 4G, monitoring can be done in real-time with the latency only determined by the network quality.
While there are a dozen or so apps for Android that are similar to AtHome Camera, this app is our favorite because of how versatile it is. You can monitor up to four devices at a time and the app can even be used to turn your laptop or smart TV into a surveillance device.
Even if you're just using a phone or a laptop as a security camera, the app offers features such as night vision, two-way audio, and time-lapse video recording and playback. The latest version of the app also has a motion detection feature that is supported by AI and Deep Learning technology, so false motion alarms shouldn't be a worry.
If the camera detects motion coming from humans (aided by facial recognition technology), the app can be set to send a notification to your phone with a short GIF animation of its recording. While the app can be downloaded and used for free, you also have the option of paying a monthly subscription fee if you want to use the cloud-based storage service.
If you want to make the upgrade to a security system that uses real security cameras, then you can simply buy a set of IP cameras under the AtHome brand. These can be easily paired to your phone using the same app, eliminating the need o learn how to use an entirely different software platform.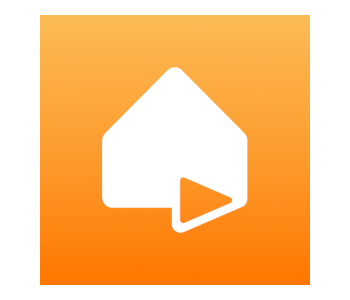 The Alfred mobile app, aptly named after a famous butler, is also one of the most popular DIY home security apps, falling just a little behind AtHome in most aspects. It works in much the same way, turning any camera-enabled device such as a smartphone or a laptop into an instant surveillance device.
Alfred has added the ability to view real-time video from the surveillance devices from an in-browser web method. This is a nice feature for those times when you don't have access to your primary monitoring device or if you need to give someone else access to your device's surveillance videos.
The Alfred app also offers a low-light filter that can make it an excellent and cheap baby monitor, real-time video and audio chat, the ability to sound an alarm on your surveillance device, and the option to receive notifications if the surveillance device detects any motion. All of these features are available for free when you download the app.
There are a couple of reasons for why we are docking a few points off Alfred and ranking it second. The first is that the app feels like a resource-hog and frequently crashes on older devices. This can be particularly troublesome if it happens on your surveillance devices and does not restart.
The second reason is the decision of the app developers to lock some of its best features behind a paywall. The app offers HD video recording and a zoom function, but only if you are willing to pay the $3.99 monthly subscription fee. Video quality feels like too important of an aspect to restrict, especially on a security camera app.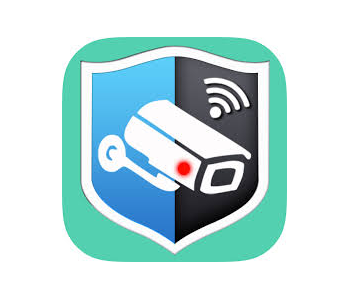 The interface of WardenCam doesn't feel quite as sleek and polished as the first two entries in this list, but it every bit as capable. Again, the WardenCam app can be used to turn any camera-enabled device into an instant security camera.
The app offers all the usual features: motion sensing, push notifications to your phone when the motion alarms get triggered, and two-way audio. WardenCam also allows for web viewing of WardenCam security devices through the WebViewer browser app, which is also handy for letting other people view your camera's live video feed.
The app can be synced to your Google Drive or Dropbox account, so you won't need to spend extra for cloud storage. This is a rare feature as far as security camera apps go, and we really like how the user has better control on how the cloud storage is managed.
WardenCam offers a one-time upgrade for $5.99, which adds a 24/7 monitoring feature to the app. We can imagine that not many people might need this feature, so we appreciate that it's the only one that's locked behind a paywall. You'll probably also need to upgrade your cloud storage if you're going to enable 24/7 video recording.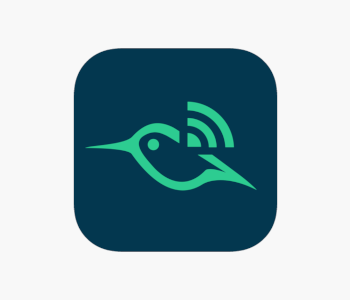 Despite not being as popular as Arlo or having the tech infrastructure of Nest, the Reolink security camera app is one of the best-reviewed and popular in the category of security camera apps that are meant to work with IP cameras. This means that you'll need to get a dedicated security camera from the Reolink brand to use this app. From what we've seen so far, this investment looks like it might well be worth it.
Reolink offers one of the widest ranges of security camera options. You can get cameras that are hard-wired, battery-powered, powered through Ethernet cables, communicate over Wi-Fim or transmit videos over a 3G or 4G network. The cameras can record videos up to 4K resolution, which feels overkill in most circumstances.
As far as companion apps for security cameras go, the Reolink app is certainly one of those with the least number of technical issues. The app has an intuitive, easy to use interface, does not suffer from frequent dropouts, and offers the option to send notifications only when you want them. It's also a lightweight app which runs quickly and efficiently.
As a bonus, Reolink provides cloud storage of recorded videos at no extra cost. As setting up a whole security camera system can already be quite expensive, the fact that you won't need to spend more to access cloud storage features is a welcome relief.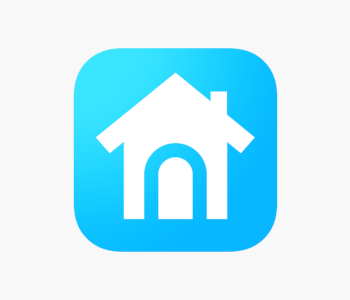 Nest is one of the most popular smart home platforms today, so it seems like an understatement to classify its mobile app under home security. In reality, the Nest app acts as the user interface for all Nest devices, including thermostats, doorbells, electronic locks, and smoke alarms.
Even if you restrict your selection of Nest devices to those meant for home security, you can still expect to spend a few hundred dollars. This is obviously a huge upgrade to your security camera system compared to just using the spare smartphones you have lying around the house. Security cameras come with a more durable build, more sophisticated motion sensors, better night vision, and much higher video resolution. You can get a host of Nest security cameras for indoors and outdoors with convenient and versatile mounting options.
Google recently purchased the Nest, which should help the platform advance in terms of technology solutions. However, the integration of Nest smart home platforms to personal Google accounts has caused a lot of users to have data privacy concerns.
It remains to be seen if this will indeed turn out to be a problem, but different people have different levels of comfort with perceived privacy issues. If you're thinking of setting up a full-fledged security camera system for your home or office, then you'll need to consider these concerns over privacy before choosing to go with Nest.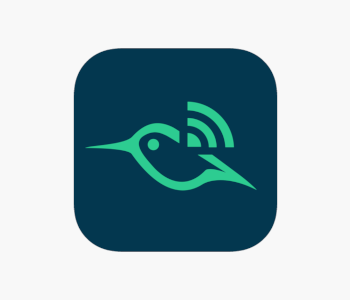 Arlo is another hardware-centric security company brand that offers a wide range of security camera products. The companion mobile app provides real-time monitoring of the security cameras and lets you access some of the best features of the Arlo brand.
While Nest is a complete smart home technology platform, Arlo is more focused on home security. One thing we can say about the Arlo security cameras is that they look great. Their design aesthetic fits right into any modern home, and they can be either be mounted on walls or simply placed on tabletops.
A strong advantage of the Arlo line of products is the most of their security cameras can be installed completely wirelessly. This means that they can be powered by a battery and connect to the Arlo base station via the local Wi-Fi network. This makes the installation of a complete security camera system in your home or office extremely easy – even easier than having to mount random smartphones around your home.
Unfortunately, the Arlo app and products also suffer from the most common complaint of users of security camera platforms. Namely, the security cameras frequently lose connection to your Wi-Fi network, resulting in loss of communication to the app or lack of video recordings even when the camera's motion sensors are triggered. It will take a pretty sizable investment to set up an Arlo security network in your home or office, so make sure that you're also willing to invest in a good Internet connection.
Final thoughts
The ideal trend of any technology as it becomes more advanced should include better accessibility, even for people that are less technologically inclined. The development of easy to use security camera apps for smartphones is an excellent demonstration of this idea.
Nowadays, you no longer need to pay for a professional service to set up a security camera system for your home. You can even make one yourself using just a number of camera-equipped phones or other mobile devices. Whether you go the DIY route or get a branded security camera platform, you can certainly get a convenient and easy to use mobile app to manage your security system.