4 Best Android TV Boxes of 2019
3D Insider is ad supported and earns money from clicks, commissions from sales, and other ways.
Are you looking to turn your TV into a smart TV? If you are, an Android TV box is the perfect way of doing so.
There's no denying that as technology advances, more and more products become available on the market & picking the right one can be a time-consuming process.
That's where we come in.
We've put together a list of the 4 best Android TV boxes to help you make the right choice.
Budget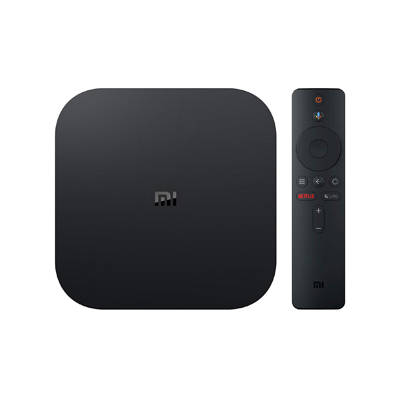 Xiaomi Mi Box S
4.0/5.0
Processor: Quad-core
CPU
RAM: 2GB RAM
Storage: 8GB Storage Space
Connectivity: Wi-Fi Connectivity
Perfect for people who are on a strict budget or just getting started in the Android TV world.
Check Amazon
Best Value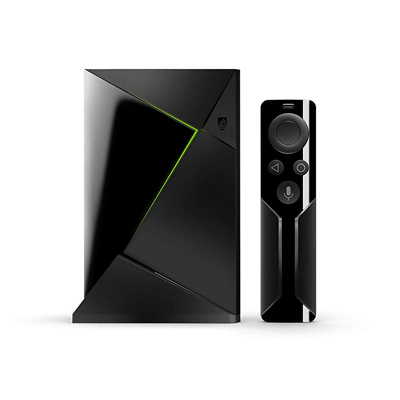 Nvidia Shield TV
4.9/5.0
Processor: Quad-core Tegra X1
RAM: 3GB RAM
Storage: 16GB Storage Space
Connectivity: Ethernet & Wi-Fi
All the features and functionalities of the Nvidia Shield TV justify the price tag.
Check Amazon
Top Pick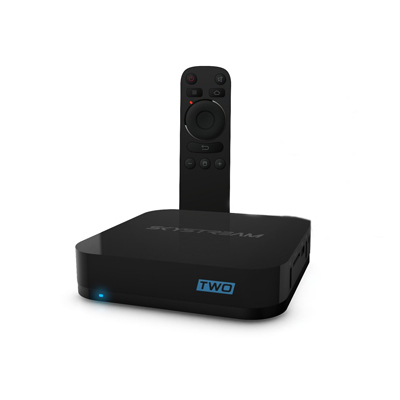 SkyStream
Two
5.0/5.0
Processor: 64-bit Octa
Core
RAM: 3GB RAM
Storage: 32GB Storage Space
Connectivity: Ethernet & Wi-Fi
HD streaming is effortless with the premium SkyStream Two's incredible functionalities.
Check Amazon
How to Make Sure You Buy the Best Android TV Box
We will provide you with four of the best Android TV Boxes that you can take your pick from, but we know that it can still be an overwhelming task. Without getting too technical, here are two of the main factors to consider before making your decision.
Storage Space
Deleting apps and downloads just to make room for new ones is time consuming and a nuisance. It also slows down the operating system. When it comes to storage, it's recommended that you opt for a device that offers a minimum of 8GB. Alternatively, opt for a device that offers less storage space but can support external storage.
Wi-Fi vs Ethernet
Android TV boxes that are only connected via Wi-Fi can often face problems with lagging, buffering and creating an unpleasant watching experience. That's because Wi-Fi is not always stable and consistent. But Wi-Fi connectivity requires no cables, so you're given more mobility and freedom to use your deviceswhen &where you wish.
Ethernet, on the other hand, is known to be faster, more reliable, more secure and results in a better viewing experience overall.
4 Best Android TV Boxes Comparison Table
If you're in a hurry, why not take a look at the comparison table below so you can see the best Android TV Boxes at a glance?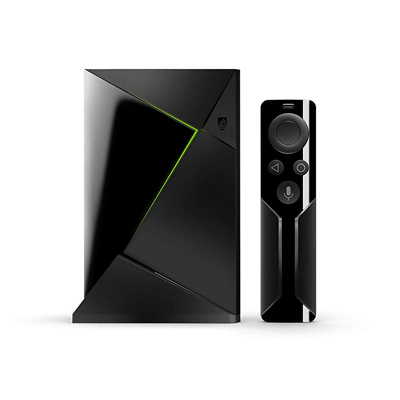 View on Amazon
Editors Rating: 4.9/5
The Nvidia Shield TV is the perfect option for people who want to turn their TV into so much more than a TV. This nifty device can be used as a streaming device, games console, media server and a smart home hub. Providing 4K streaming and DTS-X surround sound, this Android TV box is well-suited towards gaming as well as streaming. Solidifying it as a good choice for gamers is its ability to run Android games as well as stream PC titles and games via its GeForce Now compatibility.
Compatible with many apps found on the Play Store with the Nvidia Shield TV you can explore different apps and watch your app library grow. The Nvidia Shield TV includes 16GB of storage. But if the 16GB storage doesn't cut it for you, you can increase it by using an external USB storage. This Shield TV is covered under Nvidia's 1-year warranty policy.
If all you're looking for is a device to stream your Netflix, Amazon Prime and YouTube videos then you should rather try a model that focuses primarily on streaming like the SkyStream Two. But if you've been on the lookout for a high-quality streaming device that doubles as a gaming console then the Nvidia Shield TV will be right up your alley.
Tech Specs
Processor: Quad-core Tegra X1
Connectivity: Ethernet & Wi-Fi
RAM: 3GB
Storage: 16GB
The Pros
Fast app loading time
Extremely easy to use
Quick to set up
Bluetooth wireless connectivity
Touch Surface volume control
Microphone for voice control
IR Transmitter
4K HDR Home Theater
The Cons
Pricey when compared to other options
Doesn't come with an HDMI cable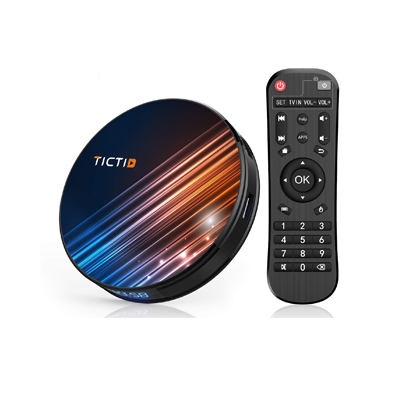 View on Amazon
Editors Rating: 4.5/5
This highly rated Android TV Box is brought to you by TICTID. Boasting a massive 64GB of storage the TICDIC Android 9.0 TV Box has plenty of capacity to handle your entertainment needs. This makes it well-suited toward people who want to run a variety of applications without ever having to worry about having enough space to store their downloads.
The TICDIC Android 9.0 TV Box has impressive Bluetooth capabilities. This means that your controller, keyboard and mouse can be set up for a great gaming experience. But it must be stated that the included remote is not the most gamer-friendly. You'll have to look at investing in a remote that's better suited to gaming.
If the product doesn't live up to your expectations, simply send it back to the TICTID team within one month. The 1-year warranty provides peace of mind that they'll help you handle certain problems that arise.
Tech Specs
Processor: 64-bit RK3318 quad-core
Connectivity: Ethernet & Wi-Fi
RAM: 4GB
Storage: 64GB
The Pros
Bluetooth capabilities ensure great gaming experience
64GB of storage space
4K Ultra HD
BT 4.0
IR Transmitter
The Cons
Remote isn't suitable for gaming purposes
IR remote requires perfect box alignmentto operate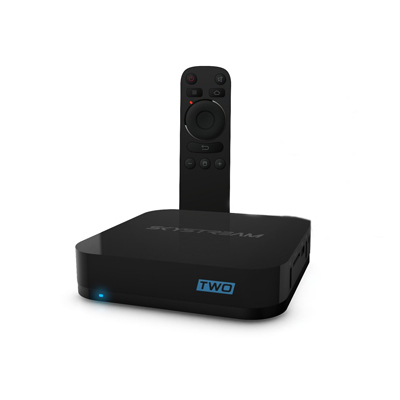 View on Amazon
Editors Rating: 5.0/5
SkyStream is a massive player in the Android TV box industry and for good reason. This plug-and-play device is super easy to set up and operate. SkyStream clearly stands behind this product and offers a 30-day money back guarantee as well as coverage by a 1-year warranty.
The SkyStream Two is WidevineCertfified. This means that streaming HD 4K content on platforms like Netflix, YouTube and Sling TV is easily achieved because it's a recognized & approved partner of these platforms. Once you know how to operate the SkyStream Two it's incredibly easy to operate. Note that initially it involves a learning curve that people who aren't tech-savvy might not appreciate.
The SkyStream Two features four external USB ports, handy pre-installed apps and an intuitive layout that its users love. If you're looking for a premium streaming experience, look no further than the SkyStream Two.
Tech Specs
Processor: 64-bit Octa Core
Connectivity: Ethernet & Wi-Fi
RAM: 3GB
Storage: 32GB
The Pros
Remote is responsive
WidevineCertfified
Enhanced streaming capabilities
4K UHD Streaming
Recognized partner of many streaming platforms
Expandable storage
Standalone graphics processor
The Cons
Pricey when compared to other options
Learning curve involved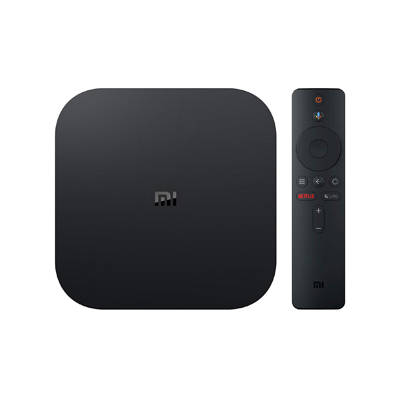 View on Amazon
Editors Rating: 4.0/5
The Xiaomi Mi Box S is a wise option for people shopping on a budget looking for a simple product to meet basic needs. Its features include Google Assistant and Google Cast functionalities as well as plenty ofaccess to content. Its underwhelming specs and limited capability mean that while it is able to stream 4K content, it won't result in the great viewing experience that is provided by the other devices on this list.
If you like to personalize your devices with wallpapers or screensavers, you'll be let down by the Xiaomi Mi Box S because there aren't many options available. While the remote operates well it isn't ergonomically designed. It doesn't fit comfortably in the hand and the buttons are stiff.
Overall, if you're not too fussy regarding streaming performance and are willing to settle for 1080p streaming then the Mi Box S is a sufficient option. If you're just getting started in the Android TV Box world, this is a suitable product to test the waters with.
Tech Specs
Processor: Quad-core CPU
Connectivity: Wi-Fi
RAM: 2GB
Storage: 8GB
The Pros
Easy to set up
Extremely affordable
Built-in voice control
DOLBY DTS
Supports many apps
4K HDR Home theater
The Cons
Can't personalize the device
Poorly designed remote
Inferior 4K resolution
As you can see, a lot of thought needs to go into buying your Android TV box. Reading reviews like this one is a wise place to start. Get the knowledge so you can make informed decisions.
So, which one of these Android TV boxes will you be giving a go? We'd love to hear your feedback—the comments section below is at your disposal.