Apple Black Friday Deals
3D Insider is ad supported and earns money from clicks and other ways.
Apple doesn't put its products on sale frequently, so this year on Black Friday don't miss the opportunity to take advantage of a discount on the company's tablets and computers. Black Friday is one of the best times to get a discount. Although they're usually not from Apple itself, who knows maybe they'll offer discounts on Black Friday morning this year.
We have listed some Apple products that will be up for sale tomorrow on different retail stores.
Apple iPhones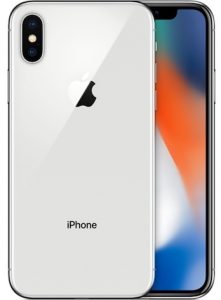 This year Apple released a new iPhone with an improved camera and all-glass design. Best Buy is offering up to $200 off the iPhone 8 and 8 plus on an installment plan from Verizon, Sprint, or AT&T. You can get a $250 gift card with activation of Apple iPhone 8 and iPhone 8 Plus from Target, Best Buy, and Sam's Club. Retail prices start at $699 for iPhone 8 and $949 for iPhone 8 Plus.
If you purchase an iPhone X, iPhone 8, iPhone 8 Plus, iPhone 7, or iPhone 7 Plus on an AT&T Next or Verizon Device Payment plan from Walmart, you can get a $300 Walmart Gift Card. This offer is only for stores, with activation appointments available starting at 6:00 pm while actual activations will begin at 8:00 pm.
Sam's Club is offering a $100 Sam's Club gift card with the purchase of "any Apple iPhone," which includes iPhone 8 and the iPhone 8 plus it may also include the iPhone X. Target is also offering a $250 Target gift card with the purchase of an iPhone 8 or an iPhone 8 Plus on an installment plan from Verizon, Sprint, or AT&T.
You can also get iPhone 6 for just $129 on Straight Talk Wireless from Walmart and save $70. Its retail price starts at $199. Straight Talk is the wireless service sold exclusively at Walmart. In addition to saving $70, you'll also receive great prices on your wireless service.
Apple iPads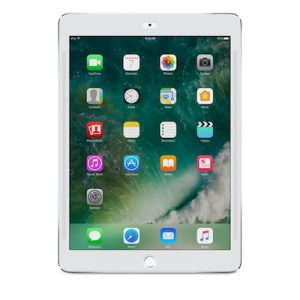 Apple iPads are popular gift items for upcoming holidays. Apple's Entry-level (32 GB) Apple iPad will be up for sale on Black Friday for just $250 at Target, Best Buy, and Walmart. It has a retail price of $329.
You can also get $125 off the new 10.5 inch Apple iPad Pro at Best Buy. If you want to buy its 64 GB version it will cost you just $525. Its regular price of $650. B&H Photo is also offering several iPad Pro models at $50 to $100 off. At B&H the 10.5-inch Apple iPad Pro 64GB is on sale at just $599.
The retail price of iPad 32 GB 5th Generation is $249.99. If you buy it from Target or Walmart this Black Friday can save up to $80. Whether you choose to buy from Target or Walmart, you'll have a space grey iPad with retina display and access to more than a million apps.
Apple Watches
This Black Friday, Kohl's is offering $90 in Kohl's cash with the purchase of select Apple Watch Series 3 models. Target and Macy are offering discounts on the Apple Watch Series 1 models of up to $70, dropping entry-level pricing down to $179.99.
Apple MacBooks
Best Buy is offering a discount on all 15-inch Apple MacBook Pros up to $250 during Black Friday, while 13-inch models are between $150 and $200 off. The retail cost of MacBook Air with 13.3" Display is $999.99.
If you're a gamer or heavy-duty applications user, you can save up to $250 from Best Buy if you buy the MacBook Pro, which is up for sale on Black Friday. Adorama and B&H are also offering discounts of up to $150 on the purchase of 12-inch MacBook Pro models. This is the latest model of Apple's laptop and, like the MacBook Air, you'll be able to keep your MacBook Pro going for many years.