What is Apple CarPlay and How to Install It Yourself
3D Insider is ad supported and earns money from clicks and other ways.
Even though they're continually improving, cars evolve much slower than our smartphones. While this can be excused for components with physical and material limitations, it's a shame that infotainment systems are lagging far behind other tech we use daily. They have clunky interfaces, and their options are limited to not much more than checking the weather or time.
Apple's CarPlay turns your car's infotainment system into an iPhone with essential communication and navigation features. But what exactly is CarPlay and can you install it yourself in an older car? We answer both of these questions and more below!
What is CarPlay?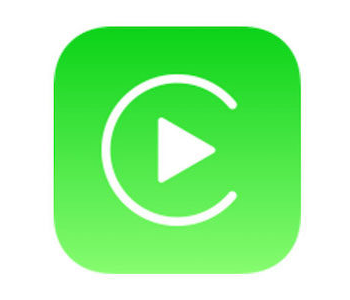 Apple's CarPlay is an interface that lets you run a limited selection of iPhone apps on your car's infotainment system. Its purpose is to provide hands-free navigation, communication, and entertainment in a streamlined way. CarPlay relies on voice communication through Siri. Depending on your setup, Siri can be activated either through saying "Hey Siri", tapping the head unit's touchscreen, or pressing a button on either the dashboard or your steering wheel.
You need at least an iPhone 5 running iOS 7.1 or higher to take advantage of CarPlay. Connecting the phone requires a Lightning to USB cable, but wireless aftermarket solutions are becoming popular too. Keep in mind that your iPhone's screen remains locked while CarPlay is active. This is a smart safety measure designed to force you to pay attention to driving and rely on voice communication or controls you can reach without taking your eyes off the road.
What Can CarPlay Do?
CarPlay's basic use is hands-free communication. Plugging your iPhone into the head unit lets you answer incoming calls or have Siri call a contact. CarPlay excels at navigation with the help of apps like Google Maps and Waze. Just tell Siri an exact address or ask for a general location like the nearest movie theater and she'll provide real-time directions. You can also have Siri read iMessage or SMS messages out loud and dictate responses. This is a godsend when you need to answer work-related messages immediately but can't afford to pull the car over and lose time.
Finally, there's CarPlay's entertainment aspect. It offers a wide selection of radio and music apps like Spotify, iHeartRadio, Audible, and Overcast. Video playback isn't supported for safety reasons, so you'll need to disconnect your iPhone if you want to watch YouTube.
How to Get CarPlay?
The easiest way of getting CarPlay is to buy a new car. Every well-known car manufacturer except Tesla Motors and Lada has at least one model in their current lineup which comes with a CarPlay-capable head unit. Of course, you wouldn't want to spring for a new car just to have a better entertainment system, which is why aftermarket head units and retrofitting kits are available as well.
Upgrading your car's infotainment system is best left to professionals if you want a quick and clean install. Certified local shops offer infotainment system installation at reasonable prices. You'll want to get a cost estimate first since the expense for parts varies greatly based on your car's make.
Can I Install CarPlay Myself?
Yes, but with a few caveats.
Your car's age is the factor that limits installation the most. Cars made before the 2000s need to be completely rewired so that their electronics can accommodate USB ports, GPS, and other features with an increased power draw. Even then you might not be able to fit a CarPlay infotainment system into it if the stereo you're replacing is too small. CarPlay is currently available on double DIN head units, i.e. units that are 4 inches tall. You'll need to wait until models with a flip-out screen become available if your car can only accommodate single DIN head units.
Cars that came out just before the introduction of CarPlay are the easiest to retrofit. For example, you don't need to replace your BMW's infotainment system if it supports iDrive. You can buy a CarPlay MMI or MultiMedia Interface instead. This serves as a bridge between the head unit and your iPhone and only requires you to connect the phone via USB. You can then run CarPlay from iDrive's Multimedia menu.
You'll need an aftermarket head unit for cars that aren't compatible with retrofitting kits. While the exact installation process differs slightly by manufacturer and make, there are steps all of them have in common.
First, you'll need to remove part of the dashboard trim and the air vents. Then it's time to take out the old head unit by removing the screws and pushing down on the safety clamps which hold it in place. After you remove the wire connectors, you're ready to take the old unit out.
Some head units have protective covers for the vents, so you have to remove the old ones and attach the vents to the unit before you can install the whole assembly. It's a good idea to do as much of the wiring as you can indoors, like installing the GPS, USB adapters, and Wi-Fi antenna, so that there's less to do once you're in the car's cramped space.
Connecting the car's wire harness to the head unit looks daunting because of its mess of cables, but the process is actually straightforward since every function has its own connector. The steering wheel controls, GPS and FM antennas, and the power connector are easy to identify and pair.
You might run into trouble if your car has front and back cameras as the camera input connectors are identical. That's why you should power it on and test the head unit out after connecting all the wires but before returning the trim components. You'll need to swap out the connectors if the front camera's view appears when you go into reverse. If that checks out, you're done.
Why Upgrade Your Car With An Aftermarket CarPlay Infotainment System?
Aftermarket infotainment systems offer the same functionality as the stock units in CarPlay-compatible cars at a fraction of the cost of a new vehicle. They aren't limited to CarPlay alone – infotainment systems by leading manufacturers like Kenwood, Pioneer, and alpine come with lots of advanced features. These include support for Bluetooth microphones, detailed maps that don't rely on Siri, and the ability to mirror your phone. They're also compatible with CarPlay's Android-based competitor, Android Auto. This lets family members who don't use Apple products enjoy a better hands-free driving experience too.
Is Apple CarPlay Worth It?
CarPlay certainly brings an innovative approach to hands-free phone use while on the road. Its navigation is top notch, calling and messaging are flawless, and using CarPlay makes it a lot easier to access your favorite tunes or audiobooks. It's only a matter of time before CarPlay support becomes a staple, as witnessed by the increasing number of new cars that come with it pre-installed.
On the other hand, there are still some issues which need to be ironed out for CarPlay to reach its potential. CarPlay's biggest drawback is that it's essentially an app running on your head unit. This means that it interacts poorly with the unit's other features. For example, you can listen to the FM radio while using it, but changing the station requires you to turn CarPlay off, find another station, and turn it back on again.
CarPlay doesn't support many apps either, and those it does support aren't diverse. They boil down to navigation, communication, radio, and music. New apps need to pass Apple's rigorous selection process and are added slowly. While responding to messages via dictation is a fantastic concept, it's hampered by being limited to iMessage and SMS. Expanding the feature to cover popular messaging apps like Slack and Evernote would make it more useful.
Finally, there's the cost of upgrading. Getting a model that comes with CarPlay is a no-brainer if you're shopping for a new car since the feature is free. Be prepared to pay from several hundred to more than a thousand dollars if you're going for an aftermarket head unit upgrade though. Add a shop's labor cost, and the price of entry becomes pretty steep.