Are Beats Headphones Worth It?
3D Insider is ad supported and earns money from clicks, commissions from sales, and other ways.
Are you interested in buying Beats headphones but have no idea if they are the right choice for you? Beats headphones are among the best on the market. The iconic look and bass heavy audio is what sets them apart from the rest of the offerings.
In this article we cover different aspects of Beats headphones so you can decide for yourself if they are worth it. The aspects we cover include wireless connectivity, audio quality, and visuals. You need to look at the Beats design from every angle to ensure that it's a good match for your needs.
We had a blast writing this Buyer's guide and are confident you'll find the info useful. Read until the end so you can make a straightforward decision on your next Beats headphones.
About Beats
Beats was founded in 2006 by Dr Dre and Jimmy Lovine, and was acquired by Apple Inc in July of 2014. That's why post this date you'll find good compatibility of Beats headphones with Apple products.
Beats is no an iconic brand that is of thought as premium all around the word. It's a fashion statement to have Beats headphones on as you're walking down the road. Beats is consistently among the top sellers and they offer some of the best features on the market.
Audio quality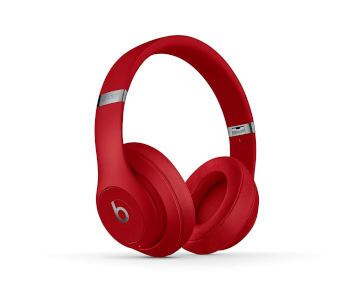 Beats headphones have strong thumping bass that makes music genres like rap, rock, and dance enjoyable. The bass implementation will have your head rocking to the beat in a way that's immersive and brings out the best from each track. However, the strong bass creates an unnatural sound that might not be ideal for audio purists.
Beats headphones have a good frequency response range and clarity that allows you to appreciate the entire spectrum. Invest in a pair of Beats headphones and they are probably an upgrade over what you already have.
Wireless connectivity
Apple includes a W1 chip in the Beats headphones, which significantly improves wireless connectivity with Apple products. The technology optimizes the connection so that battery consumption is minimized and audio quality is boosted.
Also, there is a quick charge feature that enables you to get a quick boost in battery life for a short period of charging time. The majority of Beats headphones offer this feature, which can come in handy when you least expect it.
Style
Beats headphones are among the most stylish in the world. The on-ear headphones come with a rich variety of color options so you can choose the one that best matches your preferences. You can even buy more than one pair so that can enjoy different colors to match your mood.
You'll love the minimalist on-ear earing format of Beats headphones that allow you to feel light and practical. They are not bulky and will not stand out negatively when in a crowd. In fact, wearing Beats headphones is a positive fashion statement that shows you are trendy. They are comfortable to wear around your neck so you can wear them while not in use.
The Beats headphones that are worth buying
In this section we will show a summary of the Beats headphones that are worth buying and who the target customer is for each pair. Therefore, you can figure out the headphones that are a good match for your requirements.
Conclusion
The technology packed into the Beats headphones means they are a good buy – especially if you favor practicality and portability. In the end you'll need to consider your requirements and choose the headphones that align. Beats headphones are so versatile that there is something for everyone. Even if you already own a pair of bulky over-ear audiophile headphones at home you can invest in a portable solution for when you are outdoors.
Having a pair of Beats headphones lying around the home is only an advantage. The intuitive and industry-leading technology is pleasant to use. However, the brand is popular and therefore the price tag is high. You'll need to decide if you don't mind paying a little bit extra for top headphone features.