Are Curved Monitors Worth It? Pros and Cons
3D Insider is ad supported and earns money from clicks and other ways.
Curved monitors have become something of a phenomenon in the tech world, dividing opinion and raising a number of questions. The most prominent of those questions being, Are they actually worth it?
In this article, we will be discussing the hype surrounding these monitors, the various pros and cons that come with them, and of course, whether or not they are actually worth the investment. Therefore, if you are thinking of purchasing a curved monitor, read on, as the following sections should clear up any confusion you have when it comes to these devices.
The benefits of curved monitors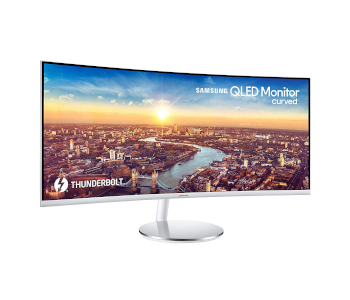 Curved monitors were primarily designed to provide more immersion for gamers and other PC users. They achieve this by using a slightly curved display, which allows the user to receive a more realistic view of the action onscreen. This creates the effect that the user is surrounded by the action, rather than viewing it in a flat, 2-D space.
These monitors also come with ultra-wide aspect ratios, allowing them to be used as a substitute for a dual-monitor setup. This not only eliminates the middle border you get from using multiple displays, but in many cases, it also saves money, as you only need to purchase one monitor instead of two. The ultra-wide aspect ratio also allows for better peripheral vision when gaming, making curved monitors particularly popular when playing first-person shooters.
Curved monitors are also a great choice if you enjoy watching a lot of movies, due to the aspect ratios many modern movies have adopted. Action movies, in particular, look great on curved monitors, as you can get more immersed in high-tense battles, such as those featured in the Marvel franchise.
The disadvantages of curved monitors
Despite offering a price advantage compared to many dual-monitor setups, the main disadvantage of curved monitors is their price tags. This is especially true when it comes to the high-end models in this space, as the technology and the manufacturing processes used to create them are simply more complex, compared to most flatscreen monitors.
Another issue is that unless you spend big on one of these monitors, you will likely be underwhelmed. This is because to truly receive an immersive experience from these monitors; you need to choose a good one. This means finding a monitor that not only has great visuals but also includes an aspect ratio of at least 21:9.
A good curved monitor can also affect gaming performance as well, especially if your PC is using an underpowered GPU. This is because the high-resolution display, coupled with the large aspect ratio, will require the graphics card to work harder, leading to lower frame-rates and a drop in graphics quality.
Other things to consider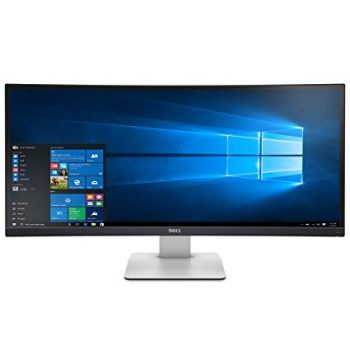 One very important thing to note when looking for a curved monitor is that not all of them feature the same curvature. Because of this, you will need to take into consideration where you intend to place the monitor, as well as where you are going to be positioned in relation to it.
The most common curvatures include 1500R, 1800R, 3000R, and 4000R. These numbers refer to the radius of the curve, with the measurements being made in millimeters. The smaller the radius, the larger the bend in the display.
When it comes to computer monitors, 1800R tends to be the way most people go, as you will most likely be sitting directly in front of the monitor, while also being relatively close. This means you can afford to choose a monitor with a deeper curve, as you will be sitting inside of its circumference.
Are curved monitors worth it?
In short, curved monitors are worth it, provided you have a large budget and a powerful PC at your disposal. For many people, however, this might not be the case. In this scenario, we recommend opting for a regular monitor instead.
In other words, whether or not a curved monitor is worth it will depend entirely on your situation and what you are looking to achieve by purchasing one. If you are looking for the best gaming experience possible, a curved monitor is an excellent addition to add to your setup. Alternatively, however, if you are working with limited desk space, or you are more of a casual gamer, a curved monitor is a lot harder to recommend.
Curved monitor options
If you have money to burn, there are a number of excellent curved monitors out there to choose from, and below we have listed some of our favorites for you to take a look at. We have also included a couple of flatscreen options, for if you have decided that a curved monitor simply isn't for you.
Supports Thunderbolt 3
Excellent color accuracy
3440 x 1440 resolution
100Hz refresh rate
4ms response time
3440 x 1440 resolution
60Hz refresh rate
5ms response time
IPS panel with 99% sRGB
Flatscreen monitor options
Supports Thunderbolt 3
4K resolution
Nano IPS display
High dynamic range
Amazing color accuracy
2560 x 1440 resolution
144Hz refresh rate
1ms response time
NVIDIA G-SYNC compatible