Arlo Cyber Monday 2019 Security Cam Deals
3D Insider is ad supported and earns money from clicks, commissions from sales, and other ways.
America's #1 interconnected brand, Arlo, bring the essential elements of true peace of mind. They offer cameras for you to stay connected to the people and places that matter most, motion-activated security lights, and video doorbells that capture a person from head to toe. They also introduce intelligence, innovation, and thoughtful design to their products for enhanced security, superior built, and aesthetics.
Cyber Monday is your last chance to purchase Arlo products for your home. Get up to 43% discount on security cameras to boost your home security. The prices of Arlo accessories are also lesser today!
BEST ARLO DEALS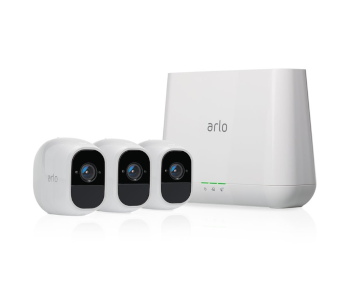 ARLO PRO 2 WIRELESS HOME SECURITY CAMERA (3-CAMERA KIT)
Original Price: $679
Cyber Monday Price: $389
The Arlo Pro 2 is a wireless home security camera system that features a 1080p HD quality security camera with total flexibility. It records crisp and detailed HD videos and sends you alerts when sound and advanced motion are detected. It also highlights activity zones and captures movement 3 seconds before a triggered event to give you insight into what happened. More impressively, the 3-camera kit is IP65 certified to withstand harsh weather conditions.
You can use the Arlo Pro 2 wire-free with a long-lasting rechargeable battery or plug it into a power outlet to unlock advanced features. The home security camera also works well with apps and devices, such as Apple HomeKit, IFTTT, Stringify, Google Assistant, and Amazon Alexa. Furthermore, it turns on automatically in low light to let you see clearly in the dark.
This Cyber Monday, save as much as 43% when you purchase the Arlo Pro 2 Wireless Home Security Camera Kit. You can also save as much as $20 if you opt for the one-camera kit.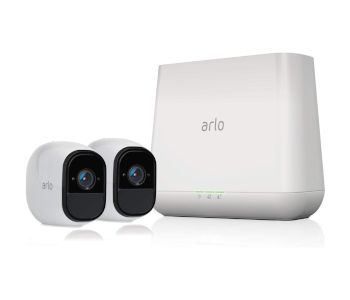 ARLO PRO WIRELESS HOME SECURITY CAMERA (2-CAMERA KIT)
Original Price: $419
Cyber Monday Price: $242
The Arlo Pro is the world's first and only wired weatherproof, wire-free, and rechargeable HD camera with 130 degrees viewing angle and audio. You can play it anywhere, with no cords or wiring hassles. It also features 100+ decibel smart siren to stop the crime before it happens. Moreover, it has an integrated night vision that automatically turns on at night.
The Arlo Pro has very similar features with the Arlo Pro 2. It has advanced motion detection brought by a wide-angle PIR motion sensor. It also live-streams in HD quality, has 2-way audio, and a rechargeable battery for uninterrupted security. Additionally, it can brave all weather conditions due to its IP65 weather-resistance.
You can save as much as a 42% discount on Arlo Pro 2-Camera Kit this Cyber Monday. If you want to purchase only one camera, you can also get the product for a much lower price.
OTHER NOTEWORTHY ARLO CYBER MONDAY DEALS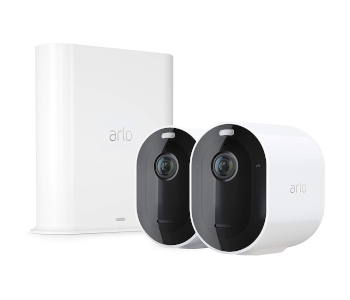 ARLO PRO 3 2K WIRELESS SECURITY CAMERA (2-CAMERA KIT)
Original Price: $499
Cyber Monday Price: $449
The Arlo Pro 3 is a significant improvement to the Pro 2. It comes with a 2K HDR video quality, 160-degree viewing angle, color night vision, and an integrated spotlight. It also includes an Arlo Smart trial that keeps you informed of events that matter through personalized notifications. Furthermore, you can install it in just a few minutes to keep an eye on your home as soon as possible.
The Arlo Pro 3 shines like a pro with a wire-free and weather-resistant design. It works well with Google Assistant and Amazon Alexa, so you can set up and manage the camera through your voice. You can even receive important Arlo Home Security alerts on your Apple Watch.
As the latest product in the Arlo line, the Arlo Pro 3 comes at a whopping $499. Cyber Monday deals, however, give you the chance to save as much as $50 on your purchase.
ARLO ULTRA 4K WIRELESS SECURITY CAMERA
Retail Price: $399
The Arlo Ultra 4K is a wireless security camera that gives you peace of mind with its unique features for unmatched protection. Recordings are available in super-sharp 4K HDR detail, thanks to the camera's high-performance lens. You can also see clear and colorful images, no matter how dark the room. Furthermore, you can get a more complete picture of your property with the 180-degree viewing angle.
Other features that set the Ultra 4K apart from other Arlo security cameras include auto-zoom and tracking, and a built-in smart siren. It also boasts unparalleled audio, thanks to its dual, noise-canceling microphones that enable crisp two-way conversations. Most impressively, it features a detailed design that makes it easy to operate and adjust.
Arlo Ultra bundles allow you to further your savings. Get them this Cyber Monday and protect the home you love against break-ins, vandalism, and doorstep theft.
Arlo Ultra Bundles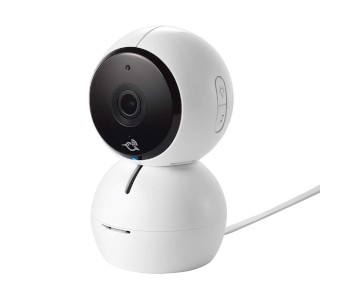 ARLO BABY MONITOR
Original Price: $119
Cyber Monday Price: $99
The Arlo Baby is an all-in-one baby monitoring camera that features a lullaby player, night light, air sensors, and rechargeable battery. It allows you to see your baby's every move anywhere and anytime, even in total darkness. It also has a two-way talk feature, so you can talk with your baby from your smartphone. More impressively, it boasts a smart music player that lets a soothing lullaby or white noise put your baby to sleep.
You will also love the baby crying alert that tells you if your baby is crying. It even comes with air sensors to monitor your nursery's air condition. Moreover, you can choose your baby's favorite colors and adjust brightness and warmth without leaving your couch or bed.
With Arlo motion and sound alerts, you will always know when to head to the crib. So, purchase the baby monitor this Cyber Monday and get up to $20 of discount.
ARLO ACCESSORIES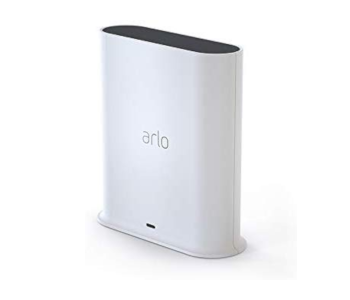 ARLO SMART HUB FOR ULTRA, PRO 3, PRO 2 CAMERAS
Original Price: $149
Cyber Monday Price: $125
The Arlo Smart Hub is an essential accessory that securely connects the Arlo, Arlo Pro, Arlo Pro 2, Arlo Pro 3, and Arlo Ultra to the internet. It features ZWave Zigbee for controlling, monitoring, and status-reading of your connected devices and a Smart Siren of 100+ decibels. It is also ArloRF™ ready, which provides you with extended battery life and superior long-range wireless coverage.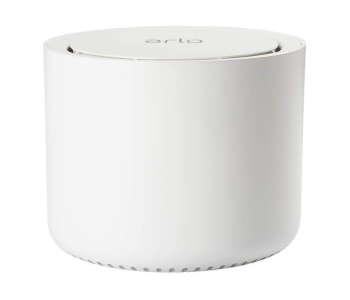 ARLO BASE STATION FOR PRO & PRO 2 CAMERAS
Original Price: $59
Cyber Monday Price: $47
The Arlo Base Station securely connects your Arlo and Arlo Pro wire-free cameras to the internet and provides extended battery life and long-range connectivity. It features a USB local storage backup and a Smart Siren, triggered by motion or sound. It also has upgrade options to make it more efficient.
ADD-ON CAMERAS
You can never have too many HD cameras to make sure your home is safe and sound. You can add up to 15 cameras with wall mounts and batteries included. These add-on cameras allow you to watch your kids in the other room, see your beloved elderly, keep an eye on your townhouse, and monitor your business remotely.
This Cyber Monday, the following camera bundles are available at huge discounts. Add a camera to your Arlo Wireless Security Camera System and enjoy broader coverage.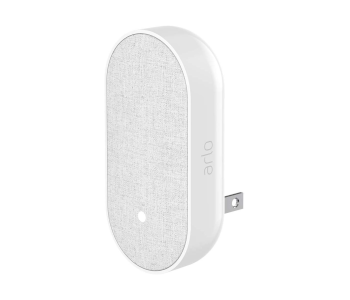 ARLO CHIME
Original Price: $49
Cyber Monday Price: $36
You can add the Arlo Smart Chime to your indoor outlets to notify you of visitors even when you are away from your phone. This accessory boasts a wire-free design and sends instant motion and sound alerts from your Arlo Audio Doorbell. You can also adjust the volume or put it in silent mode. Furthermore, the Arlo Chime features Smart Siren of 80+ decibels, remotely controlled or triggered by sound and motion.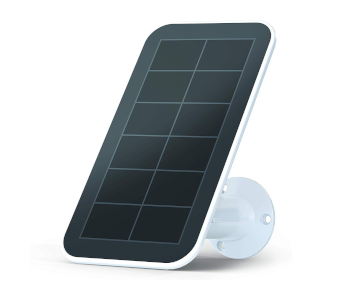 ARLO SOLAR PANEL CHARGER FOR ULTRA & PRO 3 CAMERAS
Original Price: $79
Cyber Monday Price: $63
The Arlo Solar Panel Charger is an essential Arlo accessory if you have the Arlo Ultra or Arlo Pro 3 only. It keeps the battery of your Ultra and Arlo Pro 3 cameras charged with direct sunlight. It also features a weather-resistant design to ensure longevity. Moreover, the solar panel charger comes with an 8-foot magnetic power cable and an adjustable mount to make installation easy.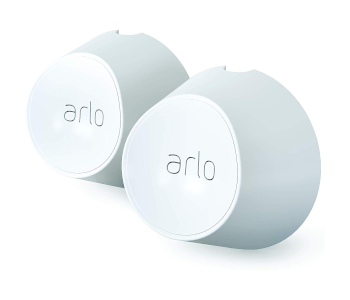 ARLO MAGNETIC WALL MOUNTS FOR ULTRA & PRO 3 CAMERAS
Original Price: $39
Cyber Monday Price: $31
Another accessory that is only compatible with the Arlo Ultra and Pro 3 is the Arlo Magnetic Wall Mount. The bundle comes with a set of two and lets you mount your Arlo cameras anywhere. It also securely attaches and angles your camera to capture the perfect view, both indoors and outdoors.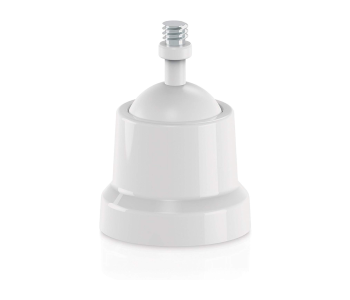 ARLO INDOOR/OUTDOOR KNOB MOUNT FOR PRO & PRO 2 CAMERAS
Original Price: $25
Cyber Monday Price: $19
The Arlo Indoor/Outdoor Knob Mount is an Arlo accessory compatible with the Arlo, Arlo Pro, and Arlo Pro 2 only. It has a weatherproof design, which makes it ideal for both indoor and outdoor use. It is also easy to install on any flat surface or wall. With a 360-degree rotation, you can aim it in any direction. Furthermore, it features an adjustable swivel base for flexible positioning.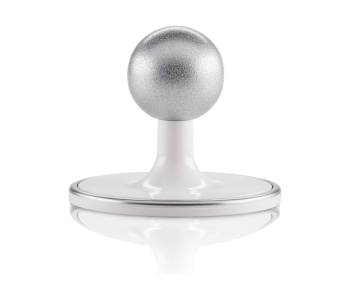 ARLO TABLE/CEILING MOUNT FOR PRO & PRO 2
Original Price: $25
Cyber Monday Price: $19
To complete your Arlo security system, you can get the Arlo Table and Ceiling Mount to get placement flexibility for your Arlo security cameras. You can use the accessory freestanding on your table or secure it to the ceiling with mounting screws. It is durable and long-lasting, too. However, it is ideal for indoor use and is compatible with the Arlo, Arlo Pro, and Arlo Pro 2 cameras only.