Surprising Statistics About Augmented Reality Technology
3D Insider is ad supported and earns money from clicks, commissions from sales, and other ways.
In recent years, we've seen a rapid evolution of technologies used in video entertainment and gaming. Not only do we have high-resolution and high-framerate TVs and monitors, but it's also become possible to watch movies and TV shows and play games using just our smartphones. The technology isn't just better – it's also become more versatile.
In the face of advanced entertainment technologies, the question everyone is asking is: what's next? What's the new frontier? Augmented Reality technologies may just hold the answer. What exactly is Augmented Reality and how is it used nowadays? How big is this industry? Check out the stats below – you just might be surprised.
What is Augmented Reality?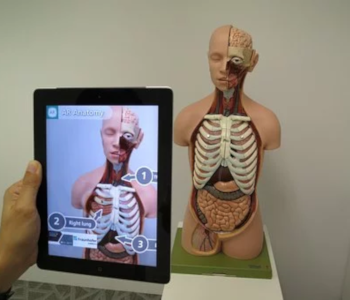 The best way to define Augmented Reality is to put it in contrast with the more familiar Virtual Reality (VR). A VR platform uses headsets and other accessories to place the user inside a completely different virtual environment. The user can interact with elements in the VR environment, but none of them are real. The environment completely exists only in the virtual world.
Augmented Reality (AR) bridges the gap between the real world and the virtual world. Through the use of headsets, camera screens, or phone screens, AR technology allows you to see virtual elements that can interact with real-world objects. If you've ever used filters in Snapchat or Instagram, then you've already used some version of AR technology.
The size of the Augmented Reality market and industry
Valuations put the size of the AR market at $3.5 billion as of the end of 2017. This number is expected to grow to about $198 billion by 2025. By 2020, industry experts expect that more than 1 billion worldwide will be regularly using a form of AT technology. At this point, AR will become the 8th most widely used form of mass media. [1]
Partially to be credited for the exceptional growth of the AR industry is a large number of startups and investors that are entering the market. As of January 2020, AngelList lists more than 19000 AR startups, more than 2000 investors and around 150 open job positions. VR stills holds the slight edge in this category with more than 2200 startups, almost a thousand investors, and around 380 job positions. [1]
On the topic of corporations, the buy-in of big names like Google, Facebook, and Apple in AR technology is undoubtedly creating a huge push for the industry. From 2014 to 2015, Facebook acquired three AR companies – Oculus, Surreal Vision, and Pebbles. Google acquires Quest Visual in 2014 and followed up with the acquisition of CTRL-Labs and Ubiquity6 in 2018. For their part, Apple bought out Metaio, Flyby Media, and Akonia Holographics. [1]
With these big tech developers invested in the industry, it's really only a matter of time before AR technology becomes cheaper, more capable, and more accessible.
One of the most interesting forecasts about AR is that it will eventually overtake VR in terms of market size and popularity. According to a survey of technical leaders, 70% of them believe that the revenues of the AR market will surpass that of the VR market, with 49% of them anticipating that this will happen in the next three to five years. According to Digi-Capital, the revenues of AR by 2023 will amount to about $70 billion, three times the forecasted revenue of the VR market. [2]
According to a 2017 survey, around 46% of Americans have already used an AR device. However, only 37% of respondents have indicated any familiarity with the concept of augmented reality. This means that there is a sector of people who are using AR technology and mobile apps without being aware that they are using AR. In fact, nearly two-thirds of all Americans are not even sure what AR is. This gap in awareness shows how much potential growth the AR market still has in terms of making people realize how beneficial the technology is.
With over 70 million users of AR apps through Snapchat filters and Facebook Camera Effects, it's quite clear that the avenue for the growth of the AR market will involve consumer-ready apps and devices. A company called Leap Motion has also been making waves with their special AR headset. In any case, companies will need to developer relatively affordable and user-friendly devices compatible with AR for the technology to develop mainstream acceptance.
How is Augmented Reality used?
The most widespread utilization of AR technology is through smartphone-based AR/VR devices, which are currently used by 77% of all Americans. A much lower portion of users opted in for PC or console-based AR/VR headsets and devices, while only 19% use standalone AR/VR devices. [1]
One of the most popular companies specializing in AR is Leap Motion. Their patented Project North Star AR headset and controllers set is priced at less than $500. Although their product hasn't quite taken off yet, it's a step in the right direction for more people to buy into AR, especially considering that the comparable Microsoft HoloLens retails for somewhere between $3000 to $5000.
Despite AR headset technology not quite taking off yet, the revenues they generate are already impressive. In 2016, the number of smart AR glasses sold was only 150,000 units. This number doubled by 2017 and grew rapidly to 3.7 million by 2018. By the end of 2018, a total of 6.5 million smart AR glasses were sold. At this rate, an estimated 22.8 million smart AR glasses will have been sold worldwide by 2022.
At the end of 2018, global spending on AR/VR technology amounted to $12.1 billion. Of this amount, 15.6% went to consumer hardware such as headsets and controllers. AR games accounted for 5.1% of sales, which is only slightly lower than the 6.6% of VR games. However, industry experts believe that the sales of AR/VR technology will reach up to $20.4 billion by 2020. Alongside AR gaming and watching videos, training via AR is predicted to be one of its up and coming applications.
Beyond individual users, AR technology has been heavily used in marketing. 67% of media planned, and buyers have expressed the desire to include AR elements in their digital marketing efforts. They believe that AR elements will result in higher user engagement, with 49% of them optimistic that the use of AR can prevent adblocking.
Examples of marketing campaigns that successfully used AR technology include the L'Oreal YouCam Makeup app, which recorded 3.5 million downloads within a year of its release. The IKEA Place mobile app, which allowed users to virtually design the interiors of their homes also enjoyed a similar degree of success. With companies who use AR apps reaping their benefits, we can expect more innovative digital marketing campaigns to utilize AR elements.
Buyers have also responded very favorably to an AR-enhanced shopping and marketing experience. 32% of respondents prefer using AR when they shop, with 71% of them even indicating that they can be swayed to shop at a store that offers an AR experience. [3]
AR technology has also begun becoming integrated into cars, the most recent example of which is NVIDIA's DriveAR platform. A startup backed by Alibaba, WayRay, has also started developing a similar AR technology. Both platforms perform essentially the same purpose – they are devices mounted on a car's dashboard that performs continuous analysis of the road to identify hazards, other vehicles, and various road features. WayRay can also provide navigation and right-of-way information. [3]
The AR Gaming Market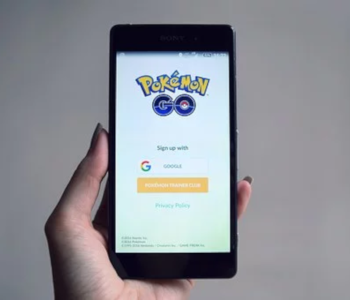 The market for AR gaming is big enough to warrant its own discussion. In 2016, the Pokemon Go mobile game triggered a massive surge in interest for AR apps and games. By the end of 2017, Pokemon Go alone was responsible for 84% of the total global consumer spending on AR apps. Right now, there have been more than 1 billion downloads of Pokemon Go, and it is forecasted to reach a total revenue of $1.2 billion. [2] [3]
With more than 26% of smartphones able to support AR apps, it truly is a ripe market for the technology to take off. Across all the app stores, there are more than 800,000 games are available for download. Gaming remains the most popular category of AR apps, accounting for 25% of all apps downloaded, followed closely by lifestyle (20%) and productivity (13%).
A year after the hype started by Pokemon Go, Apple released the ARKit, an environment where developers could come up with their own AR apps. From September 2017 to March 2018, ARKit had 13 million downloads. 47% of these downloads were for AR games. [2]
Augmented Reality market demographics
According to a global survey of nearly 4000 internet users, about 23% of the participants have used AR technology in the past, and the same percentage accounts for the participants who have used VR headsets. Separated by age group, both the 16 to 24 and 25 to 24 groups comprise of 35% each of the users of AR technology. Adoption is a little lower for the 35 to 44 age group, with only 27%. A large drop to just 3% was recorded for the 55 to 64 age group.
In terms of gender, 29% of the male respondents have used AR technology, compared to only 17% of the female respondents. [1]
Global shares are a little harder to define because only the UK has data that is worth analyzing. According to UK's AR statistics, there are now around 1000 UK-based companies that use some form of VR, AR, or mixed-reality technology. With almost half a million people in the employ of these companies, the contribution of AR/VR technology to the UK economy is certainly significant. UK'S contribution to the global AR/VR market is around 9%. [2]
Benefits of Augmented Reality
A 2016 study looked into the benefits of using AR technology as a component of everyday life and in a work setting. Based on the results, 70% of participants believed that AR technology could help them in developing new skills. 67% of the respondents believed that AR could be used to enhance healthcare delivery, while 64% believed that AR could make the shopping experience better. [1]
In a professional setting, respondents indicated that AR technology can be used in three particular areas – product demonstrations, training of skills, and crafting workplace safety guides. [2]
Barriers to growth of the Augmented Reality market
When it comes to the barriers to the adoption of AR technologies, 41% of respondents have cited that bulky hardware, such as headsets and controllers, have turned them off from trying out VR. 39% of respondents have also expressed concerns about the technical limitations of AR and the bugs inherent in such a young and immature technology. All these factors can be lumped into a single aspect – user experience. If AR companies can ensure a smoother user experience for their products, then that might be enough to sway more than 70% of the population to try out AR devices. [1]
Next to user experience, the lack of AR content was also cited as a major barrier to adoption, with 25% of participants echoing the sentiment. Cost was a factor for 14% of respondents, while the rest were concerned about regulatory and legal risks and the chance of government oversight. [1]

[1] 20 Augmented Reality Stats to Keep You Sharp in 2020 (https://techjury.net/augmented-reality/)
[2] 45 Vital Augmented Reality Statistics: 2019 & 2020 Market Share & Data Analysis (https://financesonline.com/augmented-reality-statistics/)
[3] 35 Essential Augmented Reality Stats, Facts, and Trends for 2020 and Beyond (https://citrusbits.com/stats-and-facts-about-augmented-reality/)