Autel Evo 2 vs. Mavic Mini vs. Mavic 2 vs. Mavic Air: Which Ultra-Portable Drone is the Best?
3D Insider is ad supported and earns money from clicks, commissions from sales, and other ways.
It's like the wild, wild west out there for ultra-portable drones. While there have been a few models that have managed to stay at the top of the popularity rankings for quite some time, it feels like a new challenger pops up every few months or so. In this article, we're pitting some of the old reliable versus the up and coming drones. Are the newcomers good enough to claim their place at the top?
Overview
When the Mavic Air was released in early 2018, it represented a massive change in direction for DJI's Mavic line of ultra-portable drones. Compared to its predecessors, the Mavic Air was smaller, lighter, and cheaper but still had a 4K camera and an improved obstacle avoidance system. Compromises had to be made on a few areas, notably the drone's flight time, but the Mavic Air proved to be an instant hit. Even today, two years removed from its launch, the Mavic Air remains a relatively popular drone model.
Pro-level users, however, were looking for features that simply cannot be offered by the Mavic Air. In late 2018, DJI released the two Mavic 2 models: the Mavic 2 Pro and the Mavic 2 Zoom. Each of these had features that no other ultra-portable drone in the market at that time had. Add to that an improved battery life and an omnidirectional avoidance system, and the Mavic 2 drones were sure to remain relevant for a long time on the strength of their hardware alone.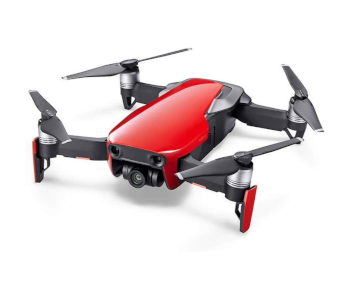 The Mavic Mini, launched in the second half of 2019, served an entirely different purpose. This drone was just light enough to fly under the minimum weight for which the FAA required drone registration. As its name implies, it was even smaller and lighter than the Mavic Air. Although it did not have a 4K camera, it still had a 3-axis gimbal and a handful of the fun camera modes that DJI has been known for. This was not a pro-level drone, but DJI was looking to capitalize on an environment of increasingly stricter regulations on recreational drone flight.
The Autel Evo 2 was launched just a few weeks into 2020. It was a bold move by Autel to essentially leapfrog over all other drone brands and come out with an ultra-portable drone with features that no other competitor had. It's also worth mentioning that there are three Evo 2 variants, and each of them had a camera that could rival or surpass what the Mavic 2 drones had.
What are the chances of the newly launched Mavic Mini and Autel Evo 2 unseating the Mavic Air and the Mavic 2 drones from their leadership positions? Let's compare all these drones in all the ways possible.
Build and portability
Parameter
Mavic Air
Mavic 2 Pro
Mavic 2 Zoom
Mavic Mini
Autel Evo 2
Size (folded)
168 x 83 x 49 mm
214 x 91 x 84 mm
214 x 91 x 84 mm
140 x 82 x 57 mm
No info yet
Weight
430 g
907 g
905 g
249 grams
1127 g (Evo 2)
1174 g (Evo 2 Pro)
1157 g (Evo 2 Dual 320)
1192 g (Evo 2 Dual 640)
A few details jump out from the comparison table of the weights and sizes of these drones. Mavic Mini, as everyone expects, is both the lightest and the smallest of all the drones. Following closely is the Mavic Air, which for the longest time was the most portable of all the Mavic drones.
The jump in size and weight from the Mavic Air to the Mavic 2 drones is quite vast. Both the Mavic 2 models are big and heavy – even heavier than the first-generation Mavic Pro. There are no published details yet on the dimensions of the Autel 2 drones, but we can tell at this point that they are going to be even heavier than the Mavic 2 drones.
At slightly more than 1000 grams each, the Autel 2 drones might be pushing the definition of a "portable" drone. However, they don't look terribly unwieldy, and we're sure that buyers will forgive the added weight if it comes with a couple of nice features.
Camera
Parameter
Mavic Air
Mavic 2 Pro
Mavic 2 Zoom
Mavic Mini
Autel Evo 2
Sensor
1/2.3"
1"
1/2.3"
1/2.3"
1/2" (Evo 2)
1" (Evo 2 Pro)
1/2" (Evo 2 Dual)
Stills
12 MP
20 MP
12 MP
12 MP
48 MP (Evo 2)
20 MP (Evo 2 Pro)
Videos
4K
4K
4K
2.7K
8K (Evo 2)
6K (Evo 2 Pro)
8K (Evo 2 Dual)
Slow motion
[email protected]
[email protected]
[email protected]
[email protected]
No info
Field of view
85
77
83
83
No info
Optical zoom
–
–
2x
–
ISO range
100-3200
100-12800
100-3200
100-3200
100-3200 (Evo 2)
100-12800 (Evo 2 Pro)
HDR mode?
Yes
Yes
Yes
–
Yes (all units)
Thermal
camera
–
–
–
–
640×512 FLIR LWR
(Evo 2 Dual)
It's very easy to see how these drones are different from each other when we compare their camera specs. The Mavic Air, Mavic Mini, and Mavic 2 Zoom have similarly sized camera sensors, although the Mavic Mini slightly pales in comparison because it cannot record 4K videos. The Mavic Mini is also the only drone in this selection that does not have an HDR mode. It's safe to say that this is the price to be paid for such a small drone.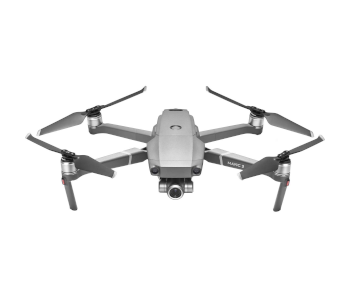 Between the Mavic Air and the Mavic 2 Zoom, the latter has the distinct advantage of having a 2x optical zoom and 4x lossless digital zoom. The 8x effective zoom is the distinguishing feature of the Mavic 2 Zoom (thus the name) and opens up a lot of possibilities in how you can compose your aerial shots.
Based on resolution and sensor size, the Mavic 2 Pro belongs to a higher tier relative to the other Mavic drones. With its 1-inch CMOS sensor, 20 MP stills, and a much wider ISO range, the Mavic 2 Pro has become the ultra-portable drone of choice for professional drone photographers.
Both the Autel Evo 2 and the Autel Evo 2 Pro boast of better specs than the Mavic 2 Pro. Right now, the Autel Evo 2 drones hold the distinct position of being the only ultra-portable drones that can record videos at higher than 4K resolution. Moreover, the Evo 2 Dual features a dual-camera array that combines an optical camera with a 1/2-inch CMOS sensor with an FLIR Boson sensor thermal camera that can record at 640 x 512 resolution.
By offering superior cameras and dual optical-thermal camera setup, Autel has positioned themselves in a spot in the ultra-portable drone market where they are, as of yet unrivaled. There are simply no other ultra-portable drones that offer the same features. We also like how the Autel Evo 2 drones and cameras are all modular – you can change the camera setup of your Evo 2 without having to buy a new drone.
Battery
| Parameter | Mavic Air | Mavic 2 Pro | Mavic 2 Zoom | Mavic Mini | Autel Evo 2 |
| --- | --- | --- | --- | --- | --- |
| Capacity | 2375 mAh | 3850 mAh | 3850 mAh | 2400 mAh | 7100 mAh |
| Flight time | 21 minutes | 31 minutes | 31 minutes | 30 minutes | 40 minutes |
The Mavic Air really starts to show its age when we look at its battery capacity and flight time. With a rated flight time of only 21 minutes, the Mavic Air can fly a full ten minutes shorter compared to the Mavic Mini, which has a similar battery capacity. The Mavic 2 drones, which sacrificed the added weight for larger battery capacity, can fly for a satisfying 31 minutes before you need to fly them home and swap out batteries.
The Evo 2, on the other hand, went to a whole different level with a battery that is almost twice the capacity of the Mavic 2. While this is most definitely the reason why the Autel Evo 2 drones are so heavy, the result is an impressive 40-minute flight time. Again, there is no other ultra-portable drone in the market right now that can fly for this long in a single battery cycle.
It's worth noting that these rated flight times are based on ideal flight conditions. In actual use, you can expect a flight time that is somewhere between 5 to 6 minutes shorter. These numbers are still an important gauge for comparison, though, and it's pretty clear that the Autel Evo 2 drones take the win in this category again.
Obstacle avoidance
Parameter
Mavic Air
Mavic 2 Pro
Mavic 2 Zoom
Mavic Mini
Autel Evo 2
Sensors
Forward,
backward,
downward
Omnidirectional
Omnidirectional
None
AI-aided
omnidirectional
Obstacle avoidance is another feature that is unsurprisingly absent in the Mavic Mini. The Mavic Air, despite its low price tag, had a fairly sophisticated obstacle avoidance system compared to the other drones at the time of its launch. The palpable upgrade of the obstacle avoidance from the Mavic Pro to the Mavic Air was almost certainly one of the reasons for why the Mavic Air become so popular so quickly.
When the Mavic 2 drones were launched, their omnidirectional avoidance systems blew all other ultra-portable drones out of the water. It was the only ultra-portable drone at the time with such a technology, and the increased environmental awareness seemed like a natural addition for a drone designed for professional-level use.
Again, Autel elevated the game with the obstacle avoidance system of the Evo 2. Not only did the drones have an impressive array of 12 sensors for peripheral awareness, but the data from the sensors are fed into a dual-core object detection module that uses AI technology. With this intelligent sensor system, the Evo 2 can anticipate hazards up to 30 meters away and automatically map a flight path to avoid them.
It remains to be seen how well the smart obstacle avoidance system of the Autel Evo 2 works. On the surface, it looks like it can give the Mavic 2 drones a run for their money. Until these drones go through a series of rigorous tests, we'll have to call it down the line between the Autel Evo 2 and the Mavic 2.
Flight performance
Parameter
Mavic Air
Mavic 2 Pro
Mavic 2 Zoom
Mavic Mini
Autel Evo 2
Max ground
speed
42.5 mph
44.7 mph
44.7 mph
29 mph
44.7 mph
Range
2.5 mi
5 mi
5 mi
2.5 mi
5.5 mi
The highest ground speed of a drone is determined by a complex interplay of propeller motor power, drone weight, and aerodynamics. More than measuring how fast a drone can fly, the maximum ground speed can also be used as an indicator of how well the drone can handle strong winds.
The Mavic Mini, true to its size, posts a fairly modest number of 29 mph. This is still very speedy for a small drone, and we imagine that the lack of heft behind the Mavic Mini means that it can only build up so much momentum.
The Mavic Air's max ground speed is just a notch below the Mavic 2 drones. It's not much of a difference and probably wouldn't matter in real-world windy conditions, but the slight upgrade is a testament to the improved propeller design and ESCs of the Mavic 2 drones. Interestingly, the Autel Evo 2 drones have the exact same ground speed as the Mavic 2, making it a toss-up between these two premium ultra-portable drone product lines.
Remote controller
Parameter
Mavic Air
Mavic 2 Pro
Mavic 2 Zoom
Mavic Mini
Autel Evo 2
Built-in screen?
No
Yes, upon
purchase
Yes, upon
purchase
No
Yes
Range
2.5 mi
5 mi
5 mi
2.5 mi
5.5 mi
The drone industry is slowly making the transmission to remote controllers with built-in screens, and it's easy to see this becoming the new standard. Making sure your phone is charged to act as a screen for your controller means that there's one more device you need to worry about whenever you go out for a drone flight mission. There's also the fact that just a few hours of flying a drone can easily leave your phone with a dead battery. Not a great experience if you're flying a drone in the middle of nowhere.
The Mavic Air, being an old drone, had a more old-fashioned remote controller with a phone cradle. The Mavic 2 drone also initially had this type of remote controller, but DJI soon released an upgrade remote controller with a built-in 5.5-inch 1080p touchscreen. However, the new controller also costs an additional $650.
The Mavic Mini, despite being a more recently launched model, reverted to the old phone-cradle remote controller. This isn't really surprising, and we would not have expected such a small and inexpensive drone to come with a controller with a built-in screen. This might seem underwhelming in the modern era of drones, but for the Mavic Min, it just fits.
The Autel Evo 2, like many of the pro-level drones that have been launched lately, comes with a remote controller with a built-in screen. There is no word yet on how big the integrated screen will be or its resolution, but it's safe to assume that it will feature a touchscreen interface.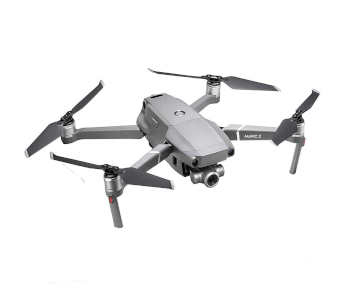 Striving for a higher controller range seems like a strange point of comparison for ultra-portable drones. After all, current drone laws prohibit the flight of drones beyond visual line-of-sight. For the drones we're considering in this comparison, you'd be lucky to fly it more than two miles before it becomes a small speck in the sky.
However, there is still some value in a drone with a large controller range if we consider it as an indirect measure of how stable the drone's communication with the controller is. Even if you are flying within the controller range, physical obstacles and sources of electromagnetic noise can easily weaken the signal between the controller and the drone.
In this regard, the Mavic Air and the Mavic Mini have much smaller controller range numbers of only 2.5 miles. This isn't much of an issue if you're flying these drones in an open field, but flying them in an obstacle-dense area may be a challenge.
The Mavic 2 drones benefitted from the upgraded OcuSync 2.0 transmission technology. This effectively doubled the controller range of DJI drones, allowing the Mavic 2 drones to fly to as far as 5 miles away from the ground station. This is an impressive mark and you will probably never have to fly your drone this far, but it speaks well of how strong the signals are because of the new OcuSync technology. It's also worth noting that the Mavic 2 drones can also transmit real-time videos within the 5-mile range.
The Autel Evo 2 drones boast of a slightly higher figure – 5.5 miles. Like the Mavic 2, this controller range is also equivalent to the video transmission range. According to Autel, this transmission range was designed to help keep the drone and controller connected even in "crowded urban environments" and "thick forests." If you run any sort of drone business, then these are the types of environments that you would want to be ready for.
Flight modes
Parameter
Mavic Air
Mavic 2 Pro
Mavic 2 Zoom
Mavic Mini
Autel Evo 2
Intelligent
Flight Modes
– Gesture control
– Sport
– TapFly
– Cinematic
– Sport
-TapFly
– Course Lock
– Home Lock
– Waypoints
– Sport
-TapFly
– Course Lock
– Home Lock
– Waypoints
– Sport
– CineSmooth
– Gesture control
– Ludicrous Mode
– Viewpoint
The right selection of flight modes can be a massive quality of life improvement for drone pilots. Basic flight modes can change up the way that the drone responds to your commands and how fast they move, allowing for more refined movements. This is the premise behind the "Cinematic" mode of the Mavic Air and the Mavic Mini's "CineSmooth" mode.
On the other end of the spectrum are the various "Sport" modes, which turn off all obstacle avoidance systems and let you fly as fast the drone can go. While you probably won't get any useful footage in Sport mode, it's an incredibly fun mode for zipping around open fields. The Autel Evo 2 differentiates itself from the DJI pack by calling this the "Ludicrous" mode.
Gesture control was one of the features that DJI introduced for their casual drone line, starting with the Spark and continuing with the Mavic Air. It was a fun little feature that DJI apparently deemed to be unnecessary for pro-level use, thus disappearing in the Mavic 2 drones and totally forgotten by the time the Mavic Mini came out.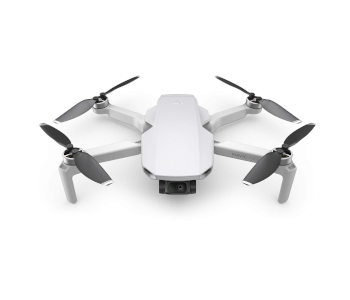 Beyond the basic flight modes, intelligent flight modes allow you to set a destination or a path for the drone to automatically follow. These can come in handy if you want effortless control over your drone so that you can focus on framing your aerial shots. Intelligent flight modes have been a staple of DJI drones and are featured prominently in the Mavic Air and Mavic 2 drones.
For this reason, the lack of intelligent flight modes in the Mavic Mini creates a palpable absence. It lacks the basic TapFly or Waypoints modes, making it necessary for you to manually your drone to any destination. Beginner drone pilots might be fine with this (and they could use the practice, after all), but more experienced drone pilots who are have become used to the convenience of intelligent flight modes may be less satisfied.
The "Viewpoint" mode of the Autel Evo 2 feels like a combination of DJI's Course Lock and TapFly modes. When the mode is activated, all you need to do is to swipe along a direction on the screen, and the drone will fly automatically along that course. It's slightly less refined than TapFly but works beautifully with the drone's obstacle avoidance system so you never need to worry about crashing into an obstacle.
Camera modes
Parameter
Mavic Air
Mavic 2 Pro
Mavic 2 Zoom
Mavic Mini
Autel Evo 2
Camera
modes
– Cinematic
– Active Track
– Point of interest
– Tripod
– Dronie
– Rocket
– Helix
– Circle
– Asteroid
– Boomerang
– Active Track 2.0
– HyperLapse
– Point of interest
– Tripod
– Dronie
– Rocket
– Helix
– Circle
– Asteroid
– Boomerang
– Active Track 2.0
– Dolly Zoom
– Super Resolution
– HyperLapse
– Point of interest
– Tripod
– Dronie
– Rocket
– Helix
– Circle
– Asteroid
– Boomerang
– Dronie
– Rocket
– Circle
– Helix
– Dynamic Track 2.0
– Orbit
– Tripod mode
– Tripod Track
– Parallel Track
Intelligent flight modes are usually just tools for convenience, but camera modes allow you to capture shots that would have otherwise been impossible if done manually. Obviously, professional drone photographers stand to gain the most from a comprehensive set of camera modes.
Just one look at the list, and it becomes apparent how little the Mavic Mini offers when it comes to camera modes. It has four standard modes, including the signature Dronie shot, but feels woefully less capable compared to the other drones in this list. It's worth mentioning that the Mavic Mini was never meant for any type of professional drone use.
The Mavic Air, despite being just a little more expensive than the Mavic Mini, feels like it provides a huge upgrade. It is the cheapest drone in this list to have an Active Track mode plus several other modes that are absent in the Mavic Mini. The Mavic Air probably still wouldn't cut it for professional photographers, but we're pretty sure you can already come up with captivating shots with what the Mavic Air has to offer.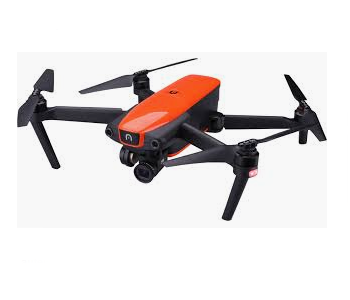 The Mavic 2 Pro features a much longer list of camera modes, including a HyperLapse mode (basically an aerial timelapse) and an upgraded version of the Active Track mode, which uses the camera's optical sensors to predict the trajectory of a subject that it is following.
The Mavic 2 Zoom, with its unique 8x zoom capability, has a more unique set of camera modes. In addition to the same camera modes of the Mavic 2 Pro, the Mavic 2 Zoom has Dolly Zoom and Super Resolution. The Dolly Zoom is a common cinematic effect that has the drone stay in focus on a subject as it flies away, creating an illusion of the subject's size being separate from its background.
The Super Resolution has become an instant favorite among drone photographers. Using the drone's zoom function, a composite shot with a total of 48 effective MP is generated automatically under this mode. With four times the resolution of a standard photo, the products of Super Resolution are amazing are well worth the price of a Mavic 2 Zoom.
The Autel Evo 2 doesn't have novel camera modes, but it does have the standard orbit and tracking modes. Strangely, it lacks the signature Dronie mode – the go-to mode that drone owners use to show off the fact that they have drones.
Autel's unique offering with the Evo 2 is the upgraded Dynamic Track 2.0, an AI-assisted active tracking mode that allows it to keep track of subjects even at high speed and in obstacle-rich environments. Autel has stated that AI technology allows the Evo 2 to track up to 64 subjects in its surroundings. How well the AI performs in practice and how this feature can be utilized remains to be seen.
Price
Making a side-by-side comparison of these drones makes it very clear that they cater to different markets. The Mavic Mini costs less than half of the next cheapest drone in the list, the Mavic Air. In fact, the Mavic Mini is probably the best drone in its price range. It's also the smallest drone to have a 2.7k camera and a 3-axis gimbal. Even the Mavic Mini Fly More combo, which costs $100 more, can prove to be very attractive to drone beginners who don't want to invest too much on a new hobby.
As a testament to the enduring popularity of the Mavic Air, its retail price has not changed at all since it was launched two years ago. This is quite a feat for such a fast-evolving industry. Considering all the premium features of the Mavic Air – a 4K camera, obstacle avoidance system, Active Track mode, all in a compact and lightweight drone – the $799 price tag still offers value for money in 2020.
Both the Mavic 2 Pro and the Mavic 2 Zoom have gone through price drops recently, making them $200 to $300 cheaper than their launch prices. The Mavic 2 Zoom is still slightly cheaper and could be a very good drone for a professional drone photographer. At $1499, the Mavic 2 Pro still proves to be a compelling buy considering that it remains one of the best ultra-portable drones in the market today.
The timing of the price cuts on the Mavic 2 drones allowed them to undercut the recently launched Autel Evo 2. The Evo 2 has a launch price that puts it in direct competition with the Mavic 2 Pro, while the Evo 2 Pro costs $300 more. The price of the Evo 2 Dual is only available upon inquiry with Autel, but we imagine that the thermal camera addition will make it a lot more expensive than the other Evo 2 variants – possibly in the same price range as the Mavic 2 Enterprise Dual.
Overall impressions
We chose not to go with the usual scoring system for this comparison because each of these drones caters to different markets. They all have something to offer, although it remains to be seen if the recently launched drones will have the same long-lasting appeal as those that have been in the market (and remained relatively popular) more than a year.
Buy the Mavic Mini if…
You don't have experience with drones yet, and you're looking to buy a drone that's not too expensive
You want a drone solely for recreational use
You want a secondary drone that you can fly without the hassle of going through FAA registration and requesting for authorization to fly in controlled airspace
You want a drone that is as portable as possible
You don't mind not having a 4K camera, obstacle avoidance system, or sophisticated flight and camera modes
Buy the Mavic Air if…
You don't want to spend $1000+ on a drone, but a 4K camera is a non-negotiable requirement
You value the peace of mind that comes with an obstacle avoidance system
You need a subject tracking mode for the kind of work you're planning
You want a highly portable, professional-grade drone
You don't mind having to swap your drone's batteries after less than 20 minutes of flight time
Buy the Mavic 2 drones if…
You're looking to do professional work but want to stick to an ultra-portable model
The superior resolution and high dynamic range of the Mavic 2 Pro will be beneficial for the kind of work you do
The creative opportunities that the Mavic 2 Zoom offers appeals to you as a drone photographer
You want an active subject tracking feature that is even more superior to that of the Mavic Air
You want to be able to fly your drone for close to 30 minutes before having to swap out your batteries
You don't mind spending more than $1000 for a professional-grade drone
You prefer to get a drone with a well-established reputation, support, and community of users
Buy the Autel Evo 2 if…
You want to have one of the best ultra-portable drones that the market has to offer right now
You want to be one of the few drone photographers who can offer 6K or 8K resolution videos and 48 MP stills
You believe that the upgrades in camera quality, battery life, and obstacle avoidance system is worth the $300+ price difference
You don't mind the extra size and bulk of the Autel Evo 2 drones
You're looking for a drone that can fly close to 40 minutes before having to fly back home to have its batteries swapped out
You don't mind being an early adopter, keeping in mind that all new technologies go through growing pains
Final thoughts
The past two to three years have shown that ultra-portable drones will always have a place, whether it be in the community of recreational pilots or the field of professional drone services. DJI's Mavic line of drones broke through the mainstream market in a big way, helping make drones a more well-known technology.
With the sustained popularity of ultra-portable drones, it comes as no surprise that the field has now become more competitive than ever. DJI still undoubtedly reigns supreme, but the Autel Evo 2 and the Skydio 2 are showing that they have the goods to challenge that position. These are very exciting times, and we eagerly look forward to where the new innovations that this competition will produce.