A/V Receivers Black Friday 2019 Home Theater Deals (Sony, Yamaha, Pioneer)
3D Insider is ad supported and earns money from clicks and other ways.
A/V receivers act as the brains of your home theater system. So, if you are looking for a unit that can spice things up in your living room, make sure to get a good one. They do tend to be a bit pricey, there are entry-level ones as well, but sometimes the features aren't there.
The best A/V receiver deals are out there, and Black Friday is the perfect time to get one and still have savings so you can upgrade your speakers. There are surely a lot of awesome deals out there this sale season, and here are some of the best ones we've found.
FEATURED DEALS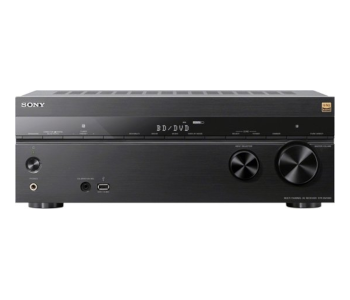 SONY 7.2 CHANNEL DOLBY ATMOS WI-FI NETWORK AV RECEIVER – STR-DN1080
Original Price: $599
Black Friday Price: $399
The Sony STR-DN1080 still remains an excellent package even though it has been a couple of years since it was first released. The sound quality is strong and can surely provide you with the home theater experience you are looking for. One of the reasons why people keep coming back to this is that it is straightforward to use. It integrates effortlessly with both AirPlay and Chromecast so you can stream your favorite movie or TV show.
This is not something you want to get at full price, but this Black Friday, you can save $200. This is an absolute steal.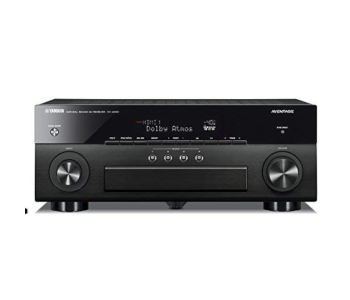 YAMAHA RX-A880 PREMIUM AUDIO & VIDEO COMPONENT RECEIVER
Original Price: $899
Black Friday Price: $699
If you are looking for an excellent receiver below $1,000, the Yamaha RX-A880 is the one to get. Receivers may be getting out of favor since the rise of the soundbars, but they still have room in your home theater setup. The RX-A880 is an excellent choice if you are looking for one that will provide you powerful sound for your movies and TV shows. It even supports Dolby Atmos to maximize your viewing experience.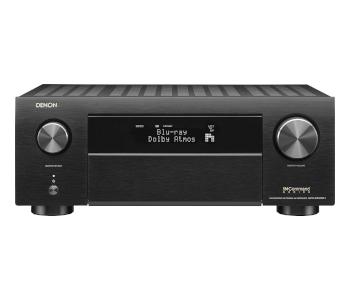 DENON AVR-X4500H HOME THEATER RECEIVER
Original Price: $1,599
Black Friday Price: $1,199
Denon may not be the most mainstream brand when it comes to audio devices, but they do make outstanding A/V receivers. They are well-known in enthusiast circles, and the AVR-X4500 is definitely a device that will not disappoint. With nine channels, this is one to get if you are looking for an extensive home theater system. The good news is that the AVR-X4500 is heavily discounted this Black Friday, where you can save $400.
SONY A/V RECEIVER DEALS
DENON A/V RECEIVER DEALS
PIONEER A/V RECEIVER DEALS
ONKYO A/V RECEIVER DEALS
OTHER A/V RECEIVER DEALS