6 Best Basic and Free Video Editing Software Picks for 2020
Today's commercial video editors are incredibly versatile and powerful. The likes of Final Cut Pro and Premiere Pro will turn any idea you can come up with into award-winning movie magic. However, you don't need the most advanced video editing tools to get your message across, especially if you're in a hurry or produce content that requires little artistic input.
The best basic video editing software helps speed up your workflow while maintaining quality. It uses simple interfaces, tutorials, and extensive template selection to produce professional-looking content whose quality you'd struggle to come close to on your own. Whether you need to whip up a presentation in the time it needs to play or are embarking on the first steps of your YouTube career, these programs will help you get there with little trouble.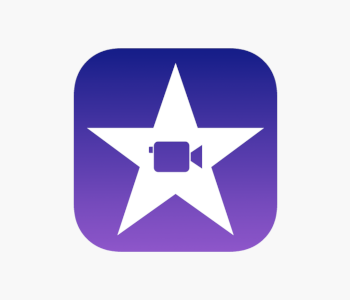 Mac users are fortunate when it comes to video editing as Apple has something for everyone, from absolute beginners to seasoned pros. iMovie Is geared towards the former, with a lot of room to grow and graduate to the more advanced Final Cut Pro. You don't need any editing knowledge to jump right in, and iMovie's intuitive interface will have you putting out quality videos in no time.
Overview of Features
iMovie is a straightforward video editor broken up into three main parts. The Media screen is where you import pictures, videos, and audio into iMovie. It organizes them neatly into a central library and lets you create smaller libraries for individual movies. The Projects screen is where you'll spend most of your time trimming, adding transitions, and enhancing your video with special effects. The last screen is called Theater; it's where you share completed videos with all your Apple devices as well as with friends who have access to your iCloud.
Trailers is why iMovie is such a great tool for people looking to master the basics. They're pre-made templates filled with beautiful titles, transitions, and effects. All you need to do is edit the titles to reflect your project and import the media that will be part of it. Trailers intuitively guide you in selecting appropriate footage for the greatest effect. Storyboard mode provides an outline of how the trailer should unfold with suggestions on shot types like action, close-up, two people facing each other, etc. Populating these correctly and editing each snippet of text produces wonderful trailers you can share with friends and family.
Once you're past the trailer stage, you can have a crack at the more advanced project type, Movie. Here you can work with a magnetic timeline that pushes older clips to the left and snaps new ones to them so you don't have to worry about gaps. The timeline has only two tracks, but that should be more than enough for your basic projects. Luckily, iMovie isn't as stingy with its audio layers as you can apply multiple to the same clip.
You get more than a dozen transitions, effects, and backgrounds each to enhance your videos. Adding them to the timeline is straightforward. Some of the elements, like an animated map, are surprisingly advanced. There's a limit of only one effect or filter per clip, though. If you're just starting out in Movie mode, you can also use the magic wand to make great-looking enhancements to a clip's style and sound.
Exporting media is a cinch as well. You can either add it to the Theater section or export directly to sites like Vimeo and YouTube. You're prompted to name the video and select a quality before doing so, but iMovie does the rest.
What's Bad About It?
iMovie's biggest drawback is its Apple exclusivity. Other than that, the only complaint long-time users might have is the lack of interface adjustment options. Having everything stay in its designated place makes sense for a beginner-friendly editor, but not everyone will find the layout to their liking.
Pros
No prior video editing knowledge required
Produces beautiful trailers quickly
Decent amount of effects and other enhancements to tinker with
Serves as a natural stepping stone towards Final Cut Pro
Cons
Lacks a PC version
Interface isn't customizable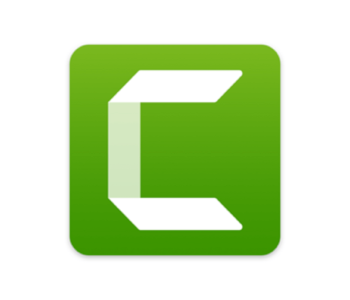 TechSmith's Camtasia is a step up from iMovie when it comes to versatility, but it's equally easy to learn. It features an intuitive interface, a fantastic tutorial system, and a straightforward approach to video editing that produces great-looking results with minimal fuss. The hefty price tag may make inexperienced editors pause, but give it a 30-day free trial to see why it is justified.
Overview of Features
Opening Camtasia up for the first time brings you to a standard three-part interface users who've worked with other non-linear editing software or NLEs will recognize. Novices might find it intimidating at first, but Camtasia is here to help. An interactive tutorial shows up to guide you through a sample project, introducing you to many of the editor's capabilities in a way that's easy to understand. You're also directed to TechSmith's site and an extensive repository of tutorials.
Camtasia is well organized and easy to use. You've got media and effect libraries on the left, a bottom timeline with limitless tracks, and a preview window that takes up most of the screen. Adding clips to the video is as simple as dragging them onto the preview window or timeline. The process is the same for effects. Selecting transitions adds fading outlines to clips, so you can figure out the length of the clip that will be affected visually. Choosing any kind of effect also opens a properties menu to the far right, letting you tweak its settings.
Camtasia has basic but welcome audio editing options. You can separate or mute a clip's audio, adjust playback speed, or remove the noise. There's also a handy voiceover tool that lets you narrate a video as it plays. That way, you get to create audio in real-time and don't have to worry about syncing it with the video afterward.
Camtasia offers a lot of room for growth. It has an excellent incorporated screen capture tool along with tools for creating educational content. There's even a mobile app that makes transferring media from your smartphone to PC or Mac easy. You may save finished videos locally or export them to a slew of online sites, including TechSmith's ScreenCast's hosting service.
What's Bad About It?
Camtasia is expensive. It costs $250, and that only gets you the current version. There's also an optional maintenance cost of $50/year if you want to receive annual updates. Camtasia's asset library is limited. You only get access to a couple of sound files and backgrounds, which is disappointing given the price.
Pros
Excellent tutorial system
Functional and user-friendly interface
Robust effect customization
Has great screen recorder
Cons
Limited asset library
Expensive
Pricing
One-time payment of $249 plus optional annual payment of $49.75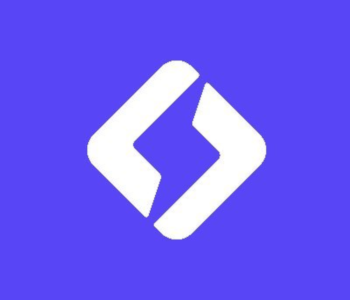 The editors we've reviewed so far are all easy to use but still take time to master. What if you don't have the time to learn one and a video due tomorrow? In that case, Lumen5 is your go-to option. It's an online service that takes text input, intelligently analyzes it, and creates eye-catching videos that engage audiences and do a great job of representing businesses. Best of all, a presentable video can be ready literally in minutes!
Overview of Features
Lumen5 is entirely web-based. You start new projects by pointing it to either an URL or copy-pasting text into a field. You're then prompted to choose among several aspect ratios, including ones tailored for specific sites like YouTube and Instagram. You then have to pick among several templates that influence the video's tone.
That's when the magic starts to happen. Lumen5 uses an advanced algorithm to detect keywords in your text and cross-reference them with a library containing millions of images and video clips. The results are always contextually relevant and show footage that fits in well with your theme.
The interface is basic, and anyone who's ever worked with WordPress should catch on in no time. It's divided into three parts. The left one has tabs for the story, media, music files, and styles. All of these expand with contextual options. The right side contains an outline of the video as it currently looks complete with scenes and text.
Lumen5 does an excellent job of splitting the text up into manageable chunks that don't take up much screen space. Of course, you can tweak the amount of displayed text, highlight keywords, or turn text into a title. While Lumen5's AI is competent, you can substitute any image or clip it suggests with another. There's a built-in search engine that helps you find the right content through keywords. Replacing part of the video boils down to selecting different media and dragging it onto the relevant section.
You can make the video stand out even more with several audio options. Lumen5 offers dozes of tunes and effects, and you can incorporate your company's signature sounds if you go for the Business tier. You may also add your company's outro and watermark to make it more clear what's being advertised or to prevent content theft.
Are There Drawbacks?
Lumen5's simplicity is also its shortcoming. Our biggest gripe is that you can't record voiceovers. These would do much to make the videos more personable, so it's a shame they aren't included. Actual video editing is limited to clip trimming, and there are no sound editing options whatsoever.
Pros
Creates professional-looking presentation videos in minutes
Excellent contextual image and video selection
Effortless to use for complete beginners
No hardware requirements
Cons
Doesn't allow voiceovers
Limited editing capabilities
Pricing
$19/month for the Starter plan
$49/month for the Premium plan
$49/month for the Business plan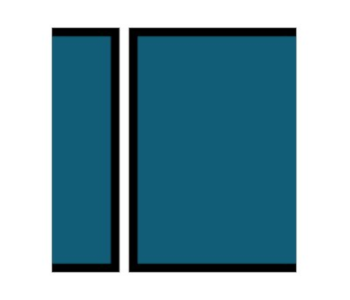 Shotcut is a free, open-source video editor that's constantly getting better. While it's one of the more advanced entries on the list, it isn't too intimidating. Shotcut lets you create basic videos without much hassle, but it also introduces you to more complex editing concepts like keyframes or color grading in an approachable way. It's a worthy alternative to iMovie for PC users and a good entry for creatives planning to go beyond the basics.
Overview of Features
Shotcut looks like most other NLEs, except for a lot of tabs and icons that make the interface seem cluttered at first glance. However, customizability is one of its strengths. Any unnecessary elements can be removed, leaving you with as many or as little as needed. Shotcut has a timeline with unlimited tracks. Trimming or splitting a video takes just a few clicks, and editable transitions are automatically added if you overlay parts of them.
Effects are a large part of video editing, and Shotcut treats them differently than other editors. Here they're called layers, and there are lots of video and audio-related ones you get to add from a drop-down menu. These can be as simple as having a shot fade into existence, or a combination of them can alter the look of a clip significantly by changing its size or adding music and text. Each filter has adjustable, self-explanatory properties you can tailor for a more dramatic effect.
Shotcut is a great tool if you want to grasp more advanced editing technique. It has a straightforward approach to keyframes and color grading. Keyframes let you designate parts of a clip and add effects to it. For example, you can have the starting point have 100% color saturation and reduce it to 0% at the endpoint, creating a scene that fades to gray. Color grading brings out vibrancy and detail in your videos. You can either use color wheels or import pre-made look-up tables that mimic specific cameras or movie looks.
What's Bad About It?
Shotcut doesn't have a large following, and the developers could do more to increase the variety and depth of the tutorials they offer. There are numerous export options and various codex are supported, but online platform-specific settings exist only for YouTube.
Pros
Customizable interface
Great introductory tool for advanced editing concepts
Filters are a different but effective approach to video and audio effects
Free and constantly updated
Cons
Could use more tutorials
Few options for online content publishing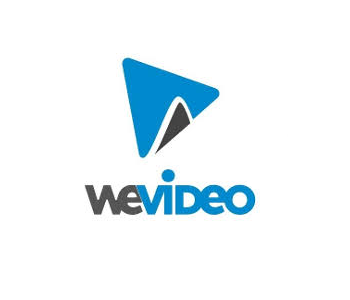 Do you like the idea behind Lumen5 but want an online solution that's more similar to a standard NLE? In that case, WeVideo is a fantastic choice. It's a powerful yet straightforward video editing platform that emphasizes ease of use without hampering your options. The rates are tiered and reasonable, and WeVideo makes it worth your while with access to online media and team management tools.
Overview of Features
Even though you do everything in a browser, WeVideo has done an excellent job of simulating a standard editor. Starting a new project asks you to choose the aspect ratio and helps you by highlighting the social media the current setting fits best. You're then taken to the main window with a preview, timeline, and a portion that changes based on the selected tab.
The first tab gives access to thousands of online resources you can search through to find adequate additions to your video. Next is the media library, where you import all of your assets by uploading them or selecting an online source to save time if they're already published. Other tabs offer text effects, transitions, access to sound and music files, and more.
You are given a choice between storyboard and timeline view when making a video. The former is simpler and great for when there's minimal editing. The timeline view is better suited for more precise trimming and merging while still not being difficult to use. This view also offers multiple tracks for effects, B-roll, and audio.
Double-clicking a clip brings up options like animations, chroma keying, and color grading. Contrary to traditional editing, you'll want to do color corrections first since these are applied on a per-clip basis, so it makes sense to have a template to work with. You correct the footage through a series of sliders that adjust contrast, brightness, color temperature, and saturation, among others.
Adding titles to the video is fun, and they're accompanied by their own sets of customizable colors or transitions. The Audio tab lets you import sound from your computer but also offers access to a sizeable library of free and paid-for options. WeVideo is online-focused, so it's no surprise that video exporting is tailored to online publishing as well.
What We Didn't Like
WeVideo is great for people who don't have powerful hardware. That being said, it's slow to apply changes to longer clips and render large video files. The lowest tier offers only 30 minutes of saved video per month. It limits quality to 720p, forcing you to pay at least $8/month for individual use.
Pros
Versatile editor you can use on any computer
Gives access to many photos, videos, and audio files
Online-oriented, making publishing to social media easy
Choice of storyboard and timeline workflow
Cons
Slow rendering times
Limited entry-level tier
Pricing
$4.99/month for the Power plan
$7.99/month for the Unlimited plan
$17.99/month for the Professional plan
$29.99/month for the Business plan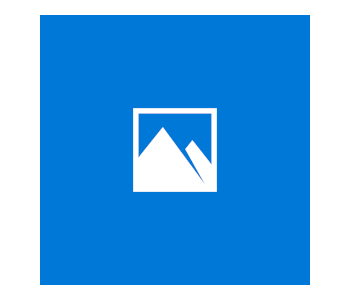 Many PC users got their first taste of video editing with Microsoft's excellent Windows Movie Maker. The software has since sadly been discontinued, but the new Photos app is here to take its place. It takes little time to learn and lets you trim videos in a rudimentary but effective way. There's no better choice if your video editing needs are simple and you don't want to install third-party programs.
Overview of Features
You start Photos by typing its name into the Windows search bar. Its home screen is where you get to arrange and edit photos. Video editing is accessed through the New Video button. Clicking it prompts you to create a new project, put one together automatically complete with sound, or make a backup copy of an existing video.
Automating the video creation process is great for when you want to make a small video montage with highlights. All it takes is adding videos or photos and naming the result. Microsoft Photos will then stitch them together, apply a filter, and add a music track. The results are serviceable as vacation blurbs or announcements, but you'll have to create a new custom project if you want greater autonomy.
Custom projects have a simple editing interface as there's no timeline. Rather, you add media to the library on the left and drag it onto the storyboard section underneath. There's a row of icons above the board for editing, with effects and a preview window above it. You can change the aspect ratio to 16:9 and 4:3 or quickly apply themes to the final video. These two settings are tucked away inside a hamburger menu, though.
Trimming individual clips is easy, as is splitting them in two at any interval. Then you get to add text complete with animated graphics and text effects. There are several unique styles and placement locations at your disposal, and text color changes with your selection.
The Animation section helps you frame the clip by directing the attention to specific parts of it. 3D Effects are a fun way to spruce up your video. There's a decent variety that includes things like gunshots, Halloween pumpkins, and black holes. Some of them have basic settings like sound effects s and their volume while you can position others more precisely by rotating and moving them around the screen.
The last touches involve filters and the creation of a title. The filters at your disposal are a great way of making the video more atmospheric, and the selection is diverse enough for most basic needs. Now all that's left is to export the video. You can give it a name and select the resolution. The video will only export to a drive; no video or social media sites are supported.
Are There Drawbacks?
Microsoft Photos isn't suitable for working with a large number of files as there's no tagging or rating system. It's also prone to crashing, which can make editing longer videos difficult since there's no save project option.
Pros
Great for when you need to put together basic videos quickly
Comes as part of Windows
Simple interface
Easy to use without prior knowledge
Cons
No tagging or rating system
Prone to crashing
Pricing
Free as part of Windows