10 Best Beats Headphones Alternatives
3D Insider is ad supported and earns money from clicks and other ways.
Are you looking for Beats alternatives that offer similar audio quality and features? Then you'll be happy with the suggestions in this buyer's guide as they are as close as it comes to Beats headphones. We have done the legwork on your behalf by researching the top Beats alternatives in the marketplace.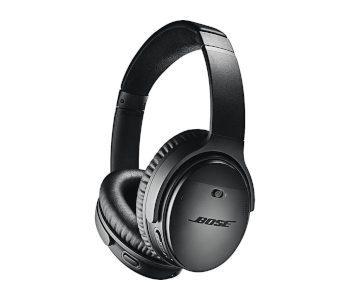 Editor's Rating: 4.9/5
The QuietComfort 35 offer one of the best active noise canceling features in the industry that comes with the ability to adjust between 3 settings. The ANC feature allows you to enjoy these headphones while on public transport or walking down a busy street.
These headphones offer 20 hours of battery life and the Bose Connect App allows you to customize the audio to your preferences. A serviceable microphone is also included that enables you to use Alexa for hands-free control of your audio.
The audio fidelity of these Bose headphones will impress the audiophiles among you due to the depth of bass and attention to detail. These headphones are well-suited for those who like to travel or need a personal audio solution for the daily commute to work. The low weight and comfortable design means you will love to wear these on a daily basis for long durations.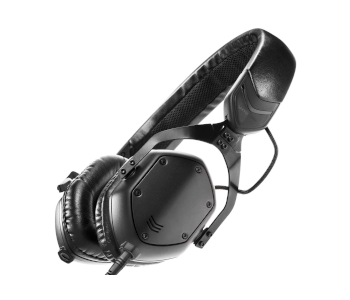 Editor's Rating: 4.8/5
The 40mm audio drivers of the V-MODA XS allow for vibrant bass, vivid mids, and accurate highs. You'll love the audio quality that's provided here when you consider the affordable price. The frequency range of 5 – 30,000Hz means there is a lot of depth that can be appreciated by the audiophiles among you.
These headphones are built to last thanks to the virtually indestructible headband, steel frame, 1 million cable bend certification, and protection from extreme weather conditions. Therefore, you can take these with you while outdoors, but you are limited by the wire in terms of freedom of movement.
The V-MODA XS are the smallest offering from the brand, but they retain a comfortable fit due to the great use of leather at the headband and earpads. You'll love wearing these headphones on a regular basis due to the ergonomic fit.
These V-MODA headphones are ideal for buyers that want mobility, durability, and excellent audio quality. If you're after a beats alternative that delivers in all the right places, then you cannot go wrong with the V-MODA XS.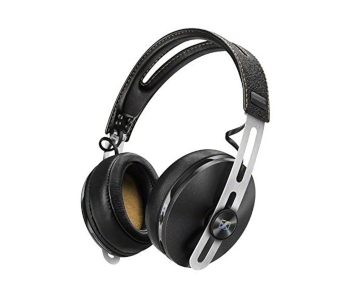 Editor's Rating: 4.8/5
Those looking for Beats alternatives that offer better audio quality will love what's available here as Sennheiser know how to deliver industry leading audio. Visually the design is minimalist and might not look as good as the Beats, but the low weight and large comfortable earpads means wearing them is a blast. Large oval earcups is common among Sennheiser headphones and the HD1 Wireless is no different.
Bluetooth 4.0 is implemented that allows for a range of 33 feet and the audio quality remains stable during the listening session. Furthermore, you can make use of NFC pairing to quickly form connections with other NFC compatible devices. The battery life last for 22 hours, but this will reduce over time as the battery degrades.
A dual built in microphone is added that makes use of VoiceMax technology. It improves the audio clarity because the external noise is eliminated. Therefore, you won't have to repeat yourself often to be heard. You can also take advantage of the Hybrid active noise cancelation to remove unwanted ambient noise.
The Sennheiser HD1 Wireless headphones offer a practical solution for buyers that want to travel and wear headphones while outdoors. You'll love the execution of the audio and noise cancelation that contributes to excellent clarity. Finally, the comfort here is excellent, so you'll feel like wearing these for multiple hours at a time.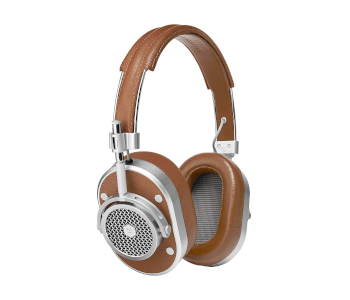 Editor's Rating: 4.7/5
The Master & Dynamic MH40S2 headphones have an award winning over-ear design that's very comfortable due to the spacious earcups. The use of premium leather at the earcups and headband means they feel nice on the skin and when holding them in-hand. You'll also enjoy the look of the metal grill on the outside of the earcups as it adds some style to the visual aesthetics.
The 45mm neodymium audio drivers deliver excellent audio via the wired 3.5mm connection. Even the audiophiles among you will appreciate the sophistication of the audio that can be experienced with these headphones.
A number of practical features are included such as an inline mic, removable earpads, mute button, and dual audio ports. You'll love the attention to detail because it shows they have thought about the end user experience.
These headphones are ideal for buyers that need style, audio quality, and are not bothered by the lack of wireless connectivity. However, due to the bulky earcups and wired connectivity you'll mostly be using these at home.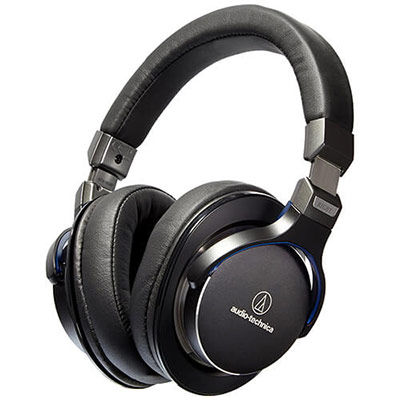 Editor's Rating: 4.7/5
These Audio-Technica headphones offer great value for money due to the audiophile grade audio that's combined with a comfortable fit. It's a great Beats alternative for buyers that are not too worried about flashy visual aesthetics. What these headphone give up in terms of style make up with the comfort due to the soft padding of the earcups and headband.
The 45mm True Motion Drivers reduce harmonic distortion and greatly increase the detail of audio reproduction. However, these headphones don't exhibit the same level of bass as the top tier Beats headphones. Also multi-layered air damping technology is used to extend the frequency response to an amazing 5 – 40,000Hz.
A 3.5mm audio jack is used here that is combined with detachable cables of different lengths. This is handy because you can opt for a longer length when watching the TV and switch to a shorter one when going outdoors.
The Audio-Technica ATH-MSR7BK SonicPro headphones are a good choice for buyer's that need excellent audio reproduction, a long lasting fit, and durability. However, they are not well-suited for individuals that need portability while out and about.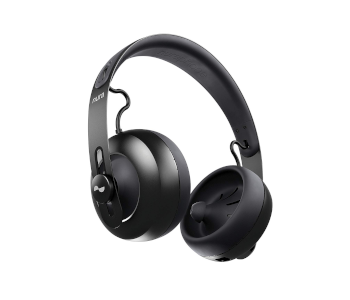 Editor's Rating: 4.6/5
The Nuraphone headphones have a sleek and portable design just like the Beats headphones, which means it's an excellent alternative that's equally portable. The low weight and durable design ensures you can take these with you when traveling or going to work.
These over ear headphones have a unique in-ear design that adds something new to the marketplace. The design contributes to a secure fit that means you can move your head without worrying if the headphones will come loose.
The Nuraphone headphones offer active noise cancelation that allows you to enjoy music in noisy environments. Also the noise leakage is kept to a minimum, which means you can use these while around other people.
These headphones won the CES 2018 Best of Innovation Award and there is TestaFlow active cooling technology that helps reduce the temperature and moisture within the earcups. Also an app can be used to fine tune the audio to your preferences, but it lacks the accuracy to be as useful as described.
These headphones are a good choice for buyers with a big budget that want great audio fidelity, a comfortable fit, and innovation. They are a competitive Beats alternative that might be viewed as an upgrade depending on what you're after.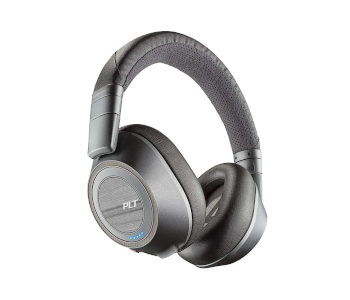 Editor's Rating: 4.6/5
These Plantronics headphones offer a number of modern features that add to the practicality and versatility of the package. They are highly rated among buyers, but come at a premium price so you'll need to decide if there is enough on offer to justify the asking price.
You can expect 24 hours of running time per charge and the range is an amazing 330 feet using the Class 1 Bluetooth. The ANC feature also uses the battery life so make sure to switch it off when not in use.
The headphones are designed for all day comfort due to the soft padding around the earcups and headband. However, the comfort is at the cost of bulk as you can instantly see they are bigger than Beats. They are not as heavy as they look due to the use of light materials.
The Plantronics BackBeat PRO 2 Special Edition is a good choice for buyers with a big budget and need long battery life. Furthermore, the combination of the comfortable design and ANC means you can enjoy these headphones while traveling or commuting to work.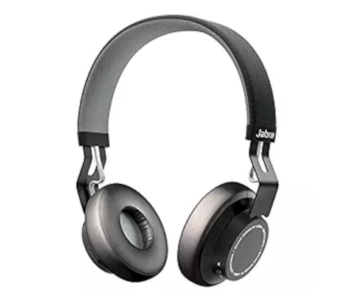 Editor's Rating: 4.5/5
The Jarba Move Wireless visually are quite similar to the Beats brand of headphones. The sleek and smooth design combined with the relatively small earcups means you'll find these practical to wear while out in public. These headphones come in various color options, which includes black, red, gold, and cobalt. This is comparable to Beats headphones where you can select from a rich choice of color options.
These wireless headphones provide 8 hours of talk time per charge with 12 days of standby time. However, you can also make use of a 3.5mm audio cable for wired connectivity when the battery life has run out.
An omni-directional microphone is included that allows you to conveniently talk while on the move. You can take calls while walking without having to grab your smartphone. However, don't expect industry leading quality from the mic as it's only designed for chatting.
These headphones are built to last due to the minimal number of weak points. All parts of the headphones are designed to take damage so don't worry if they fall off your head a few times.
As the name suggests these Jabra headphones are designed for the sports enthusiast that wants performance. However, the nature of the wireless connectivity and secure fit means they are also well-suited for travelers and those commuting to work.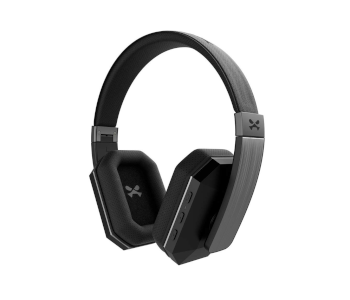 Editor's Rating: 4.5/5
The Ghostek soDrop 2 is another budget offering that has visual style akin to the Beats. You will appreciate the smooth headband, rectangular earcups, and low weight. These are ideal for the traveler that requires a portable audio solution. Furthermore, there is a microphone that allows you to take calls while on the go. There is no need to remove the headphones and take out your smartphone in order to accept a call.
Bluetooth 4.0 is available here that allows for compatibility with the majority of modern smartphones and other electronics. However, when the battery life has run out you have the freedom to switch to the 3.5mm cable. Expect 14 hours of running time per charge and the standby time is at 540 hours.
The frequency range of 20Hz – 20 KHz isn't the best on this list, but the overall audio fidelity is great for the price. However, the maximum decibel level is at 85 decibel, which is on the low side. Overall, you'll feel that the HD crystal clear sound brings a lot to the table and the powerful bass gives provides impact for immersion.
The Ghostek soDrop 2 headphones are a good choice for those on a budget that don't want to sacrifice on the versatility and audio quality. You'll love these headphones if you enjoy a lengthy battery life, low weight, and a serviceable microphone.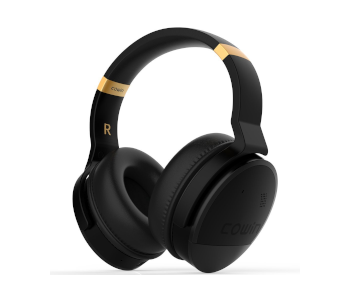 Editor's Rating: 4.4/5
The COWIN E8 is an active noise canceling alternative to Beats headphones that offers a lot of value for money. You'll instantly notice the large over-ear earcup that are bigger than the Beats, but they do offer a lot of comfort. Also the headband provides great adjustability for a comfortable fit that's ideal for multiple hour listening sessions.
The 45mm audio drivers deliver power and crisp notes across the 20Hz-20kHz frequency range. This audio quality combined with ANC means you'll love enjoying these while out in public. The bass here is also clean, which means you can enjoy music genres like rock, rap, and hip-hop.
The battery life of these headphones is a competitive 20 hours and you can charge them in around 2-3 hours. You can also take advantage of NFC pairing technology to quickly forge connections with previously used devices.
These headphones are ideal for travelers that need long battery life and durability. You'll also enjoy the ANC feature that helps block out ambient noise that would otherwise ruin your personal audio experience.