Beats Black Friday 2019 Headphone Deals (Studio3, Solo3, and Powerbeats)
3D Insider is ad supported and earns money from clicks, commissions from sales, and other ways.
Beats makes great sounding headphones with superior battery life. There headphones have also been specifically designed to pair easily with Apple products, which is great news for anyone in the ecosystem. Black Friday is the best day by far to pick up a deal on Beats headphones and the deals this year do not disappoint.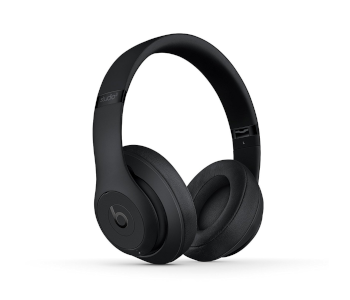 Beats Studio3 Headphones
Original Price: $349
Black Friday Price: $199
The Bose Studio3 headphones have become iconic in popular culture. That's because virtually every celebrity has been photographed walking around in them. They offer great sounding audio in a stylish form-factor.
The Studio3 headphones were on sale last Black Friday for $279. You can pick them up this year for $80 cheaper which makes them a bargain. These are over -ear headphones since they will cover your ear and give you a full-seal. This makes them comfortable to wear.
The Studio3 is the company's top of the line product and they are often compared with Bose headphones. They have a 22 hour battery life which puts them at the top of the pack for wireless options. They also have active noise cancellation that helps block out background sound so you can concentrate on the music.
Beats Solo3 Headphones
Original Price: $199
Black Friday Price: $129
The Beats Solo3 are a great option if you are looking for a more affordable pair of headphones with a great battery life. They can allow you to play music for up to 40 hours on a single charge. This is unheard of in the music space. A 5 minute recharge will also give you 3 more hours of playback.
These headphones connect easily between Apple devices thanks to the W1 chip they have. The only downside to these headphones is that they are on-ear headphones. This means that they gently rest on your ears rather than going around them.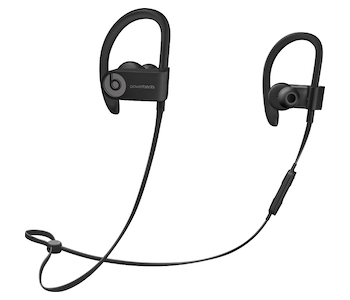 Beats PowerBeats3 Earbuds
Original Price: $199
Black Friday Price: $89
These earbuds are on sale for a fraction of their retail price. They are specifically designed for workouts and they have hooks on them that wrap around the outside of your ear to prevent them from falling out. You can move around with confidence in the gym knowing they won't fall out.
The biggest selling point for these earbuds is that the battery lasts up to 12 hours per charge. This is incredible and it means that you can leave it in your gym bag without having to worry about charging them for quite a while. For comparison, most other earbuds like the Apple Airpods last for about 5 hours. They also have a quick charge feature where 5 minutes will give you an hour of play time if you ever find them to be out of battery.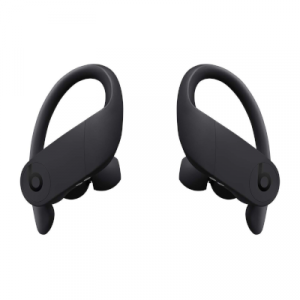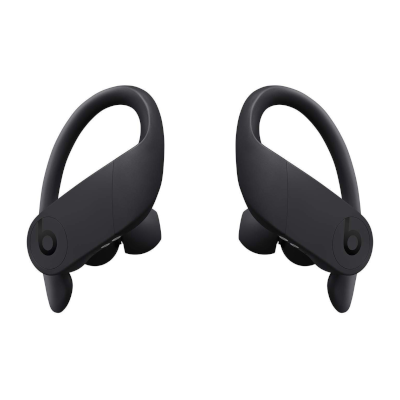 Beats PowerBeats Pro Earbuds
Original Price: $249
Black Friday Price: $199
The PowerBeats Pro earbuds are a great alternative to the Apple Airpods. They offer fantastic connectivity to Apple devices but they do offer sound that's more bass focused. These wireless earbuds offer 9 hours of play time, which is almost double that offered by Airpods. Not only that, but the charging case offers you up to 24 hours of battery.
These earbuds are designed to last through hard workouts and they are water-resistant. They also have hooks that wrap your ears so that they don't fall off even during intense gym sessions.
Overall, Beats has some solid discounts available this year. Now is your chance to pick up a pair of premium headphones without the sticker shock.