Best 3D Printers for Beginners
3D Insider is ad supported and earns money from clicks and other ways.
3D Printing is often seen as complicated for those on the fence about one. Buying a 3D printer isn't the same as buying an ink jet printer and they are certainly not just 'plug and print' tools. That's why we've come up with a list of what we believe are the best 3D printers for beginners.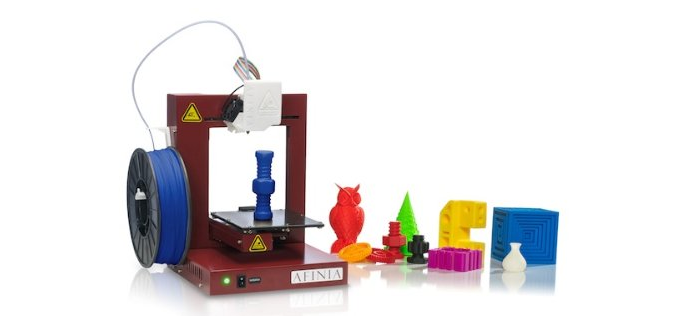 The UP! Plus 2 (also known as the Afinia H480) has been proven to be a rocksteady 3D printer. Its 5.3×5.5×5.5 (135x140x140mm) inch build platform and 150 micron print resolution certainly isn't earth shattering, but the Plus 2 has one feature that is often overlooked by newcomers to 3D printing, reliability. Here at 3D Printer Plans we've had the chance to play around with a few UP's and while there can be a few issues from time to time, the Plus 2 has impressed us with its ruggedness, so much so we decided to buy its bigger brother, the UP! Box.
The UP! Plus 2/ Afinia H480 comes in at around $1,299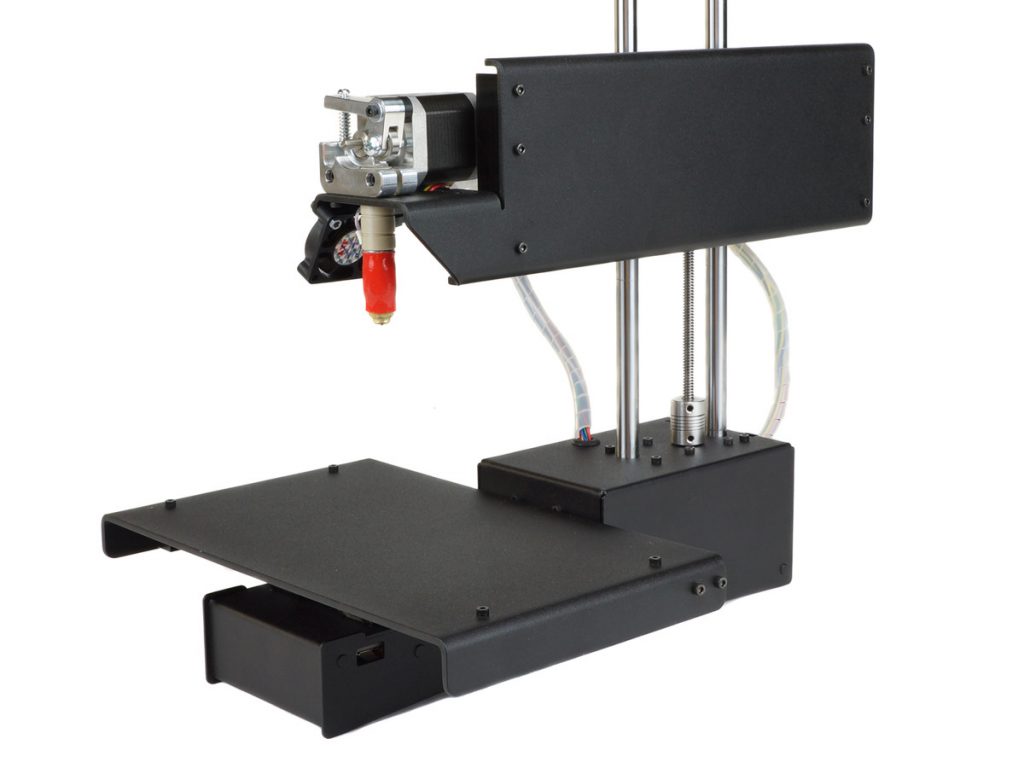 Printrbot's Simple series of 3D printers always seems to worm its way onto our 3D printing lists, whether it is the original model that is now discontinued or the newer metal Simple's. With a build volume of 6x6x6 inches (150 x 150 x150mm) and a print resolution down to 50 microns, the Simple offers solid performance at $599 or $539 for the kit version. A heated build platform will add about $150 onto both the assembled and kit versions of the Simple.
https://www.youtube.com/watch?v=ZKfvSjoyQbI
To replace the cheaper laser cut wood version of the Simple, Printrbot decided to release the 'Printrbot Play' earlier this year at $399 (comes in both assembled and kit forms). While its build volume of 4x4x5 inches (100x100x130mm) could certainly get frustrating on occasions, most beginners will find it more than adequate. The play retains the 50 micron print resolution that its bigger brother the 'Simple' has.
While both of the Printrbot's are slightly less user friendly in our eyes than the UP (no auto-calibration, no specific software package, etc.), Printrbot has a great community on their forum. There is a ton of information on getting started with Printrbot's 3D printers and the ability to easily use slicing programs like Slic3r and Cura gives you more control over print jobs.
Flashforge's Creator Pro is essentially a copy of a MakerBot Replicator but better and cheaper in our opinion. We considered purchasing a Creator Pro a while ago, but the build volume just wasn't quite large enough for our needs. Most users will find the 225x145x150mm build volume more than adequate. Additionally, FlashForge has included two extruders and an enclosure to keep the heat in. We think most beginners will want to stick to using one extruder to start with, as printing with two can be a bit tricky.
Another benefit of the FlashForge is its large user base and judging from the reviews on Amazon they seem to be pretty happy with the printer. At $1,199.99 the FlashForge is slightly more expensive than some of the other printers on this list, but you do get increased functionality and there is plenty of information on how to set up the printer on the web.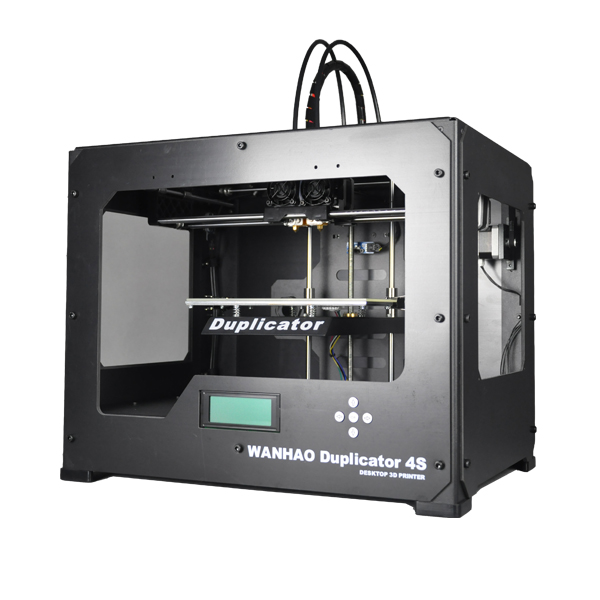 There's really not a lot to say about the Wanhao Duplicator 4S; it's pretty much the same as the FlashForge above but costs just under $1,000. They both have the same build area, print specs and features, so the Wanhao is probably the better deal.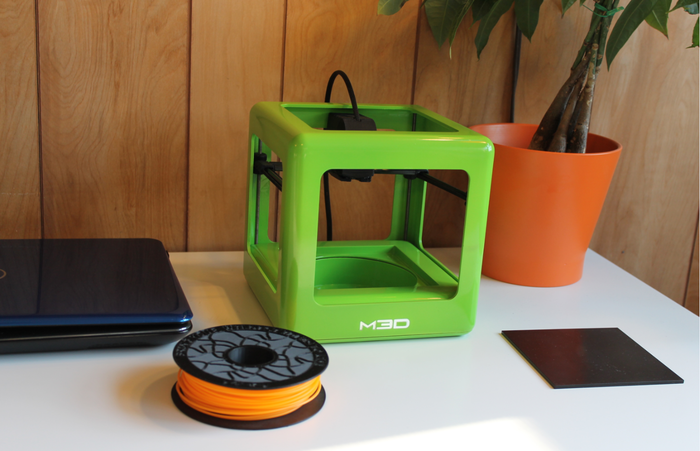 The M3D Micro 3D printer really shook up the 3D printing market when it launched on Kickstarter last year. It smashed all records for 3D printer crowdfunding and now it's available to retail buyers. M3D's Micro supports a build volume of 116x109x113mm and the 50 micron print resolution is certainly good for its price range. The small form factor (185mm cubed) will also be a benefit to some who want an unobtrusive machine.
M3D has included their own software with the Micro; however users have the option to use open source software if they wish. At $349 the Micro is at the lower end of the price bracket for 3D printers, making it a good purchase for those who are on the edge about a printer.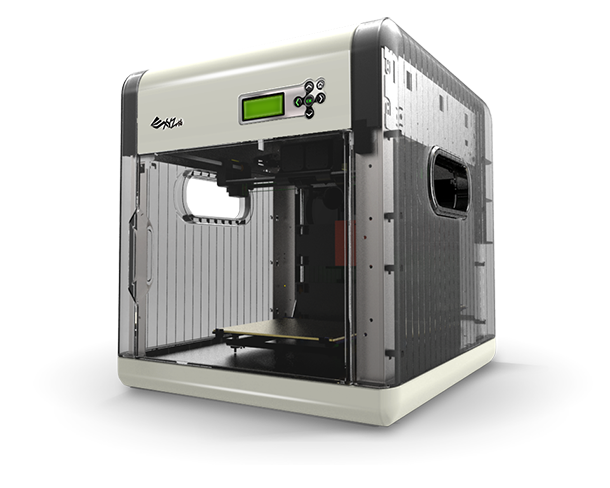 I'm not going to lie, I didn't really like the Da Vinci 1.0 from XYZPrinting initially, but after using one for a brief period of time I could totally understand why you would buy one over many of the other options available. The Da Vinci 1.0 is cheap given its specs (200x200x200mm build volume, 100 micron resolution) and has generally favourable reviews. Additionally you'll find the Da Vinci in many retail and online shops.
There are a few drawbacks to the Da Vinci 1.0 however, with the biggest being its lack of support for third party filament. You'll have to stick to XYZPrinting's specific filament spools unless you modify the printer, which we assume most beginners will want to avoid initially.
At $499.99 the Da Vinci 1.0 isn't a massive investment and for $100 more you can get the AiO version with a 3D scanner as well on Amazon.
So in conclusion, this is our list of recommended 3D printers for beginners and while there are plenty of other printers out there that are excellent, we feel these provide the best value for money. If you've got big bucks to spend on a 3D printer however, then it's a different story.
Warning; 3D printers should never be left unattended. They can pose a firesafety hazard.