Best 3D Printing Black Friday 2019 Deals (Qidi, Lulzbot, Monoprice)
3D Insider is ad supported and earns money from clicks, commissions from sales, and other ways.
3D printing can be used both for business and as a hobby. It allows you to create items with only minimal materials used. As one of the most promising technologies, it offers many significant benefits like faster production, better quality, cost-effectiveness, risk reduction, and less waste production. It also allows for endless personalization. The technology will unquestionably transform every industry and change the way work.
This Black Friday, you can turn your concept into reality with the best 3D printers in the market. Get as much as 20% discount on your preferred product.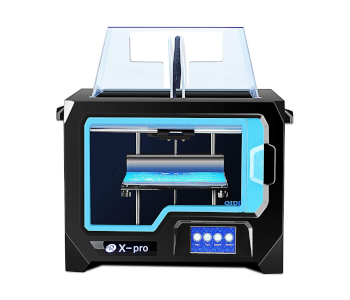 QIDI TECH 3D PRINTER, X-PRO 3D PRINTER WITH WIFI FUNCTION
Original Price: $649
Black Friday Price: $599
The QIDI Tech 3D Printer X-Pro is the latest update to the high-precision dual extruder 3D printing technology. It has easy-to-use features and safe operation, making it the perfect product for artists and hobbyists. It also boasts four side air blow turbofans for better print quality and a removable plate to minimize damages.
The X-Pro features a 4.1-inch touch screen with a user-friendly interface and easy-to-use QIDI print slicing software. It also comes with a power breaking point function that allows you to save and continue the printing for later. This handsome yet reliable machine is all you need to power your creativity.
This Black Friday, save as much as $50 on the QIDI Tech 3D Printer X-Pro and enjoy high-quality prints in less time.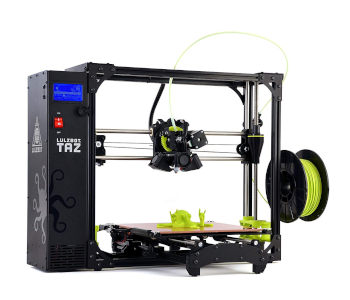 LULZBOT TAZ 6 3D PRINTER
Original Price: $2,500
Black Friday Price: $1,999
The LulzBot Taz 6 is a self-leveling and self-cleaning 3D printer with an integrated power supply. It features a modular tool head carriage design that allows plug-and-play with different print heads. You can also make large prints or many small prints at once. Tested and proven, it delivers one of the largest print volumes in its class.
The LulzBot Taz is perfect for industrial, professional, and commercial prototyping and fabrication. It is easy to use with hundreds of built-in Quickprint profiles. It also comes with an advanced tool head for flexible or dual material printing. Additionally, it features a heated PEI print surface that ensures your parts stain in place while printing.
Black Friday sales offer you the chance to save as much as 20% on the LulzBot Taz 6. Now is the time to finally have the best 3D printer in the world.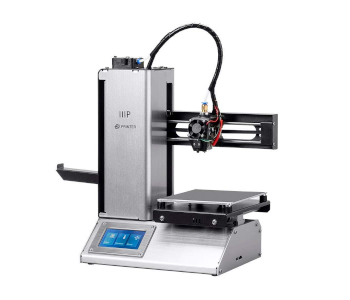 MONOPRICE 133012 SELECT MINI PRO 3D PRINTER
Original Price: $199
Black Friday Price: $169
The Monoprice Select Mini Pro is a budget-friendly 3D printer that is super easy to use. It features the new bed leveling system, so you can spend more time printing and less time getting started. It also comes with a Live Adjustment function that allows you to dial in a flawless first layer. Furthermore, you can navigate through the touch screen to get the job done.
The MP Select Mini Pro 3D Printer boasts an all-metal hot end for durability and superior performance. It also features a heat break design that allows for efficient dissipation of heat. Moreover, it has a removable magnetic build plate that makes the removable of prints simple and straightforward
If you are looking to save more from the already affordable 3D printer, get the MP Select Mini Pro today. Black Friday deals allow you to save as much as $30 on the easy-to-use 3D printer.
MORE 3D PRINTER DEALS
Warning; 3D printers should never be left unattended. They can pose a firesafety hazard.