Best 4K Cameras Under $1000 in 2019
3D Insider is ad supported and earns money from clicks, commissions from sales, and other ways.
Although Full HD (1080p) is still the norm, Ultra High Definition or 4K video is steadily gaining ground. As 4K TVs and monitors are getting cheaper, it's clear that 4K is going to become the default standard pretty soon. You could wait around another year or two, but why not make the switch now?
In this guide, we look at the best 4K cameras that are currently available for under $1000. Many are significantly cheaper than this at $200 – $500.
Budget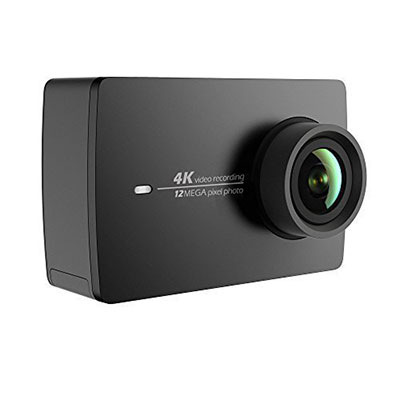 YI 4K Action Camera
4.1/5.0
Weight 3.35 oz.
12 Megapixels
Good quality 4K video and large touchscreen.
Check Amazon
Best Value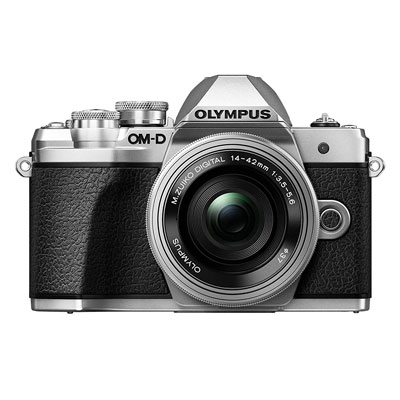 Olympus OM-D
4.6/5.0
Weight 14.7 oz.
16 Megapixels
Good stabilization for photos and videos alike.
Check Amazon
Top Pick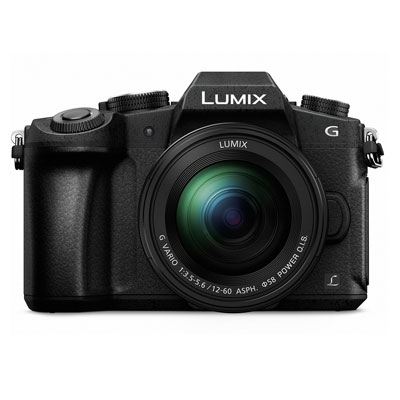 Panasonic Lumix G85
4.8/5.0
Weight 25.7 oz.
16 Megapixels
Excellent image stabilization and fast autofocus.
Check Amazon
With 4K your videos will have four times the resolution of standard FullHD. This brings not only more detail than before but allows for zooming and panning with acceptable losses in quality. There's much to be gained from 4K even if your main focus is photography as many modern cameras allow you to extract up to 30 8-megapixel images per second from each clip. You might not be able to blow them up as much, but you get to extract the perfect moment from a wider selection each time!
Switching to 4K was prohibitively expensive before. Today the market is full of attractive entry-level options along with older high-end models whose prices are finally getting reasonable. You now have the chance to upgrade your workflow without breaking the bank, and these are the devices to do it with:
Best 4K Cameras Under $1000 Comparison Table
We've kept the selection broad in both price and function, so finding the best 4K camera under $1000 can be easier for photographers, budding filmmakers, Youtubers, and vloggers alike.
1. Panasonic Lumix G85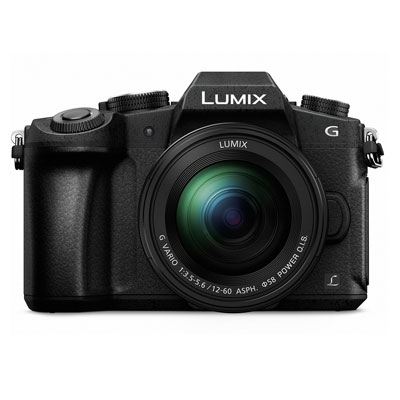 View on Amazon
Editor's Rating: 4.8/5
The Lumix G85 is everything someone who's equally serious when it comes to video and photo production needs in one rugged bundle. A bit hefty for your standard mirrorless camera, the G85 more than makes up for its bulk with improved image stabilization, an interesting hybrid 4K photo mode, and a weather-sealed exterior. It's our pick for the best 4k camera under $1000, and the camera to get if you value smoothness as much as image quality.
A Seamless Experience
Panasonic thinks of the G85 as a tool you'll rely on to shoot footage in the field. As one's hands shake even in perfect circumstances, image stabilization was their prime concern. That's why they've introduced a dual stabilization system. On top of the standard 2-axis OIS you get with the lens, the camera's body has built-in 5-axis stabilization. To keep your stabilized images on point, the G85 has fast autofocus on hand capable of subject tracking even in low light. You can also determine the focus of a shot yourself via the touchpad.
Most cameras on our list offer the choice between capturing photos on one hand and 4K video on the other. The G85 has a 4K photo mode as well that combines the two to give you more artistic freedom. When the mode is active, 5-second 4K videos are taken at 30 FPS. Afterwards, you choose which stills to keep and can discard the rest. Post-focus and focus stacking modes produce 30 4K photos with different focal points in one burst, allowing for different subjects to be shot in the same scene.
Pure 4k video has a maximum of 30 FPS and can also be shot in the NTFSC and PAL formats. Recording time is limited only by the camera's battery and heat level as well as the SD card's capacity. Filming can be done in FullHD at 60FPS too. The two modes can also be set to blend together in the 4K crop mode. This mode lets you record in 4K initially but switches the quality to 1080p if you zoom and pan the camera, letting you pull off impressive sequences without moving the camera.
What's Bad About It?
Optical low-pass filtration has been removed in this model. While this adds extra sharpness to your images, you get a pronounced moire effect when shooting thinly-stripped patterns. Keep this in mind when shooting people's outfits and cityscapes. The G85's flash is one of the weaker ones we've seen in this bracket and might need to be supported by an external one in dim environments.


Tech Specs
Dimensions: 5.1 x 3.5 x 2.9 in.
Weight: 25.7 oz. with lens & batteries
Sensor: Micro four thirds sensor
ISO range: 200 – 25,600 (can be expanded to 100 – 25,600)
Megapixels: 16
Lens: 12-60mm 5x zoom
Burst speed: 9.3 FPS
The Pros
Rugged exterior
Excellent image stabilization
Crisp 4K video
Can shoot 4K photos
Responsive and fast autofocus
Economy mode extends the battery quite a bit
The Cons
No OLPF can cause aliasing issues
Weak flash
2. Olympus OM-D E-M10 Mark III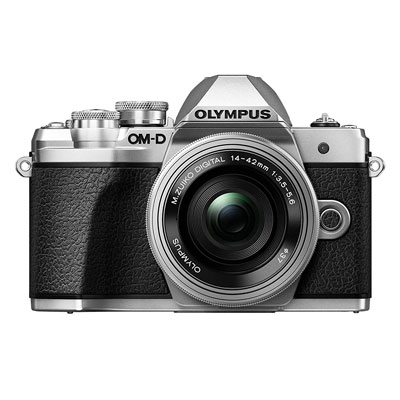 View on Amazon
Editor's Rating: 4.6/5
We remember the mark II as being an outstanding mirrorless camera on release, and it continues to be one of the best sub-$500 options today. Its successor has been upgraded to tackle some leftover quirks, the cumbersome menu system being first among them. The addition of true 4K has had the most impact on the camera's overall performance however and adds extra value to an already tried & tested concept.
Beautiful on the Outside, Capable from Within
The Mark II's classic style didn't need changing, but even so, Olympus managed to refine it slightly by making the body a tad bigger and offering more space to rest your fingers on. The mode dial is also slightly revamped and one of its three custom function keys has been turned into a handy shortcut key which jumps to the most widely-used setting / option depending on your position in the Mark III's menu system. Apart from a misplaced option or two, the menus finally make sense, even for beginners.
Photos are more crisp and focused than ever since the autofocus now has 121 reference points to draw on and the picture is stabilized with the help of the camera's built-in 5-axis stabilization system. Beginners will find auto mode to be most useful since exposure times and shutter speeds are set depending on the lighting and subject tracking. Enthusiasts have a lot of options to tinker with too.
True 4K recording at 30 FPS makes a debut with the Mark II's 4K slow motion capture being present as well. The video quality is very good, with balanced colors true to life being its strong suit. Image stabilization extends to the Mark III's video mode, making for smoother and more professional-looking footage. The overall result leans towards softness, but not so much that the general public would pick up on it.
What We Didn't Like
While Auto mode is ideal for beginners, we were disappointed that hue settings weren't available while using it, leaving images a bit garish and oversaturated. The default sharpness setting is a bit too pronounced as well. A pro will find ways around both of these. A novice might struggle to do so.


Tech Specs
Dimensions: 4.8 x 3.3 x 2 in.
Weight: 14.7 oz.
Sensor: Live MOS four-thirds sensor
ISO range: 100 – 25,600
Megapixels: 16
Lens: 14-42mm 3x zoom
Burst speed: 8.6 FPS
The Pros
Great balance of price and performance
Excellent image quality
Good stabilization for photos and videos alike
Shoots vivid 4K videos
Much easier to navigate than its predecessor
The Cons
Oversaturated colors in auto mode
Default images are too sharp
3. Sony Cyber-shot DSC-RX100 V
View on Amazon
Editor's Rating: 4.5/5
Compact cameras are seen as a competition to cellphones nowadays. DSLRs and mirrorless cameras really did seem to reign supreme for a bit, until Sony surprised everyone with their original RX100 that is. Five iterations later, the camera has just gotten better with features like lightning-fast burst speeds and excellent 4K video recording. It may be more expensive than most compact cameras, but it manages to keep up and even outpace cameras with interchangeable lenses in the same price range.
Insane Speed, Uncompromising Quality
The DSC-RX100 V is the action photographer's dream! It shoots high-quality JPEG and RAW images at a staggering 24 frames per second. The images are also superbly balanced and always in focus as both autofocus and image stabilization are applied automatically to each frame even at such high speeds. Naturally, the buffer has to keep up and can hold a comfortable 150 JPEGs or half as many RAWs. For a camera which can easily find a place in one of your pockets, this is extraordinary.
Capturing 4K videos brings equally impressive results as they benefit from the DSC-RX100 V's new autofocus too. The recorded video is actually oversampled first and then cropped down to 4k, meaning that no detail is lost while binned pixels and skipped lines are very rare. The camera also has a slow-motion mode and can film up to 8 seconds of video at 960 FPS.
What Should Be Improved?
For a camera which costs around $1000, it's surprising that the DSC-RX100 V doesn't have a touchscreen. If you use burst mode a lot, you might get annoyed at the time it takes for the camera's buffer to clear. Finally, while the 4K video is great, you can only shoot 5-minute clips, so you'll have to get creative and make each count.


Tech Specs
Dimensions: 4.0 x 2.3 x 1.6 in.
Weight: 10.5 oz.
Sensor: 1-inch CMOS
ISO range: 125- 12,800(expandable to 80-12,800)
Megapixels: 20.1
Lens: 2.92x zoom
Burst speed: 24 FPS
The Pros
Excellent burst speed
High-quality photos and video
Compact and light
The Cons
Lacks a touchscreen
Takes a while to transfer buffered images to SD card
4K clips are short
4. Sony Alpha A6300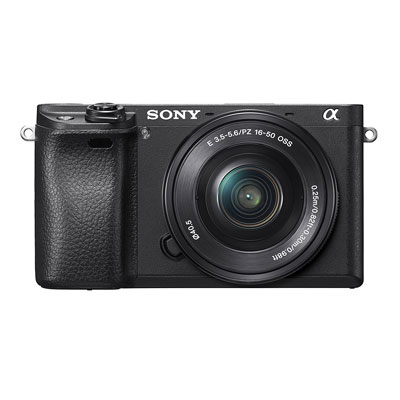 View on Amazon
Editor's Rating: 4.5/5
Four years ago Sony released one of its most well-received cameras to date, the A6000. Its impressive focusing capabilities, overall photo quality, and great video capture have made it a resounding success. The A6300 improves on pretty much all of its predecessor's features, adding 4K video into the mix as well, making it a well-rounded model to consider for both your photography and videography needs.
Focusing Its Way to Greatness
The A6300's standout feature is its improved focus. Able to pick up on 425 focus points as well as 169 contrast points, it's perfect for shooting restless or moving subjects as they're brought into focus almost instantaneously. An improved electronic viewfinder helps you track the action with adjustable framerate speeds of up to 120 FPS. It also tackles a major flaw of EVF-s in general –displaying the image you last took instead of real-time in burst mode. If you lower the speed from its maximum of 11 to 8 FPS, you're treated to a real-time view of events between shots.
4K video is done in super 35mm, and is down-sampled much like that of the DSC-RX100 V. The improved autofocus gives extra sharpness to dynamic scenes while the down-sampling from 4K ensures that the end video is free from binning. A 3.5mm mic jack has been added for even finer control of your audio input. If you don't mind sacrificing the image resolution, the A6300 can switch from 4K at 30FPS to Full HD at 120 FPS.
What's Bad About It?
Like Sony's other model, the lack of a touchscreen is disappointing. The mess that is their menu navigation system doesn't help either – you'll want to sit down and read the manual first if you've never had a Sony camera before. The last minor annoyance is the lack of a USB adapter. You'll have to charge the battery inside the camera.


Tech Specs
Dimensions: 4.7 x 2.6 x 1.9 in.
Weight: 18.3 oz.
Sensor: Exmor CMOS APS-C
ISO range: 100 – 25,600 (expandable to 100-51,200)
Megapixels: 24.4
Lens: 16-50mm3x zoom
Burst speed: 11 FPS
The Pros
Very fast autofocus
Excellent viewfinder
Good burst performance
Quality 4K video
Microphone jack
The Cons
No power adapter
No touchscreen
Menu system can be confusing
5. GoPro HERO6 Black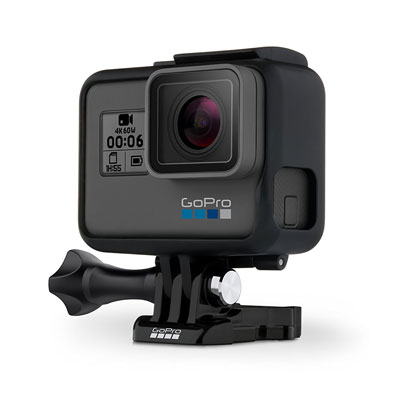 View on Amazon
Editor's Rating: 4.3/5
The GoPro has become synonymous with stellar photos & videos made by people as they're experiencing them. Their Hero series has come a long way from just capturing JPEG-s and 10-second burst videos to the 4K capable, ultra-compact action cam that is the Hero 6 Black. Although the improvements over its predecessor could have been more pronounced, the Hero6 looks convincing to previous and new owners alike. Making sure of that are its improved framerates, upgraded image stabilization, and reduced charging times.
In the Thick of Things
The Hero6 is a small camera designed to capture all of your adventures from up close. It is just compact and light enough to be mounted on a helmet and rugged enough to keep up. You can capture footage of surfing or underwater explanation too as the Hero6 is waterproof down to 33 feet. While you're not snorkeling or kayaking down a rapid river, you can also give the Hero6 voice commands. It has a GPS accessible through its touchscreen LCD, so you'll always know where the nearest trail is.
Although previous iterations could already shoot in satisfying 4K, the Hero6 is clearly more advanced. Thanks to a new chip labeled G1, the GoPro can now record 4K video at a buttery smooth 60FPS. You may have some trouble playing it back on older computers / smartphones though as it is encoded in the new HEVC format. Slow motion videos are possible too as framerates of up to 240FPS are available in 1080p mode.
What Needs Work?
Videos shot with the Hero6 boast a good color balance and low noise levels, but photos are another matter. In normal light, the 12MP camera holds its own, though noise becomes noticeable in low light conditions. Its battery is quick to charge and even quicker to dry up, especially if you're using Wi-Fi and GPS all the time. Having a charger and something in which to plug it in at the ready is, therefore, a must.


Tech Specs
Dimensions: 2.4 x 1.8 x 1.3 in.
Weight: 4.1 oz.
Sensor: 1 /2.3-inch CMOS
ISO range: 100 – 6,400
Megapixels: 12
Lens: 2.92mm
Burst speed: 30 FPS
The Pros
Extremely light and portable
Produces good quality 4K videos at 60fps
Built-in digital image stabilization
Can shoot slow-motion videos
Is waterproof
Relatively inexpensive
The Cons
Short battery life
Low light photos can be noisy
Built-in microphone could have been better
6. YI 4K Action Camera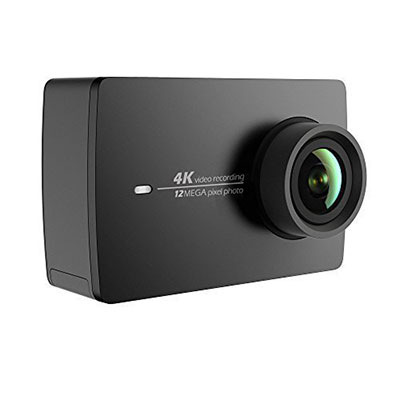 View on Amazon
Editor's Rating: 4.1/5
GoPro's success in creating the best small on the go camera to date has naturally attracted its share of competitors. Yi hopes to match older GoPro Hero models tit for tat at an unbeatable price and manages to thoroughly succeed in the areas where it matters most – video quality, battery life, and a responsive touchscreen. If you're looking to get into 4K and not drain your bank account, there's no better option.
Dirt Cheap, Surprisingly Powerful
Yi's action camera looks like a small grey box with one button and a shy lens, but underneath its unremarkable exterior lies a 4K camera that's nothing but. It records 4K video at 30 fps on par with the Hero4 and Hero5 models while taking advantage of a battery that lasts 2 times as long. 1080p at 120 FPS is there too, as is the option of taking photos at 12MP, or while shooting HD video.
You won't find features like GPS or voice commands. You will, however, have access to a lighter camera body, larger touchscreen LCD, and Wi-Fi that connects the camera to your phone. It can be used to control the camera remotely, edit saved footage, and share it online. Yi is diligently updating both the app and the camera's firmware, adding features and ironing out kinks as time passes.
Are There Drawbacks?
Yi's camera is very inexpensive, which shows if you buy its most basic model. To get the most out of it, we suggest that you spend a little extra on waterproof housing. Image stabilization is limited to digital means only, so expect recordings to be a little shaky if you aren't using the mount.


Tech Specs
Dimensions: 2.6 x 1.7 x 1.2 in.
Weight: 3.35 oz.
Sensor: SONY IMX377 1/2.3in.
ISO range: 100 – 800
Megapixels: 12
Lens: 155° wide-angle lens
Burst speed: 10 FPS
The Pros
Excellent value for the money
Good quality 4K video
Large touchscreen
Long battery life
The Cons
Needs accessories to reach its full potential
Lackluster image stabilization
What to Look for in a Sub-$1000 4K Camera?
Traditional vs Action Cameras
Sensors and ISO ranges
Additional Video Considerations
Adequate Storage