Best Bose Black Friday Deals on Speakers, Bass, Headphones, and Soundbars
3D Insider is ad supported and earns money from clicks, commissions from sales, and other ways.
There are a few brands that customers look out for during sales events like Black Friday. One of them is Bose and for a good reason. They make insanely good audio devices like headphones, speakers, and now soundbars.
Bose products have always been on the expensive side of the price spectrum, and this Black Friday, they have kicked off the holiday season announcing deals and discounts on a ton of their products. Bose Black Friday deals can get you as much as 43% in discounts, that is assuredly a lot of savings.
Here are some of the best Bose deals that we have found and a few notable ones that are worth considering.
HEADPHONES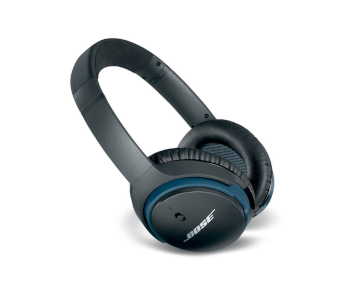 BOSE SOUNDLINK II WIRELESS HEADPHONES
Original Price: $279
Black Friday Price: $179
The Bose SoundLink Around-Ear II is a mid-priced mix-use headphone that provides a well-balanced sound on just about any activity you involve it in. It is incredibly lightweight and comfortable to use so you can utilize it for just about anything, be it for phone calls, sports, commute, general office work, even gaming.
A significant advantage of the SoundLink II headphones is its price. It comfortably lies right in the middle, so it is more focused on its performance and audio quality rather than the other bells and whistles you usually find on high-end devices.
MORE HEADPHONE DEALS
SPEAKERS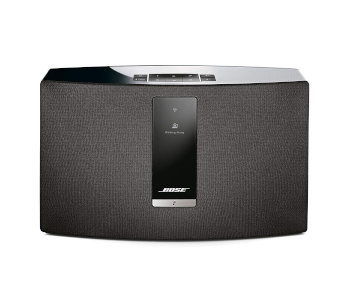 BOSE SOUNDTOUCH 20 WIRELESS SPEAKER
Original Price: $349
Black Friday Price: $199
The Bose SoundTouch 20 is one of the best deals for the company this Black Friday. You can potentially save up to 43% if you get it this sale season. When it first came out, it was one of the best Bluetooth speakers on the market, but it has been quite some time since then, and the tech on newer models has evolved significantly. However, you still can't consider the SoundTouch 20 obsolete as it still packs a gratifying audio punch.
Expect to get high-quality sound from a unit that is just as good. It does come with Wi-Fi connectivity so you can connect it to the internet without linking it to your phone or any other device to stream music. Of course, with its Bluetooth functionality, you can always connect your phone to it, giving you lots of flexibility.
Performance is excellent, but as an older model, you will notice some areas where it can further improve. However, it has definitely aged well and still provides full, clear sound so you can enjoy your favorite music.
MORE SPEAKER DEALS
SOUNDBARS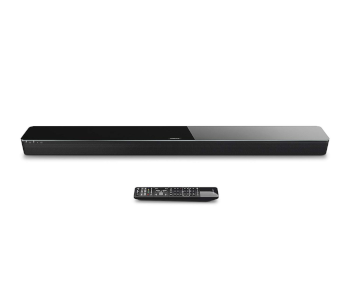 BOSE SOUNDTOUCH 300 SOUNDBAR
Original Price: $699
Black Friday Price: $399
The Bose SoundTouch 300 is a soundbar that was first released in 2016. It has been three years since, but the design of this device is not far behind compared to today's much newer models. It is still capable of producing high-quality sounds, and in the right room conditions, fills the room with gorgeous music.
Where this soundbar excels in is its multi-room capabilities since you can quickly pair it with Bose's other SoundTouch line speakers. With this in mind, it has excellent connectivity allowing you to link it with other speakers and components.
It comes with 4K HDMI support, which means this is still a great soundbar to get in 2019. If you are looking for a deal on a premium soundbar, then this is the one for you. You can easily save up to 43% with the SoundTouch 300 Soundbar this Black Friday.
MORE SOUNDBAR DEALS
BASS MODULE DEALS
If you feel like your soundbar is not giving you the audio experience that you expect, something might be missing. Chances are, it is the bass response of the soundbars since it can only give you so much. What you need is a bass module that will pair up with your soundbar to provide it with a little bit more power and more whole sound.
Here are some of the best bass module deals this Black Friday: