5 Best Doorbell Cameras that You Can Buy in 2019
3D Insider is ad supported and earns money from clicks, commissions from sales, and other ways.
Even with all the modern technology we have for home security, burglaries remain as one of the biggest problems of homeowners. While having a full system of security cameras around the perimeter of your house sounds like a great idea, sometimes all it takes is knowing who is at your door – whether you are home or not.
In this list, we look at the very best smart doorbells with integrated cameras. These doorbells are low-profile, easy to install and use, and come with a variety of smart features.
The top 5 best doorbell cameras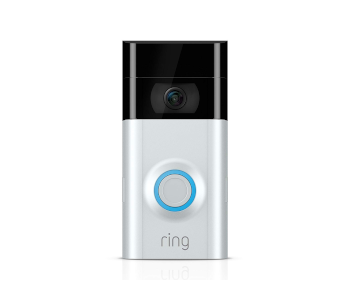 If you intend to splurge a bit on a high-quality doorbell camera, then you can do so much worse than the Ring Video Doorbell 2. This 2nd generation doorbell camera records 1080p videos, has a two-way audio feature, and sends alerts to your phone whenever someone comes to your door. Its 160-degree horizontal field of view can be detection zones, with each zone customizable to a particular level of motion sensitivity.
Through the mobile app, you can check in on your Ring Video Doorbell 2 anytime with on-demand video and audio. Ring offers a 30-day free trial of the Ring Protect Plus cloud-based service that allows you to store an unlimited number of videos plus provides 24/7 professional monitoring for all your Ring products.
After the trial, you may opt in to a $10 per month Ring Protect Plus subscription or the more affordable $3 per month Ring Protect Basic. It's also entirely possible to use the Ring Video Doorbell 2 with no active subscription, as it still provides you with the doorbell and live video surveillance capabilities.
Another thing we like about the Ring Video Doorbell 2 is that it offers two ways of providing power to the doorbell camera. You can either go through the trouble of hard-wiring it to a power supply or simply make use of the removable and rechargeable battery. Either way, this premium doorbell camera retains its weatherproof characteristics.
The Ring Video Doorbell 2 is compatible Alexa, so you can set it up to send an alarm to any Echo device in your home should there be anyone at the door. An Echo speaker can also be used with the doorbell's two-way audio feature.
Tech Specs
Video resolution: 1080p
Field of view: 160°
Power supply: Battery or hard-wired
The Pros
Comes with two-way audio
Flexible power supply options
Weatherproof
Compatible with Alexa
The Cons
Expensive
Requires paid subscription for cloud storage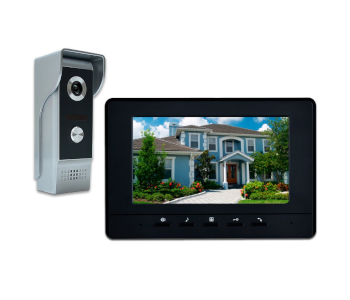 This doorbell camera from AMOCAM isn't exactly the cheapest in the market, but it's an amazing value if only because it comes with a 7-inch screen for monitoring. This is a very old-fashioned model, though, so be warned that you get precisely what you pay for.
As its name implies, this doorbell camera from AMOCAM relies exclusively on wired connections for both power supply and communications. It has no online features. Instead, the video feed is directly fed into the provided 7-inch screen through a CAT network cable connection. You also have the option of hooking up the doorbell camera to a compatible electronic lock so that you can unlock the door from inside your home without having to open the door yourself.
The AMOCAM doorbell camera also has a two-way audio feature, night vision, and has a weatherproof construction. With a 480p resolution, the video quality of the camera is very limited. The system is designed primarily for you to see who's at the front door only when you are home since it has no remote access or storage capabilities.
The simplicity of the AMOCAM doorbell camera is its greatest strength. Since it requires no internet connection, it's the perfect doorbell camera for houses and buildings that have no WiFi connection. If you are anticipating latency issues because of a slow WiFi connection, then this doorbell camera is also worth considering.
Tech Specs
Video resolution: 480p
Field of view: 92°
Power supply: Hard-wired
The Pros
Cheap
Easy to use
Comes with 7-inch monitor
Perfect for areas with no WiFi
The Cons
Requires hard-wired connection
No smart features
No remote access
Low video resolution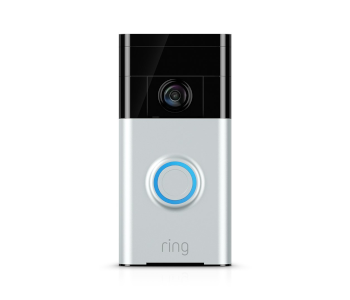 It may still be somewhat expensive, but we still consider the 1st generation Ring Video Doorbell as the best value-for-money camera doorbell available today. Although it costs close to $100, its rich set of features certainly makes it worth the buy, even years after it was first released.
Most of the same features that you can find in the top-rated Ring Video Doorbell 2 can also be found in this older version. It can be powered either by a hard-wired connection or a removable battery, is compatible with Alexa, has two-way audio, can be remotely accessed through a WiFi connection, and comes with infrared night vision.
The only obvious signs that this doorbell camera is a previous generation product is the fact its video resolution is a mediocre 720p and that its battery does not come with a quick-release mechanism. Again, you'll need to sign up to a Ring Protect subscription to gain any cloud storage capabilities after the initial 30-day free trial. Without the service, you can still use the doorbell capabilities of the Ring Video Doorbell and access its audio and video on-demand.
Tech Specs
Video resolution: 720p
Field of view: 180°
Power supply: Hard-wired or battery
The Pros
Cheap
Compatible with Alexa
Provides remote access
Has two-way audio
The Cons
Low video resolution
Battery is not quick-release
Requires paid subscription for cloud storage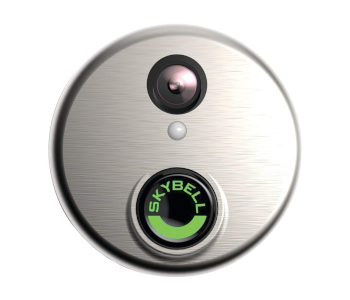 This video doorbell from Skybell looks great and is remarkably low-profile, especially considering how many features it offers. It can record videos at 1080p resolution, has an extra-wide field of view, is compatible with Alexa, and can be accessed remotely. Its two-way audio feature allows you to talk to whoever is at your door through your mobile phone, which is great if you're too busy to get to the door.
The Skybell Video Doorbell also boasts of a unique full-color night vision mode, which is something we don't normally see even on high-end security cameras. Its biggest inconvenience is that it requires a hard-wired power supply connection, so you'll likely need to drill a few holes to have it set up in your home.
The biggest reason we have for docking a few points from the Skybell Video Doorbell is the fact that it's almost as expensive as the Ring Video Doorbell 2. However, Skybell more than makes up for it with superior service.
First of all, Skybell offers a rolling seven days of cloud storage for free – no subscription needed. On top of the recorded videos and snapshots, you also gain access to a detailed history of all alerts and on-demand video streams from the doorbell. The fact that Skybell provides all these services at no extra cost is quite refreshing.
Tech Specs
Video resolution: 1080p
Field of view: 180°
Power supply: Hard-wired
The Pros
No paid subscription required
Compatible with Alexa
Full-color night vision
The Cons
Expensive
Needs hard-wired power supply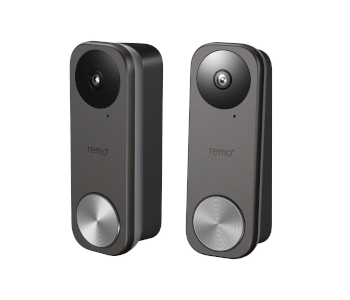 The Remobell S Video Doorbell Camera is priced similarly to the 1st generation Ring Video Doorbell, which is to say that it's a pretty wallet-friendly option. For a doorbell camera that offers 1080p video resolution, two-way audio, and real-time remote monitoring, the Remobell S doorbell camera is definitely an excellent buy. However, we're ranking it lower than the Ring Video Doorbell for a few major reasons.
The first is the lack of a wireless power supply. Compounding the fact that you'll likely need to drill a few holes through your walls and run a good length of wire through, is that the installation of the Remobell S is much more involved compared to other doorbell cameras.
The companion mobile app of the Remobell S is also one of the most criticized aspects of this product. Its controls aren't so intuitive, and its interface leaves a lot to be desired, especially when compared to the apps of similar products.
To be fair, the Remobell S is also one of the best-looking doorbell cameras we have seen. Its design is deliberately low profile, but its elegant and minimalist aesthetic might even end up improving the visual impression of your front door. It also has excellent compatibility with multiple smart home platforms, including Alexa, Google Assistant, and IFTTT.
The biggest reason for why the Remobell S belongs in this discussion of the best doorbell cameras is that it comes with three days of rolling cloud-based storage for absolutely free. Considering how stubbornly sensitive the motion sensor of the Remobell S is, you will certainly appreciate this little freebie. For a doorbell camera that costs less than $100, a free feature of this value is a pleasant surprise.
Tech Specs
Video resolution: 1080p
Field of view: 180°
Power supply: Hard-wired
The Pros
No paid subscription required
Sleek and minimalist design
The Cons
Requires hard-wired power supply
Poor app design
Why get a doorbell camera?
A lot of people are probably asking: what's the point of having a doorbell camera? Why not just have an outdoor security camera to monitor your front yard? The answer is simple: a security camera doesn't have doorbell functions. Let's expound a bit on that reason.
1. Know who's at your door before you answer it
With a doorbell camera, you'll be able to see the face of a visitor on your front door even from the comforts of your bed or while you're busy at the kitchen. Most doorbell cameras also have a two-way audio feature that lets you have a conversation with the person at your front door.
2. Identify porch pirates
Porch pirates – people who steal parcels from the front doors of homes – is one of the most annoying consequences of relying on e-commerce. People are just way too busy nowadays to not rely on online shopping. Since a doorbell camera is installed right outside your front door, it is one of the most reliable ways for you to identify a porch pirate. You might even be able to scare them off if your doorbell has an alarm feature.
3. Monitor your home while you're away
One of the best things about having a smart doorbell is that you can monitor who's at your front door even if you're away from home. This is great for parents who need to leave their kids alone, as it allows them to see if their kids are having visitors over. If there's no one at home, you can even tell your visitor to come back another time.
Factors to consider when choosing a doorbell camera
There are quite a lot of different brands and models of doorbell cameras out there. Most of them share the same functions: Wi-Fi connectivity, two-way audio, night vision, and cloud storage of videos. There are certain aspects where different models may vary. The following are what you should be on the lookout for:
1. Wired or battery-powered?
Doorbell cameras require a constant supply of power for any of its features. You can go for a hard-wired model which is certainly much more reliable but will require a bit of wiring work during installation. On the other hand, a battery-powered doorbell camera can be installed in just a few minutes. Just make sure that you recharge or replace the battery of your doorbell camera every few months.
2. Video resolution
The video recording and transmission capabilities of doorbell cameras is their bread and butter feature. For the most part, the subject of the video you are interested in will be very close to the camera so you won't need an extremely high resolution. The 1080p resolution of most doorbell cameras is more than enough. Budget doorbell cameras may go as low as 720p, which is still bordering on acceptable.
3. Compatibility with smart home platforms
Being a truly "smart" product requires more than just wireless connectivity and remote access. If you have a smart home platform installed in your home, then you might be interested in a smart doorbell that is compatible with either Alexa, Google Home, or IFTTT (If This Then That). With your doorbell camera integrated with these smart home platforms, answering your door or viewing the camera can be as simple as saying a voice command to Alexa.
4. Facial recognition features
Most people consider this a bit of a fancy feature, but a doorbell camera with facial recognition technology can tell you instantly if the person on your front door is a stranger or is someone who visits you regularly. If you tend to receive a lot of visitors regularly, then this feature can help you screen them without having to look at the video feed every time.
Final thoughts
It's easy to dismiss doorbell cameras as just small security cameras, but they can give your home security a level of focus that standard security cameras cannot. They are a nice little addition that will make your home security system "airtight."
If you can get a model that provides remote access and two-way audio, then you can even check up on who's at your door and talk to them even when you aren't home – or just when you're too lazy to get off the bed.