Best Drones for Christmas 2017 (DJI Spark, Mavic Pro, and more)
3D Insider is ad supported and earns money from clicks and other ways.
More than 3 million drones are expected to be sold for Christmas. They will be one of the most popular Christmas gifts this year. They are a lot of fun and a great way to get people outdoors and away from electronics.
There are numerous drones that are on sale for Christmas including some from prominent brands like DJI and Parrot. Christmas is a great opportunity to pick up a drone for a great price. Inventory is limited and last minute shipping may result in delays, so order soon to get it in time for the holidays.
DJI Drones
DJI is selling their latest drones for a discount until December 31st. The sale will give you up to 20% off the retail price.
The DJI Spark is a beginner friendly drone with a 16 minute flight time. It has a 1080p camera capable of 12 MP stills with a 2-axis gimbal. It has a max range of 1.2 miles with an optional controller. It has a ton of features including Follow Me Mode that will tell the drone to fly around you when you are doing stuff.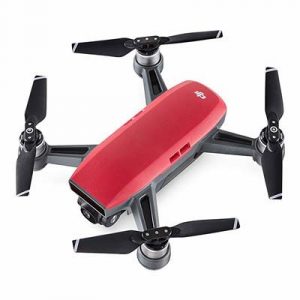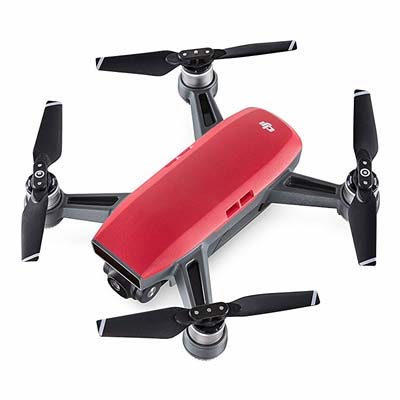 The Spark is selling for $399, down from its retail price of $499. You can also get a bundle version with a controller, an extra battery, and more for $599. The DJI Spark is ultra portable and it's only the size of an iPhone Plus when the propellers are folded.
The DJI Mavic Pro is for people who are looking to get the best drone that you can buy. It is the ultimate mix of portability and power. It is only the size of a water bottle when folded. It has an impressive max flight time of 27 minutes and a max range of 7 KM (4.3 miles).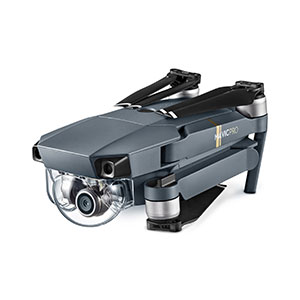 The DJI Mavic Pro is selling for $899. Its normal retail price is $999 so you can save $100. If you purchase the bundle ($1150), you save a total of $150. The bundle comes with two additional batteries, spare propellers, and more.
The Mavic Pro has a 4K camera with a 3-axis gimbal that provides fluid and seamless shots from the sky. This is a drone that can be used for professional purposes.
Other Christmas Drones
The Parrot Bebop 2 offers the best value for money currently. It's one of a handful of drones that can match the flying time of DJI drones. It can fly for up to 25 minutes on a single charge. It is selling for $345, down from its retail price of $549. It has a 1080p camera that can take 14 MP stills.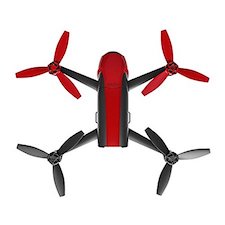 The Force1 UDI U818A has a hard plastic shell that surrounds it. It is the perfect drone for beginners who are just learning to fly because it can survive multiple crashes without a problem. It is selling for around $80 and it has a 720p camera.
The Holy Stone HS170 Predator is selling for around $45. This is $10 down from its list price. This small drone is perfect for kids as it comes with propeller guards to prevent damage. It has a max flight time of 6 – 8 minutes.
The Holy Stone F181C provides a good mix of quality and price. It has a 720p camera and it has built in features such as a return to home button and altitude hold mode. You can get it for less than $100.
There are plenty of drones to choose from for Christmas. DJI is well-known for producing high-quality drones, but if you are looking for a cheaper price there are some alternatives like the Parrot Bebop 2.