Best Drones for Under $100
3D Insider is ad supported and earns money from clicks, commissions from sales, and other ways.
Affordable Starter Drones
This review looks at entry-level drones for under $100. These are quadcopters that offer more than the cheaper tinier toy choices. Most drones offer similar features on the face of it but all is not as it seems.
They don't all offer the same quality, features, or flying experiences, for example. The materials get better the more you pay as does the technology and filming capabilities. At less than 100 bucks we're still some way off mid-range drones but we're getting much closer.
Budget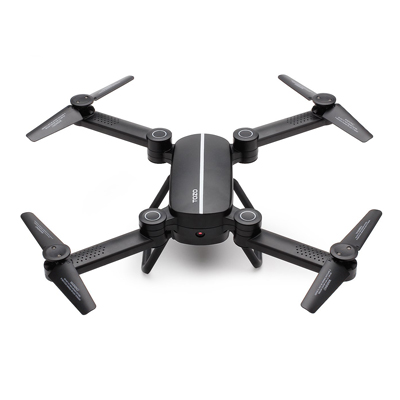 TOZO Q1012 X8tw
4.7/5.0
Range 100 m
Flight time 7 minutes
Decent RC with LCD display & great FPV camera for entry-level.
Check Amazon
Best Value
GordVE GV561 RC
4.9/5.0
Range 100 m
Flight time 9 minutes
6-axis gyroscope provides enhanced stabilization.
Check Amazon
Top Pick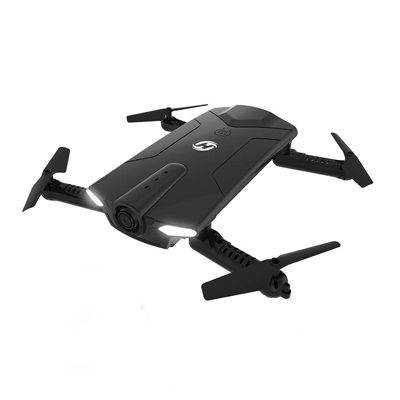 Holy Stone HS160 Shadow
4.8/5.0
Range 50 m
Flight time 8 minutes
Good looking drone and controller & latitude hold function.
Check Amazon
This is not just a guide to list any drones that fit into the price category. I have painstakingly gone through most of the options available and picked out the best of the best. There's a lot of crap around as more budget-end drones flood the market. So I've done the sorting so that you don't have to.
Choose Your Budget:
Prepare Your Checklist
I always advise my readers to prepare a checklist to help them make better-informed decisions. You don't want to pay for something or some feature you won't use. Likewise, you don't want to buy a drone only to discover it's missing something you wanted. If you're not sure what you need just yet you will be by the end of this guide. Use the review tables as a starting point if you get stuck.
The chart below shows my top seven picks at less than 100 bucks. Each drone has earned a place here. What suits you depends on your own personal preferences and expectations.
Best Drones for Under $100 Comparison Table
I've arranged the following reviews by "Editor's Rating," highest to lowest.
About My Reviews
This review follows the same format as all my drone buyer's guides. Although I have personal experience flying some of the drones, I also have technical knowledge and know-how.
Despite this, my final write-ups do not only come from only my own thoughts and opinions. I compose these guides based on three factors:
Personal knowledge, experience, and thoughts
The opinions of other industry experts
Real user reviews from those who have bought and flown these quadcopters
The reviews are quite short and void of any unnecessary technical jargon. I highlight all the most important functions and features for each model. At the end of each piece is a simple table that sums up the reviews. The three columns highlight—from left to right—tech specs, pros, and any cons.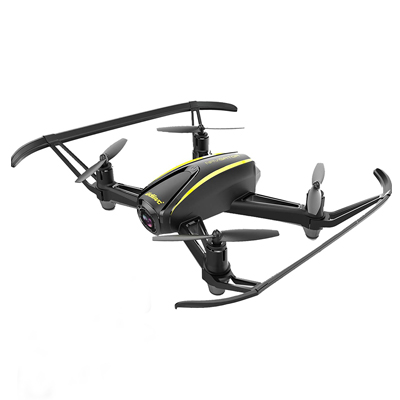 View on Amazon
Editor's Rating: 4.9/5
UDIRC engineered the UDI RC Navigator U31W HD FPV drone for beginner pilots. The durability of this handsome little craft is testament to that. Let's take a look at why the U31W made the top slot.
Best feature 1: Powerful app support
Best feature 2: Virtual reality mode (VR)
Plus points: Altitude hold, one-touch takeoff/landing, headless mode, emergency stop
Minus points: No flip function, long battery recharge time
This quad has a smart compact design that allows you to whizz around with impressive accuracy. The only downside is that the steering takes some getting used to in the high-speed mode. The good thing about that, though, is that you'll become a much better pilot once you do get the hang of it. The low-speed mode gives you plenty of time to practice before moving up to the next level.
The controller fits and feels nice in the hands. It's a similar style to a gamepad and has all the controls right at your fingertips. You can enjoy a long 9-minute maximum flight time and to make things even better this quad comes with a bonus battery. Alas, the long 90-minute recharge time is disappointing.
Stable Flights Matters
If there's one thing a new user wants more than anything else it's a stable flyer. The U31W does not disappoint in this area. The powerful Altitude Hold function keeps the drone hovering beautifully as the pilot decides their next move or action. The stability aspect is impressive and makes this a great drone for both indoor and outdoor flying.
You can control the craft either by smartphone app (FLYINGSEE) or by the physical 2.4GHz remote controller (RC). It's nice to have options but to be honest the best overall control and control range comes from the RC. It's a simple yet practical design with just four function buttons. It's easy for new pilots to get used to which is one less thing to worry about when all you want to do is start flying.
You can't perform any real fancy flips or rolls with this drone. It's more of an introduction to aerial and videography, and real-time First Person View (FPV) experiences. The maximum flight time is 7-minutes which is on the low/average side. Recharging takes over an hour. The good news is that batteries for this little beauty are cheap so it's always a good idea to order a couple of spare ones.
The Conclusion
There's no such thing as the perfect drone but the UDI RC Navigator U31W HD FPV is about as perfect as you'll get for around 100 bucks. It looks great, flies and performs well, and is easy to use.


Tech Specs
Drone dimensions: 15.6 x 13.4 x 6.5″
Weight: 85g (3 oz.)
Maximum flight time: 7 minutes
Charging Time: 75 minutes 1:15 min.)
Maximum Flight range: 130m (98 ft.)
Camera: 120° wide-angle 720p HD
Controller type: 2.4GHz RC
The Pros
Fantastic value quadcopter
VR/FPV/Powerful App
Stable flyer, easy to operate
Powerful altitude hold feature
User-friendly modes
Emergency stop
Affordable spare batteries
Great user feedback
The Cons
Needs a little periodic recalibration and trim work
No fancy flying flips or rolls
Charging time quite long
2. GordVE GV561 RC Quad
View on Amazon
Editor's Rating: 4.9/5
This is a great looking quadcopter—cheeky even. It flies as well as it looks too. The GordVE GV561 offers stability in the sky and some amazing features to boot.
Best feature 1: H styling design provides stable structure
Best feature 2: FPV real-time transmission
Plus points: HD camera, one-key stunts, headless mode, 6-axis gyroscope
Minus points: Camera quality nothing special, long recharge time
This is another outstanding entry-level drone. It's perfect for those keen to experience First Person View (FPV) and aerial filming/photography. Its camera may not sport the quality of costlier models but it has many of the same features. This little beaut takes quite a beating as well. Not that you want to go crashing and colliding all over the place, but it's nice to have the protection when you do.
Perfect for Beginners and Enthusiasts
The flying characteristics and flight modes make the GordVE GV561 a great beginner unmanned aerial vehicle (UAV). The headless mode and one-key return to base functions are particularly reassuring.
This is a multi-function drone that lets you perform flying stunts and film at the same time. It's a cost-effective approach to see if you enjoy aerial photography too. This way you don't have to splash out on an expensive camera drone without knowing whether you have the bug.
The FPV software lets you attach a smartphone and transmit all your video footage in real time. You can also wear virtual reality (VR) glasses (not included) for the ultimate FPV experience. Best of all is that you can stay airborne for a good while and relish every moment in the virtual pilot's seat with the maximum 9-minute flight time.
At 100 minutes the battery recharging time is the biggest disappointment. If you're heading out for some flying fun you'll definitely want to invest in a couple of spares. The drone's control distance is around 100 meters so that gives you plenty of opportunities to do your thing.
The Conclusion
It's easy to fall in love with this affordable little camera drone with its night lights, wicked appearance, and great flying stability. So who should add the GordVE GV561 RC Quad to their shortlist? I'd say anyone who wants a user-friendly experience and an introduction to aerial filming and photography.


Tech Specs
Drone dimensions: 12.2 x 11.8 x 3.4″
Weight: 454g (1 Lb.)
Maximum flight time: 9 minutes
Charging Time: 100 minutes (1:50 min)
Maximum Flight range: 100m (328 ft.)
Camera: 2MP HD
Controller type: 2.4GHz RC
The Pros
Great looking, popular drone
Excellent value for money
Robust craft, H-styling design
FPV support
Decent flight time
One-key stunts
Headless mode
6-axis gyroscope provides enhanced stabilization
The Cons
Average camera video/stills
Fairly long recharge time
3. Holy Stone HS110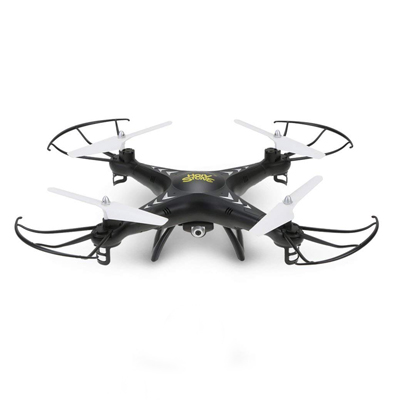 View on Amazon
Editor's Rating: 4.8/5
My third pick in the less than $100 category is the popular Holy Stone HS110 HD 720P Camera Drone. This is a brand that continues to evolve, offering feature-packed crafts at affordable costs.
Best feature 1: FPV Camera with 3D Virtual Reality (VR) Mode
Best feature 2: Auto-altitude hold function
Plus points: Headless mode, one-key return function, multi-axis gyro
Minus points: 720P camera good but not great, instructions could be clearer
Multiple Technologies
This drone—like most others of this brand—uses multiple technologies to improve the feel, flight capability, and functions. Seven of the most notable include:
First Person View (FPV) live experience from mobile device or 3D VR headset
Drone goes into automatic hover mode when user releases the throttle
Fly the HS110 using mobile APP control on your smartphone
Gravity sensor mode lets you control flight motions by moving the phone
Simple takeoffs and landings using one-button control
Perform cool 3D flips and impressive rolls (not possible in headless mode)
Four speed modes to match user's ability level from novice to expert
Night flying seems to be something drone users demand today. Holy Stone has included bright LED navigation lights specifically to meet this demand. Whether flying during the day or at night everyone has a few crashes. Don't worry. This little doozy stands up well to crashes and it even comes with blade guards and four spare propellers just in case.
The 720P camera won't produce stunning quality stills and videos. Still, the 1280×720 video is pretty decent overall for a drone in this price range. You can stream videos and photos using Android or iOS.
The Conclusion
The Holy Stone HS110 HD camera drone is cute, fast, fun, great for beginners, and most importantly—affordable. Having four speeds to choose from means it makes a great gift for the novice who can then work their way up to a more professional pilot level. It also offers an amazing introduction to aerial photography and filmmaking.


Tech Specs
Drone dimensions: 12.6 x 12.6 x 2.6″
Weight: 108g (3.8 oz.)
Maximum flight time: 9 minutes
Charging Time: 60 minutes (1 hr.)
Maximum Flight range: 100m (328 ft.)
Camera: 720P HD
Controller type: 2.4GHz RC
The Pros
Excellent value for money
Beginner-friendly modes/features
Decent camera for the price
Intuitive Remote controller
Stable flyer
Easy to install FPV
Study craft (crash resistant)
Four speed modes
The Cons
Instruction sheet vague
720P camera good but not exceptional
FPV can be sluggish at times
4. Holy Stone HS160 FPV Shadow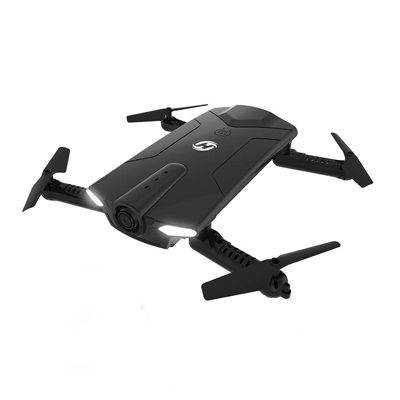 View on Amazon
Editor's Rating: 4.8/5
At the #4 position is yet another worthy craft from Holy Stone. This time it's the HS160 Mini Shadow foldable camera drone. So is this the perfect travel companion for opportunists? Let's take a look.
Best feature 1: Foldable wings add to crafts portability factor
Best feature 2: Auto-altitude hold functionFoldable wings add to crafts portability factor
Plus points: 720p HD aerial camera, 720P FPV Camera, intuitive controls
Minus points: 50m transmission range, absent headless mode
If you want a pocket-sized drone with a foldable structure then look no further. The Holy Stone HS160 is a decent quality mini quad that collapses down to palm-size. It's the perfect traveling companion. It's there for those who want to record action anytime, anyplace, anywhere, as it happens, or when the mood takes them. Filming and photography can never be the same again.
Key Features and Functions
The HS160 Mini comes with its own built-in barometer and altitude hold function which together ensure more stable flying. This means it's safe to use indoors as it is outside. Sometimes it's nice to practice flying skills inside when the weather's bad.
You can watch live video and snap amazing photos with a standard smartphone using the drone's First Person View (FPV) function. In other words, you see what your drone's camera sees—as it sees it. For a more personal FPV experience use a 3D VR headset (not included).
Gravity Sensor Mode is not something every drone has. In this mode the craft responds to the direction you move the phone. How neat is that? Add to this one-key takeoff and landing and four speed modes. Now you can see how anyone can enjoy flying this drone at any level.
There are a couple of small setbacks to this product but they're minor things for most folks. The flight control range is quite short at just 50M. And the battery recharge time is longer than many at 100+ minutes per charge. The flight time is only 8-minutes so remember to carry some spare batteries.
The Conclusion
For less than $100 the Holy Stone HS160 FPV Shadow camera drone has a lot going for it. I just wish it had a headless mode to make flying a bit easier for newbie pilots. The flying experience is smooth though. It will impress you more than the video quality but the footage is decent enough. This little pocketable quad is the perfect training drone before upgrading to a more expensive model.


Tech Specs
Drone dimensions: 2.6 x 5.5 x 1.2″
Weight: 83g (2.9 oz.)
Maximum flight time: 8 minutes
Charging Time: 100 minutes (1:40 min)
Maximum Flight range: 50 m (164 ft.)
Camera: 720p HD
Controller type: 2.4GHz RC
The Pros
Amazing value
Good looking drone and controller
Foldable/portable/pocketable
Smooth, stable flyer
Latitude hold function
Gravity Sensor Mode
Bonus battery included
Flies well indoors and out
The Cons
Short control range
720p HD camera
No headless mode
Not very wind resistant
5. TOZO Q1012 X8TW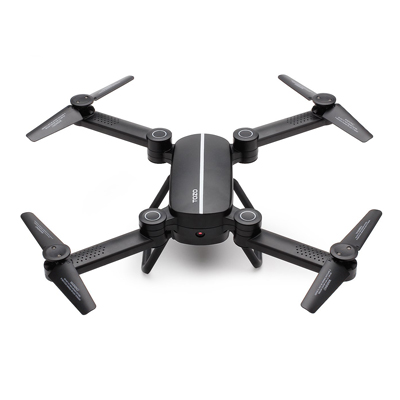 View on Amazon
Editor's Rating: 4.7/5
TOZO is a name that some of you won't have heard of—until now. I can tell you it's a brand that's growing in popularity among the drone community. I introduce you to the TOZO Q1012:
Best feature 1: Smartphone control IOS/Android
Best feature 2: Smart foldable design
Plus points: Real-time transmission, 3D-rolls, flips, push-button controller
Minus points: No blade protection, breezy conditions can affect flight
This is one of the cheapest drones in my less than 100 bucks category. Don't be deterred! It not only looks like a quality craft it feels and performs like one too. Here are a few of its highlights:
Control via smartphone only or smartphone mounted to transmitter
Good lugability factor thanks to the foldable parts
Altitude hold function and headless mode make control easier
Latest 6-axis gyro contributes toward more stable flying
WiFi FPV 720P HD camera puts your eyes in the sky
Camera Quality Vs Cost
It's easy to connect the inbuilt camera with your smartphone's WiFi. You can also connect to Virtual Reality or VR goggles (not included) for a more intimate first-person-view experience. None of the cameras in these guides are going to blow you away but they're more than impressive when you take the price into consideration. The 720P HD camera for the TOZO Q1012 X8tw is no different.
The TOZO Q1012 costs less than $60 at the time of writing this guide. That's amazing when you consider the whole package. The other features are comparable with most drones in this class. The flight time is around 7-minutes at best (be sure to buy one or two extra batteries). Battery recharge time is about 80 minutes which is on the longish side. The maximum flight range is roughly 100m.
The Conclusion
This UAV looks, feels, and functions like a drone that should cost more. It's getting some positive feedback on Amazon and other sites. It's easy to see why. It's attractive, foldable, loveable, and functional. What's not to like. It's the perfect gift for anyone as their first or second drone.


Tech Specs
Drone dimensions: 11.8 x 5.9 x 2″
Weight: 150g (5.3oz.)
Maximum flight time: 7 minutes
Charging Time: 80 minutes (1:20 min)
Maximum Flight range: 100m (328 ft.)
Camera: 720p HD
Controller type: 2.4GHz RC
The Pros
Attractive affordable drone
Folds down to portable size
Bright LED lights for night flights
Decent RC with LCD display
Great FPV camera for entry-level
Phone fits nicely to controller
Smart flight functions
Three speed modes
The Cons
No protection guard options for propellers
Not very stable in windy conditions
6. Rabing Foldable RC Drone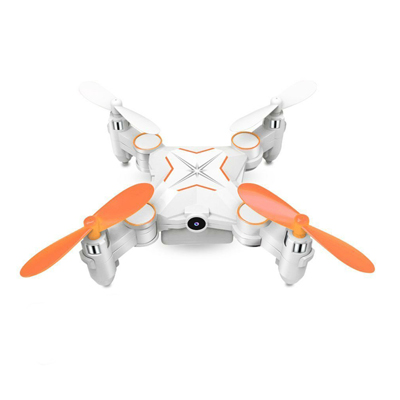 View on Amazon
Editor's Rating: 4.7/5
Here we are again with yet another foldable option in drones for less than one hundred dollars. This time it's the handsome Rabing RC Foldable Camera Drone. Here's why it's made it to my guide:
Best feature 1: Customize route mode
Best feature 2: Long flight time compared to others in its class
Plus points: 360° rolling, headless mode, auto-return key
Minus points: Doesn't fly too well in windy weather, no SD card
I wished there were consumer drones of this caliber and low cost when I first became interested in UAVs. There's certainly a lot of bang for your hard earned buck in some of these flying robots. This Rabing RC Foldable is easy to figure out and most pilots will be airborne in no time at all.
There are a few complaints online about how it's not so good outside on windy days. To be honest, I'm not all that stable on windy days either and I weigh a lot more than 113g. I'm certain people write these things more as cautions than criticisms, though.
The pre-installed camera offers real-time live feeds for the FPV experience. All video and photographs save directly to your device. The 720P HD 2MP Camera is nothing spectacular like most drones in this price range. That said, it's still a great introduction to aerial photography and filming.
Impressive Features
Other impressive features of the Rabing Foldable include:
Customize route mode
120-degree wide angle lens
Strong air pressure altitude-hold (helps to enhance videos and stills quality)
Choice of smartphone of VR glasses (not included) for First Person View
LED lights to assist nigh flying
One key takeoff and landing
Speed mode
Gravity sensing mode
The Conclusion
You've got everything you could possibly need for an entry-level drone. It may not boast the quality optics and finishing touches of a costlier craft but it's exceptional value nonetheless. The Rabing Foldable RC Drone is easy to fly and comes with some greater safety features. It's good looking, great fun, and makes a wonderful gift.


Tech Specs
Drone dimensions: 7 x 5 x 2.4″
Weight: 113g (4 oz.)
Maximum flight time: 15 minutes
Charging Time: 60+ minutes (1+ hr.)
Maximum Flight range: 80m (263 ft.)
Camera: 720P HD 2MP
Controller type: 2.4GHz RC
The Pros
Exceptional value for money
Amazing design
Quiet compared to similar UAVs
Foldable/portable
Customize route mode
Long flight time
Great quad for beginners and enthusiasts
User-friendly features/modes
The Cons
Not steady in windy conditions despite larger size
No spare battery
SD Card not included
7. DBPOWER MJX X400W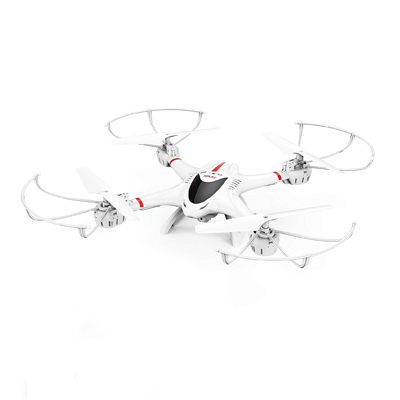 View on Amazon
Editor's Rating: 4.7/5
The DBPOWER MJX X400W FPV Drone is an Amazon Best Seller and enjoys plenty of glowing reviews. It's also an RTF RC Quadcopter that's compatible with a 3D VR-headset.
Best feature 1: Handy low battery indicator
Best feature 2: FPV Real-time Transmission
Plus points: 6-axis Gyro with posture control, headless mode, 360° flips in all directions.
Minus points: Battery compartment fiddly, average camera/video footage
At around 70 bucks the DBPOWER MJX X400W is somewhere in the mid-price range for this category. I've added it as the last one of my top seven picks despite its popularity on Amazon. It looks fine but it's not the same impressive design or quality feel of some of the foldable choices on this page. It's still a very capable little drone that boasts all the familiar features.
Aerial Performance
This is a Ready-to-Fly (RTF) craft which means you can have it in the sky soon after delivery. The FPV feature is easy to install and put into action. The instructions are simple to grasp even for a newbie. It's also crash resistant and can withstand quite a few bangs thanks in part to the blade guards (included). There's also a spare set of rotors in the box.
The photographic quality and video are reasonable and that's all we can expect from an all-in-one product for this price. Everything works as it should do and there aren't many disappointments reported. You also get two different speed modes, LED lights, and other user-friendly features.
Flight time is on the high side of average at 9-minutes but battery recharge time is pretty lone at 90 minutes (order spares). The control range via the transmitter (RC) is 100 meters.
The Conclusion
I recommend this drone as a capable little beginner craft. I personally prefer the foldable camera drones but everyone's impressions, expectations, and needs are not the same, hence this guide.


Tech Specs
Drone dimensions: 11.8 x 11.8 x 3″
Weight: 726g (1.6 Lbs.)
Maximum flight time: 9 minutes
Charging Time: 120 minutes (1.5 hrs.)
Maximum Flight range: 100m (328 ft.)
Camera: 720p HD (built-in)
Controller type: 2.4GHz RC
The Pros
Great value quad especially for the younger novice
Decent flight time
Very stable flyer in calm weather
Helpful low battery indicator
Crash resistant
Spare rotors included
Compatible with VR goggles
The Cons
Cheap look and feel compared to other drones in this guide
Battery compartment needs a screw to secure battery
Average video/stills