Best Electric Skateboards Under $1000
3D Insider is ad supported and earns money from clicks, commissions from sales, and other ways.
Electric skateboards are becoming more popular nowadays. With small and compact electric motors located between the wheels, they can propel you to different places. They offer more capabilities than their standard counterparts, too. The average electric skateboard comes with 300 – 400W electric motors. You should get a unit with a more powerful electric motor iIf you want more power and higher top speed.
Since dozens of companies are selling electric skateboards with various features and capabilities, we have compiled a list to help you navigate the market and locate high-quality electric skateboards under $1000.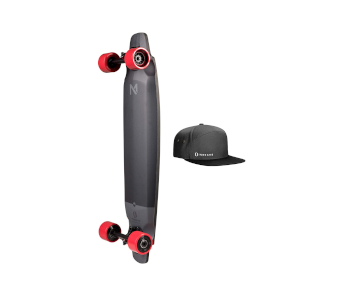 Retail Price: $999
The Inboard M1 is a highly durable electric skateboard that you can use in almost all types of terrain. It boasts a 17% hill grade and has stable 79-mm wheels for a more secure and smooth riding experience. Two in-wheel electric motors rated at 1600W allows it to reach speeds of up to 24 miles per hour. It also features an easy-swap PowerShift battery that you can fully recharge in 90 minutes.
The Inboard M1 uses an electronic regenerative braking system, which promotes smooth deceleration. It also features an intuitive wireless remote controller that gives you full control when braking or accelerating. It is lightweight at 14 pounds and has a maximum 250 pound rider weight capacity. It has a 7 -mile range and is stable when travelling at high speeds.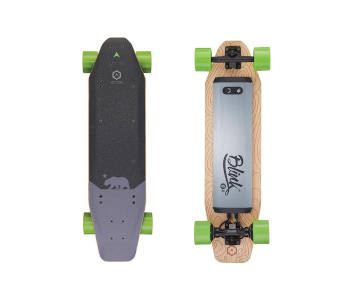 Retail Price: $749
The Acton Blink S2 is an entry-level board that you can use to commute to work or ride around town. It is an efficient machine with a 20% incline rate and is capable of speeds of up to 18 miles per hour. Under appropriate conditions, you can enjoy riding the board up to 14 miles on a single charge of its high-quality lithium-ion battery.
The Blink S2 features powerful dual hub motors, which delivers up to 1000W of electric power. It is equipped with 83-mm high rebound urethane wheels and a deck made of Canadian maple wood and aircraft-grade aluminum so it can carry riders weighing up to 250 lbs. It also features LED lights, so you can easily be spotted by other motorists at night.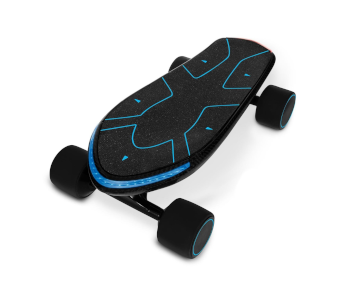 Retail Price: $699
The Swagtron Swagboard Spectra is a highly advanced electric cruiser skateboard that you can ride safely and confidently. It is the first-ever electric penny board with AI technology to help adjust to your riding style. Equipped with five sensors and an ultra-smart algorithm, it analyzes your riding style and makes the necessary adjustments.
The Swagboard Spectra weighs around 11 – 12 lbs. and supports riders with up to 187 lbs. The skateboard is 19 inches in length, which you can easily fit inside your backpack. It can reach speeds of up to 15.5 miles per hour from its 1000W electric motor. Its motor also allows you to climb inclines of up to 15%.
The Spectra comes with a fast-charging battery that charges up in an hour and a half and has a 12 mile range.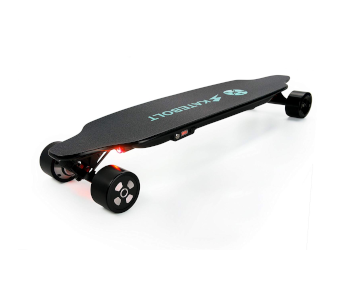 Retail Price: $599
The Skatebolt Tornado Electric Skateboard is a dual motor electric skating board can deliver up to 1000W power and can go a maximum of 25 miles per hour. It also boasts a high hill grade rating of 30% and is equipped with low and high-speed modes. It has a safe lithium-ion battery, which can be fully charged in 2 to 4 hours. The board reaches up to 18.6 miles on a single charge.
The Skatebolt Tornado is highly durable, with 9 layers of northeast maple wood for its deck. It can carry riders up to 280 pounds without affecting its speed and climbing capacity. It sports 53mm PU wheels that are known for their high-level capability of resisting heavy usage so you won't need to replace them as often. Furthermore, it boasts built-in regenerative braking to regain energy used by the brakes extending your battery life.
Buying electric skateboards should be done carefully. It takes research to examine their build quality and features. We listed some of the best electric skateboards to help you find high-quality boards with great off-road specs and strong decks. They also have plenty of perks and useful features for casual strolls, commuting to work.