Best Fitness Tracker Black Friday 2019 Deals from Fitbit, Xiaomi, Garmin, and Samsung
3D Insider is ad supported and earns money from clicks and other ways.
Millions of people use wearable devices, such as fitness trackers, to monitor their health and fitness. The sensors on these small tech-gadgets track everything, from your body movement to your heart rate. They also include audible alarms to remind you to stay active throughout the day.
This Black Friday, you can be a proud owner of a fitness tracker. The deals are so appealing that you won't find an excuse to skip the purchase. Besides, the benefits of these little devices are undeniable. You can use them to track your activities and motivate your workouts.
Fitbit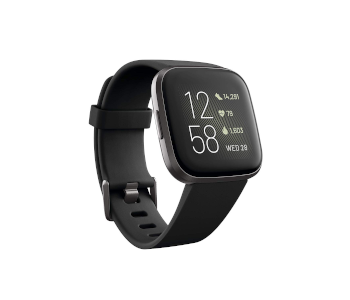 FITBIT VERSA 2
Original Price: $199
Black Friday Price: $148
The Fitbit Versa 2 is a health and fitness smartwatch that monitors your activities, heart rate, and sleep. It also connects with Alexa, so you can get quick access to info, set timers or alarms, control your smart home devices, and check the weather through the sound of your voice. Moreover, it can play music from your Spotify app, Pandora stations, and Deezer playlists.
The Versa 2 allows you to live your best life by giving you all-day motivation. It helps you stay focused on your fitness goals with reminders to move, health trends, insights, and more. It also features a 24/7 heart rate tracking. Furthermore, it helps you develop better sleep habits by tracking the quality of your sleep and giving you insights about your night.
The Fitbit fitness tracker has a larger display and an Always-On-Display option, so your information is only one quick glance away. It allows you to keep an eye on your real-time pace and distance by connecting to your phone's GPS. You can also choose from 15+ goal-based exercise modes and fit in more fitness with on-screen coaching and workouts.
This Black Friday, you can get as much as 25% discount on Versa 2. Take this chance to stand out and do almost everything from the convenience of your watch.
Samsung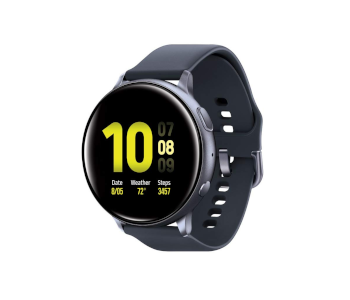 SAMSUNG GALAXY WATCH ACTIVE 2
Original Price: $279
Black Friday Price: $229
The Samsung Galaxy Watch Active 2 gives you better insights to reach your fitness goals. It automatically tracks your activities and manually monitors additional exercises, so you can achieve more. You can get actionable insights from everything, including your steps, calories, and heart rate.
The Galaxy Watch Active 2 comes in aluminum or stainless steel and a variety of bands, finishes, and watch faces to match your outfit. It is also lightweight, so you can wear it comfortably. Additionally, its battery is built for endurance. It can go for more than a day on a single charge.
The Samsung Galaxy Watch Active 2 is packed with features that help you learn and achieve more. It has a built-in sleep tracker that offers valuable insights on how to get better night's sleep and an integrated Calm app that monitors your stress level and helps you to recenter. It also helps ensure your heart rate is where you want it and alerts if a low or high heart rate is detected.
The best Black Friday deals on Samsung Galaxy Watch Active 2 helps you save as much as $50. Take this chance to power up your workouts and achieve your fitness goals.
Garmin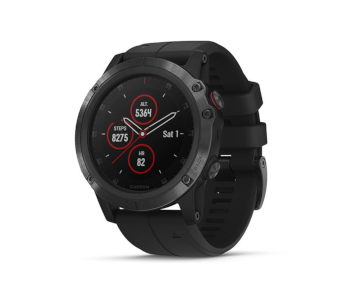 GARMIN FENIX 5X PLUS SMARTWATCH & FITNESS TRACKER
Original Price: $799
Black Friday Price: $599
The Garmin Fenix 5X Plus is the ultimate multisport GPS smartwatch. It estimates your heart rate and includes colored TOPO maps to help you find and follow the best paths during your runs. Its rugged design makes it fit for any adventure.
Fenix 5X Plus is packed with sophisticated training features to help monitor your performance. It has a wrist-based Pulse Ox Acclimation sensor that monitors your estimates blood oxygen saturation levels. It also boasts a multinetwork satellite reception that tracks more challenging environments than GPS alone.
The Garmin watch and fitness tracker helps you keep pace with your active lifestyle. It can store up to 500 tracks to get you pumped up for a race or intense workout. It also features the Garmin Pay contactless payment solution, so you can pay for your purchases without bringing cash or cards. Moreover, it can last up to 20 days in smartwatch mode and 13 hours in GPS mode with music.
If you want the ultimate multisport on-wrist trainer, the Garmin Fenix 5X Plus is here. Get a 25% discount or $200 savings when you purchase the fitness tracker this Black Friday.
Xiaomi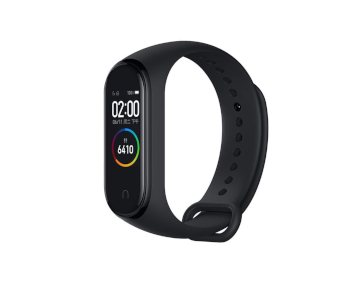 XIAOMI MI BAND 4
Original Price: $69
Black Friday Price: $34
The Xiaomi Mi Band 4 is a budget fitness tracker packed with useful features that help improve your health habits. It comes with a simple black band and an unassuming case, which makes it more generic-looking. However, it does have more exercise profiles and a rock-bottom price, so you get the best value for your money.
The Band 4 helps you step up and live more with a full-color display, heart rate monitor, and activity tracker. It can also last up to 20 days on a single charge and is water-resistant. Moreover, it keeps your hands free as you keep up with your life. You can instantly view texts, calls, music in play, and notifications on its AMOLED touch display.
This Black Friday, the Xiaomi Mi Band 4 can be your personal trainer in achieving your fitness goals. The best deals allow you to save as much as 50%.
Other Notable Fitness Tracker Brands