6 Best Gaming Earbuds of 2019
3D Insider is ad supported and earns money from clicks, commissions from sales, and other ways.
When it comes to enjoying games, everyone has their own preferences. There are those who prefer to keep their gaming at home and others who prefer on-the-go gaming. Some people play for the sake of competition and only enjoy multiplayer games while others play to meet new characters and explore new worlds in 100-hour, single-player games.
Personal preferences also extend to when picking sound equipment for gaming. Most people prefer having over-ear headphones or headsets. But there are also those who are not quite sold on such products and instead prefer a pair of in-ear headphones or earbuds. If that last sentence sounds a lot like you, then you've come to the right place.
With this guide, we're here to help you shop for the best gaming earbuds on the market. Although not exactly marketed as "gaming earbuds," all the products listed here are the best ones available not just for gaming purposes, but also for listening to music and watching movies, so you get the full package.
Budget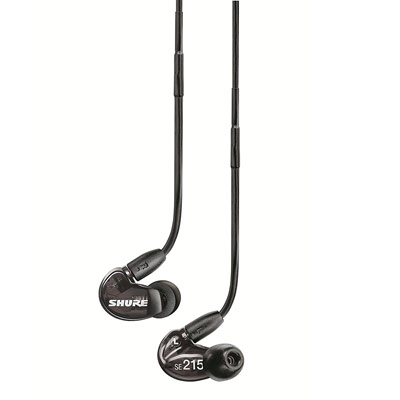 Shure SE215
4.4/5.0
1.06 oz
22 Hz – 17.5 kHz
Detachable and replaceable cable. Superb noise isolation.
Check Amazon
Best Value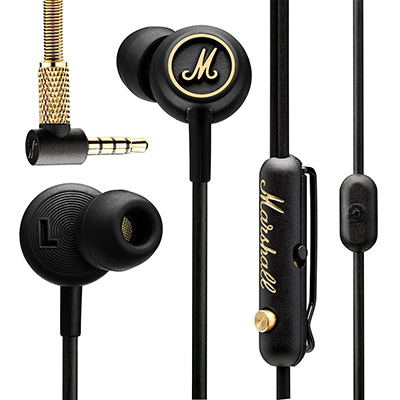 Marshall Mode EQ
4.2/5.0
0.71 oz
20 Hz – 20 kHz
Convenient in-line controller and great sound quality.
Check Amazon
Top Pick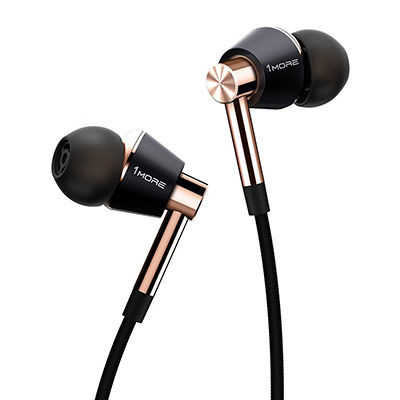 1MORE E1001
4.5/5.0
0.63 oz
20 Hz – 40 kHz
Durable cable, metal earpieces, and well-balanced sound.
Check Amazon
If you want earbuds that are actually being marketed for gaming … well, you don't have many choices on the market. The only ones that might be worth buying are the Razer Hammerhead Pro V2 and the Mad Catz ES Pro 1. Both products are seriously underpowered, even when compared to our budget pick here, so we don't really recommend them.
Best Gaming Earbuds Comparison Table
Benefits of Gaming Earbuds
Ideal for on-the-go gaming
More freedom to move around
Hear the world around you
1. 1MORE E1001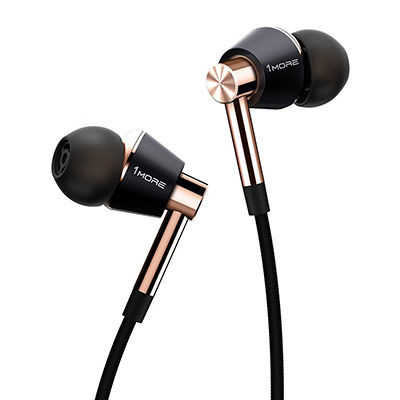 View on Amazon
Editor's Rating: 4.5/5
The hype is real. From the packaging to the build quality, everything about the 1MORE E1001 screams premium. It's almost criminal that you can get it for less than $100. The E1001 is a THX certified pair of earbuds with triple drivers, composed of a dynamic driver and dual balanced armature drivers.
The earpieces are made of metal and come with ergonomically optimized ear tips, with the option to select from eight sets of ear tips out of the box. The E1001 is built to last. In addition to its metal earpieces, it has a Kevlar-enforced cable with easy-to-reach in-line controls. However, the other half of the cable is made of rubber and the cable, overall, is not exactly tangle-free as advertised.
The E1001 has a well-balanced sound quality and a rich bass. Compared to higher-end earphones sitting way above $300, the E1001 might not stand out. But compared to other products under $100, you'd be hard-pressed to find anything with a more balanced and clearer sound. Although it lacks active noise-canceling, the E1001 does a good job at noise isolation, thanks to the excellent seal on the earpieces, giving you an uncompromised sound experience while gaming.
Overall, the E1001 is a fantastic pair of earphones. It offers a perfect mix of sound quality, durability, and affordability. It's easily one of the best gaming earbuds you can get without coughing up an absurd amount of money as you would with ultra-premium earphones.


Tech Specs
Frequency: 20 Hz – 40 kHz
Mic: Yes
Noise Canceling: No
Weight: 0.63 oz
The Pros
Well-balanced sound
Metal earpieces
Durable cable
Ergonomic design
Includes 8 sets of ear tips
The Cons
Cable is not tangle-free as advertised
2. Marshall Mode EQ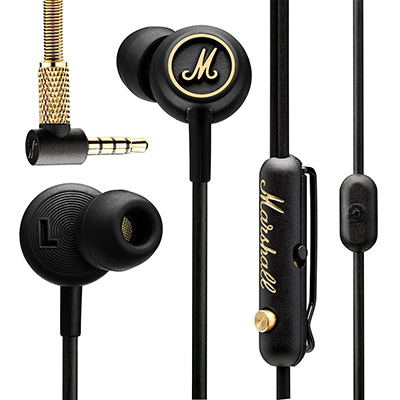 View on Amazon
Editor's Rating: 4.2/5
If the real reason you're shopping for gaming earbuds is that you can't afford to spend more than $20 on a gaming accessory, then head straight for the Panasonic ErgoFit, which offers great value at a ridiculously low price point. Forget about all those cheap Chinese copycats promising to be on the same level as popular high-end earphones.
But for those who are willing to extend their budget to around $60, the Marshall Mode EQ is the best budget option on the market. It's a quality pair of earbuds with two sound profiles: one for a bass-heavy sound (EQ I) and one with more focus on mids and highs (EQ II). In both cases, the sound comes out great and with very little distortion.
The Mode EQ has well-constructed earpieces with angled ear tips that feel comfortable in the ears even during extended gaming sessions. The tangle-resistant cable, which ends with a 3.5-millimeter jack, is durable and has just the right length. It has a clipped in-line controller. The main button, conveniently, can be used to answer and end phone calls as well as play, pause, fast forward, and rewind tracks. However, the in-line control is missing volume buttons, a puzzling design choice.
In all, the Mode EQ is the first product you should check out when shopping for the best budget gaming earbuds. It has great sound quality with a nice bass and comes with earpieces that fit smoothly in ears. Though not as durable as the 1MORE E1001, the Mode EQ holds up well when given the proper care.


Tech Specs
Frequency: 20 Hz – 20 kHz
Mic: Yes
Noise Canceling: No
Weight: 0.71 oz
The Pros
Classy design
Great sound quality
Tangle-resistant cable
Convenient in-line controller
Dual sound profile
The Cons
No in-line volume control
Subpar noise isolation
3. Shure SE215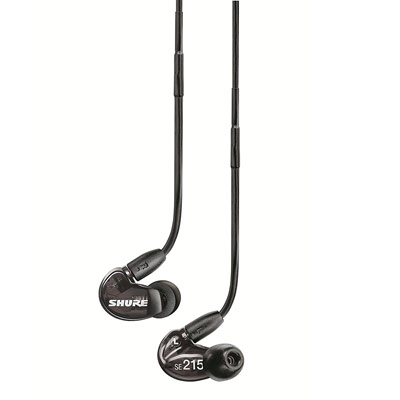 View on Amazon
Editor's Rating: 4.4/5
A lot of people assume earbuds don't offer long-term value and are merely one-year rentals. That's one of the chief reasons most people are unwilling to spend over $50 on a pair of earbuds. But while earbuds are certainly more fragile than over-ear headphones, there are products that do offer outstanding durability and long-term value.
The Shure SE215 is one such product. It's a durable pair of earbuds with an understated design. Although the earpieces can be uncomfortable at first due to their design, the SE215 is extremely comfortable to wear once you get used to it, making it a perfect choice for gaming marathons. It has a Kevlar-coated cable and comes with in-line controls. The cable is detachable, which allows you to replace it with a new cable in case the original gets damaged, therefore extending the lifespan of the product.
The SE215 comes in different colors, including black and blue, and includes multiple sets of ear tip sleeves, allowing you to pick a more secure and comfortable setup. In addition, Shure includes a zippered case in the package. The company also offers a Bluetooth enabled SE215, but don't go for that one unless you game on smartphones or tablets exclusively.
As expected from a Shure product, the SE215 offers excellent sound quality with superb noise isolation. It has a clear and well-rounded sound and comes with deep bass. In all, the SE215 is a durable, well-constructed pair of earbuds that delivers long-term value for a reasonable price. When it comes to overall toughness, not many products under $100 come close to the SE215.


Tech Specs
Frequency: 22 Hz – 17.5 kHz
Mic: Yes
Noise Canceling: No
Weight: 1.06 oz
The Pros
Great sound quality
Deep bass
Tough construction
Detachable and replaceable cable
Superb noise isolation
The Cons
Cable is not tangle-free
Uncomfortable to wear in the beginning
4. Klipsch R6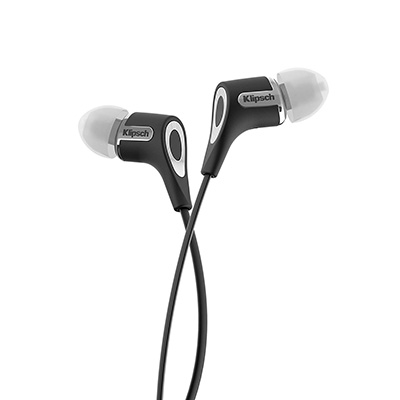 View on Amazon
Editor's Rating: 4.0/5
Klipsch is an American company with over 60 years of experience in the industry. The Indiana-based company offers an extensive lineup of audio equipment, from home theater systems to headphones, all of which come with exceptional quality – a distinction the Klipsch R6 also carries.
The R6 are earbuds that come with Klipsch's patented oval-shaped ear tips, which offer more comfort and a more natural fit in the ears, making them feel less intrusive, especially when worn for extended periods. The earpieces are connected to a flat, tangle-resistant cable, saving you from having to constantly deal with a messy cable while gaming. Just like the Shure SE215, the R6 includes multiple sets of ear tips with different sizes, along with a zippered carrying case.
There are several versions of the R6. The default model is strictly a pair of earbuds, with no mic and no in-line controls. The R6i model includes an in-line control while the R6m model has a single-button remote and a mic. In all cases except with the R6m, you have the option to choose either a black or a white finish. (For the white R6m, you will have to get the product straight from the manufacturer.)
When it comes to sound quality, the R6 is well-rounded and has a booming bass, although it falls a bit short at matching the Marshall Mode EQ, which sells for a similar price, in terms of overall sound. But on the other hand, the R6 has better noise isolation than the Mode EQ, making it the more ideal budget choice for those who prefer a relatively more distraction-free gaming setup.
If you want a pair of budget gaming earbuds that offers an ergonomic and comfortable design with an excellent seal and comes with a balanced sound, the R6 is for you. It sells for around $50, with the mic-equipped R6m model going for around $80.


Tech Specs
Frequency: 10 Hz – 19 kHz
Mic: No
Noise Canceling: No
Weight: 0.47 oz
The Pros
Booming bass
Flat, tangle-resistant cable
Ergonomic oval-shaped ear tips
Great noise isolation
Includes carrying case and multiple ear tip sizes
The Cons
No mic
No in-line controller
5. Focal Sphear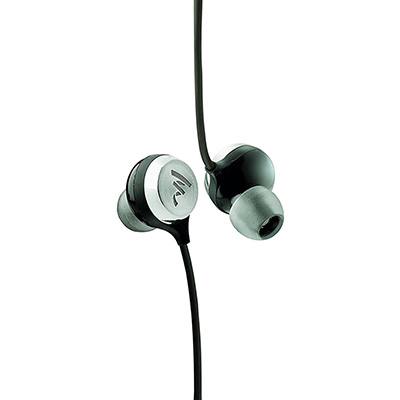 View on Amazon
Editor's Rating: 4.1/5
France-based Focal is probably not the first brand on your mind when you decided to shop for in-ear headphones for gaming purposes. After all, the company is more known for its home speakers and automobile speakers. But with the Focal Sphear, the French outfit proves that it can also produce small-scale sound equipment with excellent quality.
The Sphear are earbuds with round earpieces, each equipped with an angled ear tip for maximum comfort. It has an open design, with the Focal logo on the earpieces featuring a mesh design. Compared to the other earbuds on this list, the Sphear is less durable, coming in with a plastic build and a rather flimsy cable. In addition, it has subpar noise isolation, making it not suitable for those who want a more peaceful environment.
On the positive side, the Sphear delivers a superb sound quality, with clear mids and impressive highs. It has deep bass and can hold its own against some of the more popular $100 earbuds on the market. The Sphear includes an in-line controller, located in a perfect position on the cable. Sadly, the in-line controller doesn't have a volume control, with the lone button reserved for answering and ending calls and music playback.
Even though the Sphear is not on point when it comes to durability and noise isolation, it makes up its minuses in a big way by offering a fantastic overall sound quality. It's also comfortable to wear for long stretches and has a simple and discreet profile. After initially selling for about $150, the Sphear is now available for less than $100, making it even more attractive to consumers who are on a strict budget.


Tech Specs
Frequency: 20 Hz – 20 kHz
Mic: Yes
Noise Canceling: No
Weight: 0.53 oz
The Pros
Comfortable earpieces with angled tips
Great sound quality
Well-placed in-line control
Reasonable price
The Cons
So-so noise isolation
No volume control
Average build quality
6. Bose QuietComfort 20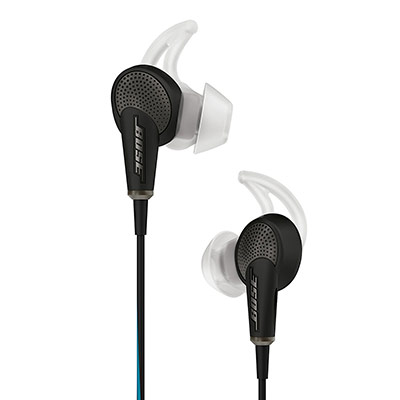 View on Amazon
Editor's Rating: 4.5/5
An American company with over 50 years of experience under its belt, Bose is known in the industry for its lineup of expensive audio equipment. The company is often a hit-and-miss with its headphones. But when it comes to noise-canceling headphones, the Massachusetts-based company is one the best in the business.
The Bose QuietComfort 20 are premium earbuds designed to block out background noise like a champ. Out of all the products included here in our guide to the best gaming earbuds, the QuietComfort 20 is the only one equipped with active noise-canceling technology. It has a couple of in-line controls: one is for the noise-canceling system while the other is a standard remote control. The noise-canceling dongle can go for a maximum of 16 hours on a single charge – a charging cable is included in the package.
Whether you're gaming on-the-go or at home, you can rely on the QuietComfort 20 to shut out the world around you. Even when someone is talking right next to you while you're gaming at home, you won't be able to hear them. Of course, not everyone wants to be oblivious all the time. In case you want to be aware of your surroundings again, you can easily turn off the noise-canceling feature.
Now, let's talk about the "Comfort" part in the product name. The QuietComfort 20 comes with ergonomically optimized ear tips – which are proprietary – designed to fit snugly and securely in your ears. With the hooked earpieces, you can enjoy on-the-go gaming on your smartphone without worrying about your earphones falling off. Bose includes three sets of ear tips, allowing you to find a more comfortable fit.
Optimized for smartphones, the QuietComfort 20 are premium earbuds that deliver an excellent sound experience – with or without the noise-canceling technology. It's expensive as hell, but you definitely get what you pay for.


Tech Specs
Frequency: 10 Hz – 20 kHz
Mic: Yes
Noise Canceling: Yes
Weight: 1.6 oz
The Pros
Active noise-canceling technology
Great sound quality
Comfortable proprietary ear tips
Noise-canceling can be easily turned off
Optimized for mobile devices
The Cons
Expensive
Heavier than other earbuds due to the in-line dongle