Best GPS Drone Trackers
3D Insider is ad supported and earns money from clicks, commissions from sales, and other ways.
"I can't tell where it was facing or turning to, whether it has crashed or is still in the air. I just don't know where it is!" These are infamous words that will be uttered by drone pilots at one point or another in different variations. A flyaway is often an eventuality even when monitoring your drone via FPV. In fact, 1 in 3 drone pilots experience flyaways.
A good drone will cost you quite a bit so it is understandable to see it as an investment, not just a toy. Drone enthusiasts need no convincing to see these tech toys as an asset. Losing one can be not only heartbreaking considering all the money, research, and emotional attachment you have to it, but it could interfere with your business if you use it for work purposes.
The most logical thing to do, knowing your little bird can go rogue, is to prevent losing your drone with a GPS tracker.
How to Prevent the Loss of Your Drone
An attachable GPS tracker will help you keep track of the drone. Using a GPS drone tracking device you can recover your drone by utilizing
Web based tracking systems
Apps on your smartphone
Manual pinging to find the coordinates of the craft.
There are advanced drones that have built-in GPS systems but detachable tracking devices are more popular. That's because built-in GPS trackers depend on having battery life. If your drone lands because of low battery power, then chances are your built-in GPS will be worthless. Batteries also often fall out during crashes.
With so many options to choose from, finding the right drone tracker for your drone can be a bit daunting. Here are the four most reliable attachable drone GPS trackers that will help you find your quadcopter after an accident.
#1 The Trackimo GPS Tracker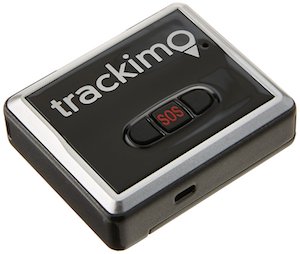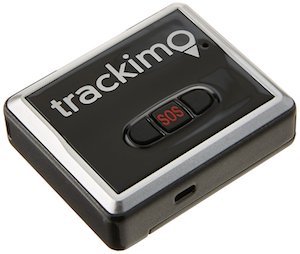 This is a highly popular drone tracker with a very lightweight construction. It is fitted with powerful and sophisticated features that will help you find your drones even in difficult settings. Using cellular networks as well as satellites, it will accurately relay the precise position of your drone whether in high or low altitude in real time.
You get a free app compatible with the device to install on your phone. The app allows you to monitor your drone's flight activity and data so you know exactly where the craft is. In case of a flyaway, Trackimo is able to send out alerts that can help you find the coordinates of the drone as you search for it. It also has web-based tracking that has worldwide coverage.
Interestingly, if you find yourself in an emergency while out flying your drone, you can use the SOS button on the device to send out your coordinates for rescue.


What You Will Love
It weighs just 40 grams (great for a quadcopter)
The waterproof case protects your drone even when it lands in water
It alerts you of low battery or if you are speeding
The Drawback
The only drawback comes in the battery of the device which needs to be constantly charged. You always need to have a backup battery.
#2 Marco Polo Drone Recovery System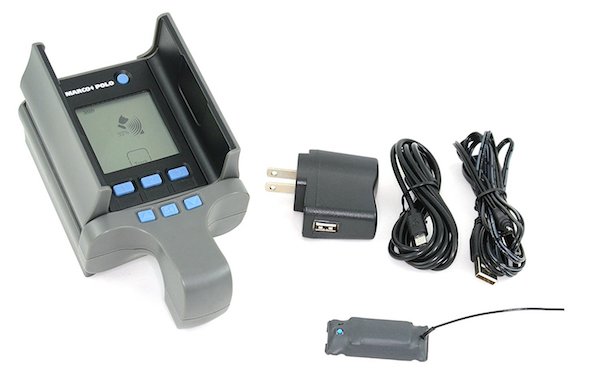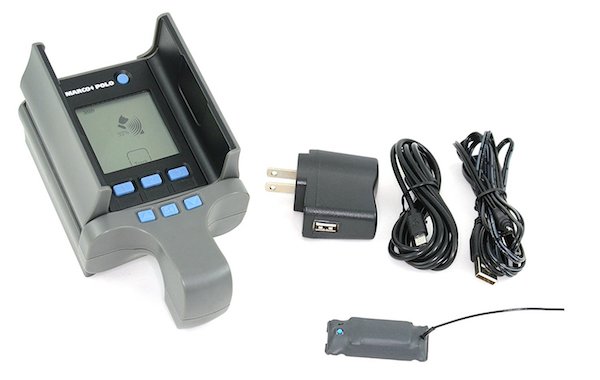 The Marco Polo drone recovery system is completely self-contained. It does not require a GPS or a cell phone connection to operate. This makes it ideal for remote areas. It does not interfere with the drone's RC radios since it is only active when search mode is enabled.
It can track drones from up to 2 miles away. You have up to 15 days to find your drone before the rechargeable lithium battery dies. It can operate in standby mode for up to 30 days. It will send its location every 5 seconds when activated and it gets more accurate as you approach closer.
The Marco Polo drone tracker is extremely small and able to be attached to even the smallest drones with a velcro strap.


What You Will Love
Super small transceiver is not much larger than a couple of quarters, which means it can fit on the smallest of drones.
Weighs just 12 grams
Can track for a 2 mile radius
Battery life of up to 15 days
Can track to within inches of the drone
No subscriptions or recurring charges
The Drawback
The drawback of the Marco Polo system is that it doesn't have an app to give you a map of your drone flying.
#3 The Flytrex Live 3G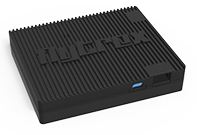 The Flytrex Live 3G is from the renowned Flytrex company, which has been building drone trackers for years. It is like a black box for your bird. Its strength lies in its ability to maintain a powerful signal despite the altitude. To achieve this it is fitted with a micro SIM card which is 3G compatible so you can receive the coordinates of the drone via cellular networks.
This product allows you to enjoy real-time flight telemetry. Seeing live data and flight activity as the drone flies is important as you can tell exactly where the crash site is. With integrated Google Maps, you will have directions to the location of the drone.
Not only will the Flytrex Live 3G track your drone, but it will also store information about the altitude, speed, and ascent of the drone, which will come in handy later.


What You Will Love
The 3G network coverage
Strong signal in high altitude
Automatic logs which you can use to find the drone
It can be powered directly by your drone's battery
The Drawback
Unfortunately, it takes technical skill to install the device including soldering wires onto the circuit board. If you have selected DJI drones that are compatible with the CAN BUS adapter then you will be saved the soldering process.
#4 The TK 102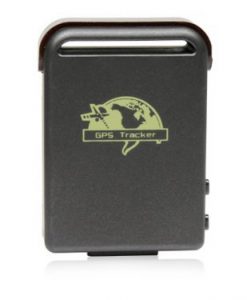 From the size to the price, this is a worthwhile investment for your drone. It works with a GSM SIM card and requires a cellular network connection to track the drone.
Interestingly, giving the GSM SIM a call will help you find its coordinates. It will send you a text message, with the latitudes and longitudes coordinates and even Google directions giving you the precise location of your drone.


What You Will Love
It is compatible with all drones and quadcopters
It is very affordable
It is small and lightweight
A call to the SIM card will get you the coordinates immediately
#5 The TrackR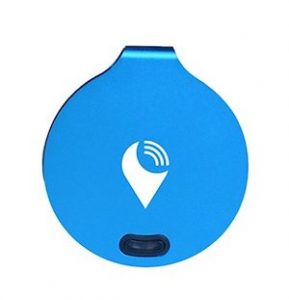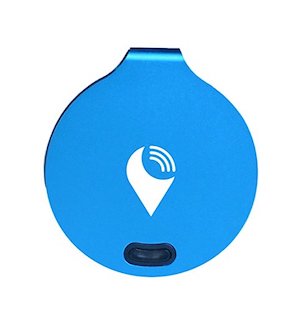 This is a versatile tracking device that was originally designed to track valuables and even smartphones. Interestingly, as a drone tracker, it works amazingly using Bluetooth UAV.
The TrackR comes with a free app that is available for both Android and iPhone. When the drone and the Trackr are out of each other's range, an alarm will go off so you can manually search for the drone.


What You Will Love
You do not have to recharge it daily as the cell needs replacing once a year
It is super small
It is versatile in use so you can use it on most of your valuables
The Drawback
This is not a GPS tracker so you can expect to do some working towards the direction you believe the drone to be. In fact, you have to get to at least 100 feet of your bird to enjoy this tracker's help.
Conclusion
Losing your drone is a horrible feeling. But you will feel better if you have a way to recover it. Instead of printing out fliers and spreading the word via social media, why not just get a drone tracker for your flying companion. You will find it faster with a GPS tracker and be able to protect the investment that you made in your drone.