Best Graphics Card for Black Friday (AMD, Nvidia RTX, MSI)
3D Insider is ad supported and earns money from clicks and other ways.
When you are building a gaming PC, there is a good chance that the graphics card is usually the most expensive part. Getting that card that you have been keeping an eye on at a handsomely discounted price is definitely going to save you a lot. You can even spend the money that you saved for upgraded hardware like a good quality mechanical keyboard.
So, if you are thinking that you can get the graphics card of your dreams by taking advantage of these deals, then you are in the right place. We scoured the internet and found some of the best deals on the best cards in the market.
Here are the best Black Friday graphics card deals:
RTX 20 SERIES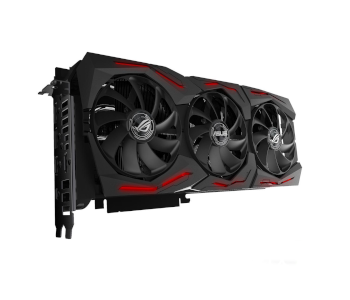 Nvidia's RTX series is the most powerful consumer graphics card ever made. The difference between these cards and older generations is that the RTX series comes with technology that significantly improves lighting effects with the ray-tracing effect. This power also means that these cards are also one of the most expensive, that's why getting them at a discount during Black Friday is somewhat a big deal.
Apart from Nvidia's ray tracing technology, the cards also come with DLSS or Deep Learning Super Sampling, which uses AI to improve your framerates while running higher graphics quality in games. This allows you to play graphics-intensive games without affecting performance.
ASUS ROG STRIX GEFORCE RTX 2080 TI GRAPHICS CARD
Original Price: $1,259
Black Friday Price: $1,149
This is Asus' flagship graphics card, and one of the most expensive RTX 2080 Ti out there. This is the card to use if you are looking to play games at 4K resolution at the highest framerates and graphics settings.
EVGA GEFORCE RTX 2080 SUPER XC GAMING GRAPHICS CARD
Original Price: $749
Black Friday Price: $699
If you can't shell out for the RTX 2080 Ti, this is the next best option that will allow you to run games in 4K resolution at 60 frames per second. It is also a great card to run if you are looking to play games in 1440p monitors at higher framerates.
MSI GEFORCE RTX 2080 GRAPHICS CARD
Original Price: $644
Black Friday Price: $609
Performance-wise, this has a similar performance to reference cards with some extra tweaks.
GIGABYTE GEFORCE RTX 2070 SUPER GAMING OC GRAPHICS CARD
Original Price: $549
Black Friday Price: $519
The RTX 2070 is a powerful midrange card that can deliver excellent performance while playing the latest games. It may not give you a solid display in 4K 60fps, but it will provide you with more than enough power for 1080p 144+fps gaming.
GTX 16 SERIES
The GTX 16 series is a mid-range graphics card that is an excellent alternative to older generation units. It does not come with the RTX's ray tracing and DLSS technology but still offers decent performance so you can run the latest games at medium to high graphics quality.
MSI GEFORCE GTX 1650 GAMING X 4GB GRAPHICS CARD
Original Price: $199
Black Friday Price: $154
This is a decent card, and in its price range, makes it the perfect one to use for 1080p gaming.
GTX 10 SERIES
ZOTAC GEFORCE GTX 1060 6GB GRAPHICS CARD
Original Price: $229
Black Friday Price: $199
This is a much older card but still delivers an excellent 1080p gaming performance. Getting it at a discount is an absolute deal.
AMD RX 5700 SERIES
ASROCK RADEON RX 5700 XT CHALLENGER D OC GRAPHICS CARD
Original Price: $379
Black Friday Price: $369
The RX 5700 is AMD's most powerful graphics card. While it may not compare directly to Nvidia's RTX 2080's it still puts out decent performance for 1440p gaming. AMD cards, though, are of excellent value since they come with higher performance for their price.
AMD RX 500 SERIES
SAPPHIRE RADEON PULSE RX 590 8GB GRAPHICS CARD
Original Price: $199
Black Friday Price: $179
The RX 590 is a great value graphics card, especially if you look at the performance to price ratio. It can handle games at 1080p effortlessly and is one of the most popular cards that gamers use for their rigs.
XFX AMD RADEON RX 580 GTS BLACK EDITION 8GB GRAPHICS CARD
Original Price: $219
Black Friday Price: $169
If there is a value pick for graphics cards, it is the AMD RX 580. It can provide you with outstanding performance in 1080p, and can easily handle 1440p or even VR games. This version is one of the best ones since it has been overclocked out of the box.