Best Headphones Under $300
3D Insider is ad supported and earns money from clicks, commissions from sales, and other ways.
Are you looking for the best headphones under $300, but with such a big budget can't find anything that matches your requirements? In this buyer's guide, we have come up with a list of good choices that can help you make a purchase. Our research has ended up with a list of 11 options that are all competitive in their own unique way.
Budget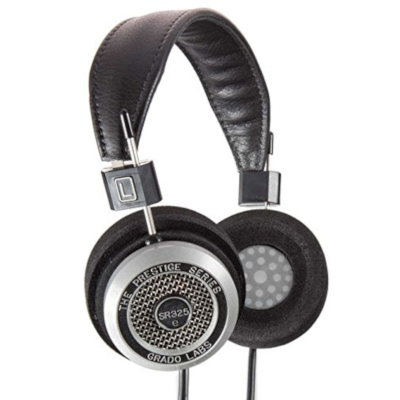 Grado Prestige Series SR325e
4.6/5.0
Weight: 12.64 ounces
Wireless: No
Lightweight and comfortable.
Check Amazon
Best Value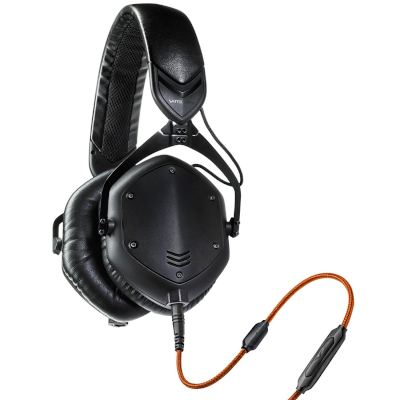 V-MODA Crossfade M-100
4.8/5.0
Weight: 40 ounces
Wireless: No
Very durable and comfortable.
Check Amazon
Top Pick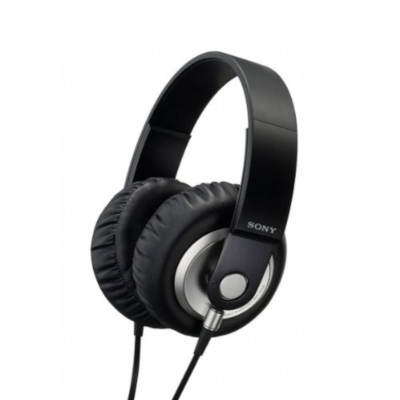 Sony MDR-XB500
4.9/5.0
Weight: 6.6 ounces
Wireless: No
Has an amazing audio quality.
Check Amazon
We have created a buying factors list to give insight into how to choose your headphones. This list provides ideas about what features you should be paying attention to. Understanding headphone features ensure you can end up with the product you'll be happy to use on a daily basis.
We are confident that by the end of this buyer's guide you'll have a significantly better understanding of how to choose headphones that match your requirements. Our goal is to help first-time buyers and experienced people alike.
Buying factors to consider
Audio quality
Bluetooth
Comfort
Brand
Noise canceling
Durability
Top 11 Best Headphones Under $300
1. Sony MDR-XB500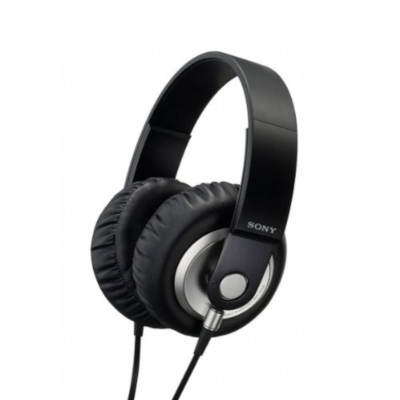 View on Amazon
Editor's Rating: 4.9/5.0
Sony is a brand that has industry-leading products across a variety of product categories in the electronics market. Their headphones are typically high performers in their respective price brackets and the Sony MDR-XB500 is one of those special headphones. They come with a number of key features that sets them apart from the rest of the marketplace.
It's a closed back design, which means noise isolation is superb but ventilation in and out of the earcups can be problematic over long periods of use. Noise isolation leads to better overall audio quality when in a noisy environment.
The huge ear cushions are visually striking and add to the comfort of using the headphones. You can wear them for hours without the feeling of having to take a break due to a lack of comfort. The headband is easily adjustable, but does lack cushion underneath – this can be uncomfortable for some.
The 4-24,000 Hz frequency range is impressive, to say the least, and the 40mm extra bass audio drivers are some of the best for the price range. Even those among you with the strictest of standards will love the quality that's offered here.
The build quality of the product could be better as mentioned to improve the durability and the plastic nature of a few components. However, the earcups make up for it to a certain extent. The noise isolation could also use some work if the product is to be used in noisy locations.
To summarize, the Sony MDR-XB500 might not deliver the best durability and the most impressive build quality, but when it comes to audio it's hard to beat. After all, headphones are about the quality of the audio and this product is in a class of its own.


Tech Specs
Weight: 6.6 ounces
Wireless: No
Cable length: 1.2m
The Pros
Amazing audio quality
Comfortable earcups
Industry leading brand
The Cons
Build quality could be better
Lack of cushioning under headband
2. Sennheiser HD 630VB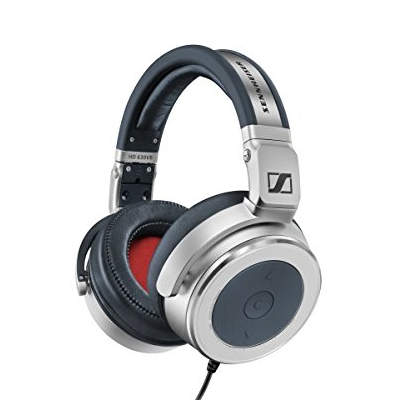 View on Amazon
Editor's Rating: 4.8/5.0
The Sennheiser HD 630VB is one of the top performing Sennheiser products that will put a smile on the faces of audio enthusiasts. An ergonomic design is used that provides comfort and the feel oozes of premium materials. You're getting a number of well-implemented features here that allows this product to make this list of the best headphones under $300.
These headphones also feature a closed-back design, which means noise isolation is excellent. This can be helpful on public transport during your travels. The earcups are large and will fit your entire ear. The total weight is only 400g, which contributes to a more comfortable feel to the product. The aluminum-based materials are light and that allows the product to keep the weight down.
The in-line microphone allows you to use this product as a gaming headset or make calls. It's an omni-directional microphone and overall has a decent level of quality. A number of remote controls are present that allow it to be used without having to constantly touch the audio emitting device. For example, the earcups have volume and call controls in a convenient manner.
There are a few drawbacks that should be understood before making the choice to buy. The closed back nature can lead to a lack of ventilation and moisture build-up within the earcups. Furthermore, they are not wireless, which can be a deal breaker for some buyers.
To conclude, the Sennheiser HD 630VB is an excellent option that offers immersive audio, a microphone, convenient buttons, and a premium aluminum based build. The accuracy of the audio reproduction is what will impress you from the start.


Tech Specs
Weight: 14.1 ounces
Wireless: No
Cable length: 1.2m
The Pros
Comfortable
Premium aluminum build
Only 400g
The Cons
Not wireless
Has the drawbacks of a closed back design
3. V-MODA Crossfade M-100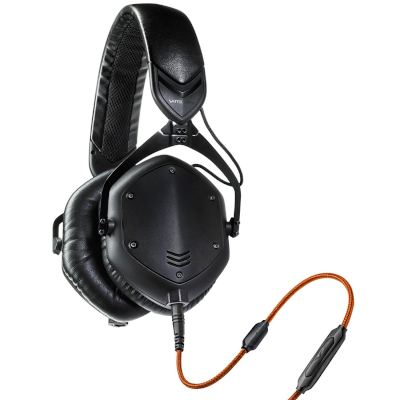 View on Amazon
Editor's Rating: 4.8/5.0
V-MODA is a well-known audio brand that has recognition for creating some truly stellar products and the Crossfade M-100 is one of them. It has already sold many units and the overwhelming response from the marketplace is positive. The array of premium features will be much appreciated by any buyer.
The military-level durability is one of the highlights as all elements of the design have been reinforced. The STEELFLEX headband comes with a vegan leather cover, which has a much higher level of strength than competing plastic headbands. The exoskeleton form-fitting case has a steel frame and the cable can withstand over a million bends. The combination is a long lasting product that will not breakdown when you least expect it.
The award-winning sound is delivered by a 50 millimeter dual-diaphragm driver that is quality tested at 6 different frequencies. This ensures the overall quality is excellent and capable of delivering a superb experience that is worth the price point.
The comfort is excellent as the lightweight materials combine with memory foam. The end result is one that allows you to wear the headphones on a daily basis without it becoming a cumbersome experience.
However, there is also a drawback that is worth noting. You'll find them a bother to wear around the neck when you want to relax from the audio. This might not be a problem if you don't have the habit of placing the headphones around your neck.
To summarize, the V-MODA Crossfade M-100 is a solid choice for individuals that are interested in getting a number of well-implemented features. The comfort is of the highest standard and the audio quality has even won awards. The array of features fully justifies the premium price tag of this product.


Tech Specs
Weight: 40 ounces
Wireless: No
Cable length: 1.2m
The Pros
Award winning audio
Very durable
Comfortable for everyday use
The Cons
Not comfortable to wear around the neck
4. Audio-Technica ATH-MSR7NC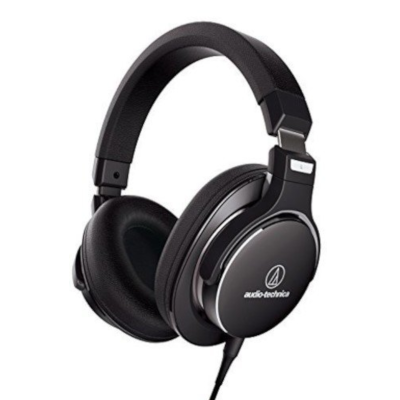 View on Amazon
Editor's Rating: 4.7/5.0
Audio-Technica is one of those audio brands that consistently delivers excellent performance. The black design has a number of well-executed features that makes this a solid purchase for those looking to upgrade to audiophile headphones.
The large earcups are immediately evident and the oversized design means you'll enjoy a comfortable fit. However, the bulky fit might be more suited for home use rather than walking around with them. The earcups contain 45mm True Motion Drivers that deliver exceptional audio performance. The highly responsive diaphragm and lightweight voice coil combine to create an unforgettable audio experience.
Noise canceling technology is implemented with active and passive modes. These features do a great job of eliminating sounds that could potentially interfere with the quality of your audio experience. It offers 360 degree omnidirectional noise cancelation, which means it is active in all directions.
One of the key strengths of this product is the mix of a wireless and wired mode. The wireless mode has over 30 hours of battery life that is great for long journeys. When opting for wired mode the cable is 1.2m long and there is also a smartphone compatible one – it seems like the creators have thought of everything.
The design is comfortable, but slightly bulky and that may be frustrating for some users. Also the noise isolation could be better when in noisy environments. However, these setbacks are just a few minor considerations when you consider the overall quality of the product.
To summarize, the Audio-Technica ATH-MSR7NC combines excellent audio with comfort in a remarkable way. You'll love to use this personal audio solution regardless of what music you're playing.


Tech Specs
Weight: 33.6 ounces
Wireless: Yes
Battery life: 30 hours
The Pros
30 hours battery life
Excellent audio
Comfortable design
The Cons
Bulky
Noise isolation could be better
5. Sony MDR1A Premium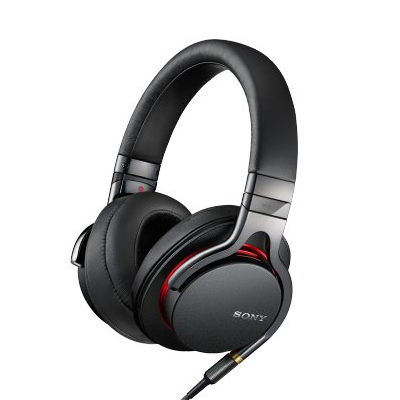 View on Amazon
Editor's Rating: 4.7/5.0
These Sony headphones have a lot of attractive features that make this purchase a no-brainer if you have the budget. The premium based design looks cool and you'll love the materials used to create the build. The Sony fans among you will enjoy another great addition to their headphone line-up.
The exceptional sound is created by aluminum coated liquid crystal polymer drivers. The frequency range is mind blowing at 3 Hz to 100K Hz, which cannot be matched by other entries on this list. The wide range ensures audio reproduction is highly detailed and accurate – you have to hear it to believe it!
These headphones have a bulky design, which means it is evident they are designed for indoor use. Fortunately, the ergonomics of the design are excellent and you'll feel comfortable wearing them for multiple hours at a time. The earcups and headband have a level of flexibility that allows you to enjoy the fit even more.
A 1.2m cable is included and an in-line microphone, which is comfortable to use. The distance along the wire is excellent so that your mouth is naturally positioned without having to lift up the wire. Also a soft pouch is added where you can store the headphones and all accessories in a convenient manner.
A drawback of the product is that there is a lack of low-end control and the vocals sound insubstantial. However, these do not overshadow the positive aspects of this amazing Sony product.
Overall, the Sony MDR1A Premium headphones offer a nice balance of features and exceptional audio that has one of the best frequency ranges in the business. The detail of the sound will blow your mind and it is worth the premium price point. Just keep in mind that the bulkiness and the wired nature means they are not practical for outdoor use.


Tech Specs
Weight: 38.4 ounces
Wireless: No
Cable length: 1.2m
The Pros
Wide frequency range
Superb comfort
Nice soft pouch
The Cons
Bulky design
Lack of low end control
6. Grado Prestige Series SR325e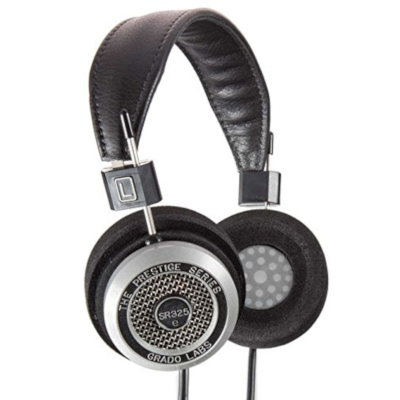 View on Amazon
Editor's Rating: 4.6/5.0
The Grado Prestige Series SR325e has a number of positive aspects and very little downside. The design has a thing headband with soft padding on the underside for comfort. The earcups are large and can fit the entire ear, which means no pressure on the ear itself will be exerted. They can rotate 360 degrees allowing the construction to be crank-free.
This product has awesome audio performance that comes with a boosted bass experience. The bass lovers among you will quickly appreciate the level of bass that has been implemented here. You can enjoy impactful music that will be unlike the majority of headphones out there on the marketplace.
Furthermore, the wide frequency range has great accuracy at all tones leading to accuracy and clarity. The audio drivers have been finely tuned to create excellent audio representation that almost sounds like the real thing. Regardless what other headphones you're coming from you'll love the Gardo SR325e.
It's hard to find any negatives with this remarkable Grado product, but you could say the bass boosted experience could be too much for those that are looking for a natural sound.
To conclude, the Grado Prestige Series SR325e delivers powerful audio that can be relied upon for a long time to come. The combination of a comfortable design and superb audio means you're getting a competitive package that's one of the best in the under $300 category.


Tech Specs
Weight: 12.64 ounces
Wireless: No
Cable length: 1.7m
The Pros
Lightweight
Comfortable
Excellent bass
The Cons
Buyers not looking for boosted bass might feel overwhelmed here
7. Beats Studio Wireless Over-Ear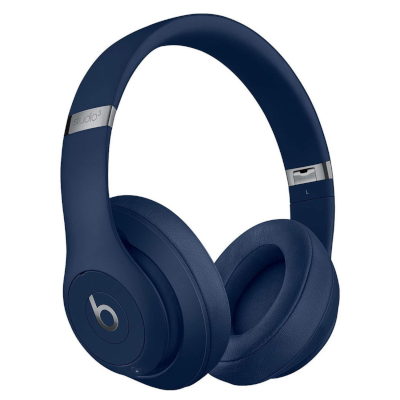 View on Amazon
Editor's Rating: 4.5/5.0
The Beats line of products are known for their superb level of bass implementation. A number of colors are available with this product, which includes: blue, black, titanium, gold, metallic sky, and white. You can select the color that best matches your preferences – just keep in mind that different colors vary in price.
These are wireless Bluetooth enabled headphones that come with a 12 hours battery life and 30 foot range. Therefore, they are ideal to take when traveling or simply going to work on public transport. The cool looking design is appealing and a fashion statement for some.
A microphone is included, which allows hands-free calls to be taken. Also the noise canceling feature helps hear the audio in noisy environments. This can be turned on and off as you see fit. The product packaging includes a 3.5mm audio cable, USB 2.0 cable, and hard shell carrying case.
A drawback of this product is that they are too pricey for the overall quality. The rechargeable battery can die over time and the clarity of the audio quality might not be as good compared with a few of the other entries – however, for most this difference will not be easily noticeable.
To conclude, the Beats Studio Wireless provides a Bluetooth solution at the premium end of the price scale that's competitive. They look great and have a design that's easy on the eyes. It's a great option to have for those who like to enjoy a personal audio solution outdoors.


Tech Specs
Weight: 44.8 ounces
Wireless: Yes
Battery life: 12 hours
The Pros
12 hours of battery life
A choice of colors
Visually appealing
Solid audio
The Cons
Pricey for the overall quality
Battery dies over time
8. Bose SoundLink around-ear wireless headphones II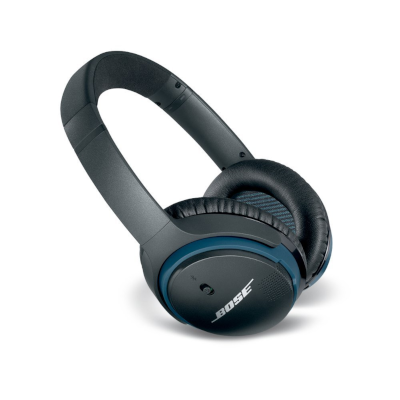 View on Amazon
Editor's Rating: 4.4/5.0
Are you in the market for premium wireless headphones from one of the best audio brands in the world? Then you'll appreciate these Bose SoundLink II with a minimalist design that's excellent for taking them on the road. The color choices include black and white.
The Bluetooth connectivity provides up to 15 hours of play and a 9 m (30 feet) range. The long battery life means you can use these for the majority of the day without running out of power. Dual connectivity is available so you can switch between two devices.
The audio quality is exceptional at any volume level as it's clear and accurate. You can now enjoy premium level music while on the move – no compromise is required. A sleek protective case is also included that allows this compact product to be stored while not in use.
Convenient controls are available on the earcups that allow the volume level and microphone to be controlled. Therefore, you do not have to reach for your audio emitting device. This convenience makes the Bose SoundLink II a practical experience.
To summarize, the Bose SoundLink II is one of the best wireless headphones on the marketplace. The sleek and classy looking design is an excellent travel companion whether you're going to work or traveling on holiday.


Tech Specs
Weight: 6.88 ounces
Wireless: Yes
Battery life: 15 hours
The Pros
15 hours battery life
Comfortable
Excellent audio
The Cons
Can feel warm over time
The ActiveEQ may lead to an artificial sound
9. Beyerdynamic DT 990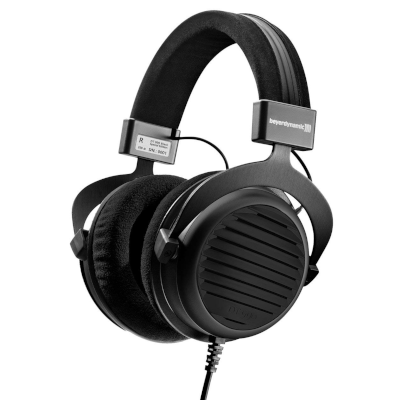 View on Amazon
Editor's Rating: 4.4/5.0
Are you looking for a product that has been thoroughly tested and is appreciated by music lovers? Then you'll be interested in the Beyerdynamic DT 990 as it's one of the best offerings in the market when you consider the price. The mix of well-implemented features means you are going to have a hard time locating a better product.
The build is solid and the product is "Made in Germany". Therefore, you can rely on years of durability that will not give out in a short period of time. The design is comfortable to wear which means you can enjoy hours of music without feeling the need to take a break.
It's a comfortable design that has excellent earcups and a headband that is highly adjustable. The ergonomic design is bulky, which means it is not ideal to be used for outdoors. However, for home use it is the perfect personal audio device that allows you to tune out the household.
The frequency range is 5 – 35,000 Hz, which is highly competitive and you'll struggle to find headphones that can beat it. At the majority of the spectrum range the audio quality is excellent and the detailed clarity is evident right from the start.
The drawbacks of the product include the lack of bass when compared to other options on this list. Also the 250 ohms is something you should be aware of. However, these small setbacks do not shadow the impressive overall quality of these headphones.
To summarize, the Beyerdynamic DT 990 is a solid product that will last a long time and deliver a reliable level of audio quality. It is a competitively priced premium grade product that can be used for a variety of personal audio uses.


Tech Specs
Weight: 6.88 ounces
Wireless: No
Cable length: 3 meters
The Pros
Wide frequency range
Comfortable design
Competitive price
The Cons
Bass could be better
10. B&O PLAY by Bang Olufsen Beoplay H7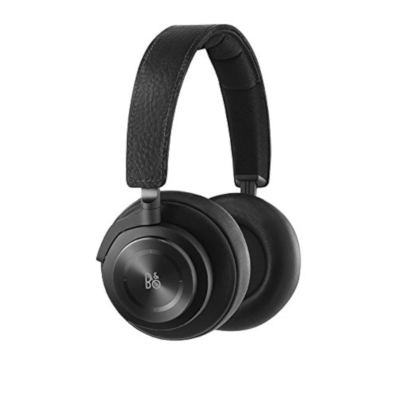 View on Amazon
Editor's Rating: 4.3/5.0
These headphones have a smaller design than some of the bulkier entries on this list and that leads to a more portable personal audio solution. The headband is adjustable and flexible to allow for some bend. The earcups aren't the largest out there, but comfortable enough to get the job done.
The B&O PLAY H7 provides a signature sound that the brand is known for: perfect balance and a wide sound stage. You'll love the accuracy and intensity of the audio experience in this portable package.
Their aluminum based design has a touch interface that's easy to use in order to control the audio. Skip tracks and also adjust the volume in a convenient manner. A lot of thought has gone into the overall design when you take a close look at the materials used. Soft lambskin and genuine cowhide leather are used to create a premium product.
This Bluetooth enabled product provides up to 20 hours of battery life from a single charge. To fully charge these headphones to 100% you'll need to plug them in for 2.5 hours and there is no quick charge feature.
There is a bit of room for improvement in future versions of this product. Firstly, there could be a dual microphone that allows the product to be used as a means of taking calls in an efficient manner. Secondly, a noise cancelation feature could be added that permits these to be used in noisy outdoor areas.
To conclude, the B&O PLAY H7 is a great product that you'll love to use for traveling. The practical lightweight nature of the headphones delivers amazing audio via the powerful drivers. The combination of comfort and durability shows the designers have carefully considered the build.


Tech Specs
Weight: 9.9 ounces
Wireless: Yes
Battery life: 20 hours
The Pros
Portable
Great audio quality
Visually attractive design
The Cons
Dual microphone would be great
Noise cancelation needs to be added
11. Beats Solo Pro
View on Amazon
Editor's Rating: 4.8/5
Beats is an industry leading brand and the Beats Solo Pro is one of their best headphones. The combination of the long running time, rich choice of colors, and travel friendly design means they are a practical choice. Continue reading to learn more about what these headphones bring to the table.
The bass heavy sound means you'll love listening to music genres like rock, rap, and dance. The bass can be overpowering if you want a cleaner sound. However, you can use the EQ settings to alter the sound profile to match your needs.
The variety of colors to choose from is a nice touch and these Beats headphones look trendy. Also, the headphones have a foldable design that allows you to easily pack them in your bag. The practical design means you won't mind taking them while traveling.
The running time is 40 hours when the ANC feature is turned off and 22 hours when it's activated. Therefore, you can enjoy multiple listening sessions before you need to recharge. You can use the quick charge feature when you have unexpectedly run out of battery life. The feature provides 3 hours of running time for just 10 minutes of charging time.
The Beats Solo Pro are a cool premium choice but don't forget about the disadvantages before pulling the trigger on the purchase. Firstly, the fit might not be ideal for your specific head size. You'll need to try it on for yourself to see if it's a good match for your head. Also, you may feel the bass is too strong if you are looking for a balanced sound profile.
To conclude, the Beats Solo Pro are the right choice for buyers that need a travel friendly pair of headphones. The mixture of the foldable design, choice of colors, ANC, and impactful audio means there is a lot to like here. Beats is a trustworthy brand that manufactures some of the best headphones in the world so buy confidently.


Tech Specs
Weight: 9 ounces
Battery life: 40 hours
The Pros
Extra-long battery life
ANC
Foldable design
Choice of colors
The Cons
Comfort could be better