Best JBL Bluetooth Speaker Deals Black Friday 2019
3D Insider is ad supported and earns money from clicks and other ways.
There are admittedly a lot of speakers in the market, and choosing the right one for you can be difficult. Factor in the prices and the choice becomes even tougher.
Best Buy just previewed their Black Friday ad, and we have found the top JBL Bluetooth speakers that you can grab. The deals are a steal, and you will be able to save up to 70% on the device that you may be saving up for.
Here are the JBL Bluetooth speakers that have listed their Black Friday prices, make sure to mark them so you can get them once the prices go live.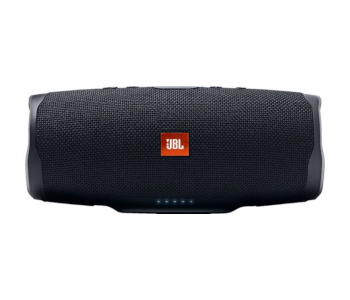 JBL CHARGE 4 PORTABLE BLUETOOTH SPEAKER
Original Price: $179
Black Friday Price: $99
You can consider the JBL Charge 4 as an all-around portable Bluetooth speaker. It is not too big, so it remains compact, and not too small that it provides quality audio. It has everything you want in a wireless speaker. It can pump out lots of bass without it being too overwhelming.
The Charge 4 is impressively loud compared to its size. It can fill a mid-sized room with your favorite music, and it is not even at full volume. Turn it up to the max, and it is perfect for the outdoors like the beach.
Speaking of the beach, the Charge 4 is the perfect device to expose in these kinds of environments since it is rated IP7X so you can drop it in the water or get it dusty and be confident that it will still work.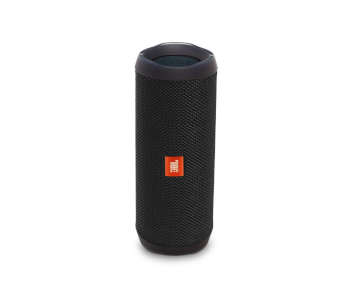 JBL FLIP 4 PORTABLE BLUETOOTH SPEAKER
Original Price: $99
Black Friday Price: $59
The JBL Flip 4 is a smaller version of the Charge 4. It comes with a decent, rugged design that allows you to pack it into your bag. It is the perfect wireless speaker to bring with you on trips since it is lightweight and wrapped in rubber to take any form of abuse as you travel. It is, by all accounts, a convenient Bluetooth speaker.
It has an IPX7 certification, which makes it dust and water-resistant. It lets dirt, debris, and water out while producing quality audio so you can listen to your favorite music or podcast on the go. The speaker also instantly doubles up as a power bank since you can charge your phone by simply plugging it into the Flip 4.
The Flip 4 ticks most of the boxes that you are looking for in a Bluetooth speaker. It certainly packs a punch, and you can push the volume up to fill up your immediate area. It does not sound as elegant as other premium speakers, but the sound quality is more than decent at best.
Its price and portability are definitely something you should consider. This Black Friday, you can grab it at a very competitive price point.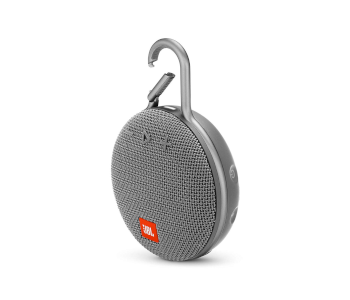 JBL CLIP 3 PORTABLE BLUETOOTH SPEAKER
Original Price: $99
Black Friday Price: $29
If you are looking for a small, handy speaker, the JBL Clip 3 is an excellent pick. The built-in clip makes it the perfect speaker for hikers, so you can simply latch it on to your belt and let it play your favorite music. It is also an excellent device for shower singers since you can bring this with you in the shower and hang it virtually anywhere. This speaker also works well for podcast listeners since it puts a better emphasis on vocals allowing you to understand better what you are listening to.
The intuitive controls and pairing process allow you to enjoy your favorite music or podcasts without having to think about the technicalities of the device.
This Black Friday is the best time to grab the JBL Clip 4 since you can save up to 70%.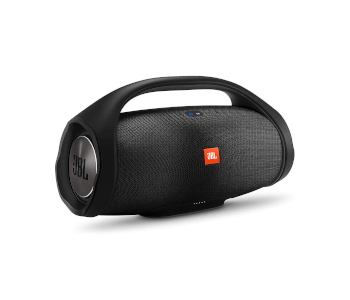 JBL BOOMBOX PORTABLE BLUETOOTH SPEAKER
Original Price: $499
Black Friday Price: $379
If you are familiar with retro boomboxes, this speaker can be considered its modern version. The JBL Boombox is a massive speaker that, while it gets loud, keeps its audio crisp so you can enjoy your favorite beats clearly.
As a device that mimics the boomboxes of old, it is a heavy machine, making it difficult to carry around. However, you will want this not for its portability, but for its capability to liven up any space with your favorite music. Similar to other JBL speakers, it is water-resistant, so you can use this even under the rain.
This speaker is definitely something that you will want to use to entertain a large group of people. You can save up to 25% when you get the JBL Boombox this Black Friday.