5 Best Photography Backdrops in 2019
3D Insider is ad supported and earns money from clicks and other ways.
You found the perfect subject to shoot, your high-end camera is ready to roll, and yet there's still something missing. Either your shots don't look professional enough, or the scene you're placing your subject in front of takes the limelight away from them. Both problems are easily fixed with a versatile piece of seamless material – the professional photography backdrops.
Budget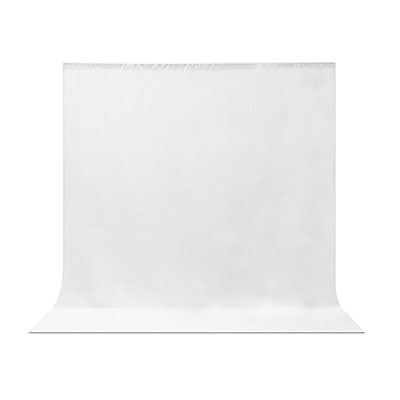 Julius Studio
4.3/5.0
Material – Muslin
Washable machine
Very affordable, bright white color, and two surfaces.
Check Amazon
Best Value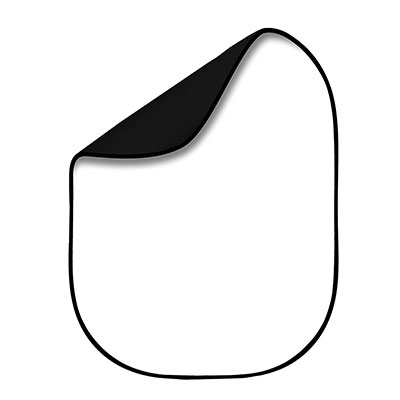 Fovitec StudioPRO
4.7/5.0
Material – Muslin
Non-washable machine
Light & portable and comes with carrying case.
Check Amazon
Top Pick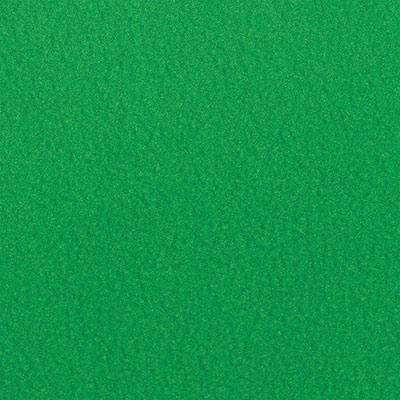 Westcott 130
4.8/5.0
Material – Fleece
Washable machine
Doesn't wrinkle and holds up well under all kinds of light.
Check Amazon
Having a good backdrop can make the difference between your family photography business taking off and being stuck in perpetual amateur limbo, so it's definitely a part of one's overall photography kit you'll want to scope out. Whether you're snapping pics of newborns, capturing commercial products in the best light possible, or making lasting memories for newlyweds, there's a backdrop among our top picks that's perfect for the job.
5 Best Photography Backdrops Comparison Table
There are many sizes, colors, and material types to pick from, and getting the right one may seem a bit intimidating. If you're unsure which photography backdrop to purchase even after reading their reviews, turn to the buyer's guide for more helpful tips & insight.
1. Westcott 130 Green Screen Backdrop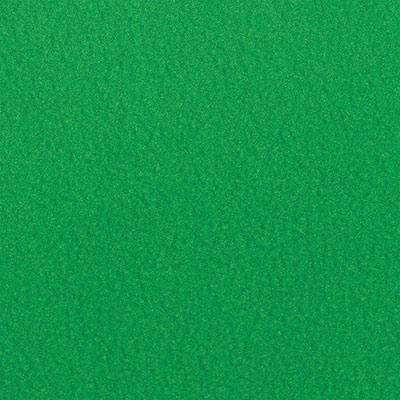 View on Amazon
Editor's Rating: 4.8/5
Every self-respecting portrait photographer who'd like to offer their customers more than just a bland background needs a green screen! There are so many of them out there, and most have one thing in common – they're a pain to iron out after they've been washed since the materials they're made of are prone to wrinkling. With Westcott's new green screen backdrop, you can finally spend more time editing in the background you offer and let the backdrop straighten itself out.
A Dream in Emerald Green
Westcott had the bright idea to manufacture this backdrop out of fleece, and the advantages turned out to be overwhelmingly positive. The fabric is textured yet uniform in appearance, meaning that you won't have any sort of glare to deal with regardless of lighting circumstances. It does a great job of dispersing light that lands on it in an even manner, reducing hotspots to a minimum. Since considerably less light is reflected from the backdrop, you can also move your subjects closer to it if need be.
Not needing to iron it is probably the backdrop's biggest selling point though. Once it gets dirty, you can chuck it into the washer and drier, thread a pole into its pocket, and expand the backdrop to its full width. The result? A wrinkle-free green screen you can use again straight away.
Are there Drawbacks?
Only circumstantial ones. The backdrop has no eyelets on its sides, meaning that you'll need to get creative if you're planning to have the 10-foot side be on top. Apart from that, making the accompanying bag out of the exact same material wasn't the best of ideas since there's a lot of friction between it and the backdrop. Expect to take longer than intended when storing it inside the bag or taking it out.

Tech Specs
Dimensions: 9 x 10 ft.
Material: Fleece
Color: Chromakey green
Machine-washable: Yes
The Pros
Doesn't wrinkle
Holds up well under all kinds of light
Easy to clean
Serves as both a green screen and a backdrop
The Cons
No way to secure it on the longer side
Hard to get out of and into its bag
2. Fovitec StudioPRO Pop-Out Muslin Backdrop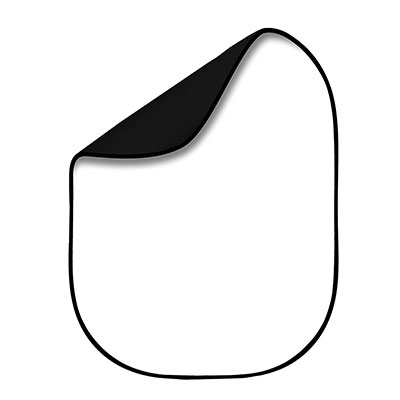 View on Amazon
Editor's Rating: 4.7/5
It's tough when you have to shoot in tiny spaces your standard backdrop doesn't fit into. It's even more of a challenge to take portrait photos on the go and not have the professional backdrops and lighting equipment you're used to using in your studio at hand. There's an elegant and effective solution for that from Fovitec – the portable, collapsible backdrop.
Great Results Wherever You Go
This ingenious 5 by 6-foot piece of oval muslin fabric is an extremely portable backdrop which takes a second to take out of its carrying case and assume its shape. When folded, it takes up about a third of its full size and doesn't get in the way. Its compact profile makes this a great backdrop for streamers and vloggers too as you can turn your bedroom into any kind of background if you purchase the green/blue option.
That's right, most of the portable backdrop's models are two-sided! There's one with white on one side for product shots and black on the other for portraits; another one is meant for both green- and blue screen shooting. There are also some abstract ones that are great for family or graduation photos etc., so there's really something out there for any type of studio photographer. Whichever color you pick, the flexible frame that surrounds the fabric makes sure that it is always taut, eliminating wrinkles altogether.
What Could Be Better?
You may encounter some problems when folding the backdrop up, even more so if you're shorter than average. Folding requires pulling the top and bottom side of the steel cage together and then twisting them together into a round shape which fits into the carrying case. It's hard to do on your own and requires some fiddling, which may become frustrating if you constantly have to pack and unpack the backdrop.

Tech Specs
Dimensions: 5 x 6 ft.
Material: Muslin
Color: Black/white, blue/green, Blue/grey, blue, brown, grey, red
Machine-washable: No
The Pros
Light and portable
Has two (different) sides
Easy setup
Comes with carrying case
The Cons
Hard to fold back up
3. Kate Microfiber Abstract Photo Backdrop Portrait Background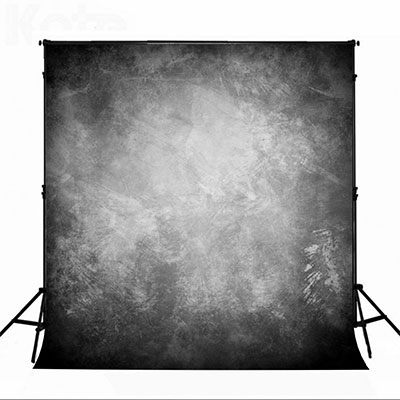 View on Amazon
Editor's Rating: 4.6/5
Are you in need of a photography backdrop that's ideal for portraiture? Something that isn't too "out there"", but not drab and monotonous either? In that case, turn to Kate Photography and pick one of their abstract portrait backgrounds. With colors that are spot-on, a good all-around size and almost hassle-free maintenance, you're getting not just a cool-looking backdrop, but a real asset to your photography business.
Capturing the Best in People
Kate has had success with their portrait backdrops before, but it wasn't until they switched to a new microfiber material that their quality became noteworthy. Now they're machine-washable, aren't prone to wrinkling, and easy to iron out if wrinkles do rear their heads. The light absorption properties of the backdrop are excellent as well with no glare to speak of, even with the bright monochrome model.
The abstract background has an excellent color balance and a smooth gradient which varies in intensity based on the color you buy. We particularly liked the brown one as its palette was the most vibrant. The pattern is subdued yet never dull and directs one's attention to the person that's in the photo well. In a pinch, you can turn the backdrop around and have a white surface to work with too.
What's Bad About It?
There is a bit of wrinkling to be expected, but nothing a gentle steam-ironing won't set straight. A bigger problem is the fabric's fondness for dust. Expect it to build up steadily over time due to static electricity, but don't take a brush to the backdrop as it can leave visible marks in the pattern. You'll have to buy one of those lint rollers and go over the backdrop with it from time to time.

Tech Specs
Dimensions: 10 x 10 ft.
Material: Microfiber
Color: Grey, black, brown, purple, dark pink
Machine-washable: Yes
The Pros
Richly-colored
Minimal glare
A lot of colors to choose from
Wrinkles are easy to smooth out
The Cons
Collects dust which is tricky to get out
4. Flotone Vinyl Graduated Background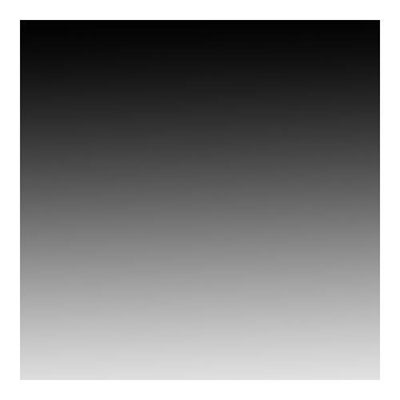 View on Amazon
Editor's Rating: 4.5/5
While cloth definitely has its advantages, the list of best photography backdrops would lack depth if we didn't include at least one example of vinyl. The Flotone graduated background is an interesting choice for your next backdrop purchase as its pattern calls out to be experimented with, while its material properties make it able to withstand much more than a cloth backdrop could.
Challenging Your Imagination
This backdrop has a seemingly simple pattern – deep black that seamlessly transitions to white the lower one looks. Used with a bit of skill, this matte pattern can produce dynamic portraits as well as do justice to more avant-garde motifs. Particularly helpful in that respect is its ability to handle even direct light sources still produce no glare. Once the shoot is over, you simply roll it up and put it away – no wrinkles, no clutter.
Vinyl and water play well together, so well in fact that you can not only have your subjects drink a glass near the backdrop without worrying about spills, but you can actually make water part of your photo shoots as it slides right off without leaving a trace.
Are there Downsides?
You won't mind getting water on the backdrop, but the same isn't true for other substances. Since vinyl can't be machine-washed, you'll have to pay extra attention that stuff like makeup, food, and dirt don't get onto it. Sometimes all it will take to get rid of these is a little elbow grease and some dish soap. Other times you'll have to push harder and run the risk of creating permanent creases in the material.

Tech Specs
Dimensions: 10 x 10 ft.
Material: PVC
Color: Black to white gradient
Machine-washable: No
The Pros
Fun and versatile pattern to work with
Easy to store and free of wrinkles
Resistant to water
The Cons
Can be tricky to clean
5. Julius Studio White Photography Backdrop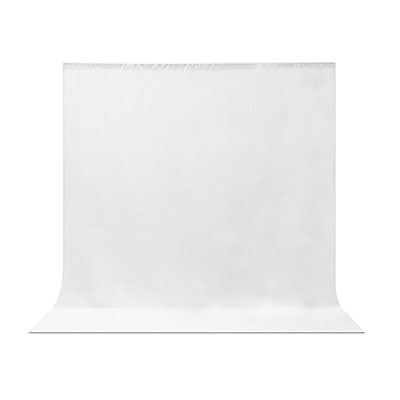 View on Amazon
Editor's Rating: 4.3/5
If you're on a limited budget and would still like to set up a functional home photography studio for various projects, then a simple white backdrop is a great place to start. Julius studio makes one which will provide a pristine white background to your early experiments at a price that's tough to beat. What more could a beginner want?
Getting off to a Good Start
This is a no frills, no fuss backdrop whose 6 feet of width makes it ideal for cramped spaces and smaller subjects. There are two surfaces to choose from, reflective and non-reflective. It's a bit on the thinner side – just enough to let you experiment with background light – but not to the point where anything behind it would be visible. The fabric is very soft too, so if you're into photographing newborns / toddlers, they'll feel right at home on it.
What We Didn't Like
At just over 10 bucks, there's really not much sense in complaining about anything. And yet, there's the matter of wrinkling. You first encounter it when you open the package up and are greeted with serious packaging creases. Giving it a wash and then tumble-drying helps, but as the backdrop is fairly thin wrinkles pop up constantly, especially if you haven't stretched it all the way out and secured everything with clamps.

Tech Specs
Dimensions: 6 x 9 ft.
Material: Muslin
Color: White
Machine-washable: Yes
The Pros
Very affordable
Bright white color
Two surfaces
Soft
What to Look for in a Photography Backdrop?
Purpose
Material
Size