15 Best Racing Drones of 2019
3D Insider is ad supported and earns money from clicks, commissions from sales, and other ways.
Humans have a penchant for turning anything into a competition, so it's no surprise that racing drones have quickly taken over. Drone racing has become a legitimate sport complete with professional leagues and huge prizes at stake.
With increasing popularity, racing drones have also become common at the consumer level. Racing drones of varying prices, brands, and customization options are now easily available. We compiled a list of the most popular and best-rated racing drones this 2018 and summarized it into this buyer's guide. Whether you are totally new to the field of drone racing or are an experienced drone racer looking for a higher level experience, then this buyer's guide should be very helpful for you.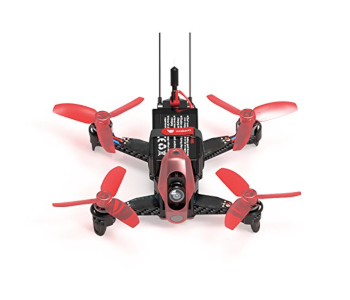 The Rodeo 110 from Walkera is a mini-drone that packs a punch. This bundle comes ready to fly with the Devo 7 fully compatible controller, although you may also get the bind-and-fly package if you already have a controller from an old Walkera model. With a sturdy and lightweight carbon fiber frame, the Walkera Rodeo maintains exceptional durability that is crash and impact resistant. The carbon fiber body also serves to protect the drone's more sensitive components, including the brushless motors and FPV camera. The drone has an integrated 600 TVL HD camera which provides video at a transmission power of 25 mW/200mW. The 850 mAh battery of the Rodeo 110 can provide up to 6 minutes of flight time, although the small size of this drone means that it is heavily affected by unfavorable weather conditions. Overall, the Rodeo 110 gracefully combines power and maneuverability in a compact and affordable ready-to-fly package which should satisfy amateur and experienced drone racers alike.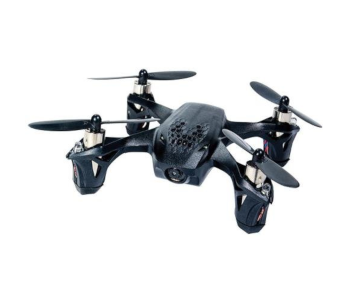 The Hubsan H107D X4 is a mini-quadcopter that contains just the essentials, eliminating any unneeded bulk that could slow it down. It has an onboard 480p camera which provides the pilot a real-time view from the drone's perspective, helping the pilot control and maneuver the drone even when moving at its impressively quick maximum speed. With the aid of its 6-axis gyro system, this drone is remarkably stable despite its small size, and can even do aerial flips and rolls at the push of a button. Best of all the Hubsan H107D is a ready to fly quadcopter which should make amateur pilots more comfortable in their initial foray into the world of drone racing. On the flip side, that's all there is to the H107D – it offers no further customization options, so it might not interest more experienced drone pilots.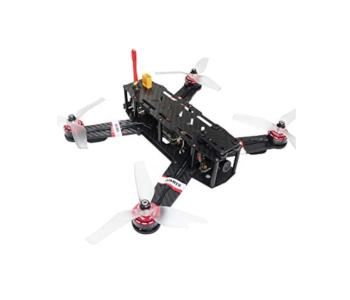 The 2nd version of the X-Speed 250B line of racer drones from Arris comes with powerful 2280 kV brushless motors and a high-quality 700 TVL front-facing FPV camera. The angle of the camera can be adjusted from 0° to 45° to get the most comfortable field of view for the pilot. The package of this drone comes with all the essential parts you'll need to get the drone to fly, but there will be some assembly required. The additional work you need to put in may be inconvenient, but all the best drone racers build their own drones, anyway. If you're a beginner, you can consider this your training course. As with most racing drones, the 250B V2 comes with a durable and lightweight carbon fiber frame. The initial package does not yet include a battery. We recommend getting a 2200mAh LiPo battery, which should strike the perfect balance of weight and power.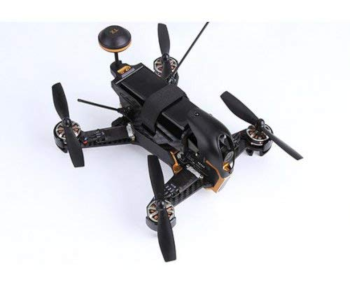 Wallkera has truly made a name for themselves in the racing drone market ever since they released the 250 Runner in 2015. With the F210, they have shown that their drones have improved by leaps and bounds since then. This drone combines the convenience of having a drone that comes ready to fly with the desire for customization of hardcore drone racers. Getting the drone on the air requires a little assembly, including installing the ESCs and plugging the FPV transmitter and the OSD to the main powerboard. Since these components are not soldered onto the mainframe, they can be replaced and optimized as the drone pilot pleases. Even without any customization, the F210 runs beautifully, which should give amateurs a sigh of relief. The onboard camera of this drone has 700 TVL resolution and a 120° field of view. Having some amount of peripheral vision should be a boon to drone racers, as it improves the experience and the value of FPV video.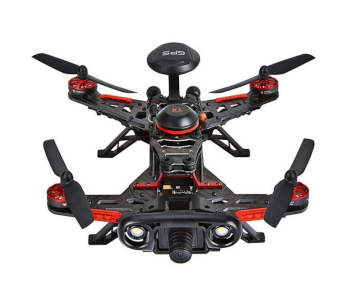 From the moment you first lay your eyes on the Runner 250, you will realize that this racing drone is not like other racing drones. With a heavy-duty carbon fiber frame and bigger propellers to support it, the Runner 250 is built like a tank. Although it may be one of the heaviest racing drones available today, it still manages to impress with speeds of up to 40 kph and smooth maneuverability. It surprisingly nimble despite its bulk, able to do tricks such as flips, rolls, and pancake turns. The onboard camera of the Runner 250 has 800 TVL resolution, which is quite high relative to other racing drones, but not good enough for it to be considered in the same league as camera drones. All in all, the Runner 250's greatest strength is its extremely durable frame that keeps the sensitive electronics inside safe from damage.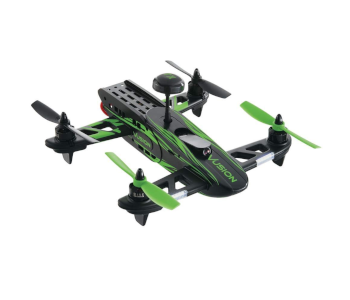 The Vusion 250 from Rise may be one of the best-looking racer drones in the market today, but its strength goes way beyond just its looks. Its unique look comes from its injection molded parts that seamlessly fit together. Its removable arms make it easy to repair and replace parts if needed. The Vusion 250 is equipped with four powerful 2280 kV brushless motors paired with high-frequency ESCs, ensuring that the drone is built to last and promises optimal power-to-weight ratio. It also has a versatile 600 TVL FPV camera that provides the drone pilot a real-time video feed and saves the video on a memory card. Its video quality was made for FPV goggles, which would make a great accessory to really bring out the capabilities of the Vusion 250.
The H122D X4 bundle contains everything you could need to fly: the drone, a controller, a monitor, and FPV goggles. The H122D is an upgrade to Hubsan's massively popular H107 racing drone. This iteration comes with a bigger frame, a camera with a wider field of view, and a better motor design. The H122D probably offers one of the best ready to fly packages available today. As with most racing drones, the frame of the H122D is made of durable and lightweight carbon fiber. The motors are not brushless but are powerful enough to run from a 7.6V 2S battery. The onboard camera records video at 720p resolution and has a 106° horizontal field of view. The included monitor can either be mounted on the controller or attached to the FPV goggles for the ultimate immersive FPV racing experience. Overall, the Hubsan H122D X4 is an excellent choice if you're not keen on having to build a racing drone or purchasing components separately.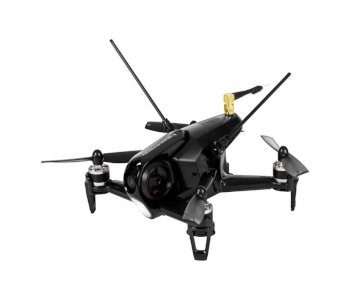 The SwagDrone is a small and compact racing drone that comes fully assembled and will require just a little set up before you can take to the skies. It comes with a dedicated controller that can transmit up to a maximum range of 500 meters. A 600 TVL camera with a 110° field of view can provide real-time video, although you will need to get the FPV goggles separately. The fuselage of the SwagDrone is made of carbon fiber reinforced with ABS, giving it superior durability. The power of the 4 brushless motors allow the SwagDrone to reach breakneck speeds that should satisfy most hardcore drone racers. The SwagDrone also offers customization opportunities through the Cleanflight software so more advanced users can make fine-tuned adjustments to this drone. With limitless customization options, the SwagDrone is great as both an entry-level and advanced racing drone.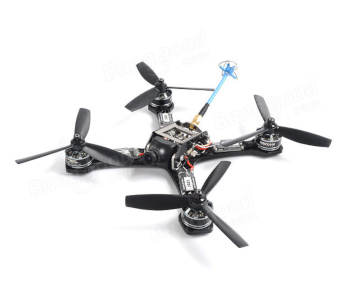 The Crusader GT2 is a mid-level racing drone that will require a higher level of set up before use. It is not a ready to fly package, and you will have to separately buy the battery, transmitter, and FPV goggles. Fortunately, none of the components need to be soldered in place – you will only need to plug in each one on the main powerboard. Once set up, the Crusader GT2 quickly shows that all the effort has been worth it. It is equipped with very powerful 2480 kV motors that allow it to reach insanely high speeds of up to 89 mph. Although it has an onboard 700 TVL front-facing camera for FPV flight, you also have the option of mounting a GoPro Hero camera for high-resolution video captures. The Crusader GT2 is an extremely fast racing drone but setting it up can be a bit more expensive and too complicated for beginners.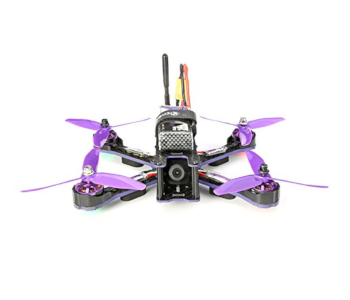 The Wizard X220 from EACHINE can be purchased ready to fly, meaning all the components will be there but some assembly may be required. However, this is still very much a starter racing drone that does not require much technical experience. The frame of the Wizard X220 is composed of several carbon fiber plates that come together to provide a shell for the sensitive electronics. Power is provided by four 2300 kV motors which are paired with 20A ESCs. Live video is transmitted from the onboard 700 TVL camera with a CMOS sensor. This drone flies exceptionally well even without any customizations. The controls are very responsive, and the flight is stable even in moderately windy conditions. Overall, the Wizard X220 is an excellent collection of drone parts that can be combined, customized, and improved to make a mean racing machine.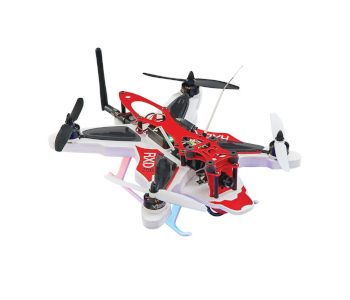 One of the components of the RXD 250 that makes it distinct from other racing drones is its composite foam-carbon fiber frame which gives it a unique combination of durability and flex while still being lightweight. It comes with a pre-tuned CC3 flight controller board that is ready to go out of the box but is also customizable via open source programming. The RXD 250 comes pre-installed with motors, ESCs, LED lights, and battery pack. However, it does not come with its own camera and controller. To fully experience the capabilities of the RXD 250, you will also need to get FPV goggles. The RXD 250 may not be as beginner-friendly as some of the other ready to fly drones listed here, but it offers a great introduction to the world of open source boards. If you think you have a knack for both programming and drone racing, then the Rise RXD 250 is the perfect drone you to get your hands dirty on.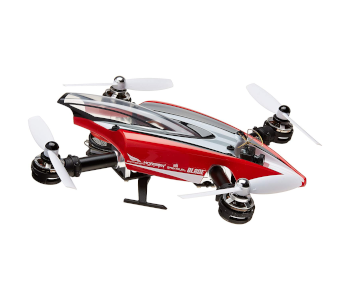 The Mach 25 is a little more stylish than your usual racing drone. With a red and white polycarbonate shell, the exterior of the Mach 25 is aerodynamic, durable, and looks great all at the same time. This drone comes in a bind and fly package that comes with everything you need except for a radio transmitter and FPV goggles. The FPV camera is mounted on a vibration-damped plate near the front of the drone, where it is combined with the 25 mW video transmitter. In fact, you will find that many of the components of the Mach 25 have been combined into modular units, enabling for a more compact look. The four ESCs and the power distribution board have been combined into a single component, as have the radio reception and controller transmission modules. Speed-wise, the Mach 25 seems a little slower compared to other 250 mm quadcopters, but that is something that can probably be addressed by a few modifications. The Mach 25 is a fairly modest racing drone that requires minimal setup, but it's probably something that you will outgrow if you're serious about drone racing.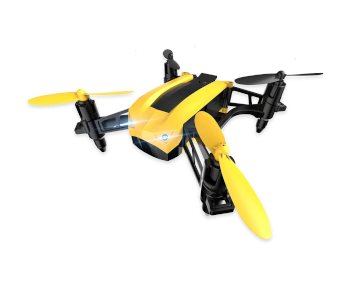 The HS150 from Holy Stone is a small and inexpensive drone that is perfect for honing up your piloting skills. It has 5 speed modes corresponding to different skill levels and can fly as fast as 50 kph at the maximum setting. It supports headless mode for easy navigation but does not have an Altitude Hold function, so you'll have to be on your toes all the time. The drone bundle comes with a dedicated controller and 2 batteries, each of which is enough for up to 7 minutes of flight time. The major thing lacking from the HS150 is a camera. This means aerial videos and no FPV flight. As far as racing drones go, this is a major skill area that you just cannot practice on with the HS150. All in all, the HS150 Bolt Bee is a fun and inexpensive drone that is great for training your flying skills, especially at high speeds. However, it will probably be relegated to toy drone status start to get better and explore the more advanced realms of drone racing.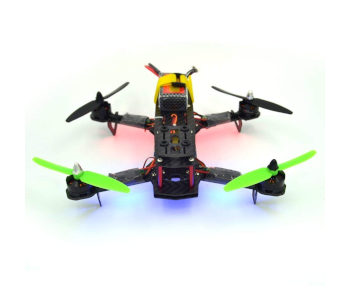 The racing drone kit from LHI comes in a ready to fly package with all the essentials to start flying. This includes a carbon fiber frame, 2300 kV brushless motors, an ESC board, propellers, a LiPo battery, a radiolink receiver, and a flight transmitter. LHI has tested and assembled the drone, so there should be minimal work to get your drone up in the air. The package has support for an HD camera and an image transmission module. However, these components have not been included in the drone bundle. Still, the LHI Racing Drone Kit is a good starter kit for aspiring drone racers who want to try tinkering with open source flight transmitters. Its modular design makes customization and replacement of parts very easy.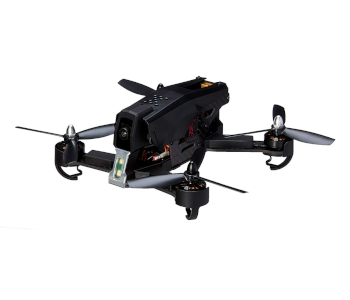 The Redcat Racing Drone comes in a ready to fly package that includes a carbon fiber frame, an HD camera, and 1500mAh 3S LiPo batteries. Brushless 2204kV motors and 30A ESCs combine to deliver efficient power to the propellers. The HD camera can transmit real-time video via 5.8 GHz to an FPV goggles or screen, but these will have to be purchased separately. The drone does offer fine-tuning and customization options using the Cleanflight software. When you purchase the drone, it will also come with a hard-shell carrying case with molded foam compartments – a good deal considering the price of the drone. The Redcat Racing Drone is nothing exceptionally top of the line, but it offers just enough customization options for the hardcore drone racer.
Final thoughts
Drone racing is no longer just a niche underbelly of the drone industry. Mainstream and casual users have embraced the unique challenges of drone racing and the "do-it-yourself" characteristic of most racing drones.
Although it's true that being the very best drone racer involves some degree of engineering and programming skills, drone racing is still a very beginner-friendly field. You can start off with some of the ready to fly drones that do not require much set up, and gradually work your way up to more technical models. You don't have to be competitive to have fun with drone racing – it is often fulfilling enough to strap on a pair of FPV goggles, and fly your drone as fast as it can.