6 Best Shotgun Mics of 2019
3D Insider is ad supported and earns money from clicks and other ways.
Even the most breathtaking sequence you'll ever shoot can be completely ruined if the accompanying audio is choppy, full of static, or riddled with background noise. If you've been roughing it and using built-in smartphone or camera mics for your previous videography projects, you've surely experienced at least one of these bothersome issues.
Budget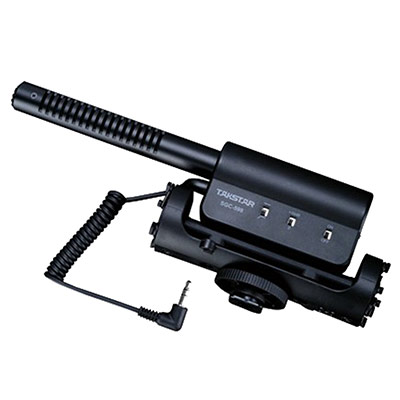 TAKSTAR SGC-598
4.0/5.0
5.6 oz.
Cardioid
Good for recording interviews and +10db boost function.
Check Amazon
Best Value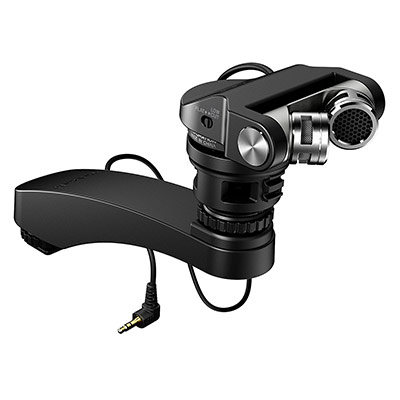 Tascam TM-2X
4.4/5.0
2.65 oz.
Cardioid
Produces natural-sounding recordings. Good portability.
Check Amazon
Top Pick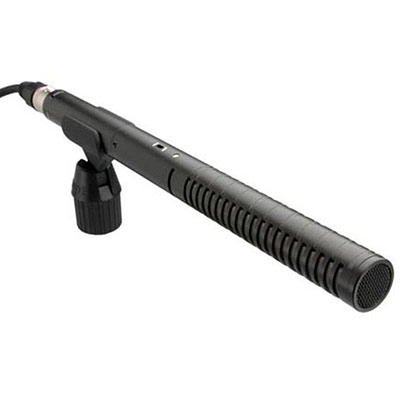 Rode NTG2
4.8/5.0
5.7 oz.
Supercardioid
Outstanding sound quality and high pass filter.
Check Amazon
Taking your audio's production quality a step up is most easily accomplished by getting a shotgun mic. These versatile microphones zero in on specific audio and record nothing else, giving you a clean, high-quality track to work with from the get-go.
While the world's best shotgun mics can cost you an arm and a leg, quality and diversity can be found at much more acceptable prices too. Sadly, so can a lot of poor models that will add nothing but frustration (and a lot of buzzing) to what was to become your masterpiece.
We've separated the proverbial wheat from the chaff and have rounded up the six models that remained into this informative shotgun mic guide. They differ in price and capabilities but are all excellent choices in their respective tiers. Here's a table with some info on each:
6 Best Shotgun Mics Comparison Table
What to Look for in a Shotgun Mic
Sturdiness
Frequency Response and High Pass Filtration
Cardioid vs Supercardioid Pickup Pattern
Accessories
After you get better acquainted with each mic and its features, you should also take a look at the buyer's guide to make a smart choice on which shotgun mic to get.
1. Rode NTG2 Condenser Shotgun Microphone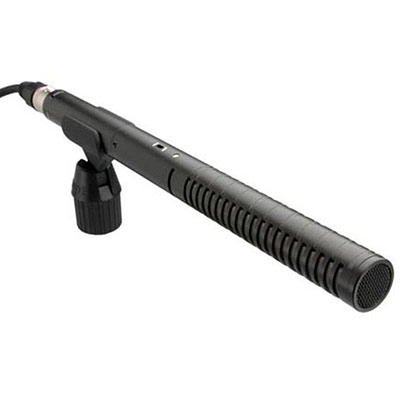 View on Amazon
Editor's Rating: 4.8/5
Rode is famous for two things – offering their customers outstanding audio-recording devices that go above and beyond regardless of their price point, and a 10-year warranty which leaves little room for doubt when it comes to their microphones' quality. The NTG2 is one of their most popular, best-performing, and most cost-effective models, and it had little trouble reaching the top of our list due to its superb performance.
Professional Sound at a Jaw-dropping Price
The NTG2 is a relatively short shotgun mic that thankfully doesn't suffer from similar models' biggest flaw –poor performance when recording subjects that are far away. Short mics usually require you to have a boom pole positioned above the action and record up close. Thanks to the NTG2's highly-focused pickup pattern though, a conversation or event you're focusing on can be farther away and still be recorded with minimum ambient sound interference.
Sound recorded with this shotgun mic is almost indistinguishable from hearing it in person as the entire human hearing range is represented. This means that some low-pitched background noise might make its way onto the recording, which can thankfully be prevented by turning on the mic's high pass filter which can muffle sounds deeper than 80 Hz. What you're left with is a rich, vibrant sound that's mostly true to what was recorded, albeit with a slightly softer note.
Regardless of circumstances, speech the NTG2 picks up is blessedly free from popping P-s and hissing S-s. Due to outstanding off-axis rejection, sounds which are both close and loud yet not desirable won't be recorded. You can expect to hear perfectly coherent and isolated audio even in aurally harsh environments where noise levels reach up to 130 decibels.
A rugged exterior and metal build add to the mic's appeal and recording capabilities to a similar degree. It's definitely the kind of device you won't need to worry over if you expect bumpy rides or unfavorable weather conditions. Its clever design allows theNTG2 to also absorb much of the noise caused by moving cables and general handling, meaning that it can be mounted onto a DSLR camera and used without a tripod or other stabilizer. Powering the mic is as simple as plugging the accompanying cable into your camera's audio jack, or drawing on a single AA battery.
A Step Short of Perfect
All that being said, there are a couple of nuisances to complain about. First of all, there's no off switch, which you won't even notice if phantom is the only power you use with it. Batteries, on the other hand, will get depleted quickly if you don't take them out and reinsert with each use, which is a real hassle. Other than that, the accompanying furry windshield is nothing to write home about and does a poor job of lessening the impact wind has on your recordings. Buy a suitable replacement right away and everything should be fine.

Tech Specs
Weight: 5.7 oz.
Frequency response: 20 Hz – 20,000Hz
Power Source: Phantom power or one AA battery
Accessories: RMS stand mount, windshield, carrying pouch
The Pros
Outstanding sound quality
Inexpensive considering its performance
Tough construction
Two power sources
High pass filter
The Cons
Poorly-made windshield
Has no off switch
2. Shure VP83F LensHopper Camera-Mounted Mic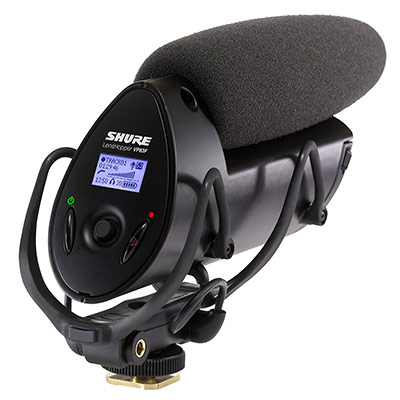 View on Amazon
Editor's Rating: 4.7/5
When you absolutely can't compromise on sound quality, turn to Shure! The LensHopper is one of their more accomplished models, sporting such goodies as headphone tracking, incremental gain adjustment, recording to a separate microSD card, and much more. Superior sound and build quality at a justifiable price – that's the LensHopper in a nutshell.
Superior Customisation
With this mic you aren't only getting excellent sound quality – you're also given a wide array of options to control it as you're recording. It is equipped with two 3.5 mm jacks – one to connect it to any camcorder or DSLR camera, and another you can use to plug your earphones in and listen as the scene is recording, making adjustments on the fly much easier.
Speaking of which, you can tinker with gain to a high degree as the mic lets you boost its output in 1db increments up to 60db. This allows for recording of even the faintest of sounds onboard the mic itself. These are saved in high resolution in the WAV format onto a microSD card which is easily synced from in post. Powering the LensHopper are two AA batteries. A pair is included in the purchase and should be enough for ten hours of recording.
The mic has a small display, intuitive joystick, and a couple of LED indicators on the back of its sturdy metal body to allow you a better overview of its various settings, active features, and battery life. Stabilizing everything is a Rycote Lyre mount which works in tandem with the mic's padded windshield to bring you a clear recording of whatever it is you want to hear and nothing more.
Where They Missed the Mark
As befits such a great microphone, the shortcomings are few and mostly negligible. The mic has some trouble with recognizing certain microSD cards, so make sure yours shows up correctly before going out into the field. Aside from that, it's heavy. Lugging around a 7.6 oz. shotgun mic on top of your other gear the entire day is no picnic, but we believe that that's a small price to pay.

Tech Specs
Weight: 7.6 oz.
Frequency response: 2 AA batteries (included)
Power Source: 50Hz to 20,000 Hz
Accessories: Rycote Lyre mount, windshield, 3.5mm audio cable
The Pros
Built-in recorder
Headphone jack
Incremental gain adjustment
Very sturdy construction
Comprehensive display and controls
The Cons
A bit on the heavier side
Isn't compatible with some microSD cards
Doesn't have a deadcat windshield
3. Sennheiser MKE600 Camcorder Shotgun Microphone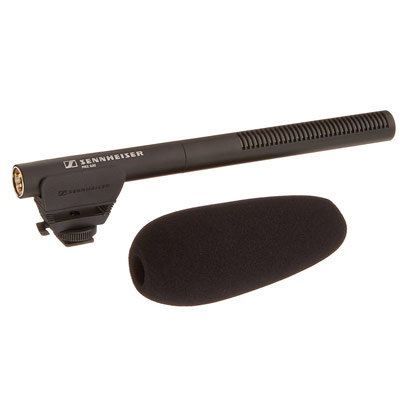 View on Amazon
Editor's Rating: 4.7/5
Want production-grade audio quality without breaking the bank? Then Sennheiser – one of the most renowned manufacturers of superior audio recording devices in the world – has a resounding answer for you – the MKE600. Slim and unobtrusive yet able to deliver audio that's been focused with pin-point precision, it's the hidden gem that is sure to bring a marked step up in quality to any and all of your voice recordings.
A Voice to Be Heard
The MKE600 is targeted at people who record a lot of voice work in a structured environment – voiceover artists, YouTubers, and podcast hosts ought to get a kick out of its crisp-sounding results. Able to pick up anything from barely audible rumbles to high-pitched sounds people in their 30s or above can't even hear anymore, it encompasses a range even some more expensive models struggle with.
The defining characteristic of this mic is its superb focus though. Expect to hear nothing except the sound recorded along its narrow axis as both the mic's design and features like a pass filter you can toggle help it ignore wind and even pronounced ambient noise. Expect a balanced, natural-sounding tone with minimal noise interference and excellent concentration.
You can easily use it in a studio environment where phantom power is available, but for projects on the go, there's also the battery-powered option. Two AA batteries will be enough for 150 hours of recording.
Is There Anything Sub-par About It?
Not particularly. Coming up with a flaw to pin on the MKE600 was a challenge, but we did manage to find two which may or may not matter to you. The first is the clunky design of its battery compartment. Changing the batteries requires you to twist the mic's lower end open and insert new ones. This can turn out to be a chore as the thread is tight and hard to lock into place once the mic is open. You'll also want to primarily use the mic for indoor recording as a deadcat windshield isn't included.

Tech Specs
Weight: 4.5 oz.
Frequency response: Phantom power and two AA batteries
Power Source: 40Hz to 20,000 Hz
Accessories: Foam windshield, shock mount, carrying case
The Pros
Outstanding sound quality for the price
Two different power sources
Very precise directivity
Pass filter
The Cons
Changing the batteries can be a hassle
Not as great outdoors without appropriate windshield
4. Rode VideoMic GO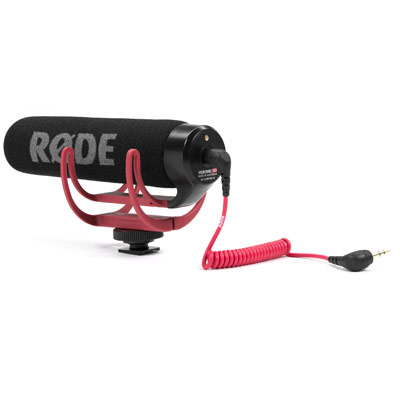 View on Amazon
Editor's Rating: 4.5/5
Rode's entry-level, super lightweight shotgun mic delivers respectable performance for the novice videographer, or for anyone that just needs to make a video whose sound quality is miles better than what they'd get with the onboard audio of their recording device, yet don't want the hassle of lugging around batteries and unwieldy microphones.
Freedom of Expression
As the GO in its name implies, this model from Rode was built around the idea of superior mobility. Its body is constructed from aluminum and coated with a matte black finish. Weighing in at just 1.5 ounces, it is one of the lightest shotgun mics out there.
Its portability is further enhanced by its power draw. Rather than relying on batteries, you plug the GO into your device directly. While using it you only have to keep track of your camera's charge for the microphone to work perfectly.
It does an adequate job of isolating the sounds you want to hear, even in windy or crowded environments. You have its excellent shoehorn mount – the Rycote Lyre – and an included fluffy windshield to thank for that. The Lyre is a sturdy shoe mount which helps eliminate vibration, sounds of you handling the camera and more. The windshield complements this by eliminating wind and background noise. Considering that you'd otherwise have to pay almost as much for one like it as you would for the mic, the windshield definitely adds a lot of value to the entire package.
What Could Have Been Better?
Although comparable to other mics in the same price range, the GO's sound quality is a definite downgrade when compared to more elaborate Rode models. Nothing a little post-processing won't be able to polish, but important to note nevertheless. Its only other fault seems to be the looseness of its windshield – no matter what you do, it's bound to start sliding off when you start tilting the mic to a greater degree.

Tech Specs
Weight: 1.5 oz.
Frequency response: 100Hz – 20,000 Hz
Power Source: Phantom power through connection cable
Accessories: Rycote Lyre mount, windshield, TRS patch cable
The Pros
Portable & lightweight
Doesn't depend on internal batteries
Comes with lots of accessories for the price
The Cons
Overall sound quality
Loose windshield
5. Tascam TM-2X Stereo X-Y Microphone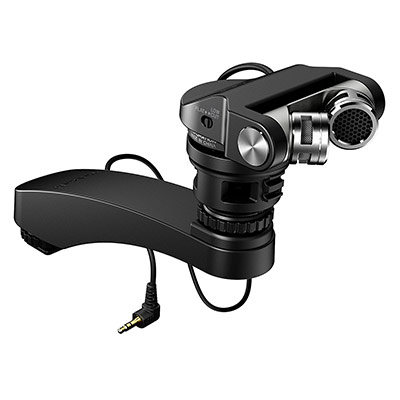 View on Amazon
Editor's Rating: 4.4/5
Are you annoyed at that image stabilization sound your DSLR camera makes and at its tendency to make it into the audio at the worst possible moment? Apparently, so are the people a Tascam who have specifically created the TM2X to address this issue while recording from multiple sound sources at the same time. It isn't the most aesthetically pleasing of shotgun mics, but you'll turn a blind eye to this once you hear it in action.
Record Your Subjects, Not Your Camera
When unpacking the TM-2X, you'll notice a weird-looking extension that screws onto your camera on one end and the mic on the other. This isolation arm is what will eliminate any camera stabilization noises as it brings the mic into the forefront and away from the camera.
With that annoyance out of the way, you can concentrate on the audio you do want to record. The microphone has two capsules recording along two axes. This lets you focus one on a scene you're interested in or a person you're talking to, while the other can pick up the ambient noise. The finished result is a very pleasant, harmonious recording which places the subject of the session in a naturally-sounding environment.
The TM-2X attaches easily to all DSLRs via a hot shoe mount, and like the VideoMicGo, it shares the camera's battery. It can be rotated 180 degrees for optimum sound pickup and has a low cut filter that excludes undesirable high-frequency sounds. A furry windshield adds the finishing touches, allowing the mic to perform flawlessly outdoors too.
Are there Drawbacks?
There is a pretty big one if you plan on using the isolation arm a lot – its build. The plastic it is made from is of questionable quality and may snap if handled roughly. Tascam is aware of the problem and will probably send a replacement over if you ask nicely, but a little more quality could have gone a long way in preventing returns in the first place.

Tech Specs
Weight: 2.6 oz.
Frequency response: 50Hz – 20,000 Hz
Power Source: Phantom power
Accessories: Noise isolation arm, furry windshield
The Pros
Portability
Good balance of quality and price
Produces natural-sounding recordings
Eliminates camera noise
The Cons
Flimsy isolation arm
6. TAKSTAR SGC-598 Interview Microphone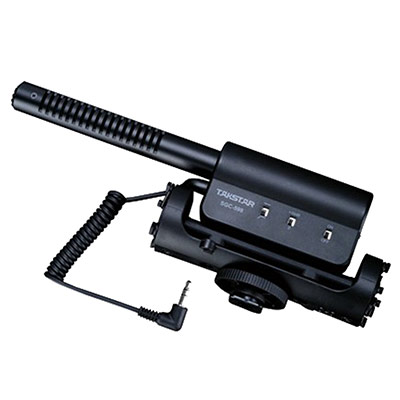 View on Amazon
Editor's Rating: 4.0/5
Who says sprucing up your audio can't come cheap? Takstar's interview shotgun mic, although definitely not as good or sturdy as other mics we've reviewed manages to outshine pretty much any onboard mic by a noticeable margin. As it won't set you back more than a handful of Hamiltons, it's the go-to choice if you aren't sure what kind of a difference a shotgun mic makes and want to find out first-hand.
Recording on a Budget
While the SGC-598 won't be winning any prizes for aural excellence any time soon, we must say that the sound it does put out is decent. Sharp-eared enthusiasts may detect some static that tends to creep up in the final recording, but anyone else probably won't notice, or mind.
The mic's pickup is cardioid, which lends itself well to noise reduction. The shock mount it comes attached to does away with camera handling noises and cable chafing. There's also a handy feature which lets you boost its output by 10 decibels. Adjusted properly, this allows you to single out muffled conversations or isolate voices in a crowd better, making the mic very useful if you need to record a conversation in a café for example.
It requires an AA battery to work, but will do so for 100 hours per battery, making it quite economical. Apart from the SGC-598, you get a handy travel pouch and a windshield for better quality recordings in the out of doors.
What's Not so Stellar?
The SGC-598 is mostly made from plastic, a pretty cheap one at that. This not only makes it heavier than one might find comfortable, it means that you'll have to take care when handling it as the plastic is brittle. The rubbery shock mount is prone to cracking as well, so handle with care.

Tech Specs
Weight: 5.6 oz.
Frequency response: 50Hz to 16,000 Hz
Power Source: One AA battery
Accessories: Travel pouch, windshield
The Pros
Excellent value for the money
Good for recording interviews
Has a +10db boost function
Comes with a windshield
The Cons
Cheap build quality
Recordings can suffer from static