6 Best Smartwatches for Kids
3D Insider is ad supported and earns money from clicks, commissions from sales, and other ways.
Introduction
In our increasingly digital age, it makes sense to equip yourself and your kids with digital tools that make everyone's lives easier. But it can be hard to find devices sturdy enough for your kids, much less designed so that they like and enjoy using them.
Fortunately, there are more and more solutions coming out. Including, smartwatches designed to be fun and useful for kids and convenient for parents.
In this article, we'll discuss some of the best smartwatches you can get for your kids and the pros and cons of each watch. We've also included a short buying guide to help highlight the most important features for a kid's smartwatch.
Bargain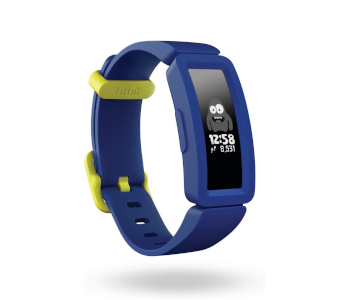 Fitbit Ace 2
4.7/5.0
50 meters waterproof
Sleep and activity tracking
Optional animated clock faces for customization.
Check Amazon
Best Value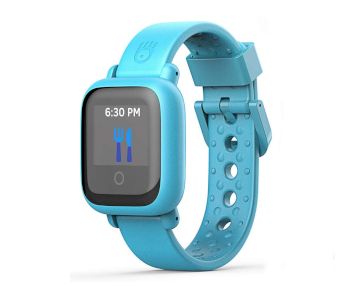 Octopus Kids Smartwatch
4.8/5.0
15-day battery
Has USB charging cable
Doesn't make any sounds or alert noises.
Check Amazon
Top Pick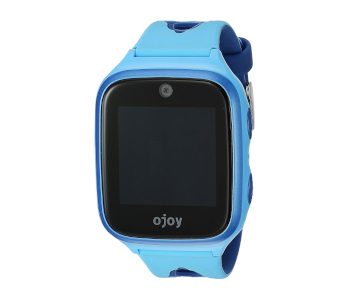 Ojoy A1 Kids Smartwatch
4.4/5.0
4G LTE Compatible
Requires a SIM card
Comes with a calendar and task manager.
Check Amazon
Buying Guide
There are a few things you should look for in a good smartwatch for your kid. Some features are self-explanatory like battery life and durability, but others are less obvious but just as important for use.
Ease of Use
Waterproofing
Comfort
GPS Tracking
Two-Way Communication
Games
Battery Life
Quick Comparison
The Best Smartwatches
1. Garmin Vivofit Jr. 2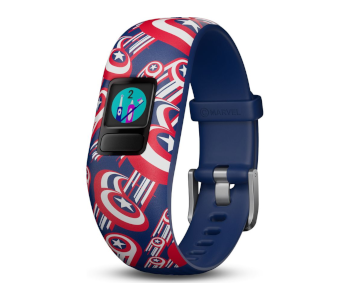 View on Amazon
Editor's Rating: 4.8/5
The Garmin Vivofit Jr is one of the better, and more advanced, smartwatches designed specifically for kits. Waterproof, and with a variety of wristband colors and designs, this watch is durable enough for most childhood hijinks.
This smartwatch is designed to work for kids and parents. In addition to the usual fitness and sleep tracking, the Vivofit Jr also features chores reminders, tracking, and unlockable goals.
The watches are themed and connect to a smartphone app with games following the same theme. Buy a Disney Princess themed watch and the app offers unlockable Disney characters and Princess games. The same goes for a Spiderman watch or any of the other themed options.
Plus, since the games are tied to meeting daily activity goals, they provide additional reinforcement to help your kids stay on task and on track. Reminders, trackers, and other features are presented with kid-friendly icons. Rather than a plain digital display, the Vivofit Jr. this display encourages your kids to engage with reminders and other information.
There is also a parent side of the tracking app. It keeps you up to date on their activity, chores log, how much sleep they're getting, and more. Both apps are compatible with iOS, Android, and Amazon Fire devices.
Pros
Choose from several themes to match your child's interests
Friendly display helps keep kids on track
Waterproof and swim-safe
1-year battery life
Meeting daily goals helps kids unlock new character icons and other app content
Cons
Themes may be a little juvenile for older kids
Not sand-proof, sand and small particulate may damage this watch
Specs
1-year battery life
Compatible with other Garmin bands
Small screen, about 1" on a side
Interfaces with an app for kids and a parent tracker
2. Fitbit Ace 2 – Best Bargain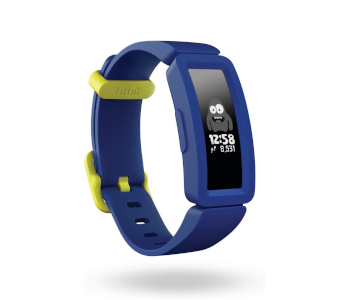 View on Amazon
Editor's Rating: 4.7/5
Of course, Fitbit had to come out with a kid-friendly version of their smartwatches. This is a little more scaled back smartwatch than the Vivofit, and better suited for older kids or kids who don't like a lot of themed accessories.
The Ace is a durable and waterproof option designed so that your kids won't be able to damage it easily. It's swim-proof up to 50 meters deep. That's even enough for ocean swimming and even some dives.
This is a good smartwatch if you have multiple children. The app allows two or more Ace watches to interact and report progress on goals to each other. Watch your kids set activity goals and challenge each other to beat their goals.
The batteries last for up to 5 days at a go. Simply set it up to charge overnight 1-2 times a week, and you're good to go.
It also has optional animated clock faces that can add a touch of fun to the watch, encouraging kids to pay attention to its updates and alerts. You can also get updates on your child's activity and sleep, as well as other trackers and activities programmed into the watch.
It isn't as comprehensive as the Garmin for reminders, but better for encouraging activity and exercise.
However, we gave this watch our best bargain rating because it has the most features and durability functions for its price point. Significantly less expensive than several of the watches on our list (surprising from Fitbit, I know), it's also likely to outlast them.
Pros
Plain bands in appealing bright colors
Reasonably battery life
Optional animated clock faces for customization
Apps allow for competition and comparison between users
Give parents sleep and activity info for their child
Waterproof and swim-proof
Cons
More simplistic design
Silicon band rips easily
Specs
Waterproof up to a depth of 50 meters
Compatible with Android, iOS, and other major operating systems
The battery lasts up to 5 days on a single charge
Offers sleep and activity tracking
Reminders, silent alerts, and other reminders included
3. Octopus Kids Smartwatch – Best Value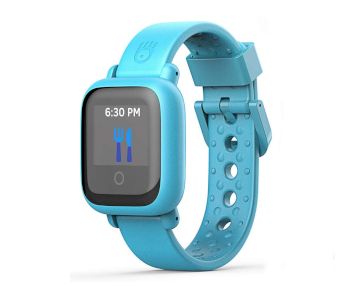 View on Amazon
Editor's Rating: 4.8/5
The previous two options on our list are designed for kids elementary age and up. This watch, on the other hand, is good for your kids even before they can read. It's similarly durable and long-lasting, and plain enough it can follow your child through years of growth.
This watch is targeted at kids 3-8 years old. It provides visual reminders of specific chores and other alerts throughout the day. Since your kid can even go through and pick their favorite icons for certain reminders, this watch will help them maintain a routine.
Plus, since it's designed to work for kids just starting to learn about personal responsibility and taking care of themselves, it's a great way to give your kids solid foundations from the start.
It's also been designed with kids with ADHD and autism spectrum disorders in mind. The bright colorful displays help these kids stick to a routine in a comforting and familiar way. Plus, setting reminders can help them avoid missing important parts of their day to day routine.
The Octopus Kids Watch can also be programmed to contain important emergency information, like parental contact numbers, blood type, and food and medication allergies.
We gave this watch our Best Value designation since it's a great balance between kid-friendly features, adaptive design, and durability.
Pros
Over 2,000 digital icons, your child can select for alerts and reminders
The battery lasts 15 days
Doesn't make any sounds or alert noises
Watch mode works through icons, digital, and analog modes
Free app lets kids and parents both set goals and see tracking progress
Hypoallergenic band
Waterproof
Cons
No games or other advanced functions
Hypoallergenic band is a little fragile
Specs
15-day battery
USB charging cable included
2,000 different icons to choose for reminders
Remembers up to 2 years history, and 700+ alarms history
Band fits wrists 5-7 inches
4. Ojoy A1 Kids Smartwatch – Top Pick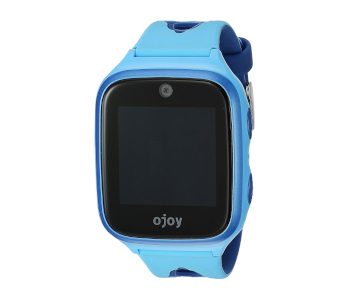 View on Amazon
Editor's Rating: 4.4/5
If you're looking for something a little closer to a smartphone, but still designed with kids in mind, this is a good option. Combining a GPS tracker, with instant messaging and voice calls, this watch is a great way to keep track of your kids while also getting activity and other information about their day to day.
The app then works on your phone also lets you set what mode the watch itself is in. If you're worried about your kid using some of the watch's entertainment features at school, simply set it to school-mode and there's no need to worry.
But it does give your child access to a camera, voice calls, and instant messaging services. Even if they aren't old enough to have a phone yet your child you can use this as a first step. They'll be able to message or call you if they need you but won't have full access to the internet or other smartphone features.
Location tracking makes it easy to know that your child is safe. Check on them while they're at school, on field trips, or playing outdoors with friends. The added peace of mind makes it easier to let your kids be kids, without sacrificing their safety.
Your little one can also use the camera feature to take photos of themselves and the things that interest them in the world. The photos give you a window into your child's interests. Plus, they'll have images and stories to tell you every time they come across something interesting and new.
It's also partially waterproof, although not quite swim proof.
This watch gets our Top Pick designation because it's one of the most versatile watches you can get for your kids. It's one of the only watches that serves as a pseudo smartphone and gives you a little more peace of mind.
Pros
Location tracking and GPS
Build-in camera
Voice call and instant messaging let your kids contact you whenever they need you
Comes with a calendar and task manager
Compatible with T-Mobile and Speedtalk sim cards for 3G and 4G
Profile pictures and avatars for phone contacts
Cons
Only waterproof up to 6ft deep / 30 minutes immersion
Only 1 parent can be set as the watch admin
Specs
4G LTE Compatible
Requires a SIM card
Partially waterproof up to 6ft deep for up to 30 minutes immersion
Includes School mode, SOS, and other ease of use features
5. Vtech Kidizoom Smartwatch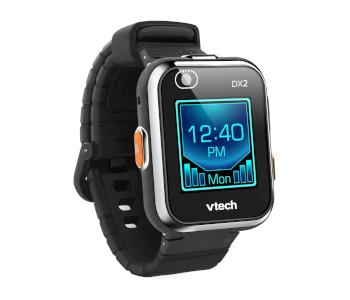 View on Amazon
Editor's Rating: 4.5/5
The Kidizoom Smartwatch is a good option if you're looking for something a little simpler, while still being designed for a wide range of ages. Meant for kids from about 4 years to 12 years old, this watch gives your kids some of the most important Smartwatch functions, along with games and fun activities.
Your kids will learn to tell time with both digital and analog clock faces. There are up to 50 different clock faces to choose from, so your child can pick one that they like and will reference often.
It includes a basic pedometer to help monitor activity levels, and parental controls so you can limit your child's playtime through the day. The built-in VR Monster Hunter game also encourages your kids to get up and moving and exploring.
The micro USB will allow you to download new games, seasonal watch faces, and even upload photos and videos for your kid to enjoy.
Sending them to their Grandparents' house for a week around the holidays? Upload a few family photos for them to look at if they get homesick. Take a cute video of the new puppy while they were at school? Upload it to their watch so they can enjoy it anytime.
However, this watch does stay on the simple side of a smartwatch. It doesn't have GPS tracking features, voice calling, or any kind of messaging system.
It's also water-resistant, not waterproof. You'll need to remind your kids to take the watch off before bathing.
Pros
A simple design is less distracting
Lots of customization options
Helps kids learn to tell time
Suitable for a wide age range of kids
Comes with a USB charging cable that also allows you to upload new games and content
Cons
No voice calling or messaging
Only water resistant
Specs
Front-facing and side cameras
Water-resistant design
8-inch-long band
Access to Vtech's Learning Lodge games
Pedometer and built-in VR game to encourage activity
6. Ltain Kids Smartwatch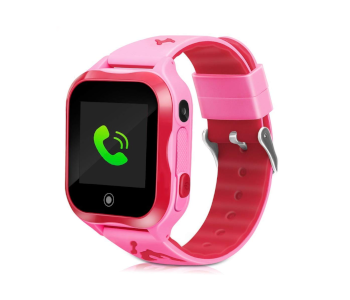 View on Amazon
Editor's Rating: 4.4/5
Another tracking option for parents, this smartwatch combines reminders, tracking, games, and friendly graphics sure to appeal to most kids. It's got pretty good waterproofing, and it suitable for a wide age range.
You will need a sim card from either T-Mobile or Speedtalk to take advantage of some features, like the GPS tracking unit. But, even factoring in the cost of a sim card, this is an affordable unit. It's not quite and customizable or versatile as some of the other watches on our list, but still effective overall.
It's USB charged, and 3-4 hours of charging will give you 2-3 days of continuous function.
While this watch is considered deeply waterproof, it's not recommended to wear the watch bathing or swimming since the waterproofing degrades with continued use.
This watch packs a decent number of functions. It has alarms, an activity tracker, camera, SOS function, a stopwatch, and a game that builds your kid's arithmetic skills.
Overall, we think this is a decent watch for kids from ages 5-10, with a good combination of features and functionality, without so many bells and whistles to get distracting.
Pros
Reasonably affordable
GPS tracking system for added peace of mind
2-3 days of function on a single charge
Activity tracker and alarms to help your kid stay on track
Cons
Waterproofing degrades with use
WiFi, GPS, and other connections require an additional SIM card
Specs
USB charging cord
2-3 days batter continuous use
SOS Emergency function
GPS tracker
Alarm clock, reminders, stopwatch, learning games included
Conclusion:
Hopefully, now that you've read this article, you have a better sense of what kinds of smartwatches are available for your kids. Plus, you know a whole lot more about what makes for a good watch, and what potential warning signs can be.
At the end of the day, you know your kid best. Whether a complicated watch with lots of bells and whistles is ideal, or a more simplistic watch with icons instead of text is a better choice.
Try to match the new watch to your kids as best you can, and enjoy the new convenience and routine your smartwatch helps your family cultivate.