10 Bike Accessories That You Can 3D Print
3D Insider is ad supported and earns money from clicks, commissions from sales, and other ways.
Whether you use your bike for weekend trips or regular commuting, it makes sense to invest in accessories that make the experience better. The problem with biking accessories is that there are simply too many of them. They can also be quite expensive especially if you buy them from famous brands.
To narrow down the selection, we have come up with a list of bike accessories that can be 3D printed. These accessories would make nice weekend projects for those who own 3D printers. All the models in this list can be downloaded and used for free.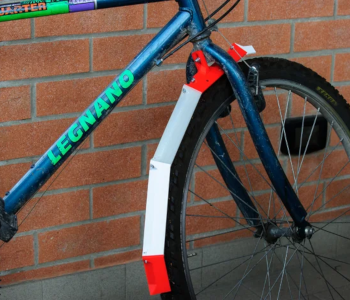 A mudguard is one of the essential accessories for a bike, especially if you tend to ride on muddy trails or rainy days. If your bike does not have a mudguard yet, then we suggest trying this 3D printable model out.
The unique thing about this design is that it can be customized to fit any wheel size. The mudguard has modular construction, so you can just add or remove components as necessary. It's also great that you can print the separate parts in different colors just to add a bit more style to your bike.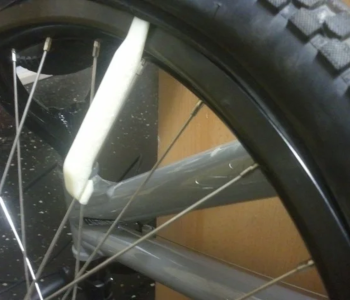 Changing bike tires can be a frustrating and often messy experience. It's also a lot more difficult if you have to do it by hand. This simple bike lever is a tool that you can 3D print in an hour and keep in your stash of bike tools. Just having a tire lever makes removing your old tire and putting in a new one so much easier.
Keep in mind that you will want to focus on mechanical strength when printing this tire lever. This is best done with ABS and at 100% infill. We suggest testing it out after printing just to make sure that it does not snap in half when you need it.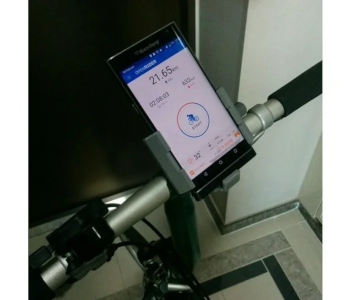 It's handy to keep your phone visible while riding your bike. When you're in an urban area, you might need to look at a map every now and then for navigation. If you're riding for fun, a phone app can help you keep track of the distance you have traveled and your speed.
This simple phone holder clamps to your bike's handlebars. It also has an adjustable cradle that can fit most phone models. We suggest printing this with a filament that is strong but also has a bit of flexibility – PETG or PLA would be good candidates.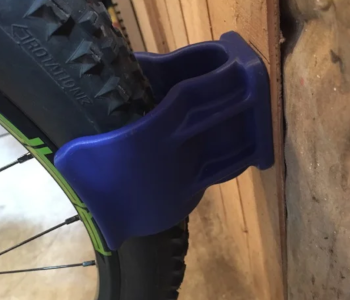 It's become a lot trendier to ride bikes regularly nowadays, but the truth is that not everyone has the space to park or store them. One of the more commons solutions to this problem is to prop up the bikes vertically on walls. While there are lots of vertical bike racks out there, we like this compact bike stand precisely because of how low-profile it is.
This bike stand merely clamps onto a bike tire to hold it in place. It would have to be screwed onto a wall to support the weight of the bike. We recommend printing this bike stand with either ABS or PETG at 100% infill.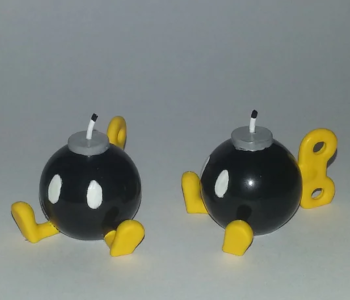 The valve cap of a bike is one of the few places where you can show off your personality. There are hundreds of 3D printable valve cap designs out there but we're partial to this design that was inspired by the Bob-omb, one of the classic enemies in the Super Mario franchise.
There's nothing technically difficult about printing this design. However, doing justice to the design will mean sanding the finished print smooth and painting it in the appropriate color scheme. It's all worth it, though – just look at it!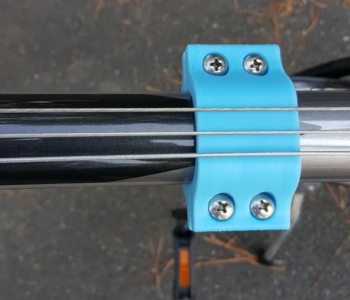 If you use your bike for commuting, then a bike lock is something that you cannot afford to not have. This bike lock holder that attaches to the bike frame is a great accessory to make sure that does not happen.
This design is meant to hold a U-bolt bike lock. You will need a couple of screws to assemble the entire thing.
Just to be clear, this is not a standalone bike bell. Instead, this is a mount and holder designed to work with a standard metal bike bell. You can also print this design if the plastic cradle of your old bike bell has broken.
You want this bike bell holder to be quite springy – slightly flexible filament like PLA or PETG would be perfect. You can also scale up or down the design to make it compatible with any type of metal bike bell.
Hydration is, of course, essential whenever you are out biking. You will want your water bottle to be within easy reach when you need it and not stuffed inside a backpack.
This water bottle cage is not really that different from the usual ones you will see in sports or biking stores. The only difference here is that you now have the option of 3D printing your own bottle cage. This is a fairly simple design that attaches to the bike frame using zip ties and some double-sided tape.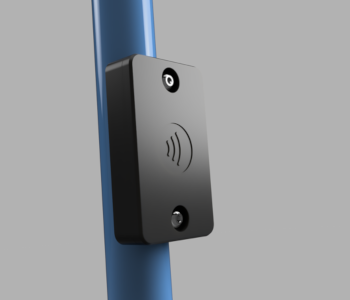 If you're worried about your bike getting stolen, one of the best ways to keep track of it is by attaching an AirTag. While there are official AirTag bike mounts, they are quite expensive as anyone would expect from an Apple product. Why not just 3D print one yourself?
This bike mount attaches the AirTag to your bike in a manner that is quite secure. One thing that the container lacks is subtlety, as it comes with the standard "wireless signal" logo. It would have been a good idea to disguise the mount as something else so that potential thieves don't get clued in on the fact that the bike has an attached tracker.
This bike accessory somewhat straddles the fine line between practicality and novelty. It is basically a bike seat in the shape of a T-Rex skull. Without a doubt, this is a bike seat that will turn lots of heads. However, it just does not look comfortable.
Still, the idea is too good to just ignore. This can still be a fun 3D printing project – just don't expect it to outright replace the cushioned seat of your bike. Some good ideas would be to make a mold out of the 3D model and to fashion the bike seat out of more durable and comfortable materials.
Final thoughts
Just like any hobby, going into biking can be quite expensive. However, biking is more than just a hobby. For some people, biking has been their primary way of getting around.
If you own a 3D printer, you can potentially save on the expenses of getting a bevy of bike accessories. 3D printed accessories are also a great way of integrating your personality into your bike. Just be diligent in the type of filaments you are using – some accessories may benefit from using high-performance filaments because of how they are used.
Warning; 3D printers should never be left unattended. They can pose a firesafety hazard.