3D printers go on sale for Black Friday
3D Insider is ad supported and earns money from clicks and other ways.
Black Friday is the best day of the year to buy a 3D printer. You can save hundreds of dollars on a new machine. Let's take a look at some of the best deals that leading manufacturers have released.
Lulzbot 3D Printers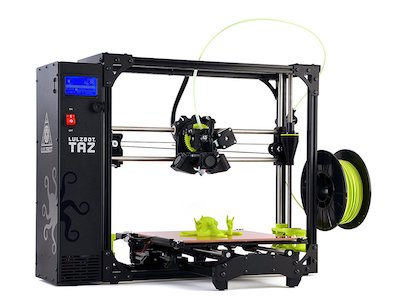 Lulzbot is one of the best brands in 3D printing. We have chosen two of their printers as our top picks for good reason. Lulzbot 3D printers are reliable and fast.
The company has released two of their printers for sale on Black Friday. The LulzBot Mini Desktop 3D Printer was reduced by $250 and it is selling for $999. This is a savings of 20%.
Lulzbot has also reduced the price of their TAZ 6 3D printer. This phenomenal machine retails for $2500 and you can get it for Black Friday for $1959. This is a price reduction of $540.
FlashForge 3D Printers
FlashForge is one of our favorite brands. They produce quality machines at an affordable price. They are best known for the FlashForge Creator Pro which has earned more than 800 reviews on Amazon with an average rating of 4.6 out of 5.
The company has a sale on the Creator Pro for $100 off its retail price at $799. This is an amazing machine that's consistent and well designed.
Sindoh 3D Printers
Sindoh is a South Korean company that is doing great things in the 3D printing space. Their machines offer fantastic value for money and high performance.
The company is selling the Sindoh 3DWOX DP200 and DP201 on Black Friday. They retail for the same price of $1299. The DP200 is on sale for $975 and the DP201 is now $949. These Black Friday deals represent a savings of approximately 25%.
Dremel 3D Printers
Dremel is a well-known maker of advanced tools. Their products can be found all over stores like Home Depot and Lowes. The company decided to take their manufacturing know-how to the 3D printing space.
Dremel has discounted their Dremel DigiLab 3D40 for Black Friday. The price has been reduced by 26% from a retail price of $1299. You can get the printer during Black Friday for just $956. The Dremel 3D20 is also on sale for $786. The 3D20 is a stripped down machine that has a smaller build platform and manual leveling.
Robo 3D Printers
Robo 3D started their company based on a successful Kickstarter campaign. They have a better than average warranty of 6 months on their printers and the open source design has created a great community around it.
The company is selling the Robo R1+ for just $399. The printer retails for $499, so this is a $100 savings. The Robo R1+ is a good printer for those just getting started in the industry.
XYZprinting 3D Printers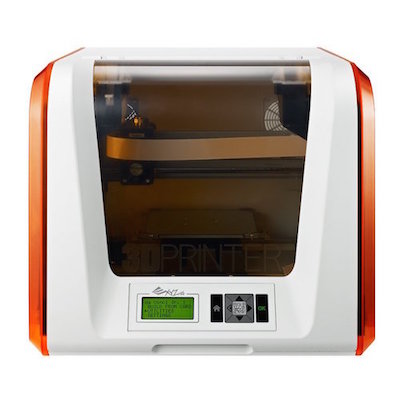 XYZprinting is known for their affordable beginner 3D printers. The company has released discounts on almost all of their 3D printers. You can browse their Amazon page to see every model.
You can get an XYZprinting machine for as low as $189 for Black Friday. The company also has their resin printers like the Nobel 1.0 for sale.
CEL 3D Printers
CEL is selling their Robox 3D for $900 off its retail price. You can get the Robox 3D for $599. The printer does have its flaws but for this price it comes with a lot including dual extruders.
UP 3D Printers
Up has two of their 3D printers for sale on Black Friday. The UP mini 2 is selling for a $50 discount at $549. The UP BOX+ has a list price of $1899 and it is selling for $1379 right now.
The New Matter MOD-t is selling for 50% off right now at $199. This printer is easy to setup and you can be printing in just 20 minutes. This printer is drop-dead gorgeous. If you are looking for a cheap intro-level 3D printer, then this might be the one for you.
Black Friday is a great time to get hefty discounts on a new machine. There are some great 3D printers for sale from good brands. Don't forget to checkout the Black Friday filament deals that you can get.
Warning; 3D printers should never be left unattended. They can pose a firesafety hazard.