Black Friday Action Cam Deals from GoPro (Hero8 and Hero7) and DJI (Osmo Pocket)
3D Insider is ad supported and earns money from clicks, commissions from sales, and other ways.
Action cameras are very useful when you want to capture memories of your trip to an interesting location or your adventure outing. Action cameras are compact, sturdy, and versatile. That makes them very popular with filmmakers, vloggers, and adventure enthusiasts.
The modern-day action cameras come with plenty of features. They can be controlled with your smartphone as well. Some action cameras can record very high definition video. Some models have a world-class image stabilization feature which eliminates the need for a gimbal.
The high-quality action cameras can run you a few hundred dollars very easily. They are not always cheap. Hence, this Black Friday, you can save substantial money by checking out some excellent action camera deals which we have listed below.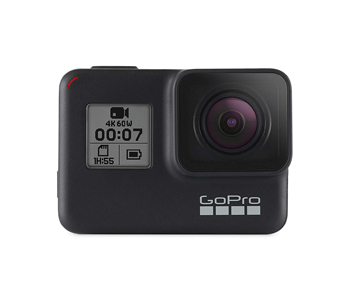 GoPro Hero 7 Black 4K
Original Price: $329.99
Black Friday Price: $299.99
GoPro has become the gold standard when it comes to action cameras. It is by far the most popular brand when it comes to purchasing this type of camera. The GoPro Hero 7 is the recent generation of the company's product line. It is one generation older than the latest Hero 8.
You can save some money by opting for the 7th generation GoPro Hero camera. It can shoot 4K video at 60 frames per second. The Hero 7 can go 33 feet underwater. Filming your snorkeling session is easy with this camera. You can live stream your adventure so that friends can view and join the fun.
The Hero 7 also has excellent image stabilization via its HyperSmooth technology. This camera was nicknamed the Gimbal Killer because of its ability to eliminate shakiness.
You can pick up this camera on Black Friday for a price of under $300. It is a small but meaningful discount on an excellent product.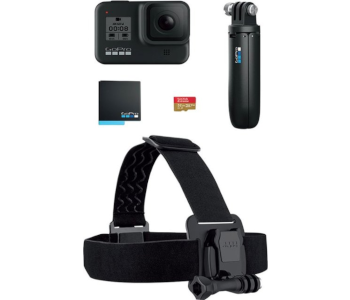 GoPro Hero 8 Black 4K Bundle Special
Original Price: $499.99
Black Friday Price: $349.99
If you want the latest and best GoPro camera, then Best Buy has a bundle deal for you this Black Friday. You can get the GoPro Hero 8 along with the Shorty mount, a head strap, a 32GB microSD card, and a spare rechargeable battery all for $349.99. This is a significant discount over the original bundle price of $499.99.
The GoPro Hero 8 is an improved version of the Hero 7. It can do 4K video at 60 frames per second. It can do 1080p full HD video at a staggering 240 frames per second. Slow-motion videos are easy with the Hero 8.
The image stabilization technology used in this camera is the HyperSmooth 2.0, which is an improved version of the original HyperSmooth version. You can use this camera 33 feet underwater as well. Everything about the camera is great. But, what makes this deal sweeter is all the other stuff that you get.
With a spare battery, you are set for long filming sessions without worrying about running out of battery. The Shorty mount that comes with this deal will allow you to vlog or set up a small tripod wherever you go. These are accessories that you normally have to purchase separately.
According to us, this deal represents excellent value for money.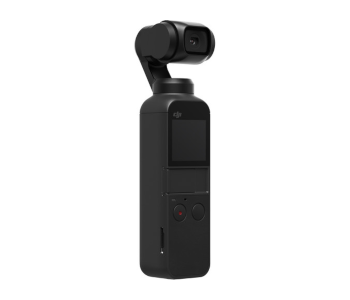 DJI Osmo Pocket 4K
Original Price: $399.99
Black Friday Price: $309.99
Moving away from GoPro, another famous company that makes action cameras and drones is DJI. DJI is known more for its drone. But it has a product that is worth a peek. It is called the DJI Osmo Pocket 4K action camera and it is on sale this Black Friday.
The actual camera looks like a stick that literally fits in your pocket. The stick-like body has a camera on top with a 3-axis gimbal. So, you literally have a mount, a gimbal, and a camera all in one product. The camera is pretty powerful too as it can shoot 4K video at 60 frames per second.
The DJI Osmo also allows you to mount your smartphone on the handlebar and add special effects to your video as you film. The only downside with this action camera is that it is not water-resistant. You need to buy a separate case to take it into the water with you.
You can save about $90 by going with Best Buy's Black Friday deal on the DJI Osmo Pocket.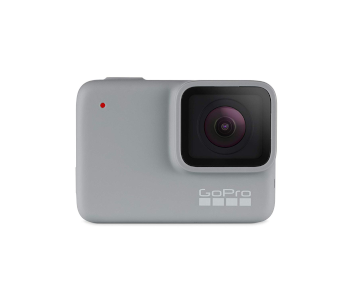 GoPro Hero 7 White
Original Price: $199
Black Friday Price: $139
If you want to opt for a cheaper GoPro camera, then the Hero 7 White is available for only $139. Walmart is running a Black Friday special with a significant discount over the original $199 price. The Hero 7 White can record HD video (1920 X 1440) at 60 frames per second.
The camera has a 2-inch touch screen. It can go 33 feet underwater and has the same water resistance as more advanced GoPro cameras that we have covered in this article. If you do not really need 4K video, then the Hero 7 White is a great buy.