Black Friday Keurig Coffee Maker Deals for 2019
3D Insider is ad supported and earns money from clicks and other ways.
If you like drinking coffee, then you are probably aware of Keurig. The company makes some well-known coffee makers. You can place the coffee makers at your home or your office. Keurig also sells coffee-cups or pods which go right into the machine to make that perfect cup of fresh coffee.
Kohls and Walmart have some pretty interesting Black Friday deals on Keurig coffee makers and coffee cups (K-cups). The Keurig coffee makers are electronic and can make fresh brews for various cup sizes. They can even dispense hot water. All you have to do is pour in regular drinking water and your choice of K-cup.
These are the best deals on Keurig coffee makers for Black Friday: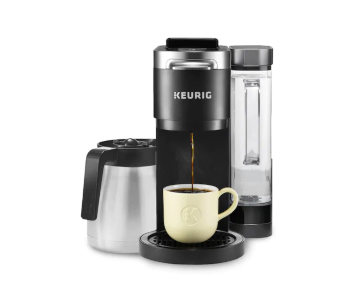 Keurig K-Duo Plus
Original Price: $299
Black Friday Price: $229
The Keurig K-Duo Plus is one of the more versatile coffee makers that the company makes. It can use your own ground coffee or one of Keurig's K-cups to prepare a fresh brew. You can program your brew time as well with the K-Duo Plus.
This coffee maker also comes with a Pour and Pause feature which allows you to pause the machine for 20 seconds in the middle of the brewing process to pour some fresh coffee right away. The K-Duo Plus has a 12-cup capacity. It comes with a 1-year warranty as well.
Kohl's is running a Black Friday special on the K-Duo Plus and you can pick this coffee maker from the retailer for $229.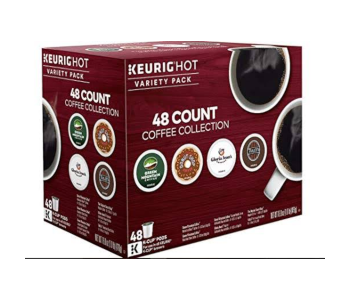 Keurig K-Cups (36 to 48 counts) Variety Pack
Original Price: $36.99
Black Friday Price: $19.99
If you use a Keurig coffee maker, then you need K-cups to make your favorite brews. In fact, one of the benefits of using a Keurig machine is the access that you get to a wide variety of K-cups. You have so many different coffee blends and flavors to choose from that you won't know where to begin.
This Black Friday, you can get an entire pack of Keurig K-cups for almost half price. The deal is for the variety pack with counts of 36 cups to 48 cups. Basically, you can purchase either the 36-cup pack or even a 48-cup pack for only $19.99.
These variety packs have enticing flavors like Gloria Jeans Hazelnut and Green Mountain coffee. There is even a Starbucks variety pack that has various Starbucks coffee blends. It will feel almost as if Starbucks has opened in your living room rather than you having to drive there.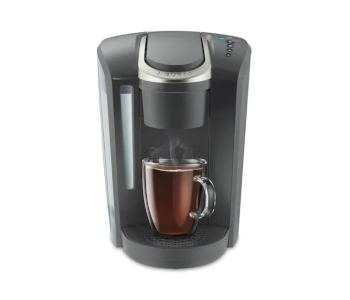 Keurig K-Select
Original Price: $149
Black Friday Price: $67
The Keurig K-Select is a mid-level coffee maker that can brew four different cup sizes. You even have the option of a strong brew which increases the strength and intensity of the coffee that is produced in the machine.
The K-Select also uses Keurig's "Quiet-Brew" technology which minimizes the noise that tends to get generated when brewing coffee. The body of the machine is made using fingerprint-resistant material. So, your machine looks neat and clean after every brewing session.
The Keurig K-Select comes with a 1-year warranty. The machine allows you to adjust the settings for high altitudes as well in case you are planning to brew some coffee in the mountains.
For a price of $67, we believe that you are getting a pretty good deal.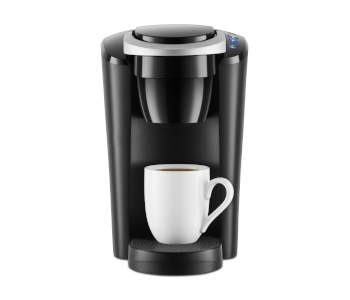 Keurig K-Compact
Original Price: $59
Black Friday Price: $40
The Keurig K-Compact is the company's cheapest coffee maker. If you are pressed for space, then this machine will fit in an area that is above 8.2 inches wide. That is narrower than a Subway foot-long sandwich.
Being a basic coffee maker, the Keurig K-Compact can brew 3 different cup sizes. It automatically turns off two hours after the last brew. So, if you forget to switch it off, you don't have to worry about power wastage.
The K-Compact allows you to store 36 oz of water for brewing. You can even travel with this compact coffee maker. For $40, you can buy the Keurig K-Compact this Black Friday.