The 19 Best Boosted Board Accessories for 2019
3D Insider is ad supported and earns money from clicks, commissions from sales, and other ways.
Electric skateboards are very popular right now. Everyone seems to have an idea on how to use one whether it's for commuting or recreation. Boosted is a manufacturer of personal transporters, they mostly known for their electric skateboards.
With a board like this, you don't need to constantly kick and expend a lot of energy to continue traveling. All you need to do is simply push a button on your remote and the board will do all of the work for you.
Electric skateboards, especially Boosted Boards, are fun and practical. Your commute will never be dull or tiring again. You can also use it for fun like cruising around the neighborhood or just riding around the park.
Why settle for a basic, dull board when you can deck it out with accessories that will considerably improve your riding experience? If you own an electric skateboard, especially a Boosted, then you have likely bought a couple of accessories to go with it.
Here are some of the best Boosted Board accessories that you can get to improve your skateboarding and riding experience.
Safety Accessories
As with a lot of personal transporters, safety comes first. These are the most essential accessories you can get. People often underestimate the value of protective gear, but you won't always know what's going to happen, and it's better to be safe rather than dealing with a nasty accident.
Helmets
Retail Price: $119
The Torch T2 was primarily designed as a bike helmet, but as other outdoor activities started to become popular, you can wear it even when you're skateboarding. The fact that it's designed for bike riders means the helmet is durable, light, and most of all, comfortable. It's one size fits all with a dial-adjust system, so it easily fits your head.
One particular feature that you're going to love about the T2 is its integrated LED lights strategically positioned from the front, side, and rear to make you visible from all angles in low light conditions. The batteries offer you up to 6 hours of high illumination or up to 36 hours on flash. Charging is straightforward via a USB cable and reaches full power in 2 hours.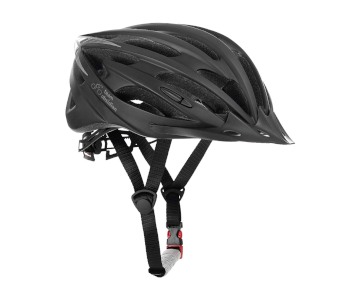 Retail Price: $62
Another specialized bike helmet that you can use for all your skateboarding activities. The TeamObisidian Airflow Helmet protects your head with its shock absorption technology. This feature ensures that your head is safe at all times.
The helmet is designed with excellent air circulation with 22 massive vents that keep your head cool even on hot summer days. This provides you with outstanding airflow to keep you fresh as you're riding down the street on your Boosted Board.
The helmet is also designed to fit just about anyone who uses it with its quick-release chin straps and adjustable dial fit for a tight but comfortable fit. This is important so that your head is well-protected in the event of an accident.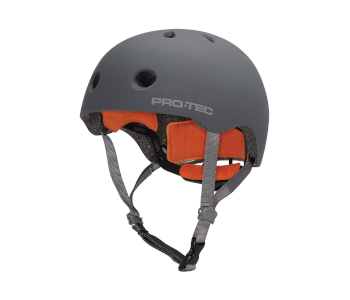 Retail Price: $55
Don't let the plain and simple design of this Protec helmet fool you. This is an impressive headgear for a lot of outdoor activities, including skateboarding. Similar to Torch, this helmet has installed integrated LED lights in the shell, and that helps your visibility, especially when riding in the evenings.
The helmet is extremely lightweight with a hard, outer shell and foam EPS liner that keeps your head steady in the event of an accident. As with a lot of helmets, the Protec is designed for maximum comfort with its twist fit system.
Knee, Wrist, and Elbow Guards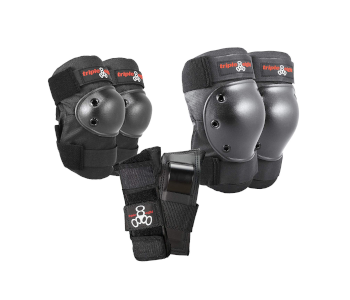 Retail Price: $35
Apart from protecting your head, you also want to protect your limbs. That's where knee, wrist, and elbow guards come in. Body protection is even more convenient with Triple Eight's pad set. You can now get all of these via a single purchase since this set has all three.
The knee and elbow pads are made from durable fabrics with foam padding and hardcovers for maximum protection. The design ensures that your movements are not restricted so you won't hesitate to wear these pads whenever you take your Boosted Board for a ride. The wrist guards offer excellent support for your wrists, so you don't easily injure them when you fall.
The pads are adjustable with an accessible on and off design so you can wear them in no time. They are remarkably comfortable, so you don't get bothered by them as you're riding on your board.
Deck Guard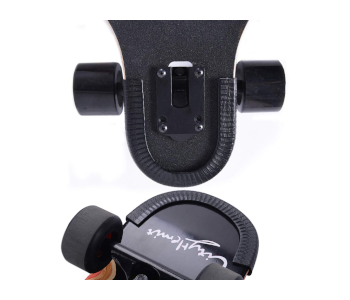 Retail Price: $9
Once you get your share of protective equipment, your Boosted Board deserves its own. This is where the MaxPro skateboard deck guard comes into play. These edge guards will protect your deck from chips, nicks, and scratches that you get from accidental bumps on walls and doors.
The deck guard is easy to install, all you need to do is just press it to the front edge of the deck and press it together. It's waterproof and extremely resistant to temperature changes, so it won't fall off unexpectedly due to changes in weather conditions.
Storage Accessories
One of the many concerns with personal transporters is the lack of storage options. They're not the largest out there, but when not stored in the right place, it quickly becomes an eyesore. Investing in a reliable storage accessory for your Boosted Board is vital.
You don't want your skateboard simply leaning vertically on the wall since it can easily fall over and incur some form of damage. You also don't want to keep it on the floor since you'll risk tripping over it in the dark. There are quite a few storage options for your Boosted Board, and here are a few of them.
Skateboard Rack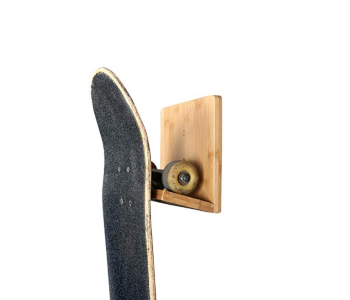 Retail Price: $21
Your first storage accessory option is a standard skateboard wall rack. You can hang your skateboard on the wall as if it's a piece of art. It will definitely keep your home classy. The bamboo back ensures that you don't get any dirt on your wall, so you can hang your board right after you arrive and keep your home pristine.
The great thing about the Cor Surf Bamboo wall rack is that it's compatible with more than your Boosted Board, so you can store your other skateboards the same way.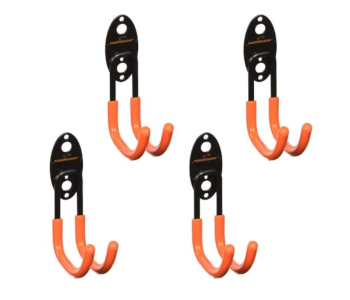 Retail Price: $29
Your Boosted Board's wheels will snuggle perfectly into the Tornado's J Hooks. They are versatile and easy to mount on your wall. It's adjustable, so you don't have to worry about getting it flawlessly leveled the first time. It also comes with bright orange rubber hooks that make it visible and gentle on your skateboard's wheels.
Skateboard Stand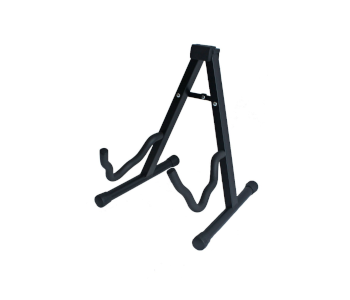 Retail Price: $12
Yes, it's a guitar stand, but the Top Stage Pro stand is a favorite of Boosted Board owners. This stand fits your skateboard perfectly. It can also accommodate other electric longboards and skateboards.
It's light and durable, with rubber feet so you can transfer it anywhere around your home. It folds in seconds so you can even travel with it. The soft foam arms and the rubber backrest ensure that your skateboard is comfortably snuggled into the stands to minimize nicks and scratches.
Aesthetic Accessories
Boosted Boards only come with a single design, there is just no variation. There are different models, but between each one, they look basically the same. Accessories for their skateboards are gaining a lot of traction, especially those that immensely enhance their looks. There are a few design accessories that you can install on your board, here are the most popular ones.
Skateboard Skins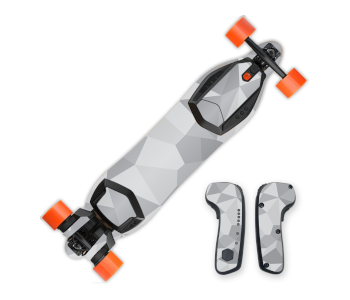 Retail Price: $39
fter a few weeks of using your Boosted Board, you might think that's it's becoming a bit boring. This is where skateboard skins come in to spice things up. Installing these will instantly differentiate your board from the rest and make it stand out. Everyone will stare at your machine every time you come to a stop.
Skateboard skins from Mightyskins allow you to show off your unique style that you can't otherwise do on your vanilla Boosted device. Apart from changing the looks, it also acts as an added layer of protection for your board. It's thin, durable, and stain-resistant that protects your deck from dust, scrapes, scratches, or any unwanted nicks.
Skins from Mightyskins can be installed with ease, but the best part of all is that they come off as quickly as you put them in. It leaves no sticky residue when you remove it, enabling you to get a brand new look for your board right away.
LED Lights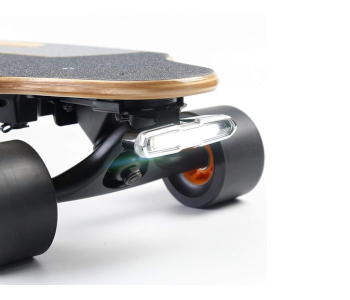 Retail Price: $25
Adding LED lights to your Boosted Board has two specific purposes. First one is that they will provide enough illumination so that you can see and be seen in low light conditions. So, it's more of a safety feature. The next one is you can virtually install any illumination source of any color making your skateboard look good.
The I-Wonder skateboard LED lights are leaning more towards the safety spectrum since they function as headlights and taillights similar to that of a car. It's super bright to keep you safe, considerably improving your visibility in the dark. You'll definitely get noticed when you have these lights installed.
This LED light system can be installed effortlessly. It comes with a bracket that you can screw on to your trucks, then you attach the lights to them. So, the bracket is fitted permanently, while you can store the lamp in your bag and clip it on when you need it.
The great thing about the I-Wonder LED lights is that they are rechargeable. It comes with USB cords so you can charge it by plugging it directly into a wall socket, rather than buying batteries and replacing them every so often. The built-in lithium-ion batteries can last up to 4 hours of run time, with a two-hour charge cycle.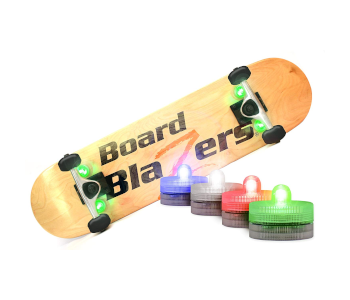 Retail Price: $18
While the I-Wonder LED lights are geared towards safety, these ones from Boardblazers are mainly for style. These lights are attached under the trucks where their illumination is directed at the ground creating a lighting effect that instantly makes you look cool. Apart from being stylish and improving how you and your skateboard look at night, it comes with some safety advantages by lighting you up so other motorists and pedestrians can see you.
Maintenance Accessories
Now that your Boosted Board is all pimped out with skins and LED lights, you might run into some maintenance issues. Maintaining your electric skateboard is very important. You will regularly need to check if the screws are still tightly attached since you don't want pieces of your board falling out, especially when you're in the middle of your trip.
All-in-One Tool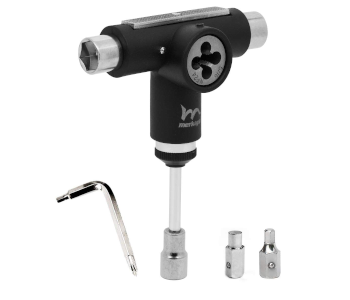 Retail Price: $16
This all in one multi-function ratchet from M Merkapa is the perfect maintenance tool for just about any skateboard. It's compact and lightweight so you can carry it in your bag or your pocket at all times. All the tools that you need are attached to its body so you won't have to worry about misplacing them. Think of it as a Swiss knife for your Boosted Board.
It comes with all the sockets you could possibly need, plus ratchet capabilities. It also comes with an Allen wrench and Phillips screwdriver attachments so you can tighten or loosen just about anything on your skateboard. You'll never have to worry about screws popping lose since you have the perfect tool at your fingertips.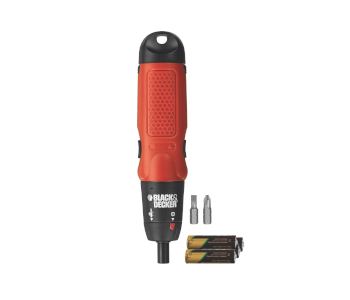 Retail Price: $9
What's not to love with a cordless electric screwdriver. Now you can quickly drive or remove screws without the hassle. This is the perfect tool when you want to do a quick battery swap on your Boosted device.
Belt Replacement Kit
Retail Price: $16
After enjoying your Boosted Board and riding for miles, you might feel that your belts are wearing down. This is a common maintenance point for belt drives, since they may develop cracks and tears. When you spot one, it's time to get them replaced. It is also advisable to carry a few spare belts in your bag just in case they break during your trip.
These belts are the same factory ones that your Boosted Board comes with, so you know that you can rely on these for miles. They are compatible with the V2, Mini S, Mini X, Plus, and Stealth. The great thing about these belts is that they are easy to install so you can get going again in no time.
Spare Wheel Bearings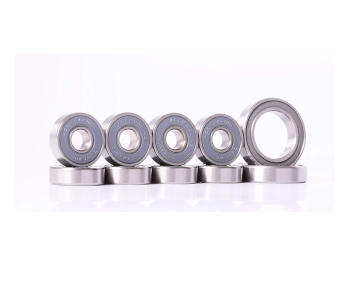 Retail Price: $45
Another component that needs a closer look at every now and then is your bearings. The bearings reduce friction so that the wheels spin smoothly at all times. Old and worn bearings can sometimes crack and break which make your wheels spin harder. This will considerably affect your motor and battery life, so it's essential that your bearings are always in tip-top condition.
These ceramic bearings from Acer Racing are made especially for Boosted Boards and improve the overall performance of your skateboard. They're incredibly lightweight and have significantly lower rolling resistance compared to stock bearings. You can definitely get these when your bearings are old and damaged, or you can just upgrade your existing ones.
These bearings from Acer Racing will make sure your Boosted Board continues to spin faster, smoother, and longer.
All Terrain Wheels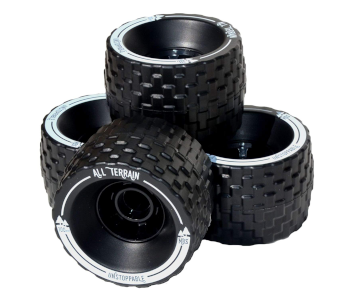 Retail Price: $69
The stock wheels on Boosted Boards are great. They perform really well on flat, paved surfaces. However, when it starts to get a little bumpy or when you try riding on surfaces that are not well-paved, then the performance of the stock wheels starts to suffer.
What you need is a set of all-terrain wheels from MBS. They can help your board navigate bumpy, rocky roads comfortably without sacrificing speed and overall performance. These wheels come in handy, particularly on commutes that require you to go across different types of paths and surfaces before you reach your destination. This wheel set will give you better traction on just about any surface, including dirt, grass, and uneven roads.
Carrying Accessories
Boosted Boards are portable, but they are definitely not easy to lug around, especially for long periods. There are times when you want to carry your board with you instead of riding it, especially if you're using it for your commute. Boarding public transport such as a train or bus will require you to lift up your skateboard and carry it with you. The fact is, you can't ride your board 100% of the time.
Traveling with your Boosted Board also brings with it a few logistic challenges such as being able to carry all your accessories like chargers. You need a bag that can put everything skateboard related in one place, so you don't have to look for the remote in your luggage. Here are some carrying accessories that will help you organize all your skateboard items in one place.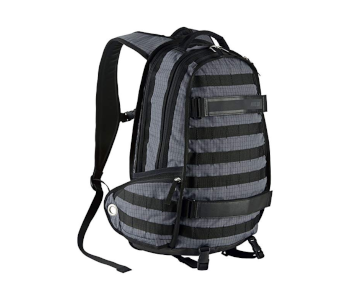 Retail Price: $119
This backpack from Nike deceivingly looks like any regular bag. What differentiates it from the rest is its skateboard carrying system. It comes with straps at the front of the bag that will help secure your Boosted Board in place as you move.
The great thing about this bag is that it does not sacrifice real estate just to fit your skateboard. It has a capacity similar to that of a regular backpack, so you can definitely put in all your accessories in it without worrying if they will all fit. The spacious main compartment means you can also add in other personal items that you want to carry with you at all times.
The bag is water-resistant, so all the electronics, especially the charger, are safe. One thing to note though is that your Boosted Board is not placed inside the bag but rather strapped to the outside, so it's not kept from the elements. On most days, however, it is enough.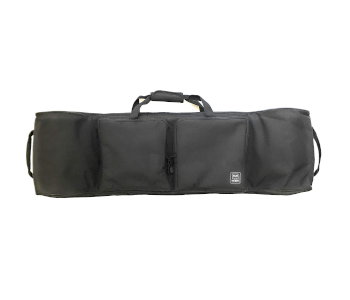 Retail Price: $69
This bag from Hubro Designs is a little bit different than the Nike one. The Nike bag is more of a traditional backpack fitted with skateboard straps, while this one is more of a skateboard bag fitted with shoulder straps. Your entire Boosted Board can fit inside the bag, so it's covered and protected from rain and dust as you travel. It does not fit all the Boosted models, though. However, you can store all of the longboards like the V1, V2, V3, including the Plus, and Stealth.
You can carry this like a traditional backpack over your shoulders. It also comes with chest straps to disperse the weight of your skateboard for a more comfortable carry. The bag also has a shoulder strap so you can sling it over one shoulder. Finally, you can carry it like a handbag with its side straps. The bag comes with two exterior pockets for you to store accessories like chargers and remotes in one place.
The insides of the bag are well-padded to ensure that your skateboard is safe at all times during your travel. There are also interior straps that help secure the board, so it doesn't move unnecessarily during transit. It also has a water-resistant exterior to keep your board and other accessories safe.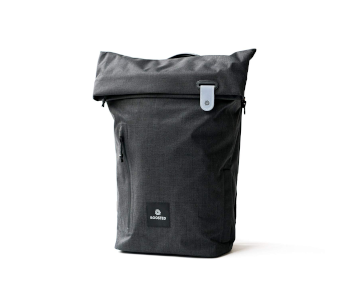 Retail Price: $239
This is Boosted's very own bag that they specifically designed for their electric skateboards. The great thing about this bag is that you can fit all of their boards without a problem unlike the Slimfit backpack from Hubro Designs.
Their board carry tech is specially designed for their models, and it allows you to carry your board securely and safely during your travels. It seems like they thought of everything when they made this bag because of its ergonomic design. It has a side access zipper so you can get into the contents of your pack through the sides. This is especially helpful when you have the board attached, which makes it difficult for you to take off the entire bag quickly.
The Boosted backpack has a dedicated laptop sleeve so you can carry it with your skateboard with you in the same bag. It's heavily padded, so it protects your laptop as you travel. The bag can also accommodate more with a roll-top extension that increases the capacity by 20%.
This backpack is unlike any other and is made with Boosted Board users in mind. Carrying your skateboard and all its accessories is a breeze. Boosted made sure that any possible concerns had been thought out and solved before you encountered them.
It's Time to Accessorize Your Boosted Board
There are a lot of Boosted Board accessories that you can fit in your electric skateboard, and all of these can hugely improve your overall experience. Some of these accessories are for your safety, some to protect your board, and some are performance enhancements that can make your board go faster or farther on a single charge. You can now truly enjoy your board whether you use it for fun or commuting to work or school.