Bose Headphone Cyber Monday 2018 Deals
3D Insider is ad supported and earns money from clicks, commissions from sales, and other ways.
Bose is continuing their Black Friday sale on headphones through Cyber Monday. You can save up to 50% on a new pair of headphones. They have discounted most of their products as part of the sale. You should order as soon as possible because Bose has run out of inventory before.
Bose QC35 Series II
Cyber Monday Price: $299 Retail Price: $350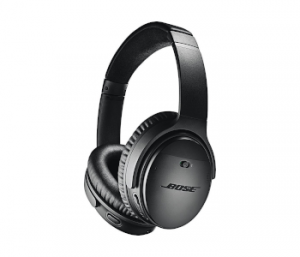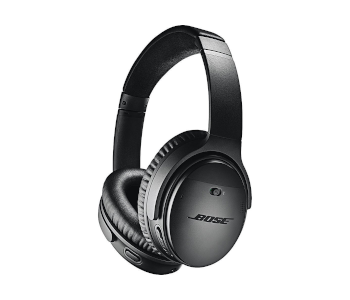 Most people consider the Bose QC35s as the best active noise cancelling headphones that you can get. They will block out the majority of the sound and they are especially good at eliminating engine noise during flights. They are the company's top of the line headphones and they offer superb audio quality. The bass is strong while maintaining crisp vocals.
The QC35s offer 20 hours of battery life in wireless mode or 40 hours when you use a cord. This is well-above average for headphones. They also have a quick charge feature where 15 minutes will give you 2.5 hours of listening time.
This is the first time Bose has decided to discount these headphones for Black Friday. We were not expecting them to be discounted, so $50 off is a great deal.
Bose SoundLink II
Cyber Monday Price: $199 Retail Price: $229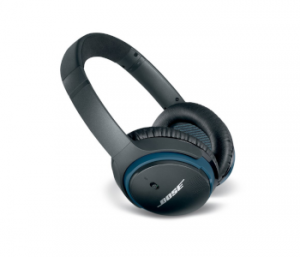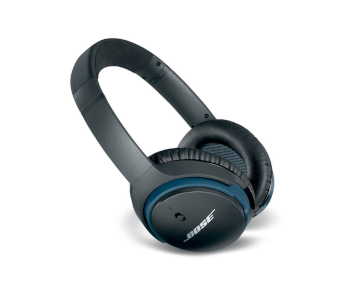 The Bose SoundLink II are wireless headphones. They offer phenomenal sound quality and 15 hours of play time per charge. Once they run out of battery, you can charge them for 15 minutes to get another 2 hours of listening time.
The main difference between the SoundLink II and the QC35s is that they do not have noise cancellation. Other than that, these are great headphones if you have a smaller budget or don't need to block out sound.
Bose SoundSport Free Truly Wireless
Cyber Monday Price: $169 Retail Price: $199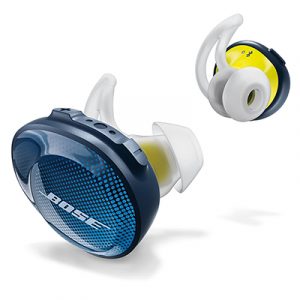 The SoundSport Free are similar to Apple's Airpods in that they don't have a cord. They have 5 hours of battery life and they come with a carrying case that gives you an additional 10 hours of charging. These earbuds are sweat resistant, so you can feel confident wearing them to the gym.
The main disadvantage of these earbuds is that they are easy to lose. Fortunately, the carrying case can help you solve this if you always put them in there. Additionally, Bose has created a special find my headphones feature for this model to help you find them.
Bose SoundSport Wireless
Cyber Monday Price: $99 Retail Price: $149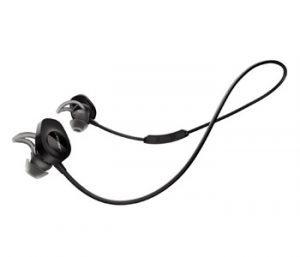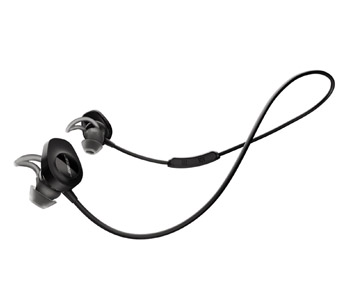 The Bose SoundSport Wireless are fantastic earbuds that are designed for sports. They are sweatproof and they have specially designed ear tips that conform to the shape of your ear to make sure they don't fall out. They will stay put even with vigorous workouts.
These earbuds offer a 6 hour battery life, which is enough to get you through multiple workouts. They have a quick charge feature too in case you forget to charge them before going to the gym.
The SoundSport Wireless provide the iconic sound quality that Bose is known for. The bass is refreshingly deep while the mids are still clear which provides you with excellent vocals.
It's easy to connect with these headphones using the well-designed app. They also have NFC, so you can pair to them instantly.
Bose SoundSport
Cyber Monday Price: $49 Retail Price: $99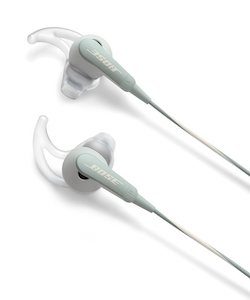 The Bose SoundSport are the earbuds to get if you are on a budget and you don't want to sacrifice on sound quality. These earbuds are wired, but they provide the same sound quality as the wireless version.
In previous years Bose offered these headphones at a discount only if you got the version without a microphone. This year that has changed which means you'll be getting even more value. These earbuds provide the best value for the money out of all of these options.
Overall, this is your last chance to get a deal on Bose headphones. Bose discounts their products only a handful of times per year and this is the first time they've discounted the QC35 for Cyber Monday.