Bose Headphones Black Friday 2018 Deals
3D Insider is ad supported and earns money from clicks and other ways.
Bose has released their Black Friday deals for 2018. Bose arguably makes the best headphones in the world and they rarely discount them. The company has cut the price on select models by 33%.
Amazon, Best Buy, Target, Kohl's, and others will have these on sale. This is a preview of what you can expect for Black Friday.
Live deal: The DJI Mavic Air drone is already on sale for Black Friday.
Bose QC35 Series II
Black Friday Price: $299 Retail Price: $350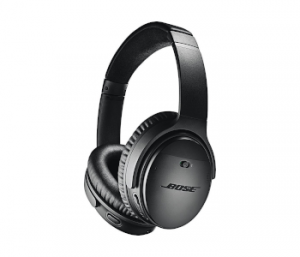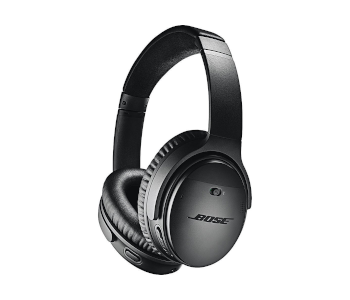 The Bose QC35's are the best Bose headphones you can get. Many people believe that they are the best headphones period. Unfortunately, Bose has never discounted them. Last year, they only discounted lower-end models. Well, this year it looks like you're in luck.
The QC35's have a 20 hour battery life, which is one of the best you can get. You can get up to 40 hours of play time in wired mode. These headphones have the best active noise cancellation of any headphones on the market. They have Google Assistant and Alexa built-in and the earcups fold to create an ultra-portable design.
Now is your chance to get these headphones if price was the reason you didn't before. Black Friday is the only day of the year they are likely to be on sale.
Bose QC25
Black Friday Price: $179 Retail Price: $299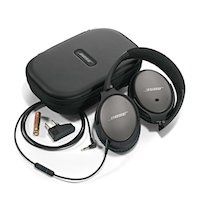 The Bose QC25's offer excellent value for the money. They are great for using on the airplane because they block out almost all of the sound. They offer a 35 battery life on a single replaceable AAA battery. These headphones are not wireless, so that's something to keep in mind. Overall, these headphones are perfect if you want noise cancellation without paying the steep price for the QC35.
Bose SoundLink II
Black Friday Price: $199 Retail Price: $229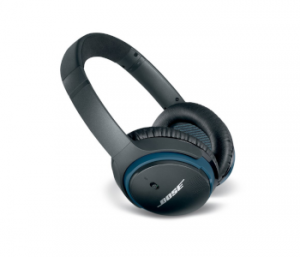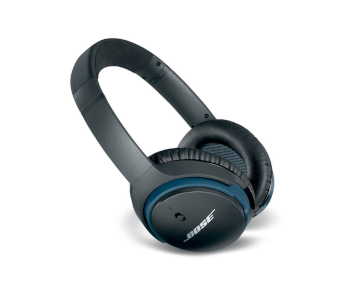 The SoundLink II is for people who want wireless headphones and don't need active noise cancellation. The headphones have a rechargeable lithium ion battery that provides 15 hours of play time. You'll get 2 hours of listening time from 15 minutes of charging using the quick charge feature.
Bose SoundSport Wireless
Black Friday Price: $99 Retail Price: $149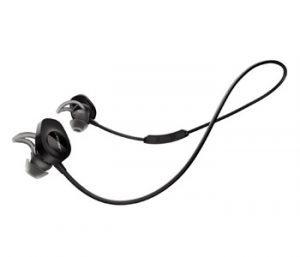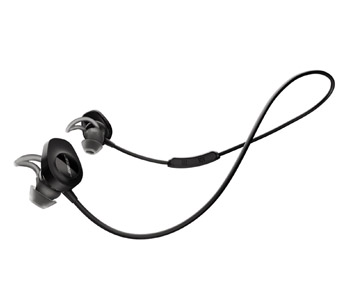 The Bose SoundSport Wireless are arguably the best Bluetooth earbuds for the gym. The patented Stay Hear tips comfortably fit in the cresses of your ear to create a fit that won't fall out with vigorous exercise. The SoundSport Wireless have Bose's iconic sound. They have loud bass and clear-mids to provide you with fantastic sound quality.
They also have a 6 hour battery life, which is enough to get through several days of workouts in case you forget to charge them. You can get a car charger and a portable charging case as well.
The SoundSport Wireless have NFC pairing to make connecting to them seamless. They are sweat resistant, which means you don't have to worry when you are pushing it.
Bose SoundSport
Black Friday Price: $49 Retail Price: $99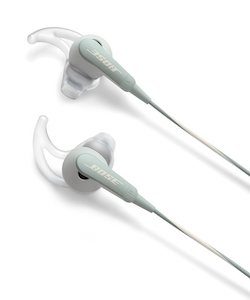 The Bose SoundSport are phenomenal wired earbuds. This particular model does not come with a microphone, but you will be able to pay extra to get one. The sound quality on these earbuds is really good. The bass has the perfect depth without cluttering the rest of the sound. They are sweatproof, so you don't need to worry about intense workouts with these.
These headphones provide the best value for the price and they are great deal to pick up on Black Friday. They will be available at Best Buy.