Bungie Developer Uses 3D Printing To Replicate A Gun From Destiny
3D Insider is ad supported and earns money from clicks and other ways.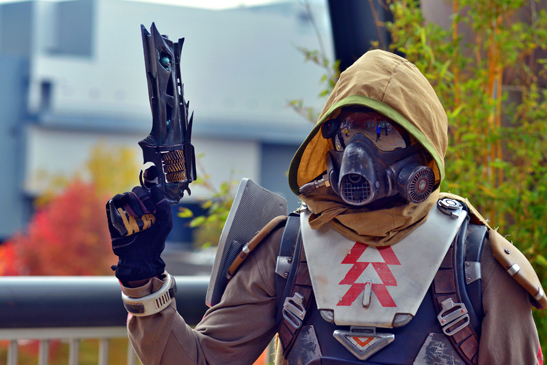 Destiny is an upcoming shooter MMO from the former developers of Microsoft's Halo series of games. Bungie and publisher Activision have been working on the game for a while now and it will launch in September 2014 on Playstation 3, Playstation 4, Xbox 360 and Xbox One. Sloan Hood, a developer/artist at Bungie decided to go as a Hunter from Destiny to a Halloween party last month and 3D printed a gun called Thorn from the game.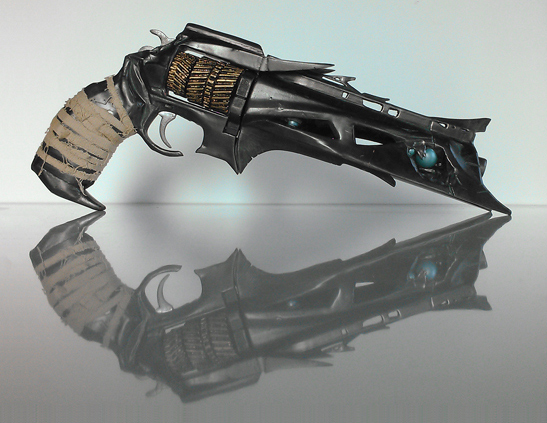 Thorn is based off a revolver, but with a few differences. It glows when it's primed and has a spiky, dark onyx-coloured appearance. Joe Staten, former Creative Lead at Bungie said  "I find a rare hand cannon that looks like it was carved from the dark heart of one of the cracked moons of Saturn. It feels good in my hand, and glows like starlight when I prime its magazine."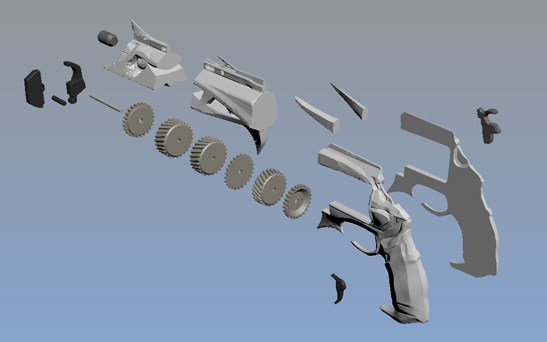 "Destiny is a costume/prop-maker's dream," said Sloan. "There's such a wide variety of awesome things to make, from the hard-surface armor of the Titan, to the fabric-based garb of the Warlock. I chose the Hunter because it's a mix of the other two classes. There's a bit of armor, and a bit of fabric."
Sloan used actual assets to print Thorn that were created by Bungie's artists. He started with a 3D model from destiny. "I had to cut up the original models so that they had a flat surface from which the printer could begin printing." He went on to say, "Cutting and capping hi-poly models with up to a million triangles can be a pretty arduous task. I also had to make sure the scale of each piece was correct."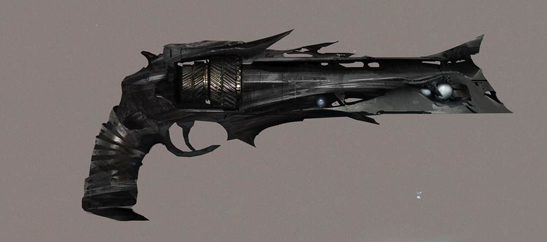 Apparently, "The first prints of the Thorn looked awesome, but a fellow artist who knows guns pointed out that the grip was way too small and was not quite the right shape." Eventually Sloan got it right and he says "For the next few years, I may just play real-life Destiny and 'level-up' my existing armor and weapons."