The Best Places to Buy Your 3D Printing Filament
3D Insider is ad supported and earns money from clicks, commissions from sales, and other ways.
Amazon remains a good option for filaments, as they can fulfill orders for a wide range of popular 3D printing filament brands. However, there are also some top brands that run their own online stores like MatterHackers, ProtoPasta, and Makerbot.
Hoarding dozens of filament spools is part of the territory when you go into 3D printing. The fact that these filaments are so inexpensive and that there are so many different types is one of the most appealing things about this craft. However, you should still be careful about where you buy your filaments – here are our favorite stores:
Amazon
It's no surprise that Amazon is still one of our go-to choices for buying 3D printing filaments. It's just a convenient option if you tend to shop online on Amazon regularly. If you want your filament to be delivered as quickly as possible, then Amazon is a perfect choice if you have Prime subscription.
Amazon is a great store if you're looking for fairly inexpensive filaments. Brands like eSun, Sunlu, and Overture are mainstays in Amazon. There is also an Amazon Basics brand for 3D printing filament, although the selection is not very extensive.
Hatchbox is one of the more popular and reputable filament brands that are available on Amazon. Hatchbox has a huge selection of different colors of PLA, ABS, PETG, and TPU filaments. They also have good composite filaments such as Wood, Silk, and Glow-in-the-Dark. If you're into resin printing, then you can also buy photopolymer resins in the Hatchbox store on Amazon.
Another reputable filament brand that has an official store on Amazon is Creality. Creality is more well-known for their 3D printers so their filament selection is surprisingly small. Right now, they offer only filaments in PLA and PLA variations. If you own a Creality 3D printer, then it makes sense to give Creality filaments a try. They are not expensive, although feedback on quality seems inconsistent.
If there's a downside to shopping in Amazon, it's the fact that it also has lots of less reputable filament brands. The products from these suppliers also look very similar, so making the distinction can be quite hard. Make sure to check for good and genuine reviews before you buy filament from a brand that you are not familiar with.
MatterHackers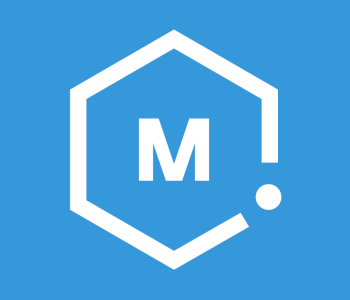 Southern California-based MatterHackers runs their own online store for 3D printing filaments as well as 3D printers, resins, adhesives, 3D printer components, and laser cutters.
MatterHackers has a huge selection of MH brand filaments. All the basic filament types such as PLA, ABS, PETG, and Nylon are well-represented. These filaments also have "PRO" versions which have better overall mechanical properties, albeit they are significantly more expensive. If you're just getting started in 3D printing, the multi-spool bundles sold by MatterHackers are a great way to start experimenting with the capabilities of your 3D printer.
The MatterHacker online store also carries filament from other popular brands including Ultimaker, Fillamentum, Proto-Pasta, eSun, and Kodak. The selection from these brands isn't quite as extensive, but it's always good to have more options.
MatterHackers offers free shipping for orders that cost at least $35. Delivery time is typically within 2 to 3 days, provided that the items ordered are in stock. Expedited shipping is available upon request but will also require an added fee. They also have a showroom in Orange County, CA where you can pick up your orders.
MakerBot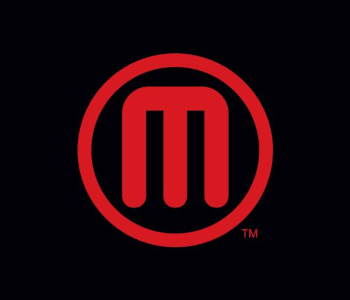 MakerBot is a brand of 3D printers and filaments that are more well-known for quality rather than low prices. This means that MakerBot filaments may not be cheap but they will probably be some of the best filaments that you have worked with.
The MakerBot online store offers a wide range of high-performance 3D printing filaments that are designed for prototyping and other professional applications. Most of the filaments are made specifically for MakerBot 3D printers. Considering the prices of both the MakerBot 3D printers and their filaments, this store pretty much caters to the high-end market.
If you work with the MakerBot ecosystem, then buying MakerBot filaments is a no-brainer. Their filaments are on a different level in terms of quality and performance. Despite the high prices, these filaments are well worth the investment.
Proto-Pasta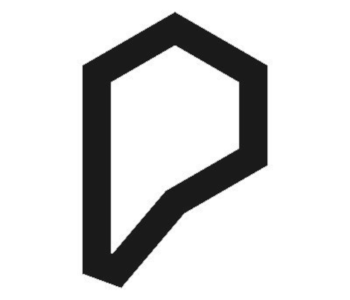 The Proto-Pasta brand is known for two things – their signature cardboard spool and their huge collection of fancy and whimsical 3D printing filaments. There are other online stores that carry the Proto-Pasta brand but their official store has the widest range of filaments.
If there's a specific filament you're looking for, there's a good chance that Proto-Pasta has it. They have filaments that are conductive, metal-filled, ultra-rigid, abrasive, heat-treatable, magnetic, high-density, matte, glossy, and translucent among a dozen other options. Proto-Pasta has earned a good reputation for offering filaments that are not available from any other brand.
The cardboard spool has become the signature of Proto-Pasta filaments. Proto-Pasta is worth considering for your filament supply just for this fact alone. Anyone who has been into 3D printing for a good while has probably amassed a pile of empty filament spools that are very difficult to recycle. Cardboard spools are not a perfect solution, but they eliminate the very serious problem of waste accumulation.
Filaments.ca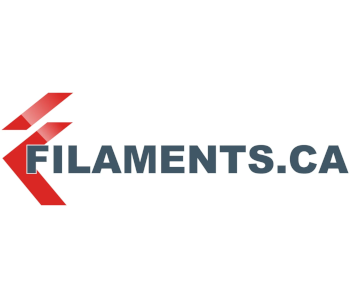 For those based in Canada, we highly recommend the online store of Filaments.ca. This is probably the best Canada-based online store for 3D printing filaments. They carry a huge number of brands including popular names such as 3DFuel, COlorFabb, NinjaTek, Proto-pasta, Taulman3D, and about a dozen others. Next to Amazon, this site probably has the widest range of 3D printing filaments.
Filaments.ca is a great option if you want to easily compare prices across different filament brands. You might even catch discounts on specific filament spools. The store also offers 3D printers and 3D printing resins, although the selections for these products are not as comprehensive.
Buyers from the US can also shop in Filaments.ca and get free shipping if they can order more than $200 CAD worth of products. That's honestly a lot of filament, so the option might not be for everyone. For hobbyists based in Canada, this is probably the best online store that ships locally.
Final thoughts
The great thing about modern 3D printing nowadays is that we have been absolutely spoiled by the variety and availability of filaments of different colors and materials. It's also very easy to buy these filaments online, which makes it equally easy to buy filaments of poor quality. Whenever buying them online, it is always worth the time to check for reviews and feedback, whether on the online storefront or in online 3D printing communities.
Warning; 3D printers should never be left unattended. They can pose a firesafety hazard.