5 Best CAD programs for Macintosh
3D Insider is ad supported and earns money from clicks, commissions from sales, and other ways.
A Computer-Aided Design (CAD) program is a type of computer software that is designed to help you create precise drawings on a digital platform. These programs are instrumental in analyzing, optimizing, and making modifications to existing drawings. Depending on your specific area of expertise and preferences, there is a wide range of CAD programs to choose from in the market. Some programs can run complex algorithms and are best suited for Architects and Aeronautical Engineers while others have dynamic unrestrained drawing options that meet the unique needs of sketch artists and graphic designers. One major inescapable factor that influences your choice of CAD software is its compatibility with your computer operating system.
As far as trends go, it is quite clear that there are a lot fewer CAD programs available for Mac OS than Windows. This is simply because about 88% of the computers globally operate on the Windows platform while Macintosh computers only represent about 9% of the market share. To be fair, the gap in market share between Windows and Mac OS is mainly because Mac OS can only be used on Apple computers while Windows can be loaded onto every other computer in the market. In fact, based on computer sales, Apple is the fourth most popular computer brand in the market after Lenovo, HP, and Dell. Since it is not so easy to find software for Apple computers, we prepared this article for those of you staying true to the Macintosh brand and looking for the best CAD software available today.
Selection Criteria: How do we know what is best?
CAD has a wide range of applications encompassing the film industry, fashion, arts, and technical disciplines such as engineering and architecture. In essence, a program could be excellent for one type of application but totally wrong for another. For example, ARCHICAD is well suited for Architects and building contractors but it could be a pain in the neck for fashion or graphic designers who are interested in free-flowing lines and unrestricted curves.
While some reviews are quite specific and present articles such as 'the best CAD programs for engineers', or other specific disciplines, we based our selection mainly on the popularity and functionality of the software. Combing through the internet in search of reliable information, we studied reviews and user comments as well as technical sheets to come up with the best all-around list of CAD software in the market today. Our team consists of people well conversant with the use of CAD software, able to give objective and authentic points of view.
1. AutoCAD for Mac 2019
AutoCAD 2019 is the most popular CAD software in the market this year both for Mac and Windows users. This brand has a rich history of excellence, setting market trends in Computer-Aided Design since its inception in 1982. This program, developed by Autodesk, is famous for its versatility and a wide range of applications. AutoCAD's clarity and simplicity have made it the program of choice for universities and CAD training centers all over the world making it the first CAD software most professionals come into contact with. Autodesk has maintained a leading position in the CAD industry by consistently releasing a new and improved AutoCAD version every year since 2004.
Unique Features:
AutoCAD 2019 has several features that make it stand out ahead of the pack. The software developers were able to pinpoint innovative ways to better serve clients through extensive market research. Two of the most striking add-ons released in AutoCAD 2019 are the "AutoCAD Web", and the "One AutoCAD" features.
"AutoCAD Web" gives users access to the software anywhere they can connect to the internet. It allows you to continue your CAD projects on different workstations making it suitable for working professionals who need to carry their work home as it frees them from the burden of carrying heavy expensive laptops across town daily.
"One AutoCAD" is one of the main reasons AutoCAD 2019 has topped the charts this year. While other developers work to optimize their software for specific fields of design, AutoCAD 2019 has been developed as a multi-disciplinary platform that can serve a wide range of specialized clients. In "One AutoCAD", the AutoCAD-based products such as AutoCAD Mechanical, and AutoCAD Electrical have been bundled up as specialized toolsets in one platform. These toolsets include Mechanical Toolset, Electrical Toolset, Plant 3D Toolset, and many more.
AutoCAD 2019 Pros and Cons
The Pros
Very Precise and accurate drawing details and measurements
Caters for a wide range of clients through Specialized Multi-disciplinary Toolsets
Easy to convert, share and export files to other platforms
Unlimited technical support
Easy to learn and use
The Cons
High cost due to an annual license
Uses very specific commands that take time to master
Requires powerful high-speed computer
Only available through subscription
Not very good for complex 3D modeling
Training:
AutoCAD 2019 offers comprehensive training and support options through its online platform. By visiting the Autodesk Knowledge Network, you can learn how to use AutoCAD from the fundamental to high skill levels. You can choose to study material based on Beginner, Intermediate or Advanced skill level. Alternatively, you can select specific skills to learn such as 3D Modeling, Dimensioning, and layers among others.
Price:
AutoCAD 2019 is only available through an online subscription which can be paid as monthly or annual installments. While monthly payments start from $195, discounts are available if you pay for longer periods of up to three years at $ 4,252.50 saving up to 10% off the price. We recommend that you make annual payments which are set at $1,575, this way you are free to discontinue use after one year if you wish.
2. ARCHICAD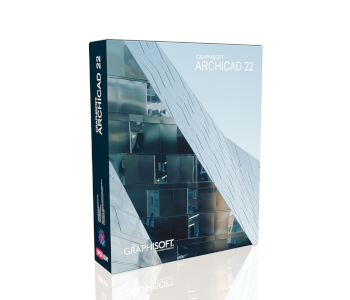 ARCHICAD first appeared on the Computer-Aided Design field in the early eighties courtesy of Graphisoft, a Hungarian multinational software corporation. The company successfully released ARCHICAD in 1984 as the first Building Information Modeling software (BIM). BIM is a process in which functional and physical details concerning a specific design project can be generated and managed using computers or other digital platforms. The Building Information Models are used in architects, engineers, and construction (AEC) teams to better understand their projects and share information among stakeholders throughout the project lifespan.
ARCHICAD holds a special position for Mac users because it was primarily designed for the original Macintosh computer. It was also the first CAD software to have both 2D and 3D modeling capabilities on a personal computer.
ARCHICAD was mainly used by architects in the past, but with the increasing popularity of BIM technology, the program has become attractive to more players in the
CAD community. ARCHICAD is now used by building contractors, water engineers, civil engineers, and urban planners. The software is popular due to its versatility, ease of presentation, and smooth rendering abilities. Graphisoft has a continuous improvement policy and has led to the consistent release of a new version of ARCHICAD into the market annually for more than ten years. The latest version of the program, ARCHICAD 22, was released in June this year.
ARCHICAD Pros and Cons
The Pros
Suitable for developing high quality detailed 3D Models
Ability to design in 2D and 3D simultaneously
A wide range of customization options
Great options for making presentations of your work
The Cons
Compatibility challenge with other CAD software
Needs a lot of time to learn how to use it efficiently
Needs a powerful computer
Requires Java on Mac which often has performance and security issues
Training:
ARCHICAD software comes equipped with various tools and options that help you to develop several designs efficiently. Due to the varied preferences and design objectives among users, Graphisoft has provided free ARCHICAD learning resources that can be accessed through the company website. These resources include Online Seminars, BIM Curriculum, Training Materials, and ARCHICAD books. The company also offers specially designed support for Students, Educators, and Schools. Finally, Graphisoft offers standardized ARCHICAD tests online. The tests are compared globally then the results are ranked and presented on the website.
Price:
The ARCHICAD software is distributed through a network of licensed vendors and the price is not directly available online. Nevertheless, the company has numerous vendors all over the world. The Graphisoft website has a 'where to buy' landing page links enabling you to select your region and zip code leading to a list of authorized ARCHICAD vendors in your vicinity and their contact information.
ARCHICAD is available either as a Professional or Educational Version. Unlike the professional version, the ARCHICAD Educational Version is not for sale, it is issued either by using a Student & Teacher Registration or an Academic License Registration. The steps to access the educational version are available on the Graphisoft website on the same 'where to buy' landing page previously mentioned.
Alternatively, it is possible to give ARCHICAD a test drive by downloading the free 30-day trial version from your selected vendor to experience the software first hand before buying it.
3. TurboCAD MAC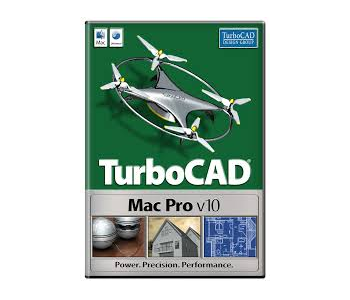 TurboCAD was first launched into the CAD market by IMSI, a British software firm, in 1986 and re-launched in 1990. This program was developed as a low-cost alternative to the market leader, AutoCAD. True to its origin, TurboCAD now offers some of the best computer-aided design solutions at a fraction of the price demanded by its competitors.
The 2018 TurboCAD Mac bundle consists of a range of three CAD programs developed for the Mac OS. These are TurboCAD Mac Pro v10, Mac Deluxe 2D/3D v10 and Mac Designer 2D v10. There is also a software add-on available known as the TurboCAD Mac v10 PowerPack, which is compatible with the Pro and Deluxe versions, boosting their overall performance and output.
TurboCAD Mac Pro v10 is superior to the deluxe version in every way. It is suitable for designing complex projects and is equipped with the powerful LightWorks Photorealistic Rendering Engine. Although it does not fully match up with AutoCAD, TurboCAD Pro is widely accepted as an affordable alternative. Other features include compatibility with various CAD file formats, and advanced industry-specific tools such as 3D Printing, Mesh, Surface, and ACIS® Solid modeling tools.
TurboCAD Mac Deluxe 2D/3D v10 is suitable for the creation and management of various detailed designs. It is a lightweight high-speed program capable of delivering precise design features. The program comes equipped with over 38,000 pre-drawn symbols and 1,000 pre-drawn plans to choose from. It is also compatible with all the popular CAD file formats in use today.
TurboCAD Pros and Cons
The Pros
File Compatibility
Good customer support and training options
Easy to use
Good price/ value for money
The Cons
Require powerful computer
Slow start and processing speeds
Steep learning curve
Training:
TurboCAD software is typically sold as a single purchase product, in that you do not need to make continuous monthly or annual payments for access to technical support. Nevertheless, the company offers proprietary TurboCAD Training and Certification packages which you can purchase from the TurboCAD website. Clients are able to select training guides that are compatible with their specific software. These are comprehensive guides that include several self-paced work sessions in animated video format that are easy to understand with step-by-step instructions on how to make designs.
It is also possible to access community forums through the TurboCAD website. These platforms allow you to ask questions and seek the help of seasoned users of the software who can help you find suitable solutions and shortcuts based on their experience.
Price:
The competitive price of TurboCAD software is one of its highest selling points. By offering a wide range of software options, the company is able to sell low-cost products to hobbyists and affordable versions for professionals. Below is a list of the latest TurboCAD programs available for Mac and their prices. It is useful to note that all these programs have free downloadable 30-day trial versions.
TURBOCAD FOR MAC PRICES
TurboCAD Mac Pro v10 & Power Pack Bundle – $599.99
TurboCAD Mac Pro v10 – $499.99
TurboCAD Mac Deluxe v10 & PowerPack Bundle – $199.99
TurboCAD Mac Deluxe 2D/3D v10 – $129.99
TurboCAD Mac v10 PowerPack – $99.99
TurboCAD Mac Designer 2D v10 – $69.99
4. ARES Commander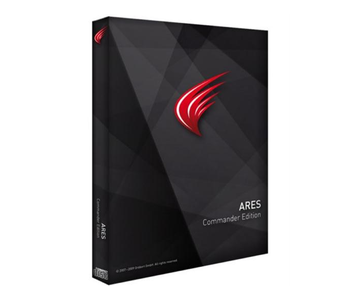 ARES Commander made our list mainly because of its versatility. This program was developed by Graebert, a German software company that has been in operation for more than 30 years. The first version of ARES commander hit the streets in 2010 and is the first advanced CAD software that can run seamlessly on Mac, Windows and Linux Operating Systems. This makes it possible to begin work on a Mac computer and continue in a Microsoft or Linux without losing any information.
ARES Commander has pushed compatibility boundaries further by setting up 'The ARES Trinity of CAD' solution which creates several mobility options for project designers, companies, and clients. The Trinity of CAD enables you to create, edit and share your DWG files anywhere in the world. It is a combination of three applications within the single ARES license. These are ARES Commander™, ARES Touch™, and ARES Kudo™.
ARES Commander™ is a conventional CAD application that is run on desktop computers or laptops and offers a lot of flexibility while creating your 2D or 3D DWG files. It is the main design center and contains all the options necessary to carry out heavy work in ARES.
ARES Touch™ is a full-featured Mobile CAD App for smartphones and tablets running the Android or iOS platforms. This App is excellent for viewing, editing, or sharing the DWG files on the go.
ARES Kudo™ consolidates the entire ARES family on a cloud-based CAD solution allowing you to access all the files created or edited in Ares Commander or Touch anytime and anywhere. Any changes made to files on Kudo are updated on Commander and Touch enabling clients and developers to be on the same page throughout the project lifespan. ARES Kudo runs on any browser by using its specific URL.
ARES Commander Pros and Cons
The Pros
Flexible Licensing (allows the use of multiple computers & platforms)
Good pricing. One subscription for three products
Compatibility with other CAD programs
The Cons
Lacks latest AutoCAD features
Low user satisfaction rating
Limited Support for third-party add-ons
Training:
Graebert offers educational packages for ARES Commander through its Global Training Partners. In addition, Graebert has made various comprehensive training tutorials available through the Graebert TV channel on YouTube. Finally, for technical support issues, you can make direct inquiries on the Graebert Knowledgebase page on the company website.
Price:
ARES Commander offers the three Trinity of CAD programs all inclusive for one single payment per year. The license is available as an Annual Plan or Perpetual License.
The Annual Plan costs $250 and gives you access to all ARES emails and updates for one year. The Perpetual License, on the other hand, gives you a full ARES Commander License without time limitation and a one-year subscription of updates and emails for $795. Technical support for the Perpetual License can be renewed annually for $199.
5. Vectorworks 2019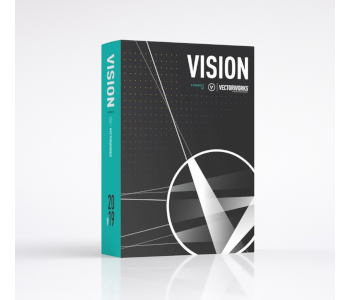 Vectorworks, Inc. is a company that has a rich history in the development of revolutionary of CAD software. The company began in the mid-eighties as Diehl Graphsoft, Inc. before rebranding to Nemetschek Vectorworks. The company has served the industry well, producing viable solutions in the entertainment, architecture, construction, engineering, and landscape design industries for decades. The Vectorworks name came to the forefront in the year 2000 when the Nemetschek Group in Germany acquired the company and made Vectorworks, Inc. its main subsidiary in the USA.
Since then, Vectorworks has built on its strengths developing and distributing the cross-platform CAD software to cater for various design disciplines. The company developed the Vectorworks® Designer program to cater for the all-around CAD designer with a varying clientele. Due to the specific needs of individual design fields, Vectorworks has taken a step further to develop specialized CAD programs such as Vectorworks® Spotlight for the entertainment industry, Vectorworks® Landmark for landscapers and urban planners, Vectorworks® Architect for the building industry, and Vectorworks® Fundamentals for conventional 2D/3D design applications.
The Vectorworks Designer program bundles up all the functionality of Landmark, Architect, and Spotlight but is more expensive than each of them individually. The program is famous for its powerful rendering ability, high-quality 2D/3D design options, and a comprehensive BIM solution.
Vectorworks 2019 Pros and Cons
The Pros
Easy to use
Short learning curve
Excellent customer service and support
Excellent DWG translation
Strong 2D tools
The Cons
Difficult to do animations
Low user satisfaction rating
Large file size
High cost
Needs a powerful computer
Training:
Vectorworks has various online and on-site training options accessible through the company website. The online programs include getting started guides, virtual classrooms, and customized online sessions. The on-site programs, on the other hand, require you to attend classes in person.
Price:
The most expensive program in the Vectorworks Family is Vectorworks Designer 2019 which retails at $4,813 because it is the most comprehensive version in the collection. Vectorworks Fundamentals is the simplest version and is available for $2,617. Vectorworks Architect, Spotlight and Landmark 2019 are each available for $3,715 on the company website.
For an extra $670, you get a membership to Vectorworks Service Select which gives you access to priority technical support, free updates, additional training, and extra learning resources. You will also have access to the web and mobile solutions such as Vectorworks Cloud Services and the apps for iOS, Android, and Kindle Fire.
Conclusion
While there are not as many CAD programs for Macintosh as there are for Microsoft Windows, the few that exist are really awesome. Many software developers have begun moving towards designing cross-platform solutions so as to benefit from the Apple computers market. This list only scratches the surface, there are many more CAD software for iOS out there.